Here are 7 things about SIBO you should know.
I had the most interesting interaction on the 4th of July at a friends' BBQ. We knew almost no one that was there, but somehow I met the one person there who I identified with most.
Long story short, there was a guy who was eating plain meat, a little fruit and that was about it. I think he made the comment about how miserable it is to be gluten, dairy, sugar and alcohol-free. My husband heard him, they struck up a conversation, and Ryan said he should talk to me.
Fast forward to later in the night when I ran into him, and somehow we got to talking about an antibiotic which is so expensive that you can't help but deny the initial quote on it. We had similar experiences, and then we realized we were both talking about the same antibiotic, Rifaximin.
At this point, our conversation grew deeper, and we realized just how much we had in common.
He has been progressively getting sicker by the day, major bloating, throwing up, reflux, pain, misery, you name it. Doctors aren't 100% sure what's going on, but they suspect SIBO.
Now here's the kicker, this guy himself is a doctor, a major Bay Area surgeon.
And so our conversation was fairly deep. In the process, I had many new ah-ha moments and came away with 7 things about SIBO.
7 Things About SIBO
Click HERE to save this post for later.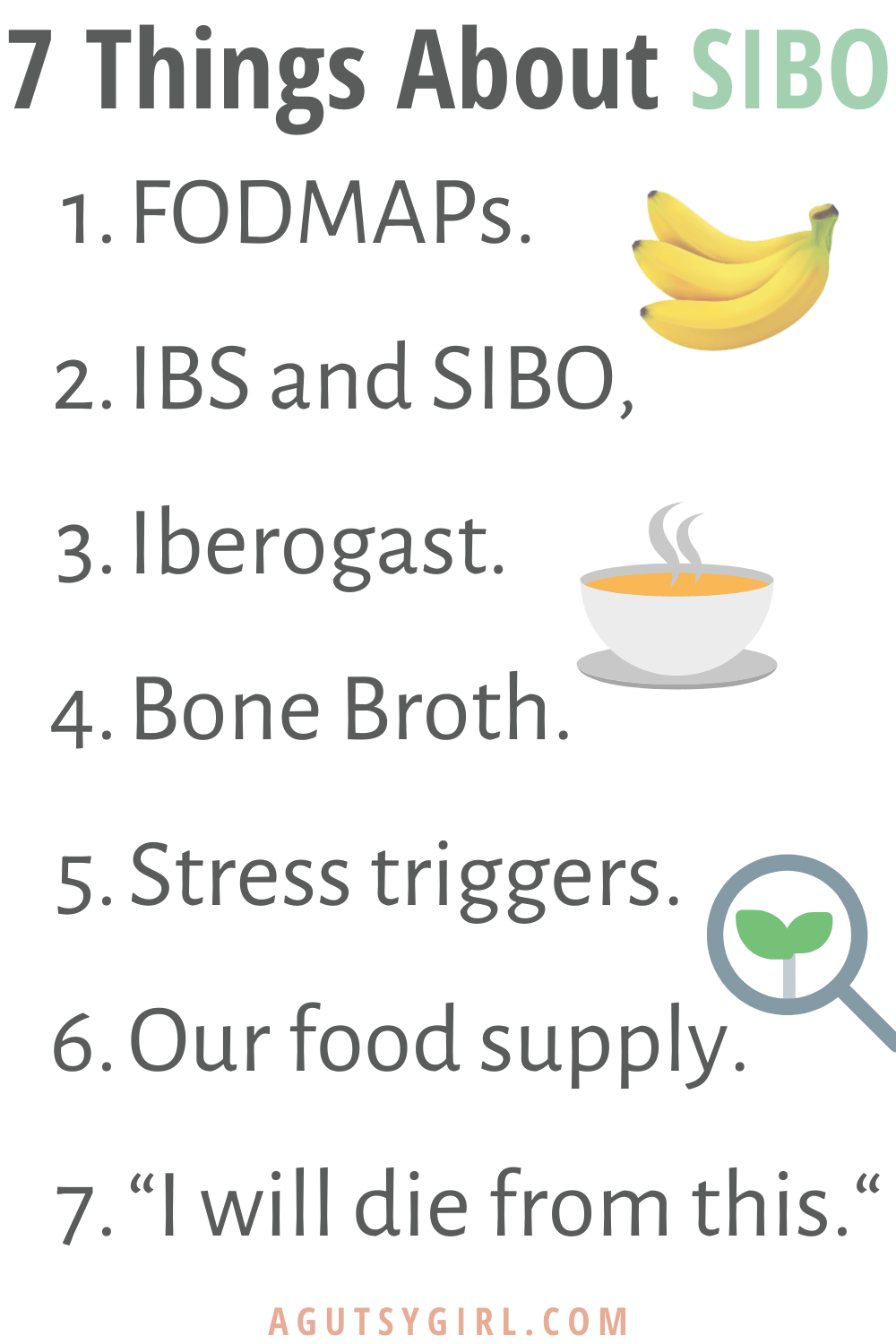 SIBO
Here is what I know about SIBO….there is no cure, and there is no magic formula. The sum of the parts are greater than any action taken in a silo. A relapse can happen at any moment, and the anxiety that tends to surround that fact can sometimes get the best of us.
But what I learned most that night? I learned that SIBO is starting to affect more and more people and that we are never alone. Who knew that the very things I have battled with, a surgeon is also battling, too?
And for the record, I continue to stay in remission, and could not be more excited!
If you liked this post, you might also enjoy: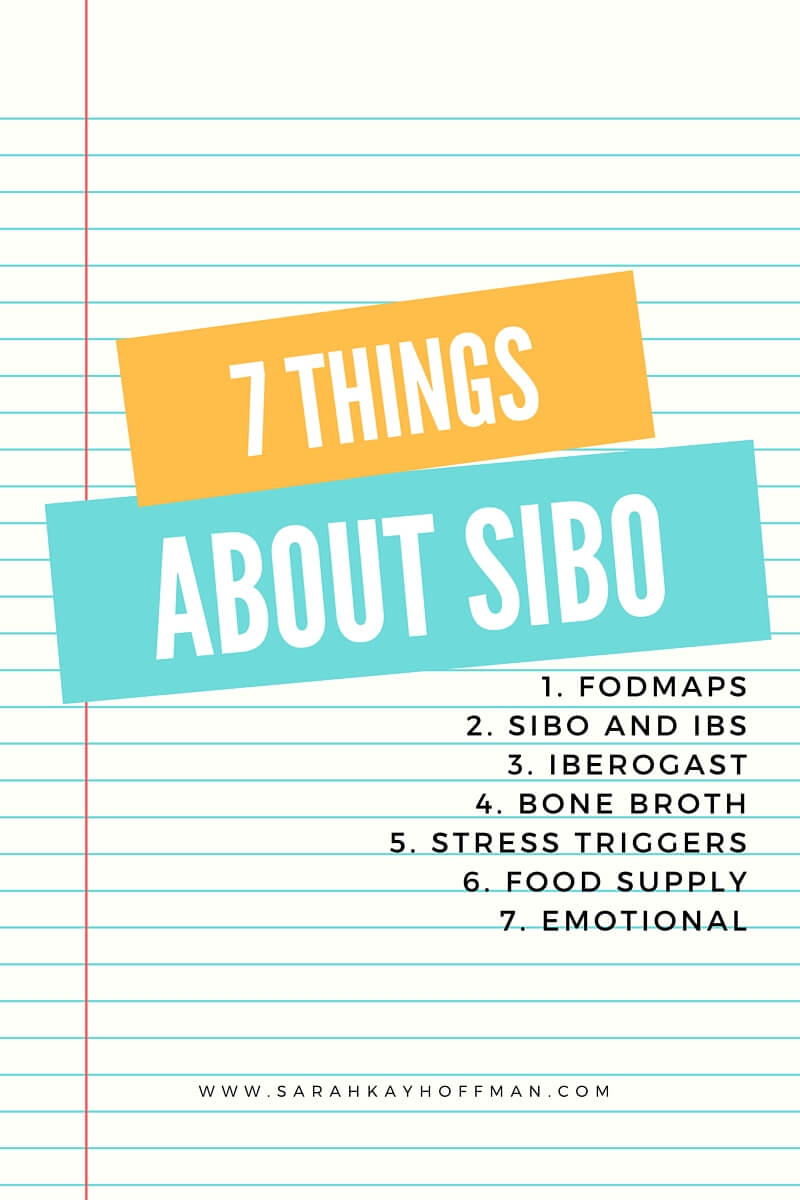 Xox,
SKH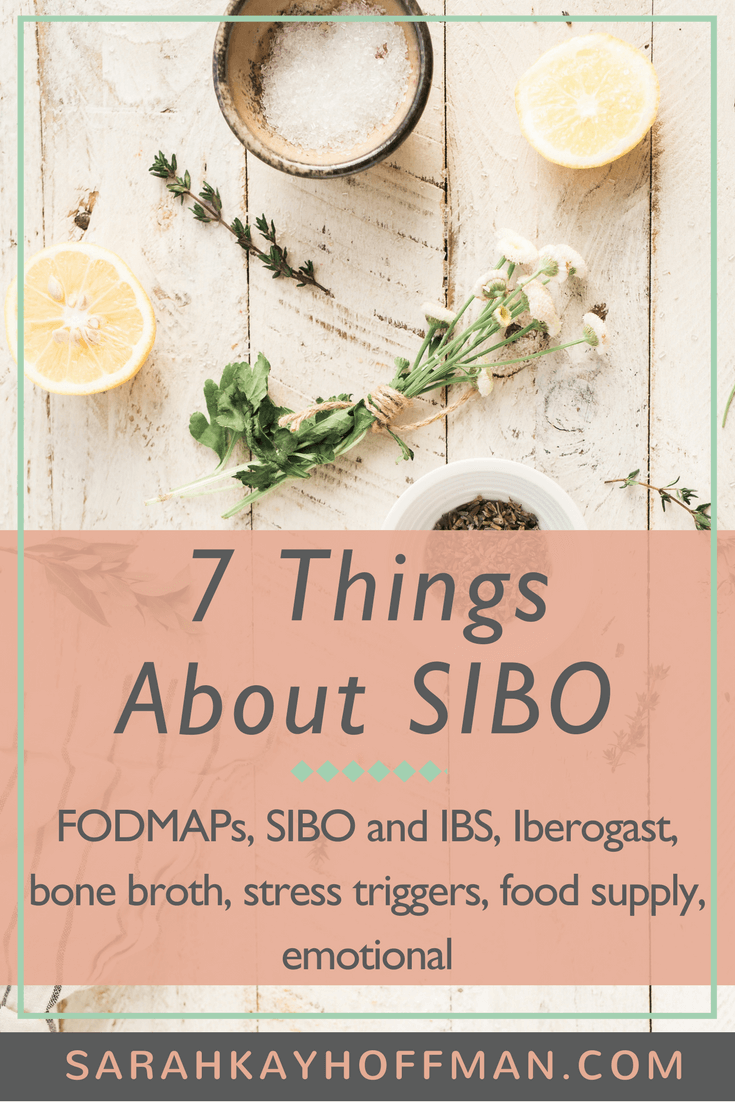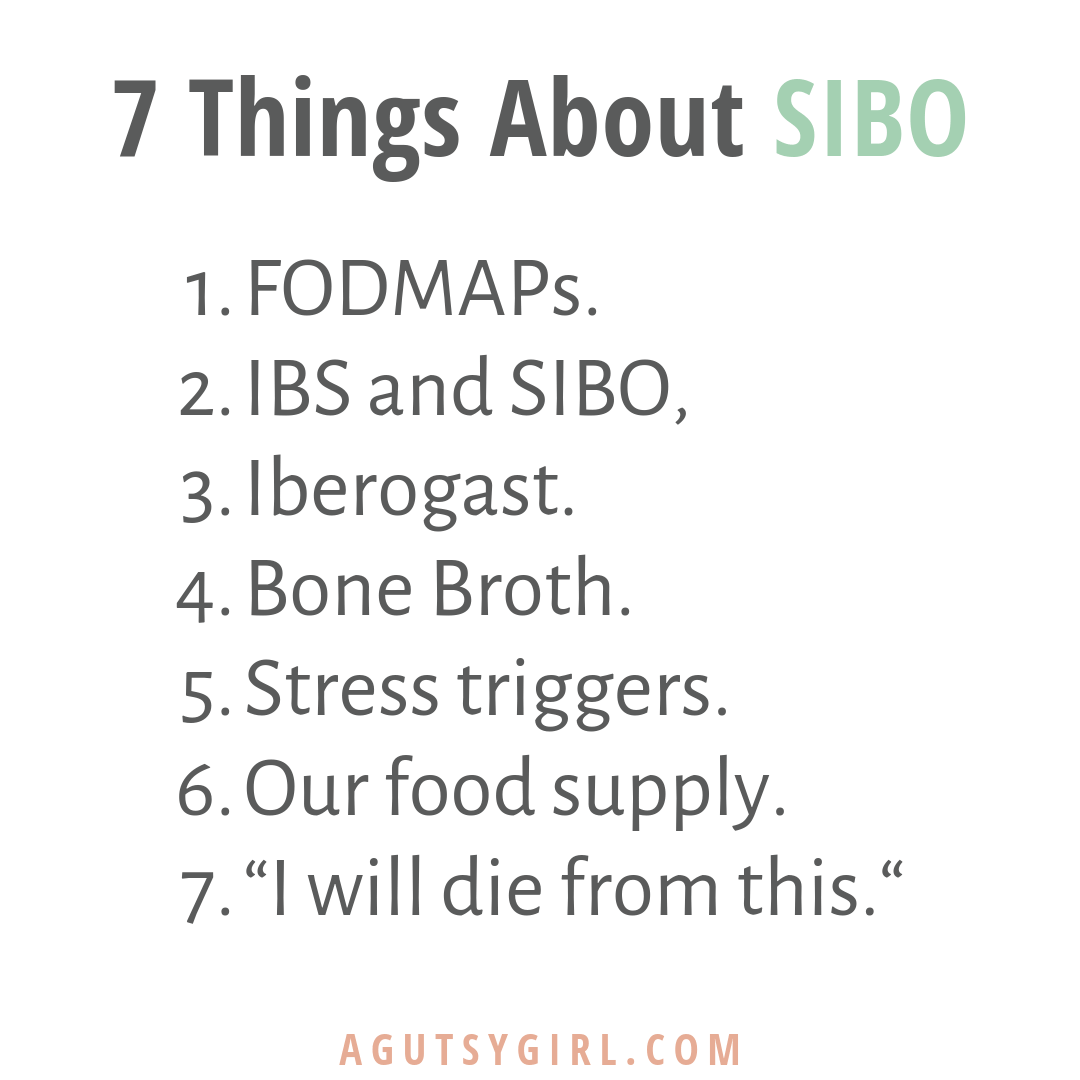 You will heal. I will help.