I keep getting the question, "Is stress causing my digestive distress?" And it's a legit question no doubt.
Stress and digestion. You don't think they can be related. Don't make that assumption.
Start by understanding this basic anatomy fact,
The enteric nervous system has been described as a "second brain." The ENS consists of some one hundred million neurons,[8] one thousandth of the number of neurons in the brain, and about one tenth the number of neurons in the spinal cord. [Number of neurons in human spinal cord = 1 billion (from Kalat, J.W., Biological Psychology, 6th Edition, 1998, page 24).] The enteric nervous system is embedded in the lining of the gastrointestinal system.
Once you understand that, you can see how so much of what happens in the brain affects what happens in the gut.
Think about something as simple as what happens the moment you think of eating your favorite, savory food. Your mouth begins to salivate. The mind instantly thinks the stomach is hungry (at the very least an intense craving comes on).
Our bodies endure multiple stressors each day. When we think of stress we tend to automatically think of stress that shows its face like "Ohmygosh, I am so broke. Ohmygosh, my car broke down. Ohmygosh, it's Father's Day on Sunday, and I have no ideas of what to get dad."
Yes, those are stressful thoughts, events, and situations.
But stress is much more than that.
What is Stress?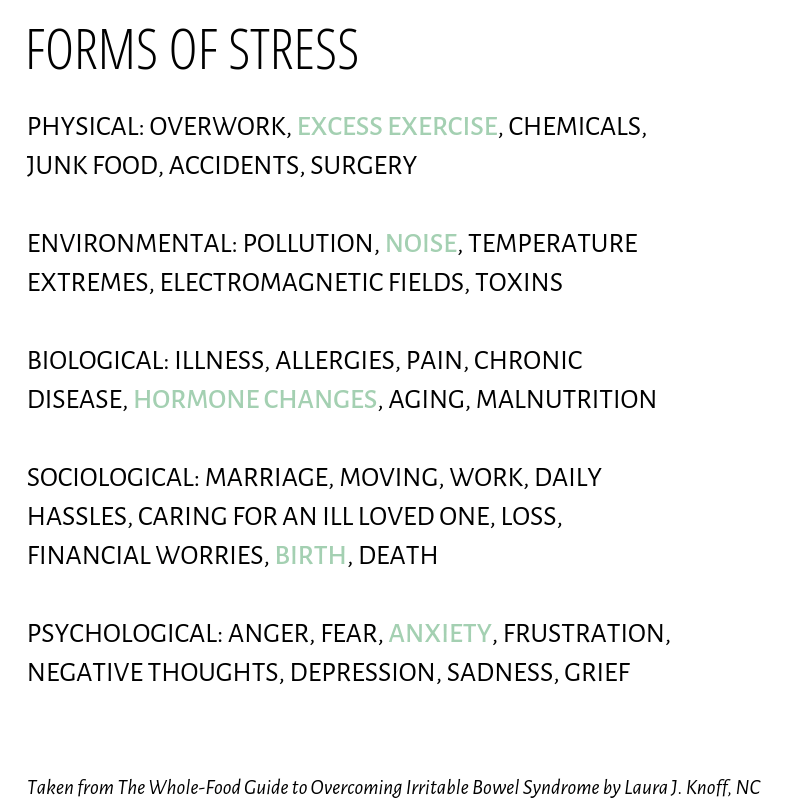 Stress can be placed into five main buckets, which include:
Physical: Overwork, excess exercise, chemicals, junk food, accidents, surgery
Environmental: Pollution, noise, temperature extremes, electromagnetic fields, toxins
Biological: Illness, allergies, pain, chronic disease, hormone changes, aging, malnutrition
Sociological: Marriage, moving, work, daily hassles, caring for an ill loved one, loss, financial worries, birth, death
Psychological: Anger, fear, anxiety, frustration, negative thoughts, depression, sadness, grief
(Taken from The Whole-Food Guide to Overcoming Irritable Bowel Syndrome by Laura J. Knoff, NC)
Is Stress Causing My Digestive Distress?
Click HERE to save this post for later.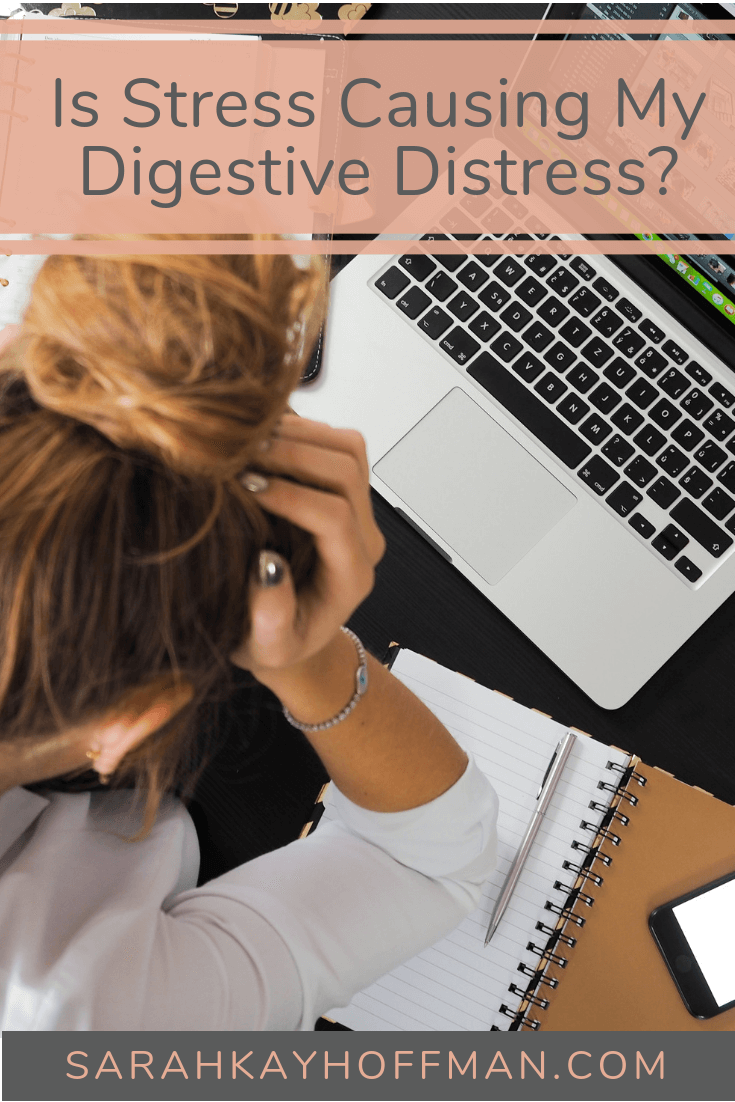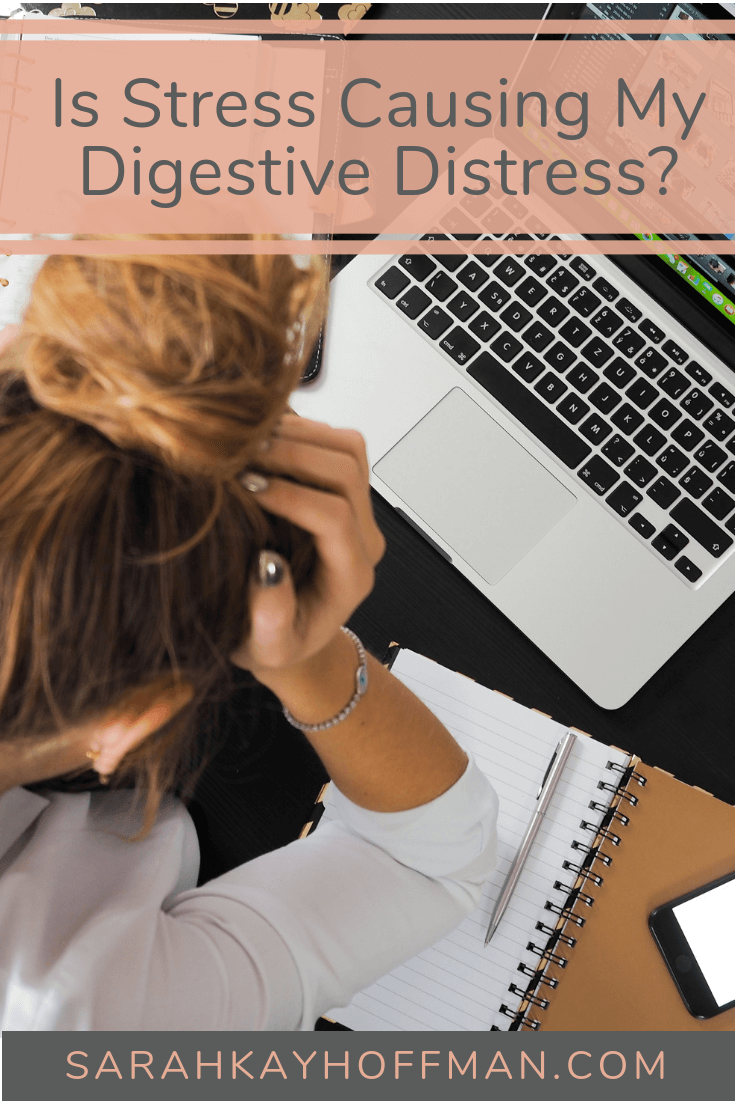 With all these daily stressors, of course stress could be causing or worsening your digestive distress.
Sometimes I have people say to me, "I'm not eating anything different, but I'm still flaring up." After looking at their various current lifestyle factors (because remember, this isn't just about food -> it's about primary foods as well) it becomes apparent that stress could be the current flare-up cause, with any number of things acting as "the straw that broke the camels back."
I am making certain that my current life stress does not give me a flare up. It's not worth it.
Identify as best you can the root to any and all stress. Remove and manage it.
Your tummy will thank you.
And p.s. I know so many of you want to deny the link between workout stress and gut flare. Don't deny it. I meticulously tracked workouts and bloat for 28 days and found a direct correlation. I then wrote about it more in depth via workouts and gut healing.
Interested in how to reduce stress? Click HERE for 28 ways to reduce stress. Or maybe you're interested in joining me for a FREE 21-day gut healing inspiration journey?!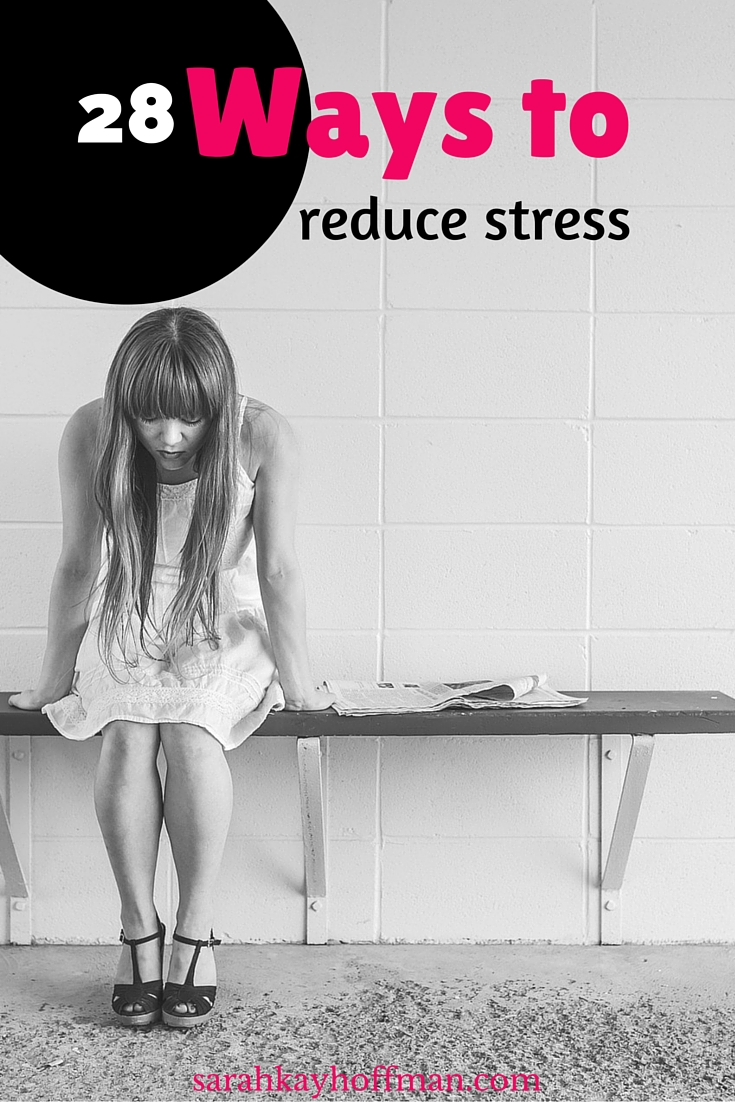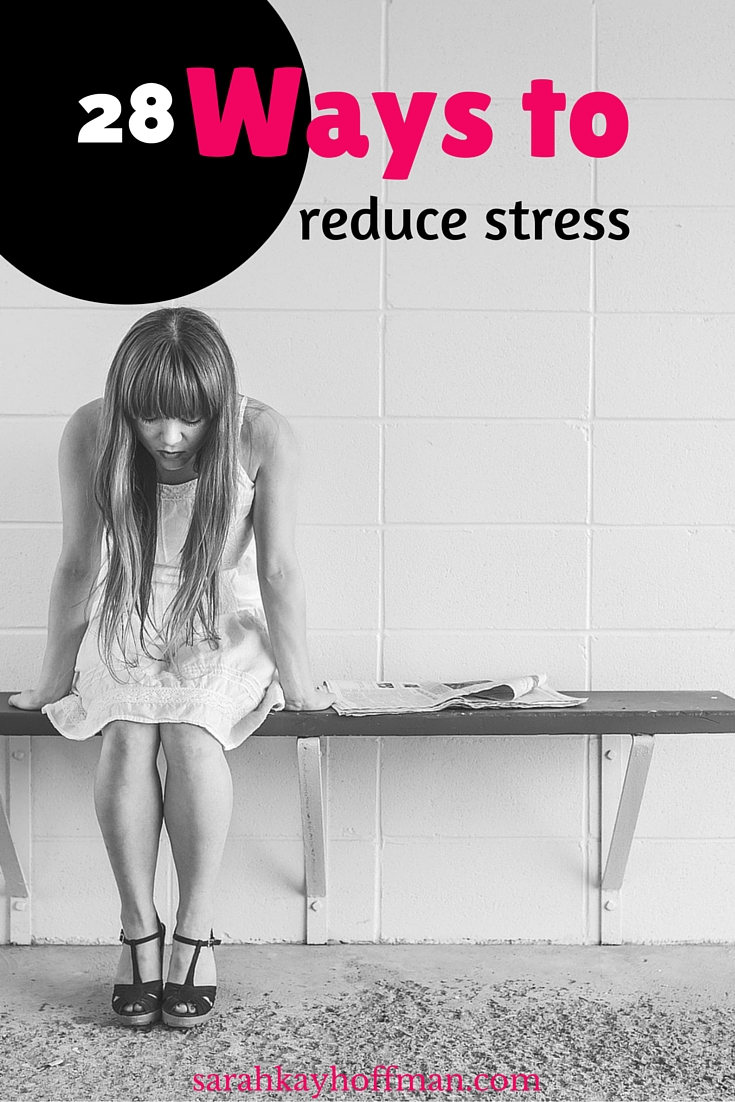 Xox,
SKH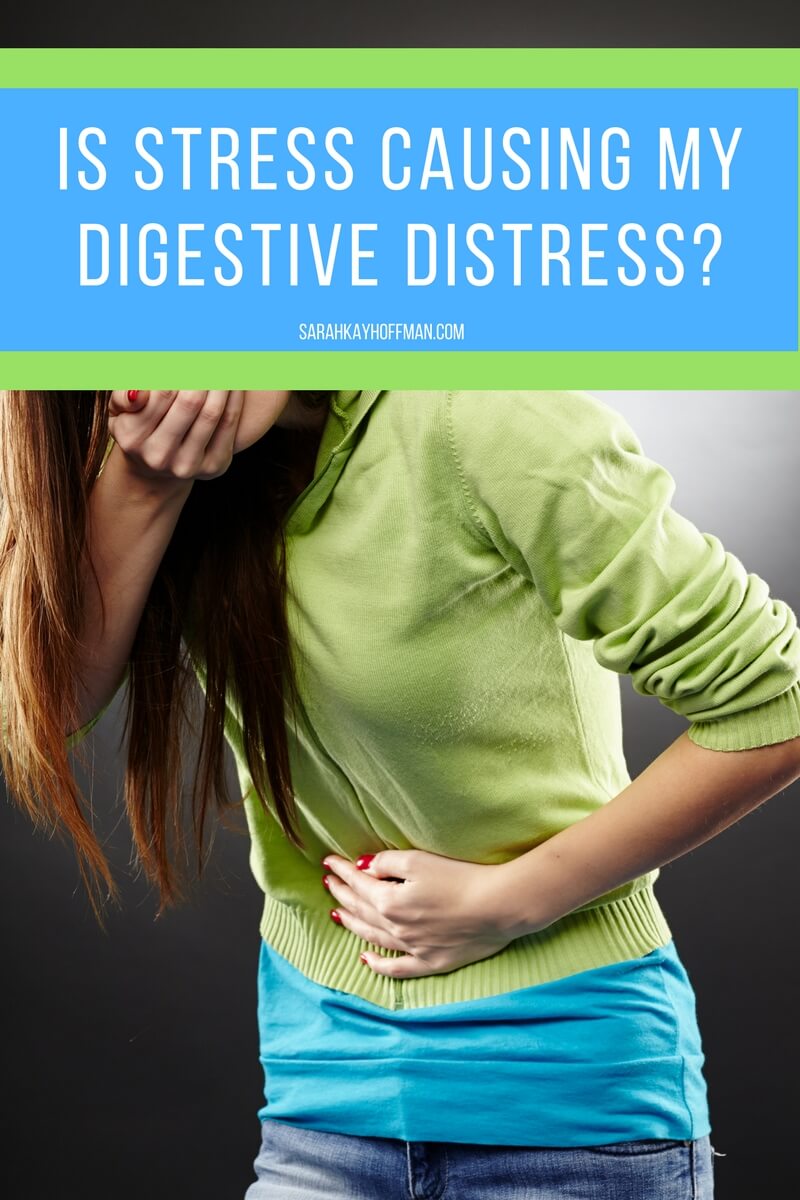 You will heal. I will help.