Ever had a healthy gut chia pudding? If not, soon you will.
The best form of collagen we receive is that which comes from the consistent practice of making homemade bone broth. But along my healing journey, I have added in gelatin for many different applications as well. One of those is through this healthy gut chia pudding.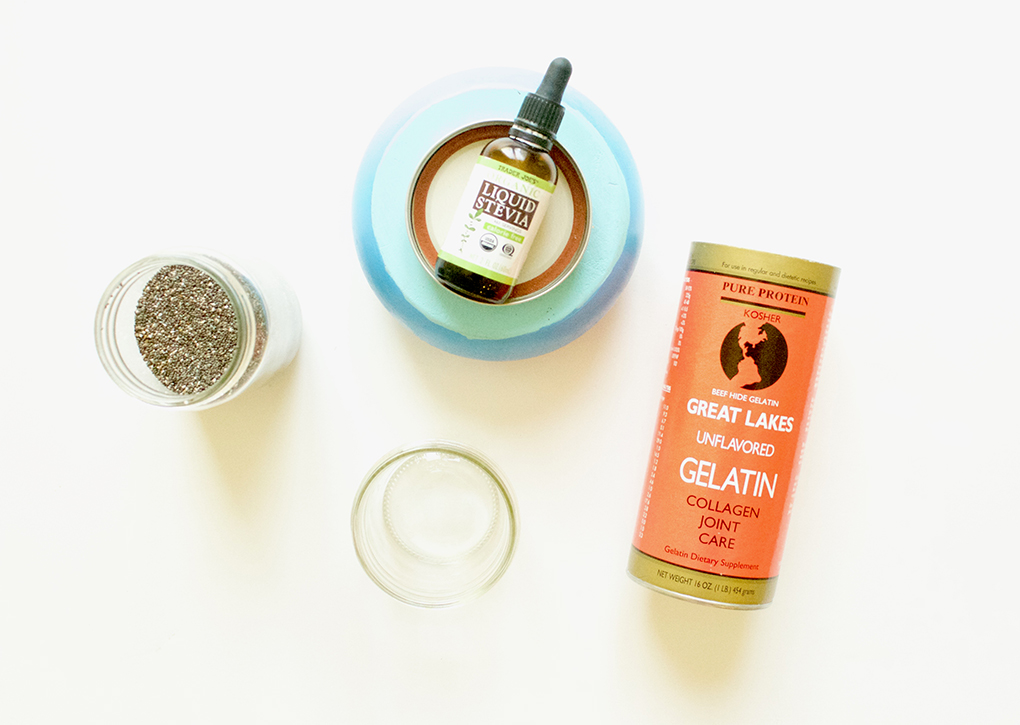 I started making this healthy gut chia pudding a couple months ago when I increased my fiber intake from less than 10g per day to (upwards of) 40g per day. I am a total fiber machine these days, and I won't ever give up this practice again.
There is nothing fancy or complicated about how I do this, and the secret is that as long as you get the "base" right, you can dress it up however you'd like.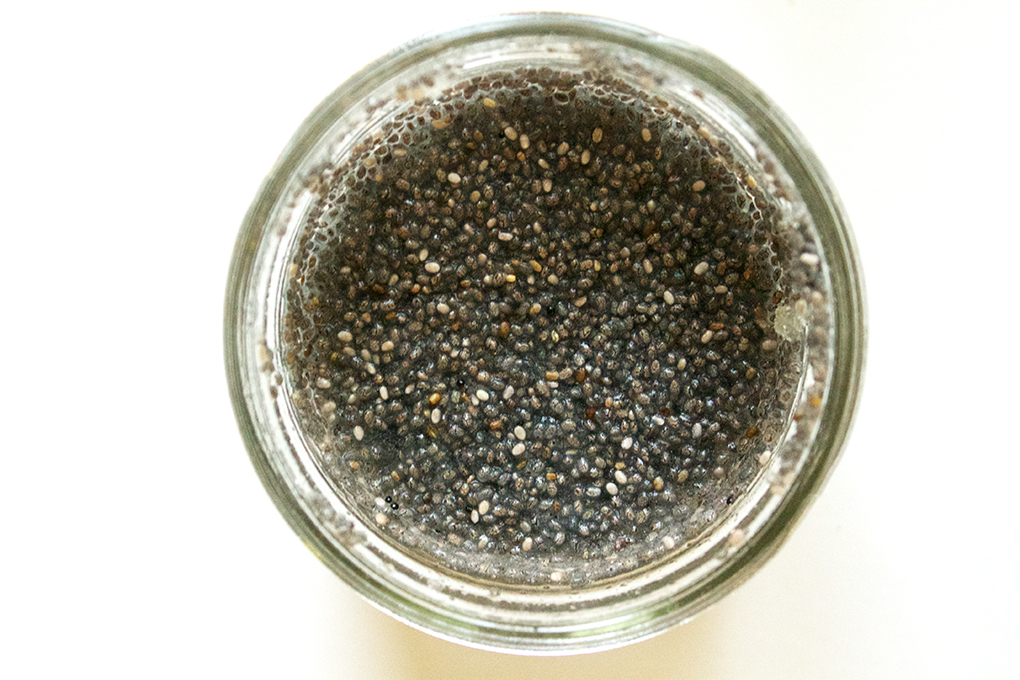 What you'll need (for sure)
8oz jar (I always use a recycled one from my homemade nut butters)
Water
2 Tbsp Nutiva Organic Chia Seeds
1 Tbsp Great Lakes Gelatin (I also use Vital Proteins Gelatin. Take your pick.)
Optional (and bonus) items
Trader Joe's Organic Liquid Stevia (I know many of you do not have a Trader Joe's nearby. If you do, this Stevia is there as well. Updated in 2017 to add: I no longer use Stevia, so I swap this for Monkfruit. Choose what works best for you.)
milk of choice
fruit of choice
any other pudding/parfait/yogurt toppings desired
Ready to make it? It's going to take you less than 3 minutes.

How to make Healthy Gut Chia Pudding
Take your 8oz jar, and fill it half way
Place the chia seeds and gelatin in the water
Put the cover on the jar, and shake vigorously
Place the jar in the fridge until mixture is firm (in as little as 30 minutes)
Remove from fridge, and add any of the optional ingredients on top
Stir, and enjoy
(Make note: Chia seeds, while they are low-FODMAP, don't always work for everyone in the early stages of gut healing.)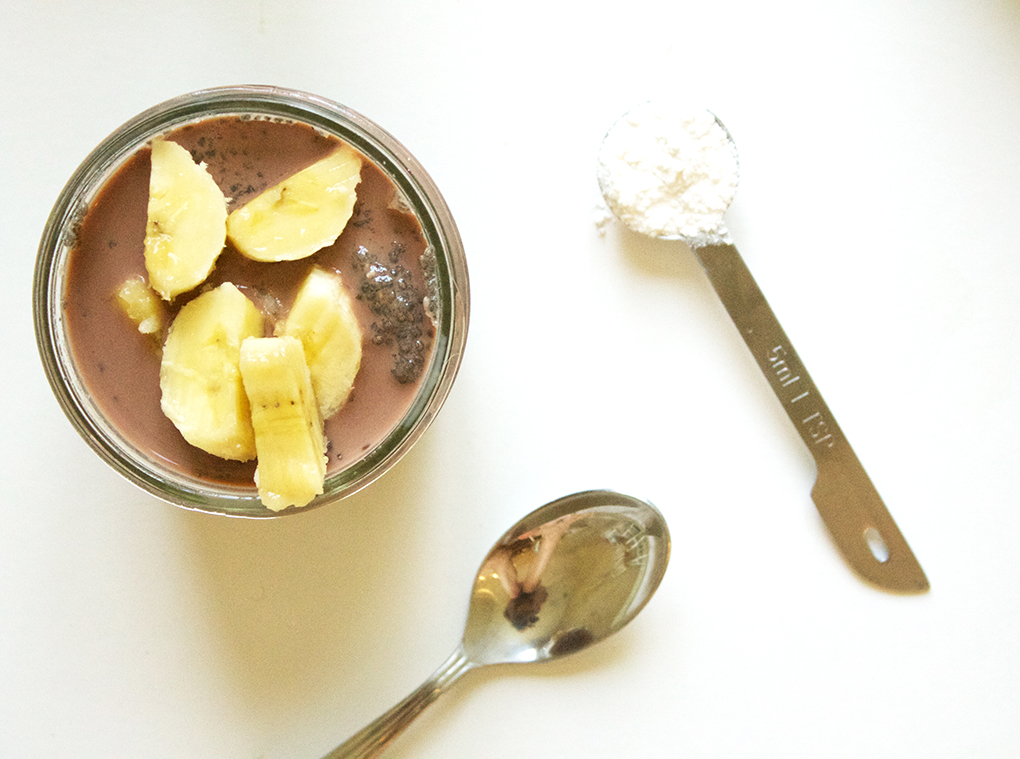 Not only is the "base" a gut healer, due to the gelatin, but it also packs in 10g of fiber! Add in all the other bonus ingredients, and you have a healthy (and super, duper simple) gut chia pudding that can't be beaten.
I eat it at least once, if not twice, per day. (And by the way, it's a supplement snack, not a meal replacement because this is what happens when you do not eat enough.)
If you try it, let me know what you do with yours!
pssst….know someone who could use this recipe? SHARE IT with them!
Ready to heal your gut? Grab The Gutsy Girl's Bible and/or take a FREE 21-Day Gut Healing Inspiration Journey.
Xox,
SKH
You will heal. I will help.