Does the title, "How to Make Sweet Cream Butter from leftover fat" scare you?
Don't let it.
If you like sweet, creamy butter, I can guarantee you will love this!
How to Make Sweet Cream Butter from Leftover Fat
Click HERE to save this post for later.

How to Make Sweet Cream Butter from leftover fat
Prep time:
Cook time:
Total time:
Ingredients
Full-fat beef fat, leftover after cooking 1-2 pounds
1 Tbsp. heavy whipping cream
Stevia, dash
pumpkin pie spice, dash
Instructions
Cook beef like you normally would.
Strain beef, capturing the "fat" in a small bowl.
Remove any leftover beef pieces from the liquid.
Place the fat in the fridge to cool/harden (at least a couple hours).
Take fat out, add the heavy whipping cream, Stevia and pumpkin pie spice.
Whip all ingredients with a spoon.
Enjoy on bread, spread over fruit, in oatmeal, on sweet potatoes, etc.
Store in fridge.
I came up with this idea in the same way many of my ideas are born….by not wanting to waste food.
There is something very beautiful about real butter. And even though it's not the "real" butter you're used to, this is the reason I often times use Ghee Butter in my cooking and baking.
That smooth, full-fat, buttery flavor never gets old.
I captured this lovely-looking "butter" fat.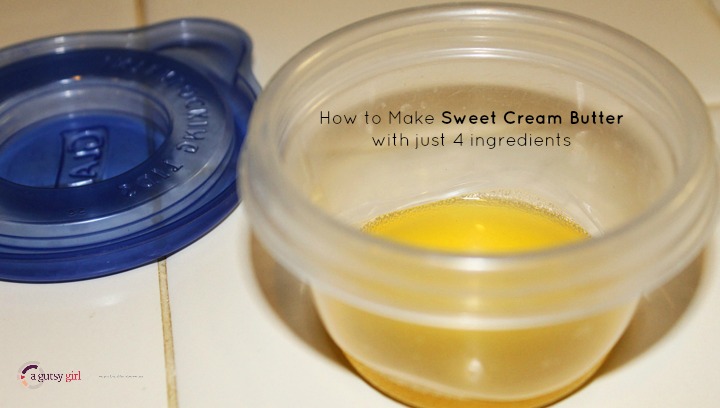 You cannot deny how much it looks like real butter, right?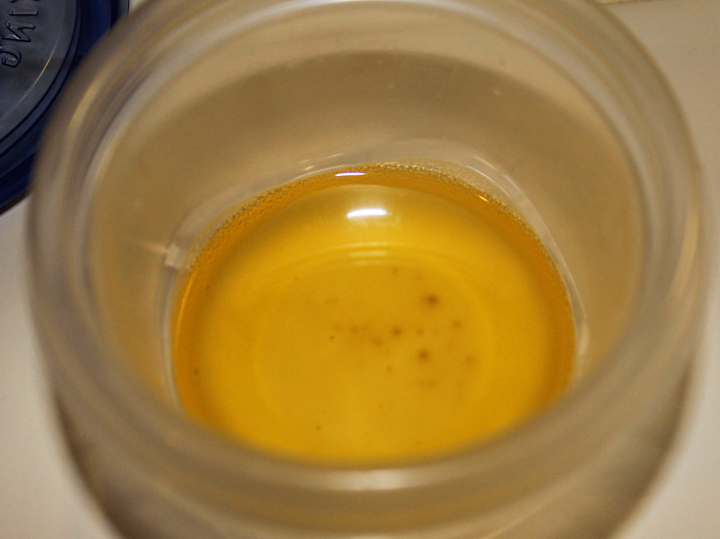 Before converting to the sweet cream butter, I placed it in the fridge to cool and harden some.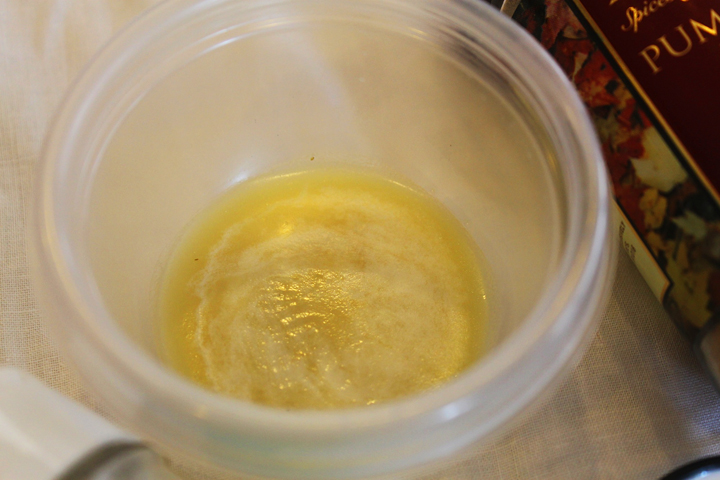 And with a few simple ingredients….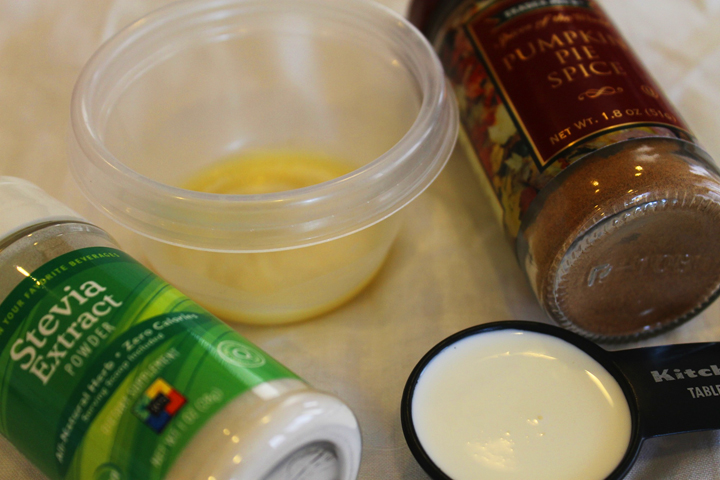 A savory, homemade sweet cream butter was born.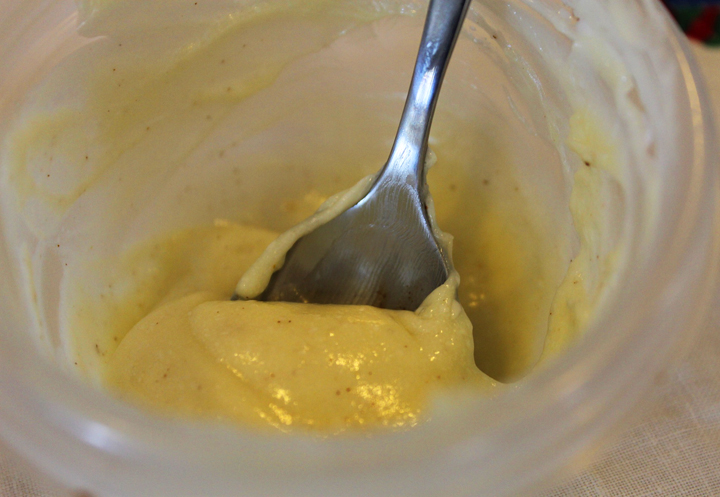 You will enjoy it.
And you will feel like an au natural Martha Stewart. (<– you know, before she got all "healthy.")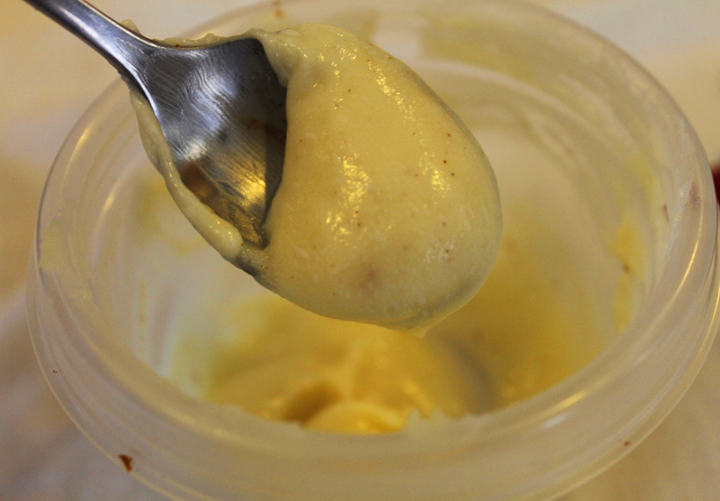 I'm becoming so domesticated.
It's a pretty gutsy, rockin' feeling!
p.s. Love the taste of butter, but truly can't do any sort of butter? Grab Organic Coconut Oil Buttery Flavor.
Xox,
SKH
You will heal. I will help.