This isn't just a post about how Heather Filipowicz is 13 pounds lighter. No, it's so much more than that.
Preface: Heather is a current client of mine. I read this post she sent to me a couple weeks back for the first time this morning. Call it female hormones or like cousin Mike says ("you're too sappy"), but her story had me nearly in tears early this morning. You can't help but love this woman. Ready?!
How Heather Filipowicz is 13 Pounds Lighter
Click HERE to save this post for later.
I have used many words in my life to describe myself: daughter, mother, wife, sister, friend, feminist, passionate, funny, sassy and yes, I have come to love the term gutsy. Why? Because when your guts don't love you, you figure out really quickly that you need to change your guts. And taking control of your health through your own actions sure is gutsy.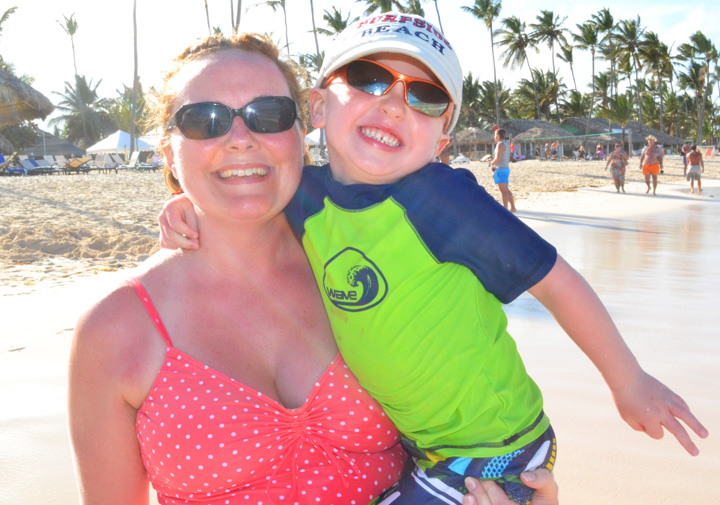 How it all started
I believe my journey with my guts started with my pregnancy. I gained 50 pounds and delivered my son via cesarean section.
As I moved through my journey of motherhood I struggled with terrible post-partum depression, inability to lose weight and a large amount of sinus issues. I just thought I was tired because I was a new Mom and this was my destined path.
Then in 2008, my Dad was diagnosed with cancer and my stress in life honestly skyrocketed. I had a stressful job, and I was sick all the time, always putting myself dead last.
I acknowledge I was chronically sick.
On average, I had 5 sinus infections a year and took antibiotics each and every time (mind you, this was my entire life!).
In 2009, I had major sinus surgery to fix a deviated septum which created more infections and more pain than I ever imagined. There was no end in sight. I thought I would always feel this way and was terrified of that prospect.
I finally sought out of the help of a Functional Physician.
This Dr. is an MD who has studied the value investigating the root cause of chronic disease. After more blood and urine tests than I ever thought possible, I found out I was gluten intolerant and allergic to eggs.
I have been gluten-free for two years now and I am forever grateful to that Dr. for putting me on the right path. But I needed another bend on the road.
As life went on, I wasn't losing weight and was sick of Weight Watchers and weighing/measuring/counting like a crazy person.
My husband switched to a mostly Paleo diet and I watched him cook with coconut oil with great interest. Simultaneously, I was experiencing worsening gut pain.
Pain, bloating, weight gain and a whole lot of frustration because I thought this would all go away once I dropped the gluten.
I was eating healthier but was not feeling better. Seriously, green juice in the morning and I can't lose weight? And my bloat is so bad some days I can't see my toes? Something has to give.
2011
In 2011, I was officially diagnosed with IBS and while in the process of having an upper GI performed to biopsy for Celiac disease, my Dr. found several esophageal ulcers in addition to some serious narrowing of my stomach/esophagus junction. (Have I mentioned yet that I am only 35 years old?).
This showed me that more needed to be done as this is a major pathway to cancer. I was officially scared. The Dr.'s were not saying much about diet and were recommending more medications that I just wasn't willing to take.
Knowledge is power, and I felt as though it was up to me to find the information that was going to change my life for the better.
Enter Sarah Kay Hoffman.
I had been reading Sarah's blog since I went gluten-free and always found her information, attitude and openness refreshing.
When Sarah announced her health coaching services I was intrigued. I signed up for some 1-on-1 time with her and off we went.
I kept my food journal for a week and sent it off to her.
The comments and the information that came back from Sarah were eye-opening.
I went all in, dropping dairy and sugar and couldn't believe the results.
My bloat is almost non-existent. I have never felt better, dropping 13 pounds (and counting), eating real food, and feeling fully satisfied.
Working Together in Depth
I then enlisted in Sarah's help for 6 months because I believe that investing in me, my health and the support and knowledge of an expert will help me throughout my journey.
But the real work has been all mine. It hasn't been easy to give up things that I love like cheese and butter and gluten.
It's not an easy process. It takes courage and determination and time.
But I believe I have lost more time in sadness and feeling sick than in happiness – and I deserved better. I have an amazing life to live and I want to feel my best doing it.
For me, it came down to food. This is the basic tenant that we all know is important, but think it's the hardest choice to make. But take it from me – it truly is the most worthwhile choice to make.
Choose you, and choose your health. Choose to eat foods that fuel you, not drain you. Your life will thank you.
SKH Note: My favorite part of Heather's story is where she says, "But the real work has been all mine." This is something I cannot stress enough, and the only clients of mine who have not seen success are those who have not put in the real work that Heather describes. Heather is fierce. She is beautiful, amazing, and determined. She is totally an awesome, Gutsy girl! In about 4.5 months, I will release her to the wild, and she will be absolutely fine. I'm proud of that! Thank you, Heather!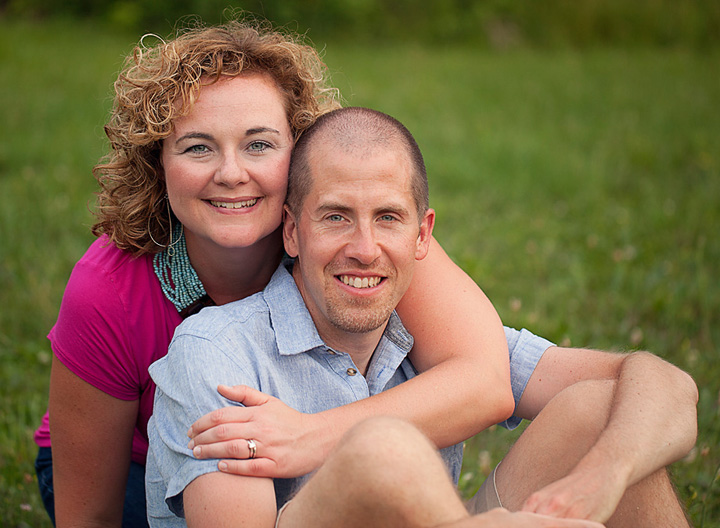 If you liked this story, you can read more Gutsy stories HERE.
Xox,
SKH
You will heal. I will help.