Let's explore the question, "Can a multi-vitamin help with gut health?"
This post is part of a 3-post series. You will find the first post via, "DL MD Liquid Multi-Vitamin Supplement Review." In the post, you'll learn all about that multi-vitamin in particular; what it consists of and why I use it.
But generally speaking, do I think a multivitamin can help with overall gut health?
The short answer is 'yes.' And the longer answer can be found within this post.
What is a Multi-Vitamin?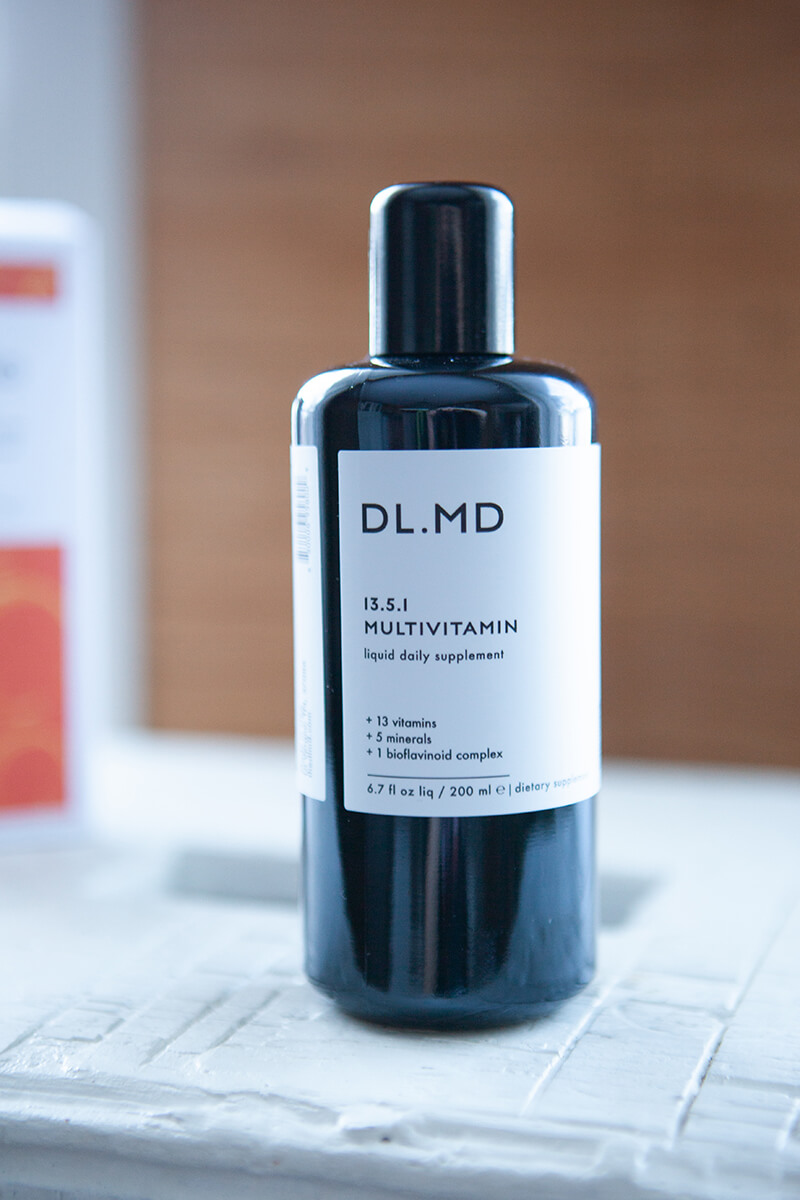 A multi-vitamin is simply a supplement that contains any combination of vitamins, minerals, and oftentimes other ingredients as well.
It's the sum of the part of various supplements you might take individually.
For example, you could take a B12, Vitamin C, and Vitamin D supplement or you could ensure that all three of those vitamins are included in one multi-vitamin.
The difference between the individual and multi-vitamin is quantity of each ingredient and the fact that the multi-vitamin contains many things vs. one main ingredient.
Nutrients for Gut Health and Gut Healing
Gut Health
When I talk about nutrients for gut health and gut healing, it's probably the most important discussion in answering the question, "Can a multi-vitamin help with gut health?"
This is because a supplement, any supplement, on its own is useless unless you know why you are taking it and can be sure that taking it can and will be beneficial.
Here is what the research says about nutrients for overall gut health.
Vitamin C. This is critical for the overall immune system, but it's relevant for digestion as it helps absorb iron. Vitamin C also keeps the digestive system moving, and helps prevent constipation.
Essential B Vitamins. They are critical for the digestive system, and include: B1, B3, B6, Biotin, and B12. (Learn more about Vitamin B12 HERE.)
Magnesium. Magnesium helps minimize overall gut inflammation. It's also incredible for constipation. (Learn more about Magnesium HERE.)
Vitamin D. It helps your body absorb calcium and plays a key role in how your nerves, muscles, and immune system function. High levels of Vitamin D are also associated with reduced risk for colon cancer. (Learn more about Vitamin D HERE.)
Iron. Iron helps support the good bacteria in the gut.
Selenium. A lack of selenium has been proven to increase stress and inflammation, leading to potential damage to the lining of the gut which causes leaky gut. Selenium deficiency is also linked to a higher risk of bowel disease.
Zinc. Even a mild zinc deficiency can reduce digestive enzyme production, which increases the likelihood of leaky gut.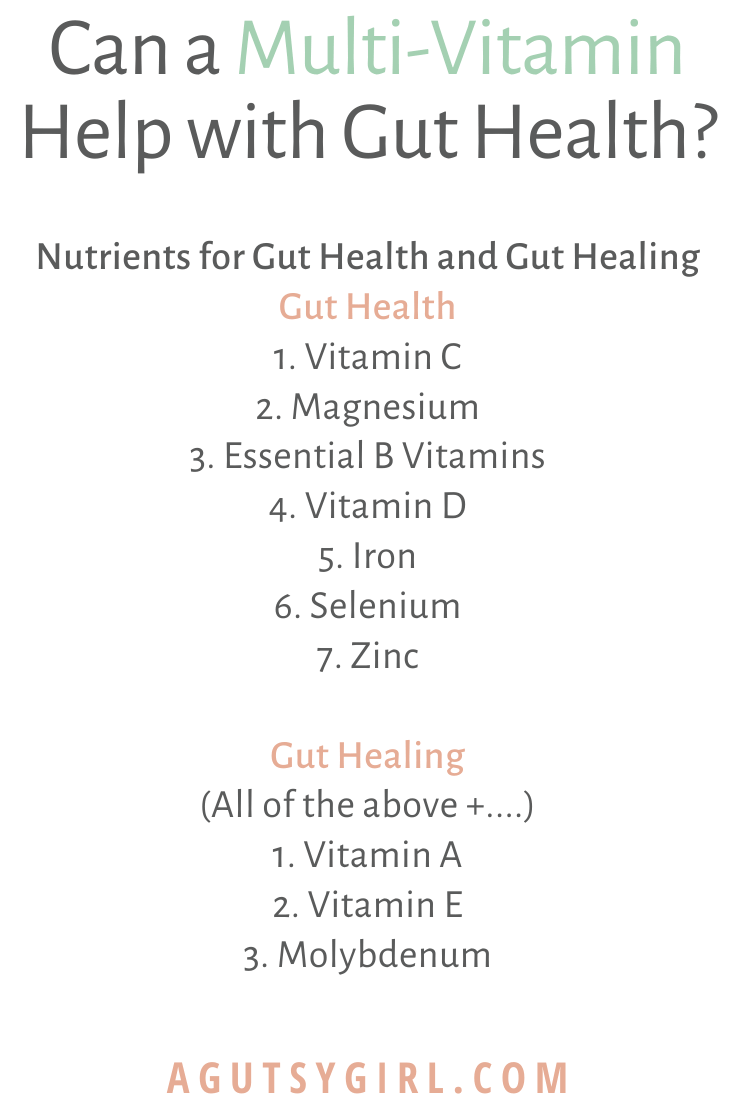 Gut Healing
Now, you see the above and then question, "But what about a vitamin like A? Didn't you write a post called, Vitamin A and SIBO?"
Yes, you're so smart!
Now this is where, again, it goes back to gut health vs. gut healing.
Here are some nutrients that might not directly relate to the digestive system. However, depending on your circumstances and illness(es), could absolutely be related.
Vitamin A. This vitamin has implications for the gut and skin; when you have a condition like SIBO, you're likely to become deficient in it. (Learn more about Vitamin A HERE.)
Vitamin E. Vitamin E is essential for protecting the cells of the skin from free radical damage due to sun exposure and other inflammatory insults. Deficiency is extremely common, particularly in those with inflammatory gut conditions and fat malabsorption, and can alter collagen cross-linking and cause skin ulcerations.
Molybdenum. Molybdenum is a relatively unknown trace mineral that is critical to your overall health. When fighting yeast overgrowth or managing allergies, getting enough molybdenum is particularly important.
Make note that any and all of the above from the gut health list could be added here as well.
Sources: HERE, HERE, HERE, and HERE.
Can a Multi-Vitamin Help with Gut Health
Click HERE to save this post for later.
Okay, so now it's time to answer the question of the day, "Can a multi-vitamin help with gut health?"
Based on the research and thoughts from above, the answer is still a resounding 'yes.'
The considerations are as follows:
Immune system boost. I don't think there is a soul on the planet who doesn't want an immune system boost. Even at your healthiest, illness always looms. The common cold, flu, and other bacteria and virus' are always looming. Everyone benefits from an immune system boost. And if your immune system is already compromised for any reason, a boost becomes even more critical.
Choose the right multi-vitamin. Are you supplementing with a multivitamin more-so from a gut health or gut healing standpoint? Understanding that from the get-go could help you determine which multi-vitamin will be best for you.
What else? Be sure you understand what else the multi-vitamin contains. Many multi-vitamins contain ingredients that will not behoove your overall gut health and/or gut healing journey. If you spot an ingredient on the label that you do not recognize, look it up.
I am still taking the DL.MD Liquid Multi-Vitamin Supplement, and I love it. If you're wondering why I chose it for myself and why I believe it could be your best option, read the full post HERE.
Questions? Ask away.
Disclosure: This post is a paid partnership with DL.MD Multi-Vitamin. All opinions stated here are 100% my own. I appreciate your support, as this compensation helps with expenses to keep this blog up and running, and for me to continue sharing all that I can with you. For my full disclaimer and disclosure click HERE. Thank you for your support!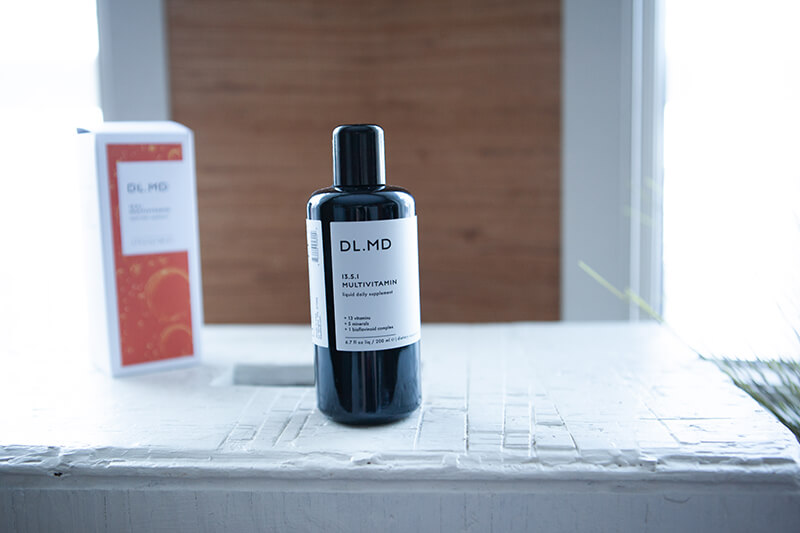 Xox,
SKH
You will heal. I will help.