I am very confident and consistent with the daily, weekly, and monthly grocery shopping habits, so it's time for Small Town Grocery Shopping Part Two.
It has been almost a year since I wrote Small Town Grocery Shopping Part One. And here we are, all settled in this lovely small, special town in Southern Minnesota.
Let's do a small recap from part one:
Hy-Vee, various locations.
Fresh Thyme Farmer's Market.
The Daily Grind.
Walmart.
US Wellness Meats.
And here is what we currently do.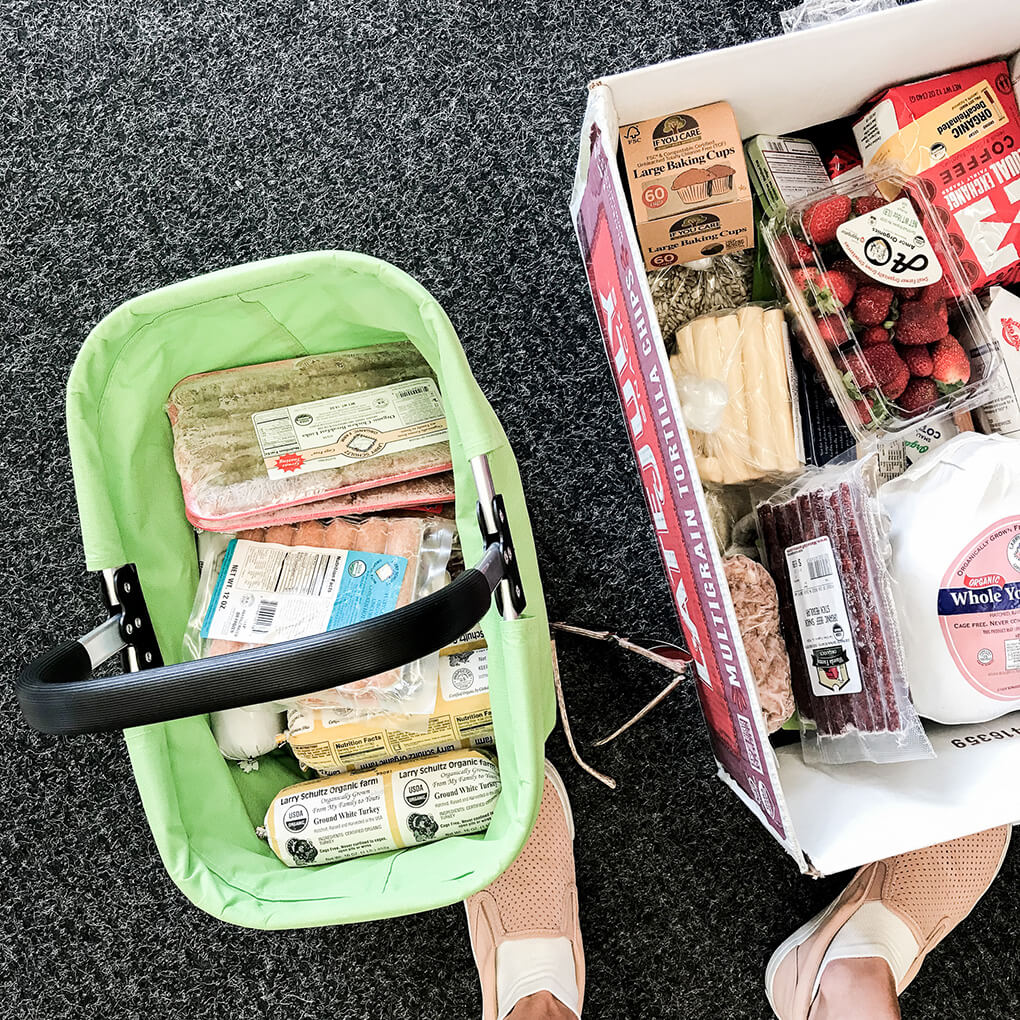 Small Town Grocery Shopping Part Two
Click HERE to save this post for later.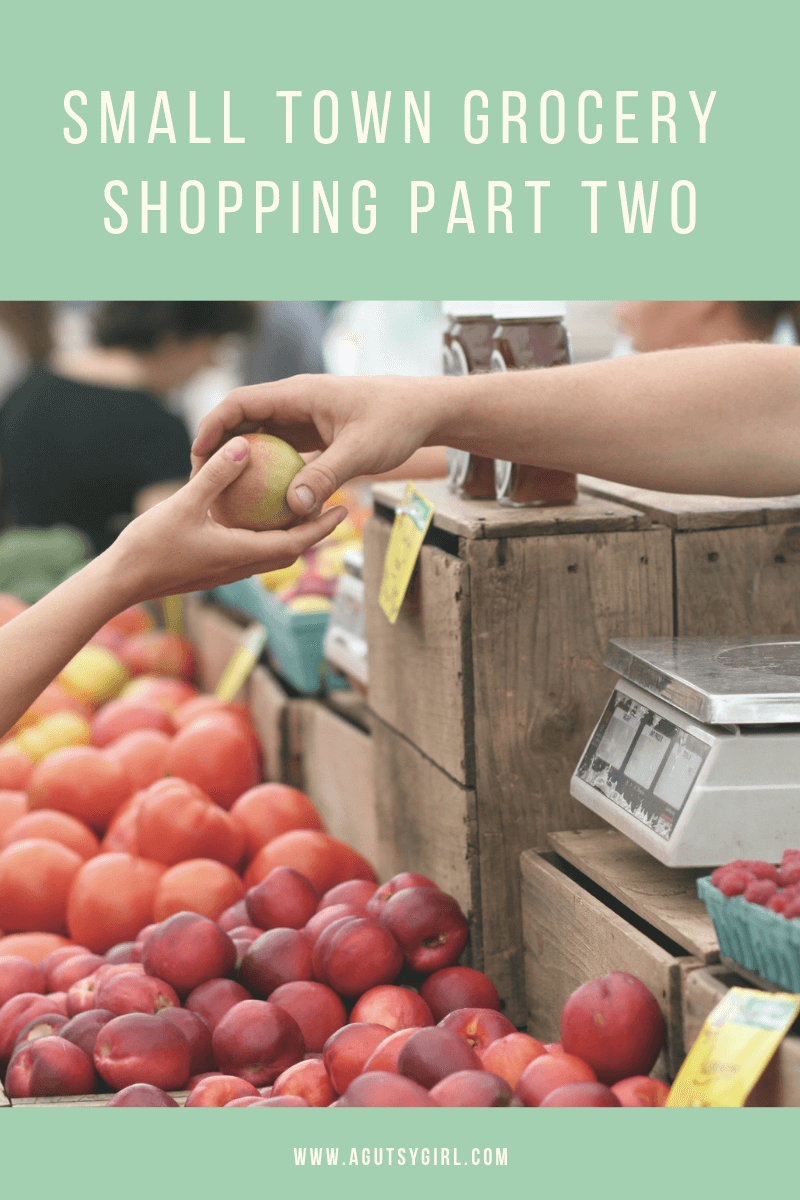 From before, we still do Walmart, Amazon, and Thrive Market.
Walmart is for random things – also, they have 6-pack cases of the GT's Kombucha.
Amazon is for the same things as before, but I'm constantly ordering from the site. In California, my Prime membership usually got stuff to me day of or day after. Not anymore. Where we live now, it's about 2 days; still fast.
And Thrive Market I order from about once or twice per month. I always order at least $49 so we get free shipping. The site is packed with awesome things, and I am grateful for the service; also that they deliver here. Since moving here, I have compiled a couple lists of some favorite Thrive Market products (I need to work on a general favorites list from Thrive, too, because there are just so many things we love):
I no longer do Hy-Vee consistently because the grocery store left our town. Instead, we have a Cashwise that came in. I buy a few things here and there from the store. Things like: bread (they have an organic and gluten-free one in the freezer section), milk, coffee creamer, frozen vegetables, some fresh fruit and vegetables, organic peanut butter, Puffins (duh!), and baking ingredients. I rarely buy meat there, and the only meat I ever buy there are the Thousand Hills Hot Dogs (when they have them) or Applegate. I will say that the Cashwise has more options than the Hy-Vee did here.
The Daily Grind has since closed, so I don't get any food from there anymore, and I chose not to use US Wellness Meats (at least for now) because I found a good local source – Schultz Organic Farm.
Schultz Organic Farm
This is, by far, the biggest new addition to this list. We do a (Larry) Schultz Organic Farm stop 1-2 times a month to stock up.
The store is tiny, and it's kind of off on a side road, but I just love it.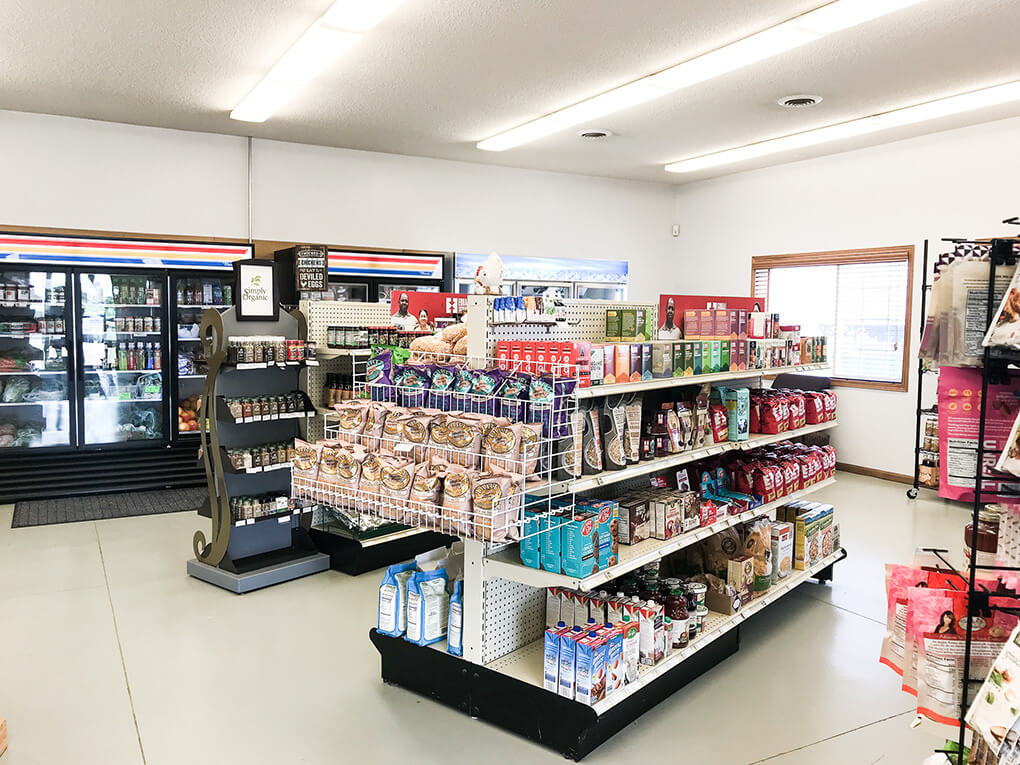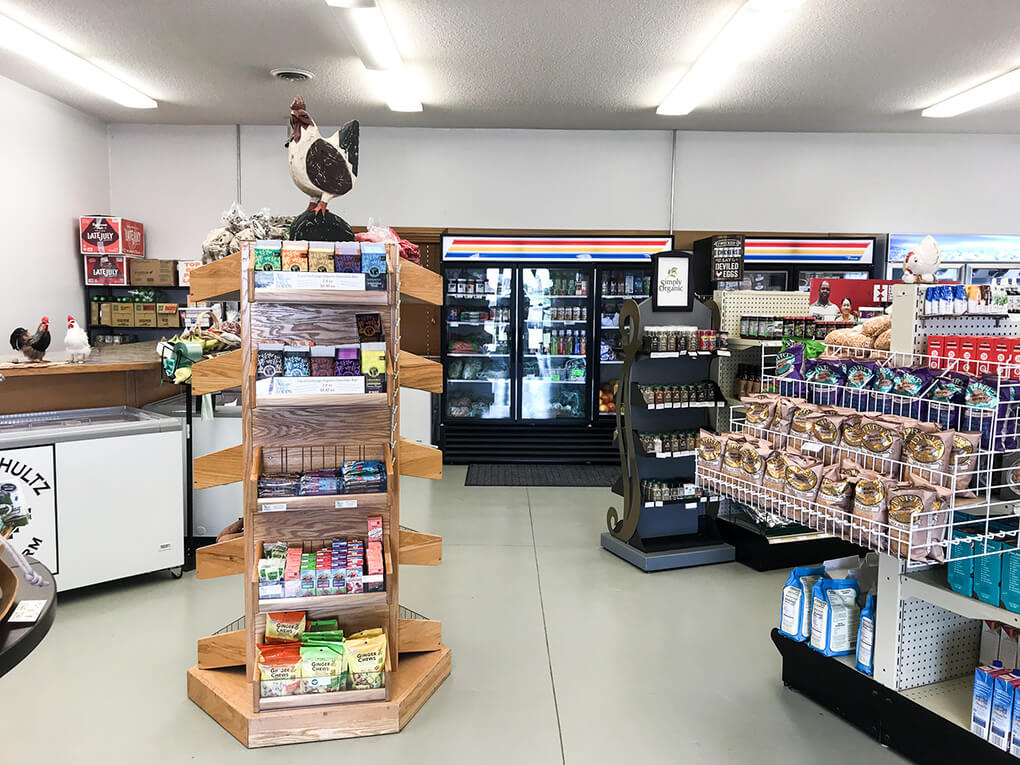 Here are the most common things we buy from there:
meat (almost all of it; they have everything from ground turkey to breakfast sausage, whole chickens to bones for bone broth)
veggie burgers! Yes, I don't eat very much meat anymore, but I found the most incredible veggie burgers there.
Equal Exchange Organic Coffee
cheese sticks
fruit
nuts and seeds
kombucha
jam
bulk rice and other grains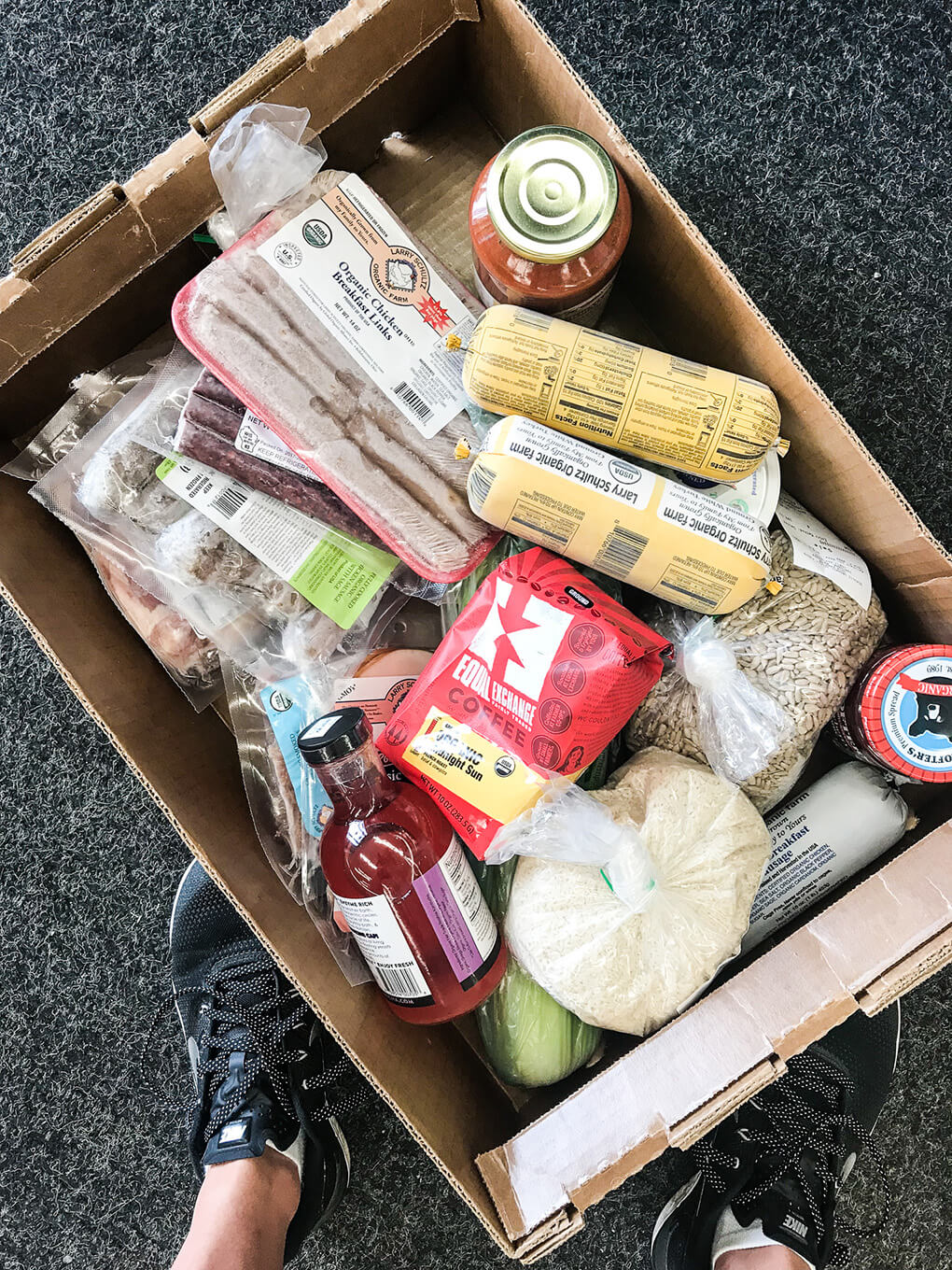 Honestly, having a store like this so close (it's still about 20 minutes from where we live) has made all the difference these past several months.
For anyone local, something that's super cool and convenient that they do, too, is you can place a huge order for full groceries weekly and pick it up. For all the the things they do not have directly in their store, they make a run to a co-op in the cities and bring it back for you. If you're on the email list, they will send you a weekly sheet with anything and everything available (pages upon pages). You just say what you want/need, and then it's available to pick up later in the week.
Aldi
Close to Schultz, there is an Aldi's. This store is basically like the Grocery Outlet that I went to often on the West Coast. I don't think Aldi's is a one-stop-shop, but I do think you can find a ton of things that you'd find anywhere else for much less.
Trader Joe's
In December when we stayed in Minneapolis for Katie and Joe's wedding, we wanted to stock up on snacks to make sure the littles were always content. Right down the road from our hotel was a Trader Joe's. I can't even tell you how excited I was to enter the store for the first time since moving back to Minnesota.
Seriously, until then, I had not stepped foot in a Trader Joe's since we lived in California. Tragic.
I had planned to just grab a few snacks. Well 45-minutes later, and I re-emerged into the world with all the things from TJ's. And dang was I happy.
A couple weeks later I returned to a Trader Joe's, and I'm making it my mission to go at least a few times yearly to stock up. My favorite current things from Trader Joe's are: Miyoko's Cream Cheese and Butter, the Sweet Potato and Beet Crackers (we dip them in the Miyoko's, actually), green olives, extra firm tofu, all the Puffins, dried fruit, nuts, pre-cut vegetable blends, coffee, and other odds 'n ends.
I still believe that no matter where you live, you can always find something to fit any dietary lifestyle. It's certainly not easy, but no one said that hustlin' a healthy lifestyle is always easy.
For me, it's just worth it….maybe even moreso now that I can eat all the things.
Xox,
SKH
You will heal. I will help.