It seems like I just did one of these, but I have been producing so many lovely recipes these past couple months. I didn't want to wait any longer to share the Gluten Free Recipe Roundup Eight with Y'all.
I think one of the reasons I'm most excited to move into our new house is because there is so much kitchen space.
The kid's wanted donuts this past weekend and when Ryan couldn't find my donut pan, I realized that it's probably because I never even unpacked it. There are so many things like the donut pan that, to use just once or twice a year, I couldn't justify taking up space in the rental.
Little things like that are the reason I have not been cooking, baking, and creating at home like I absolutely love to do this past year.
I am grateful that I have to do it for work, and that I can go to my studio space to play, create, and shoot some lovely recipes still.
Of course, you all benefit from it, too, because the client recipes I share on my blog are always gluten free and most of them are dairy free as well (+ free from many other things).
As always, if there is ever a recipe or idea you'd love to see me create, CONTACT ME. I get inspiration for new recipes from hundreds of different sources; your emails are one of them.
Gluten Free Recipe Roundup Eight
Click HERE to save this post for later.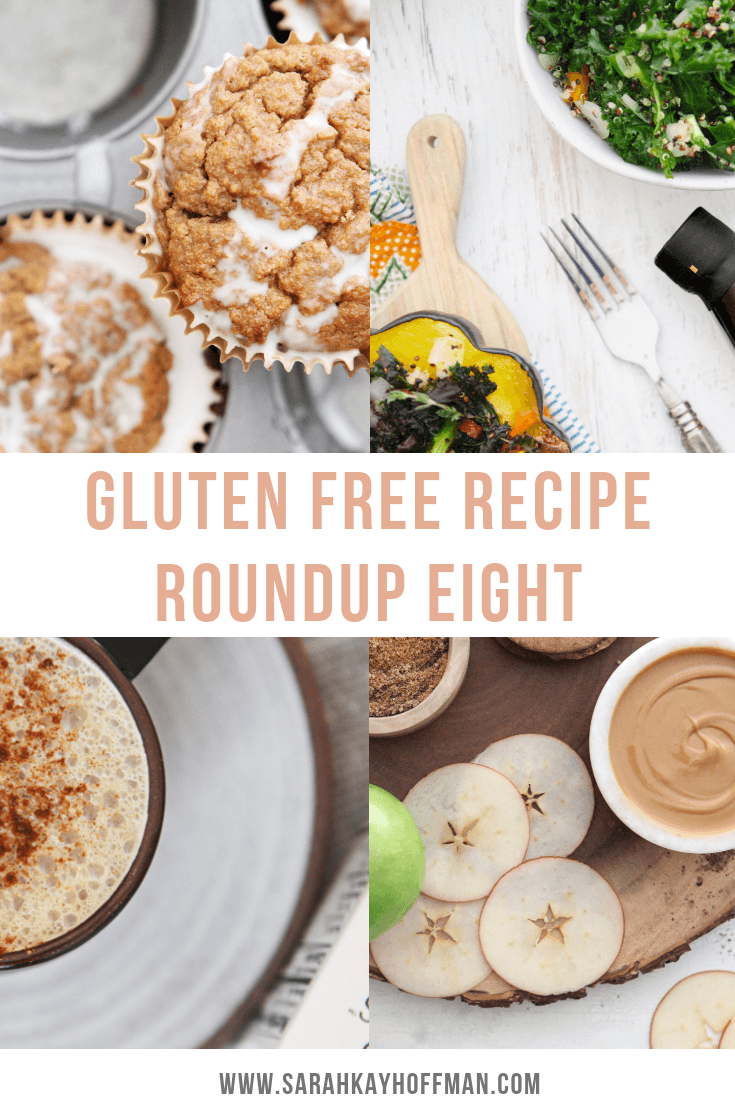 Let me know what you try and what your favorites are.
Be sure to share this post on Facebook for friends and family who need some new, gluten free recipes.
Click HERE to find previous gluten free recipe roundups.
Xox,
SKH
You will heal. I will help.