What exactly are sugar substitutes? Let's explore it today.
Making a habit out of nixing the "bad" sugars, while incorporating/substituting the "good" sugars will leave you with more energy and an overall healthier self.
Much of my thinking on sugar was "born" the day I read about it via Dr. Natasha Campbell-McBride MD's book, Gut and Psychology Syndrome. I have never forgotten these basic principles.
Here are some things from the book on "sugar:"
"'Sugar was once called a "white death." It deserves 100% of this title."'
"Apart from causing the blood-glucose roller coaster and having a detrimental effect on the gut flora, it has been shown to have a direct damaging effect on the immune system."
"On top of that, to deal with the sugar onslaught, the body has to use available minerals, vitamins, and enzymes at an alarming rate, finishing up being depleted of these vital substances."
"Cakes, sweets, and other confectioneries are made with sugar and wheat, as the main ingredients, plus lots of chemicals like colours, preservatives, flavourings, etc. It goes without saying that they should be out of the diet (with or without gluten)."
"'Aspartame, a sugar replacement in so-called "diet" drinks, has been found to be carcinogenic and neurotoxic and most definitely should be avoided."
So if you decide to nix your sugar habit, how will you ever get your fix? Simple.
Sugar Substitutes
Click HERE to save this for later.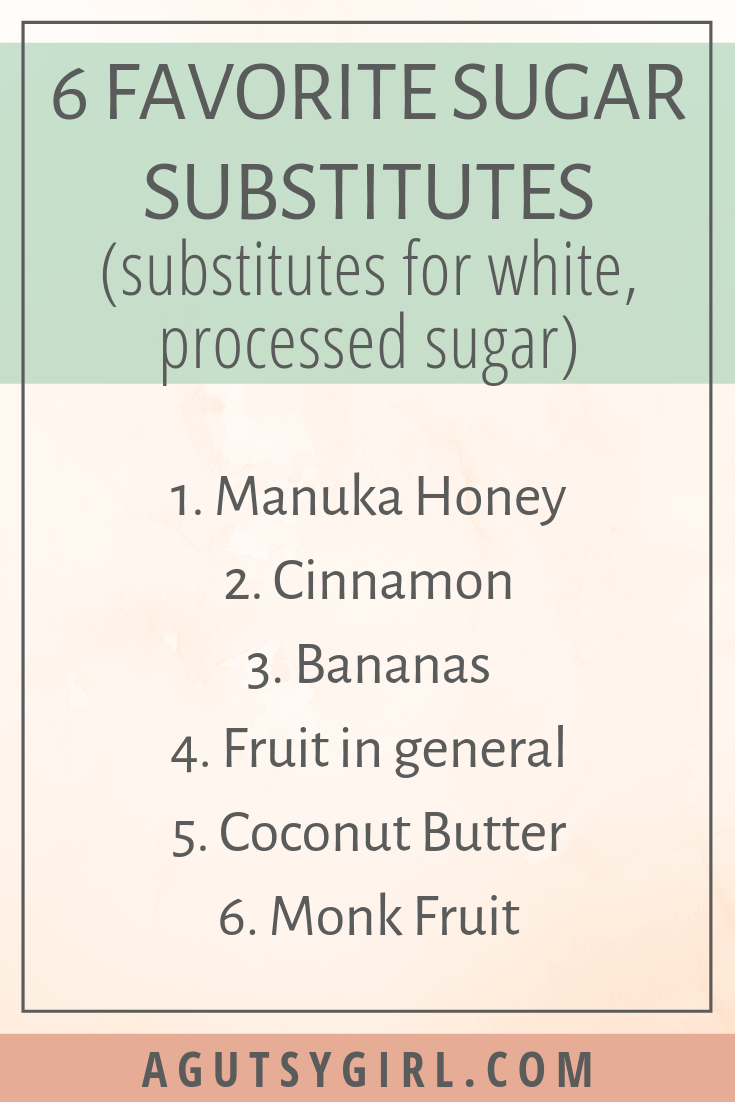 Honey. It's a perfectly viable replacement. In the book, Dr. Natasha states, "All natural honey is allowed." It continues to say, "Before the introduction of sugar in the 17th Century honey was the only sweetener which humans used in their diet. At the end of the 17th Century sugar, being cheaper and more available, replaced honey in people's diet starting an era of sugar-related health problems. Honey is far more natural for our bodies and far from damaging health has a lot of health-giving properties." I mix honey into many things, including my morning coffee. And I believe that that the very best honey is locally found and/or Wedderspoon's Manuka Honey!

Cinnamon. I swear I could put cinnamon on and in everything! I have been known to put it in coffee and soups, on cereal and in protein pancakes. It also ROCKS when added to the dessert version of my AIP Bread.
Bananas. These are probably my main "sugar" source. I just eat them. Plain and simple.
Fruit in General. "Natures candy." Treat it that way.
Coconut Butter. Naturally sweet and delicious. There is very little sugar in both my dessert nut butter of choice, Nikki's Coconut Butter and also Nutiva's Coconut Manna.
Monkfruit. I'm obsessed. I steer clear of Stevia at all costs these days but love the Monkfruit. The added bonus? No nasty Stevia aftertaste.
100% of the Time?
And that's about it! As I mentioned on the Organic & Clean-Eating Habit, it's truly an 80/20 principle for me. This means that probably 20% of the time I "relax" a little and might have another form of "the bad sugar." I don't get bent-out-of-shape over it.
I just know that it's not my lifestyle.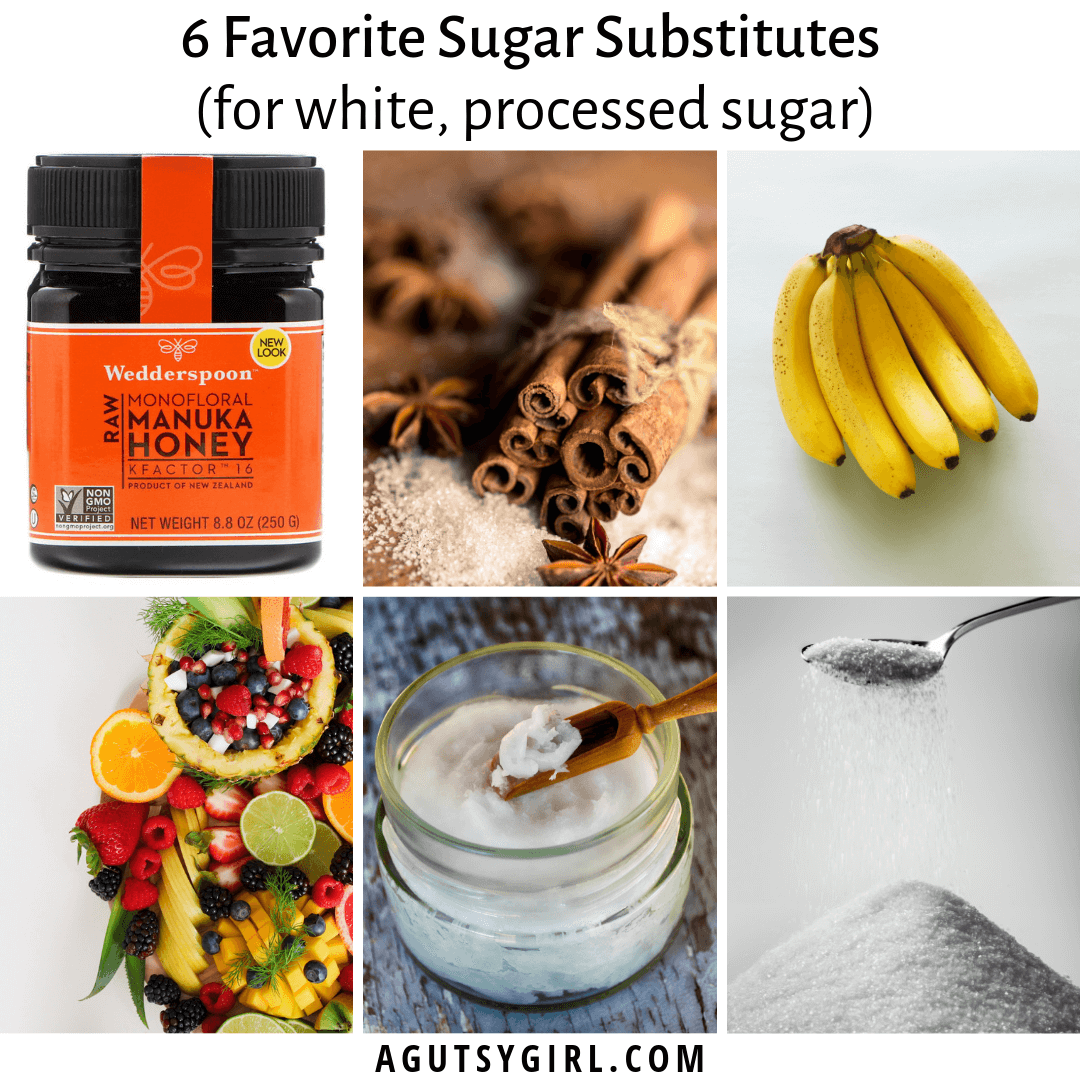 Then again, you must live life.
p.s. Curious about sugar? Here are 192 sources and alternate names for sugar.
Xox,
SKH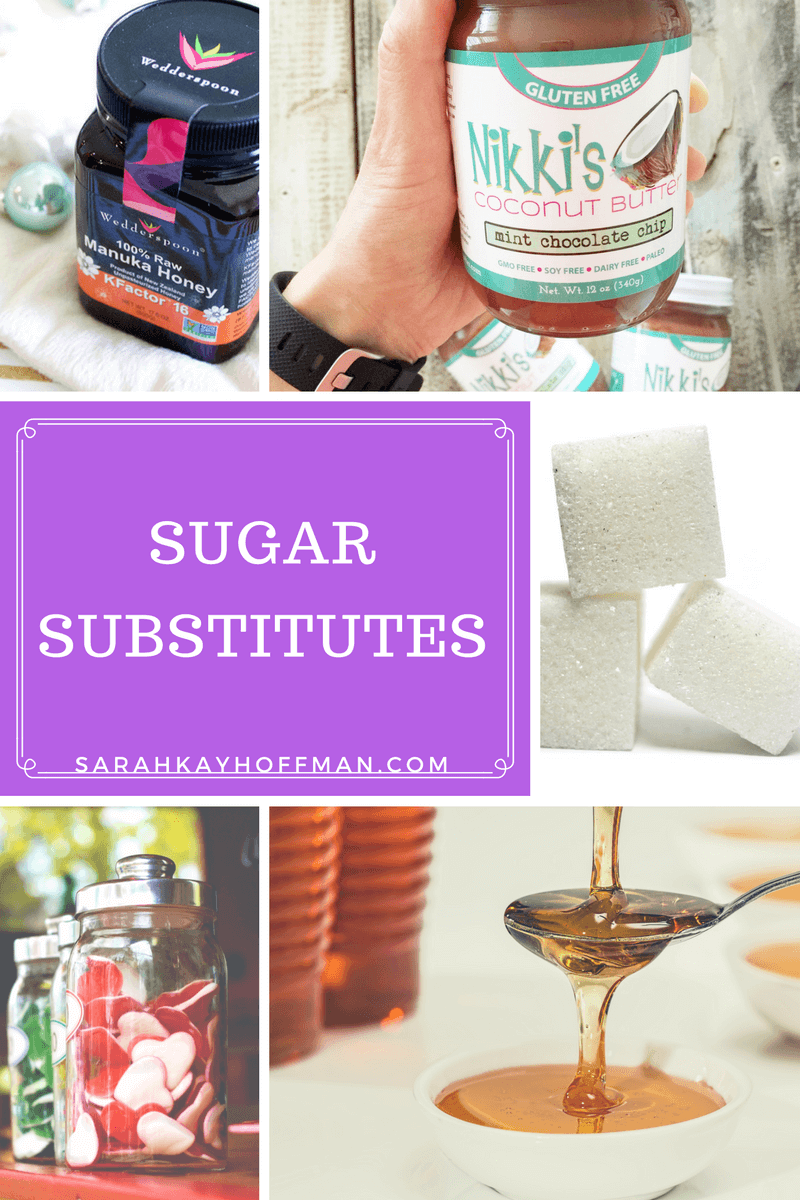 You will heal. I will help.