I'm asked about skincare and makeup in leaky gut associated dermatitis and other skin issues often.
The correlation between various kinds of dermatitis like perioral or seborrheic ones and the leaky gut syndrome has not only been experienced by thousands of people but also scientifically proven.
What it does mean in practice, though, is that it may pose problems with choosing the right skincare or makeup products on the everyday basis. If you are struggling with this, you know exactly what I'm talking about. (And remember, I know, too. HERE is my story and journey with perioral dermatitis.)
In such a case, you may also be wondering where to find all the information needed to solve the dilemma. That's when I can help come to your rescue. Let's examine how leaky gut syndrome is associated with dermatitis and what products are best to use.
Skincare and Makeup in Leaky Gut Associated Dermatitis
Click HERE to save this post for later.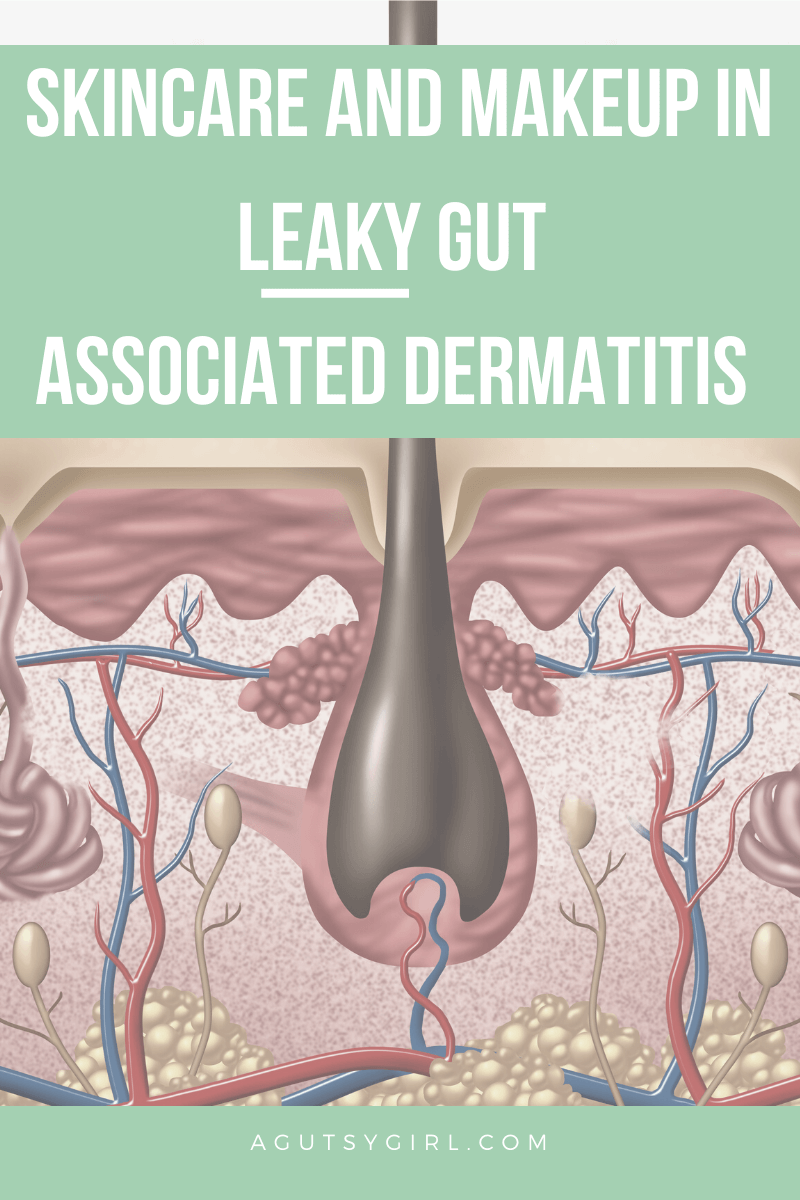 How is dermatitis associated with the leaky gut syndrome?
Dermatitis and the leaky gut syndrome do coexist so often because of building proteins genes' mutations which manifest simultaneously in the gut as well as in the skin. Owing to them, both mentioned structures are weakened and "leaky," making space for chronic inflammation and possible infections.
The skin is devoid of its natural protective lipid barrier. The lipid barrier is what makes it less resilient, dry and easily irritated. At the same time, it is more susceptible to damage, including the one coming from free radicals and increased oxidative stress – factors that only aggravate inflammation. The whole process propels itself at this point.
What products are best to use in this scenario?
Products in leaky gut – associated dermatitis should target all of the underlying causes of the condition:
lipid deprivation
inflammation
protection from the oxidative stress and infection prevention
At best, the products used should also undergo a strict selection process to eliminate any ingredients which could bring about any further irritation.
All of that is embraced by Beautycounter which advocate for clean, conscious beauty to the core. The brand opts for and prioritizes sustainability while ensuring that their ingredients are safe for the skin and comply with highly demanding standards.
If you're interested in seeing ingredients that are never used, click HERE for the never list.
Okay, so now the real question is…..
That's all nice. Thanks for the research. But what would you use on your skin if your dermatitis was active?
Here you go.
Skincare and Makeup Product Recommendations with Perioral Dermatitis
Click HERE to save these items for later.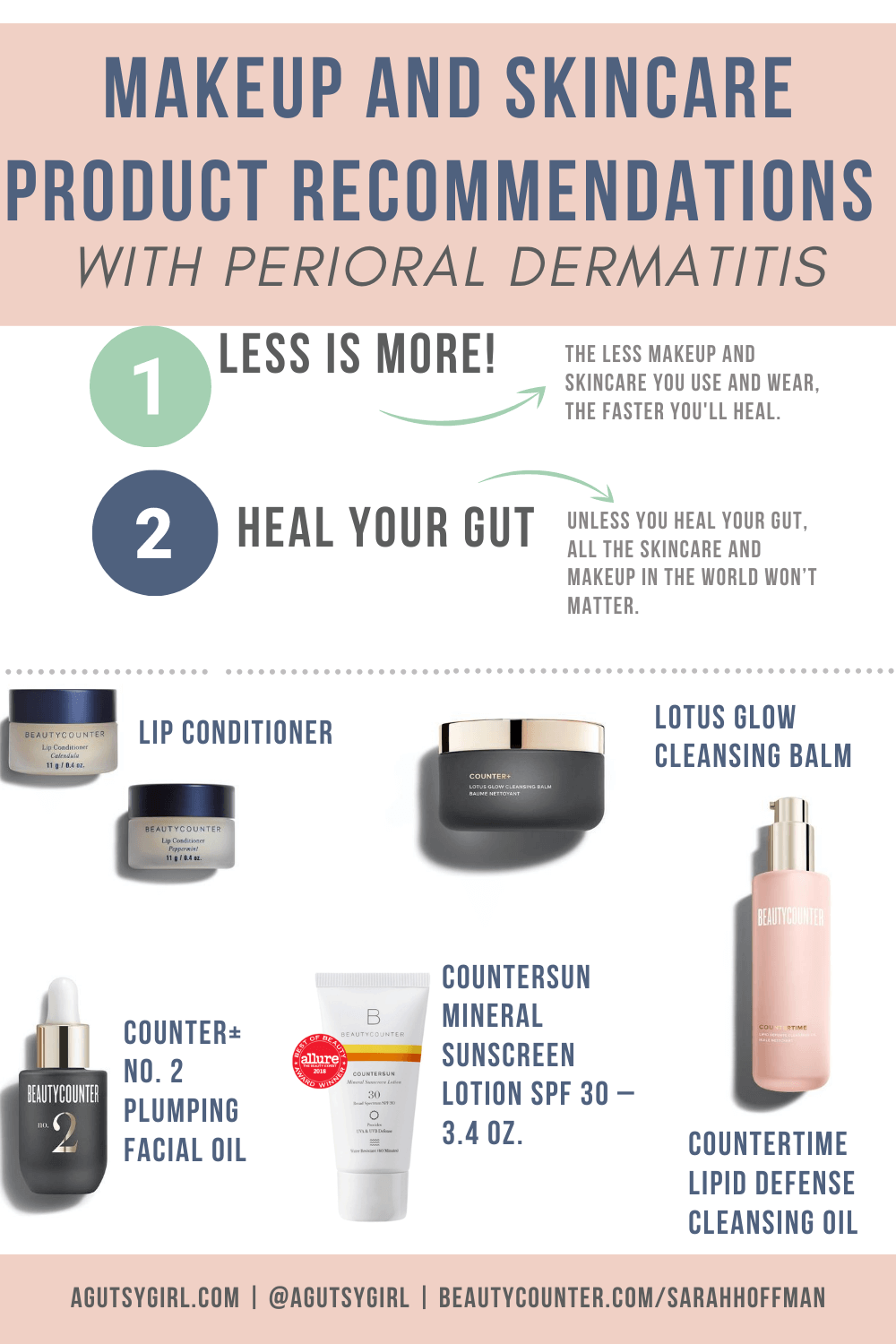 Lips
They team with natural nourishing oils like avocado, mandarin, calendula, chamomile or sunflower. They also possess beeswax resembles the lipids already present in the skin's protective barrier. Shea butter and tocopherol care for soothing, antioxidant and anti – inflammatory properties.
Face Wash
Countertime Lipid Defense Cleansing Oil HERE
When struggling with dermatitis, it is crucial to always use oil – based cosmetics, even when washing the face. The Countertime Lipid Defense Cleansing Oil has plenty of health – giving oils like sesame seed, orange peel, bergamot plus it is abundant in vitamin E. Furthermore, it has been enriched with terpenes like linalool, limonene or geraniol. They are first and foremost antimicrobial but also soothing and anti – inflammatory.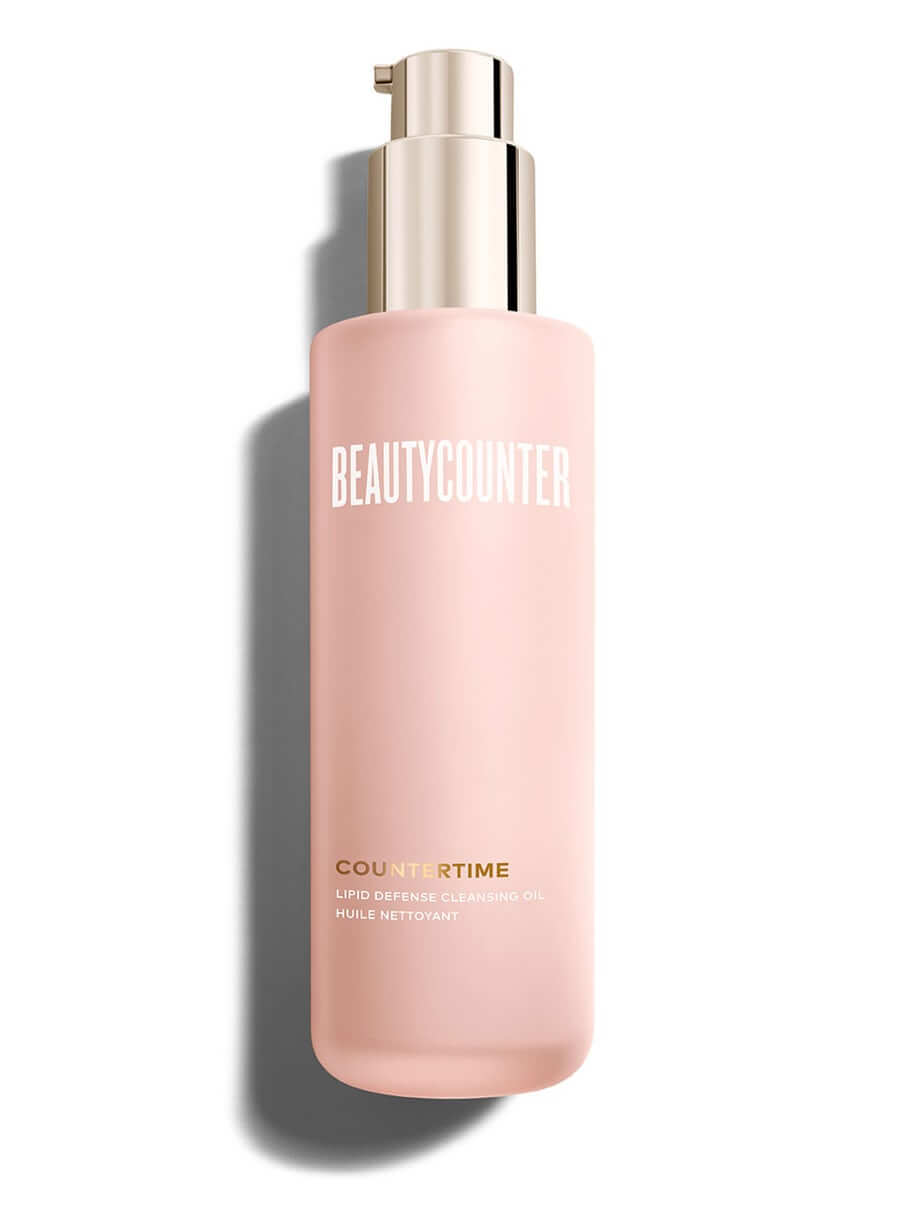 Moisturizer (and nourishment)
Counter+ No. 2 Plumping Facial Oil HERE
As mentioned earlier, the oils in dermatitis are imperative. It's mostly them that help alleviate the condition. They carry multiple benefits at the same time and, except for the oils, terpenes also have been added to the product.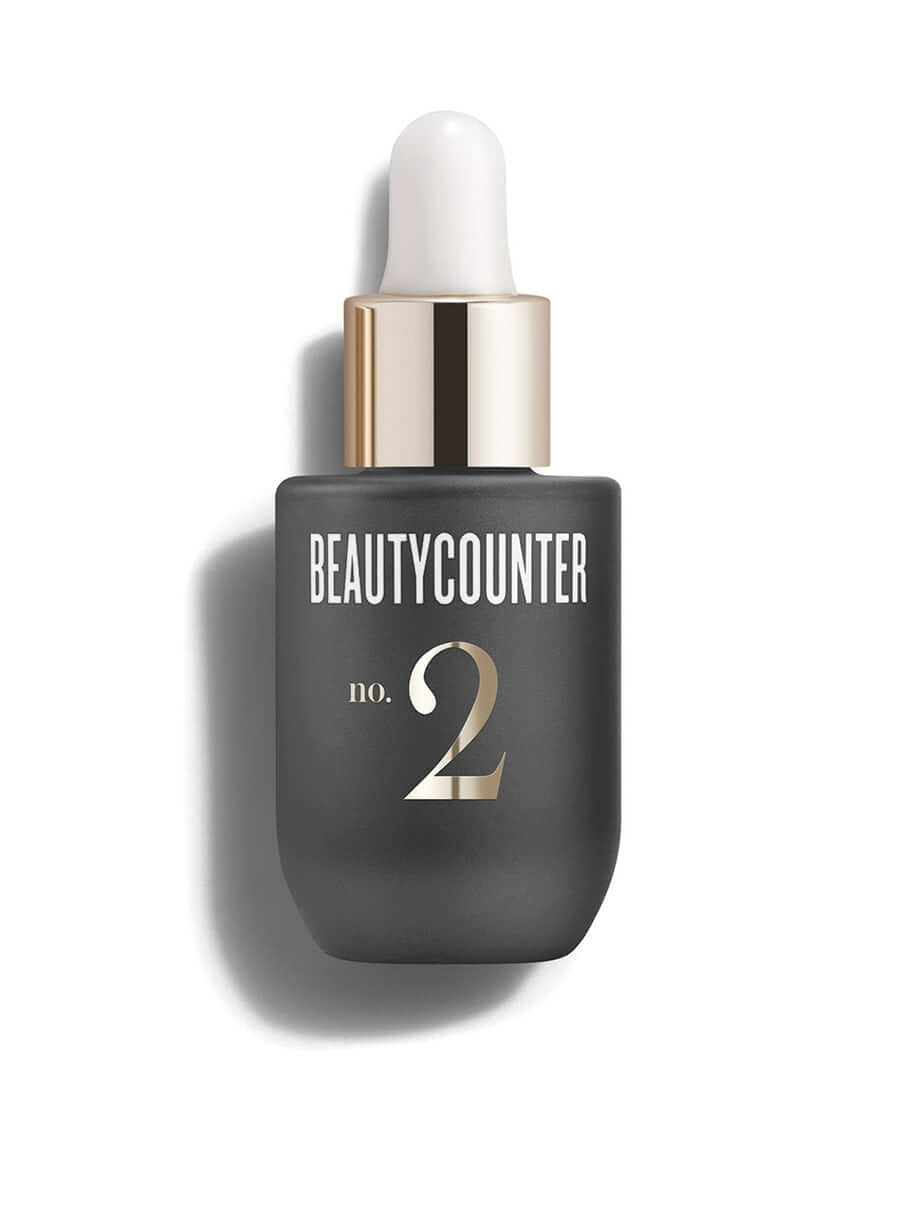 Sun Protection
Countersun Mineral Sunscreen Lotion SPF 30 HERE
Another essential thing is sun protection as sun rays are one of the most detrimental and exacerbating factors in dermatitis. Sun rays increase inflammation as well as the oxidative stress. Countersun Mineral Sunscreen Lotion SPF 30 is an ideal solution here, basing its activity on zinc oxide which is the safest sun protector for the skin. Furthermore, the lotion possesses lipid – restoring beeswax and orange oil.
Just One Skincare Product
If you're looking for a gentle, all-in-one, cleanser + moisturizer, the Counter+ Lotus Glow Cleansing Balm is great.
Because you have PD, you don't need very much. Just use a little, it will go a long ways.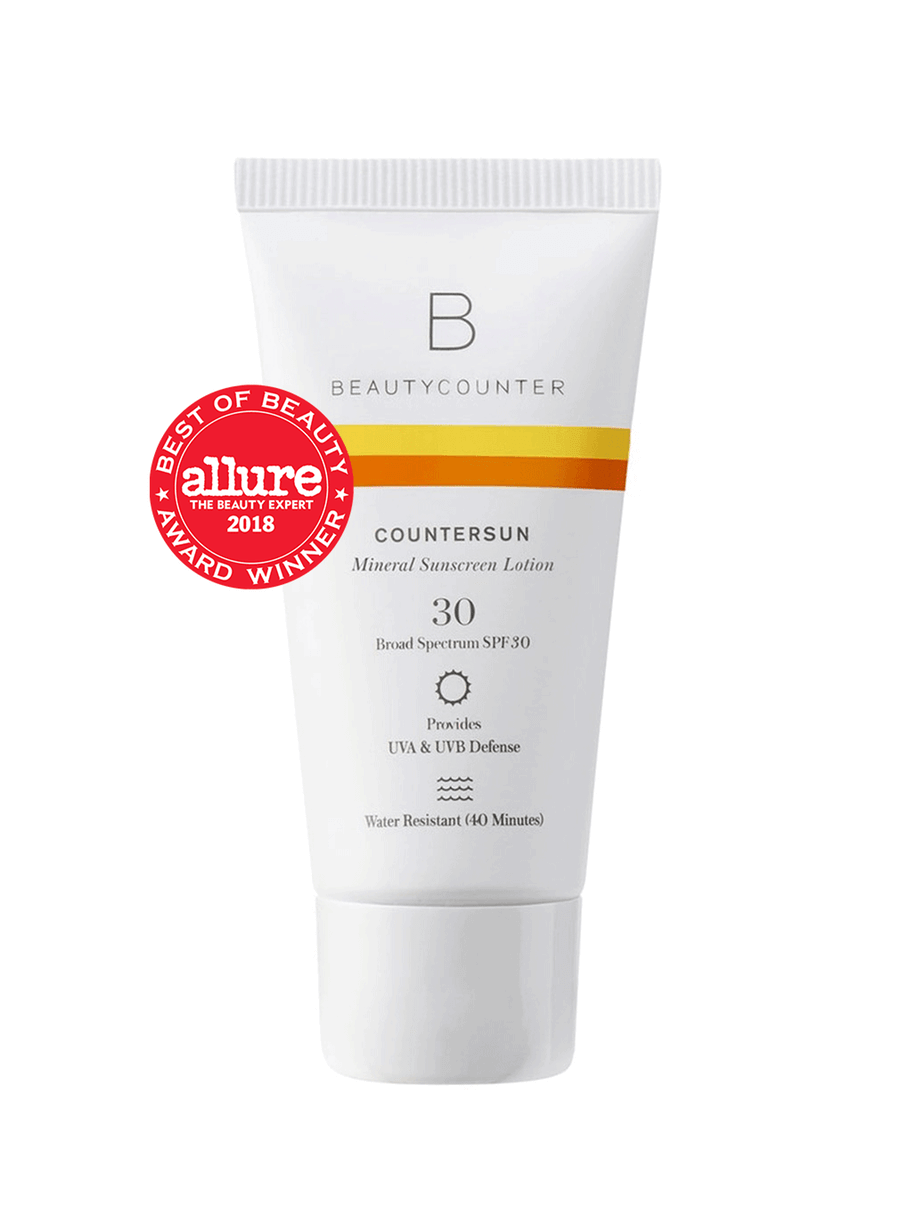 Conclusion
I still maintain that when it comes Perioral Dermatitis less is more. Though you might feel like you need to apply all the things in order for it to disappear, that's not the case. Use less of the best and forget the rest, there are also treatments that can be used, such as skin tightening HIFU which can actually help a lot on how your skin looks.
Because remember, unless you heal your gut, all the skincare and makeup in the world won't matter.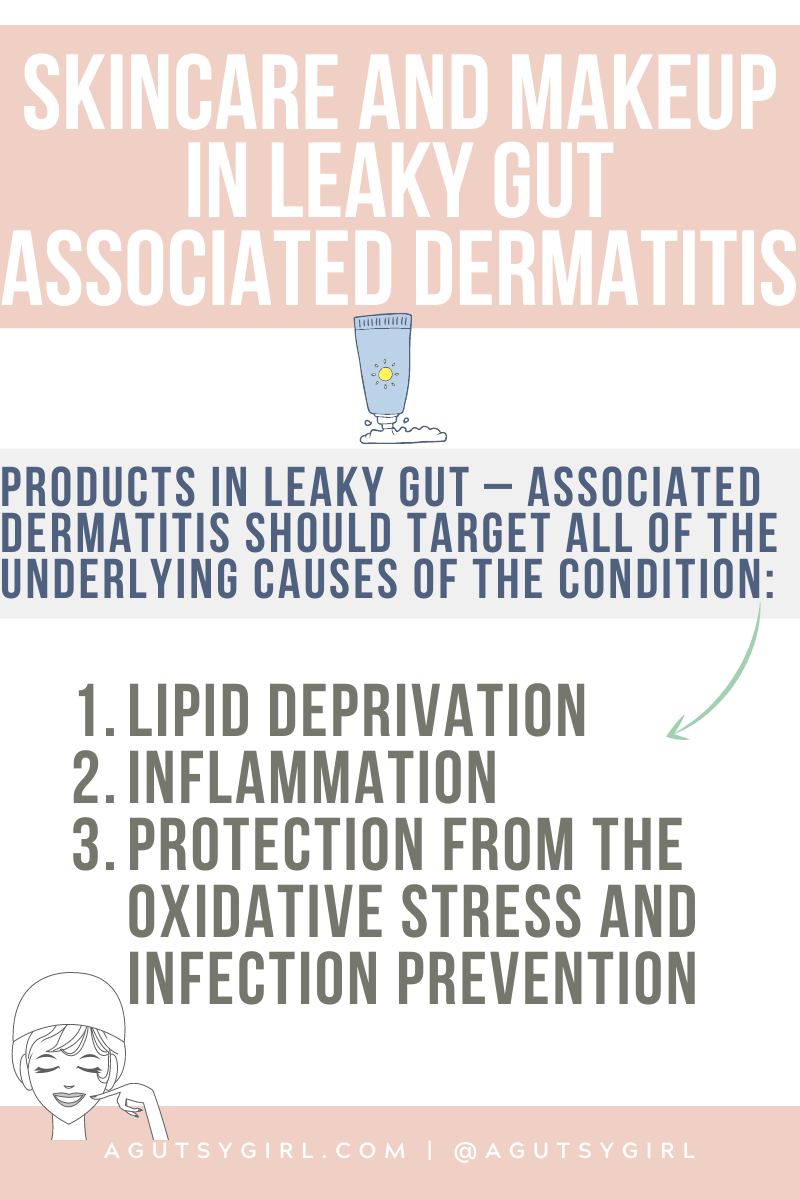 Start somewhere today. Here are three things to consider for your gut healing journey:
Want to learn even more about safer beauty and skincare? Go on my FREE 12-Day Safer Skincare Journey HERE.

Xox,
SKH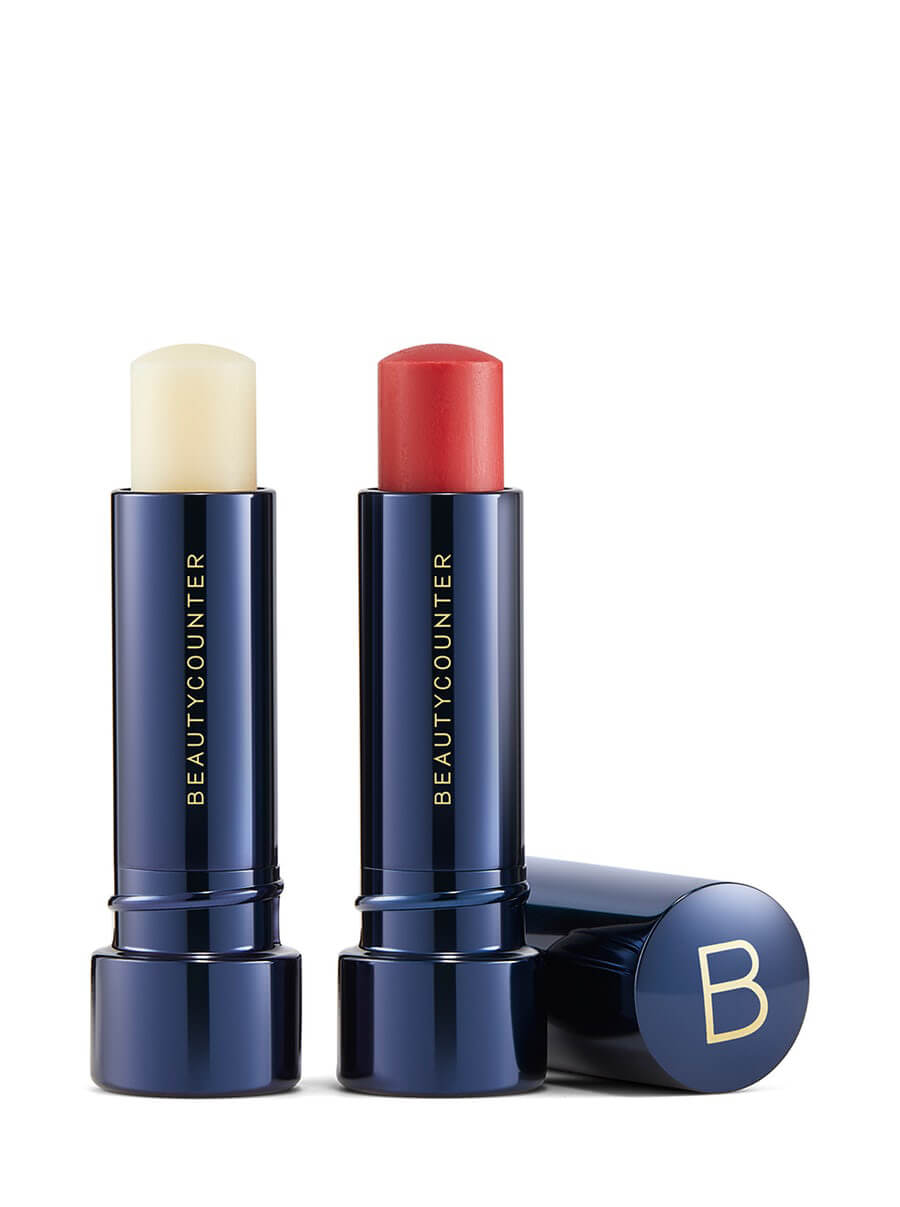 You will heal. I will help.