Do you love how thick and creamy Greek Yogurt is, but don't want/can't do dairy? Never fear…..your Greek Yogurt alternative is here!
I'm well into my actual gut healing phase, but there are still 65 days left.
This, of course, means that I am not even halfway there, and the truth is that I'm fairly confident I will need much more than 101 days.
By July 30th, I was down 7 pounds of pure bloat. I've maintained this. The progress is huge for me.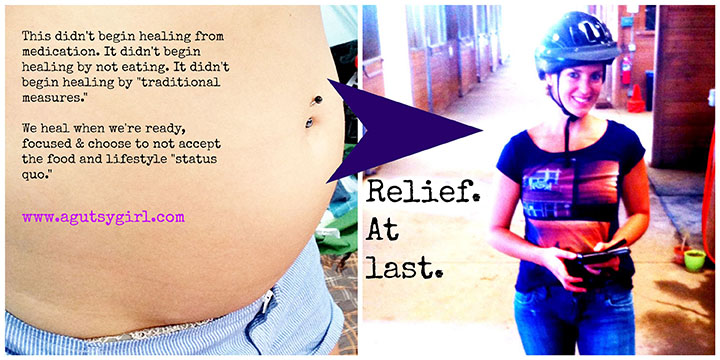 I still have my tough days, but I'm about 90% confident that those days are not about food, but about other things. Time will tell, and I will tell you.
Last week I added in more vegetables, but not traditional ones (i.e. salads, roughage, etc).
I de-skinned, de-seeded and cut into small pieces zucchini and squash. I then slow cooked them with beef. Here's how. Not only did it taste awesome, but my gut accepted it.
This week, I'm attempting to do the same, but with butternut squash. It may work, it may not, but the goal is to add things….slowly but surely.
I can't tell you how month 2 is going to play out. I can't tell you exactly what I'll do because the truth is that once I add something in, I rarely add in another thing for 48+ hours (to watch for reactions).
What I can tell you are two things:
I'm staying on a 100 billion probiotic
dessert is imminent
I've been a dessert girl my whole life. This past weekend I was craving Greek yogurt. Clearly, there is no dairy anywhere in the near future especially the nasty Greek yogurt on the market (unless of course, I am able to get/introduce raw dairy).
I became nostalgic, remembering the days when I would take Greek yogurt, add in a dabble of honey and top it with blueberries.
Surely there was a way to replicate.
And there was….the base of it just looked a little different, full-fat coconut milk.
I had a can that had been in the fridge, so I knew it would make a thick base.
I whipped it with pure, raw honey, and then simply layered it with super-ripe banana and blueberries (I didn't know if I would react to whole blueberries, so I didn't use very many of them).
Greek Yogurt Alternative
Click HERE to save this post for later.
Here is how you can make this in less than 5 minutes.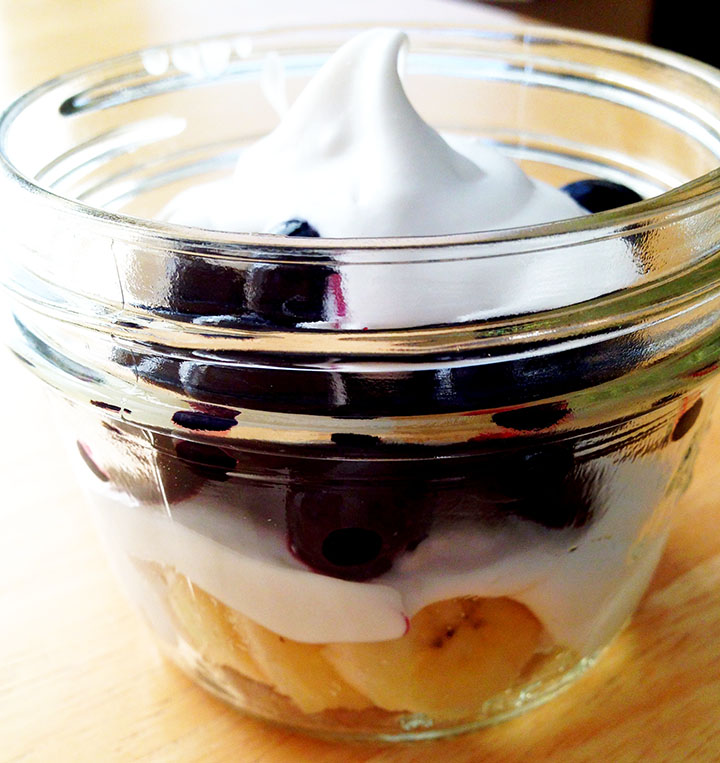 Seriously, those cute, little jars really enhance the experience.
And what I am learning these days?
It's all about the experience; happiness, emotions, faith, hope, and love.
Pause for the little things. If we don't, the big things hit us like bricks – full force.
But when we do stop for those experiences? Yes…..true healing magically begins to evolve.
Xox,
SKH
You will heal. I will help.