Never be phobic of the incredible edible egg yolk.
For years people were concerned with the incredible edible egg because of the yolk (due to the fat and cholesterol associated with it).
But within the incredible, edible egg, the egg yolk itself contains:
most of the egg's calcium
100% of the egg's Vitamin A, E, D and K
contains most of the egg's iron
has between 50% and 80% of the copper, manganese, and selenium, while the white contains between 50% and 80% of the potassium, riboflavin, and protein
contains most of the egg's zinc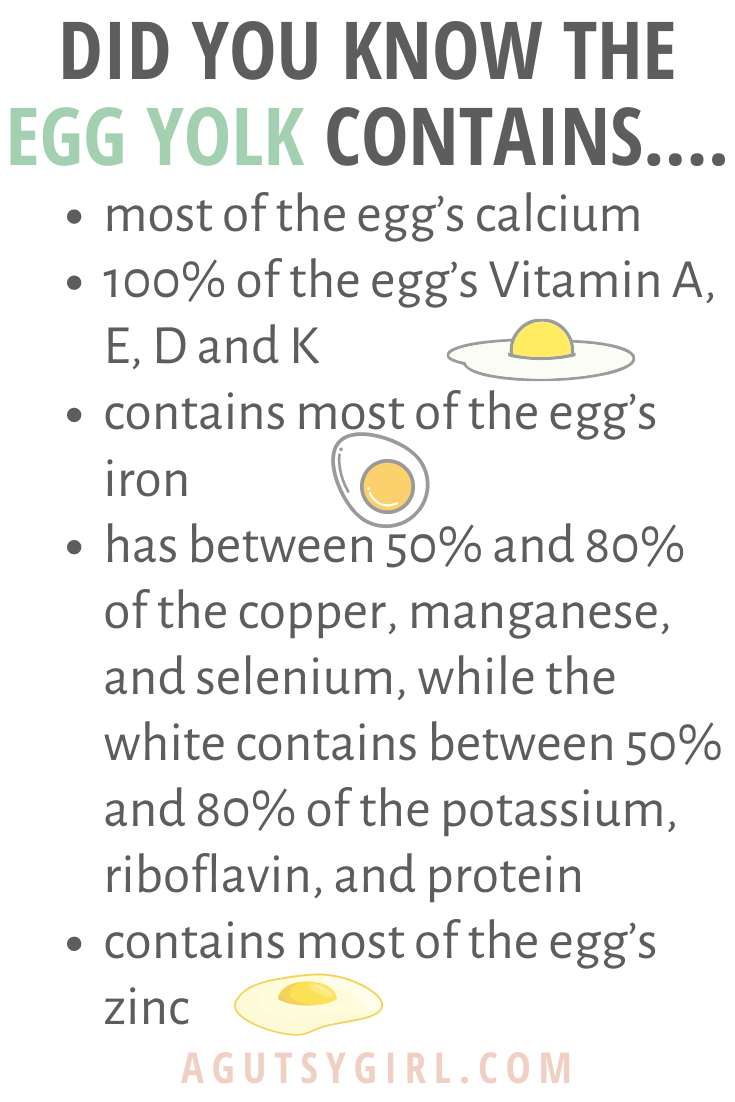 Incredible Edible Egg Yolk
Click HERE to save this information for later.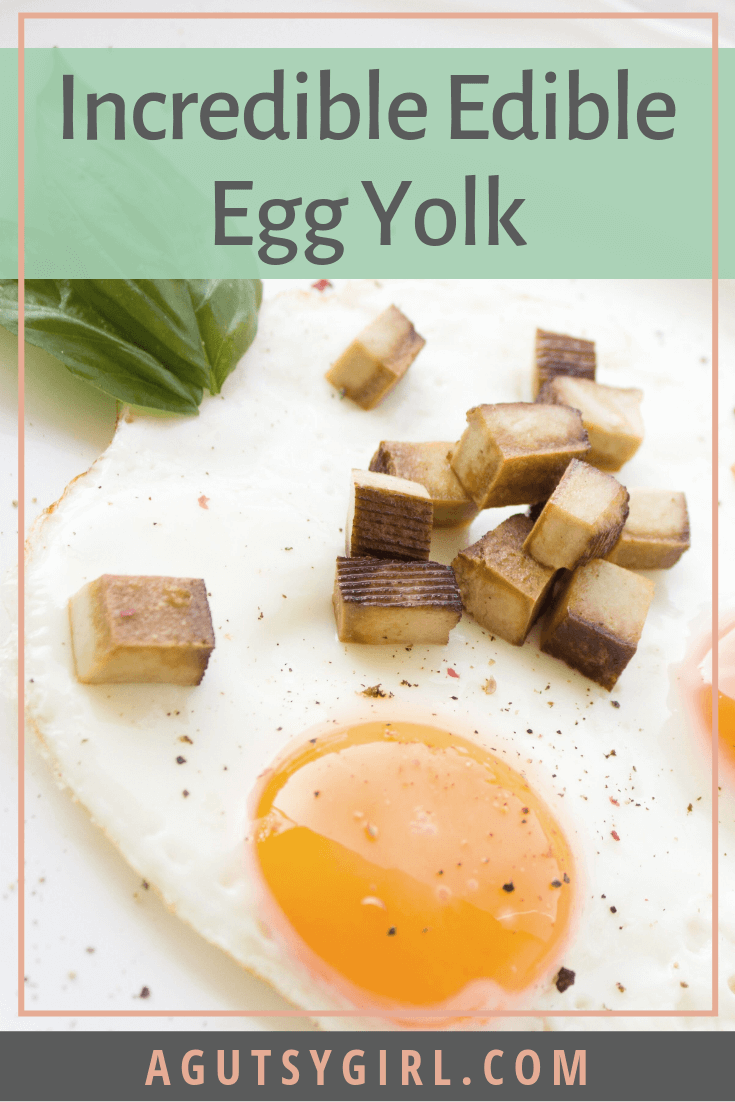 In a beautiful way, it's totally nature's vitamin for us.
Many people are intolerant to egg whites, but here's something many people don't know about egg intolerance/allergy: Most people are only intolerant/allergic to the egg white if they have an intolerance at all.
The majority of people who suffer from egg intolerance are intolerant only to the egg white.

Being intolerant to egg yolk (foetus), while possible, is much more uncommon.
What happens, though, is that over time when the egg white and yolk are eaten together, our bodies tend to develop a mild intolerance to the yolk as well.
When I first started this journey, I did food intolerance testing. On a scale of 1-5, I tested at a 4 for the egg white, but only a 2 for the egg yolk.
I am not against egg whites. I absolutely love them. And back in the day, I used to eat them by the dozens. However, during that time, I was also likely on one of my ugly diets where I fell victim to the, "don't eat the yolk – too many fat and calories" theory.
Once I realized my body could not tolerate the egg white, but would likely be able to tolerate the egg yolk after some time of separation, I grew to adore the egg yolk.
I recently created a wonderful, gluten-free meal using an egg yolk after listening to a lecture from school.
The lecture included a discussion around the lack of Vitamin A & D in our diets and the repercussions of such. I remembered that my beloved egg yolk was a great source and immediately came up with my recipe.
Let's just call it 'nothing to yolk about'….because that's funny and true.
Nothing to Yolk About Recipe
Click HERE to save this idea for later.

Incredible Edible Egg Yolk
Prep time:
Cook time:
Total time:
Ingredients
½ c. ground turkey
1 egg yolk
¼ c. gluten-free oats + ½ c. h20
veggies galore
olive oil
turmeric
cayenne
sea salt
Instructions
Soak your oats in the water for at least 30 minutes. (If you have digestive issues like I do, you will want to soak them even longer. I soak my oats in a little apple cider vinegar overnight typically.)
Make up your ground turkey.
Cut up your veggies (or if you are on-the-go, use frozen veggies) and saute them to your liking.
Throw the turkey, veggies, and oats in a pan on the stove and saute with olive oil, turmeric, cayenne and sea salt.
Once the meal is almost cooked to your liking, add the egg yolk in. (I usually eat my egg yolks nearly raw. But make sure you pay attention to the safety around it if you want to make them raw.)
Yes, it is the incredible edible yolk.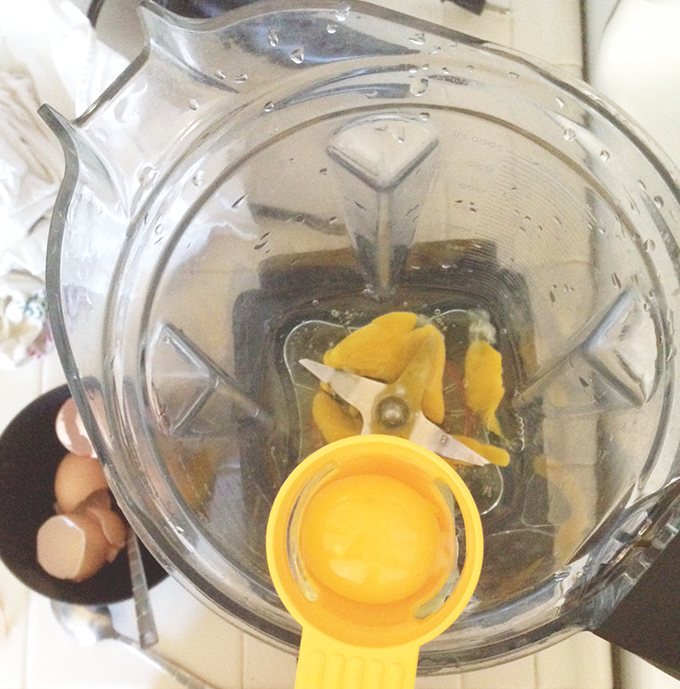 So what are your thoughts on egg yolks? Do you eat them? Have you ever considered that you might only be reacting to the egg white and not the yolk?
If you liked this post, you might also enjoy:

Xox,
SKH
You will heal. I will help.