In case my daily routine interests you, today is the episode for you!
Subscribe Today:
Apple Podcasts | Google Podcasts | Spotify | iHeart Radio | RSS
---
Episode 85: Show notes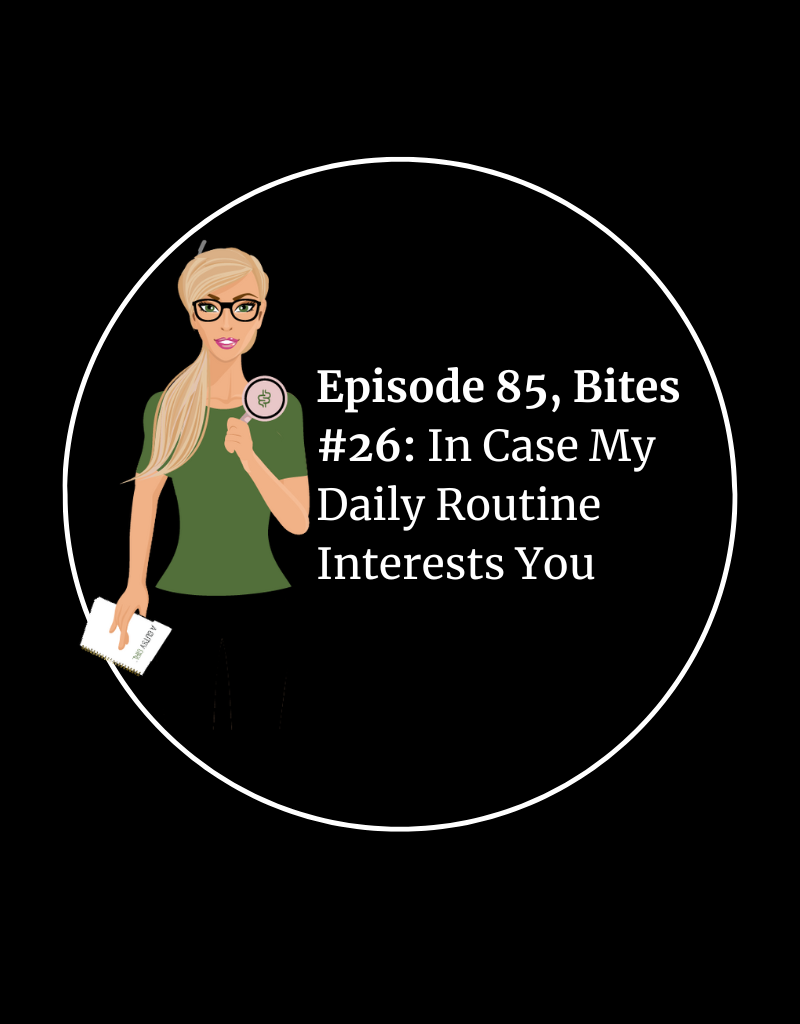 In today's episode, I'm taking you through my daily routine; what do the days look like Monday – Wednesday and then Thursday – Saturday.
Supplements? Diet? Lifestyle?
In Case My Daily Routine Interests You (Episode 85, Bites #26)
Click HERE to save this episode for later.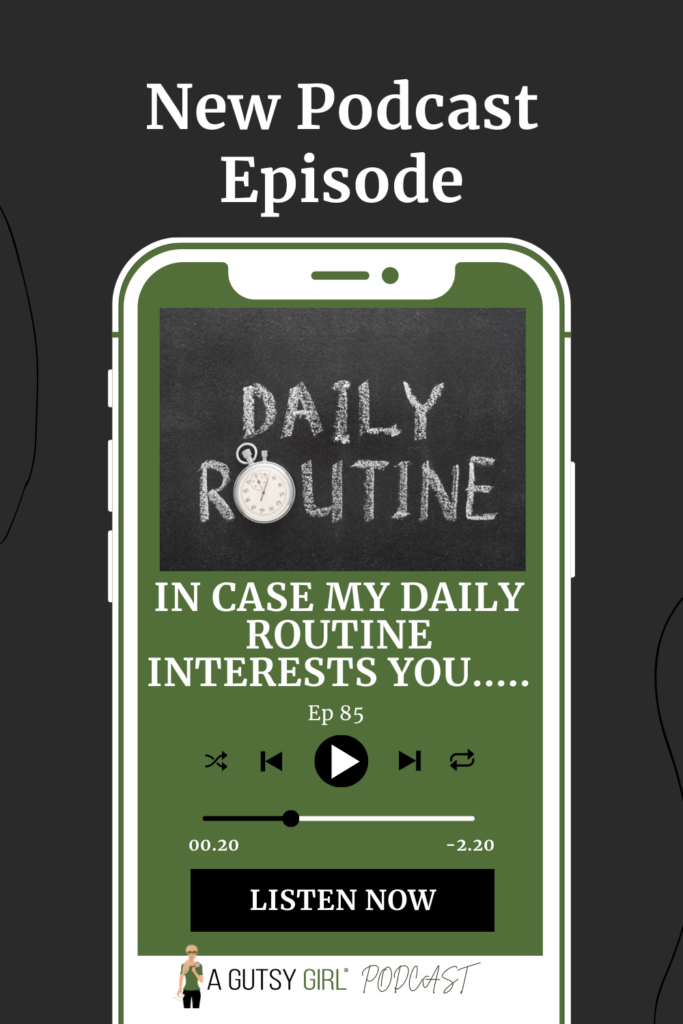 Resources
Don't Miss These Thoughts
What my days looks like; Monday – Wednesday and Thursday – Saturday
Things I eat, supplements I take, medications I take, lifestyle activities I partake in
Something I do not do
A little TMI, but real talk 🙂
More from A Gutsy Girl
Want to learn even more about the gut and ways to heal it?
Learn all the secrets via my signature book, A Gutsy Girl's Bible: a 21-day approach to healing the gut. Grab your copy on Amazon HERE.
WRAP UP
Time to wrap this up. As always, a huge goal for this show is to connect with even more people. Feel free to send an email to our team at podcast@agutsygirl.com. We want to hear questions, comments, show ideas, etc.
Did you enjoy this episode? Please drop a comment below or leave a review on Apple Podcasts.
If you liked this post, you might also enjoy:
Xox,
SKH
You will heal. I will help.