I went on a Mayacamas Ranch Retreat, and it was powerful beyond measure.
Instead of writing a long, drawn-out post on the minute-by-minute, I think the best way to lay out these several days is via list, a brain dump of sorts. You'll get a great feeling for all that happened, and my hope is that you are inspired to explore a retreat like this of your own and/or steal some of the things I learned.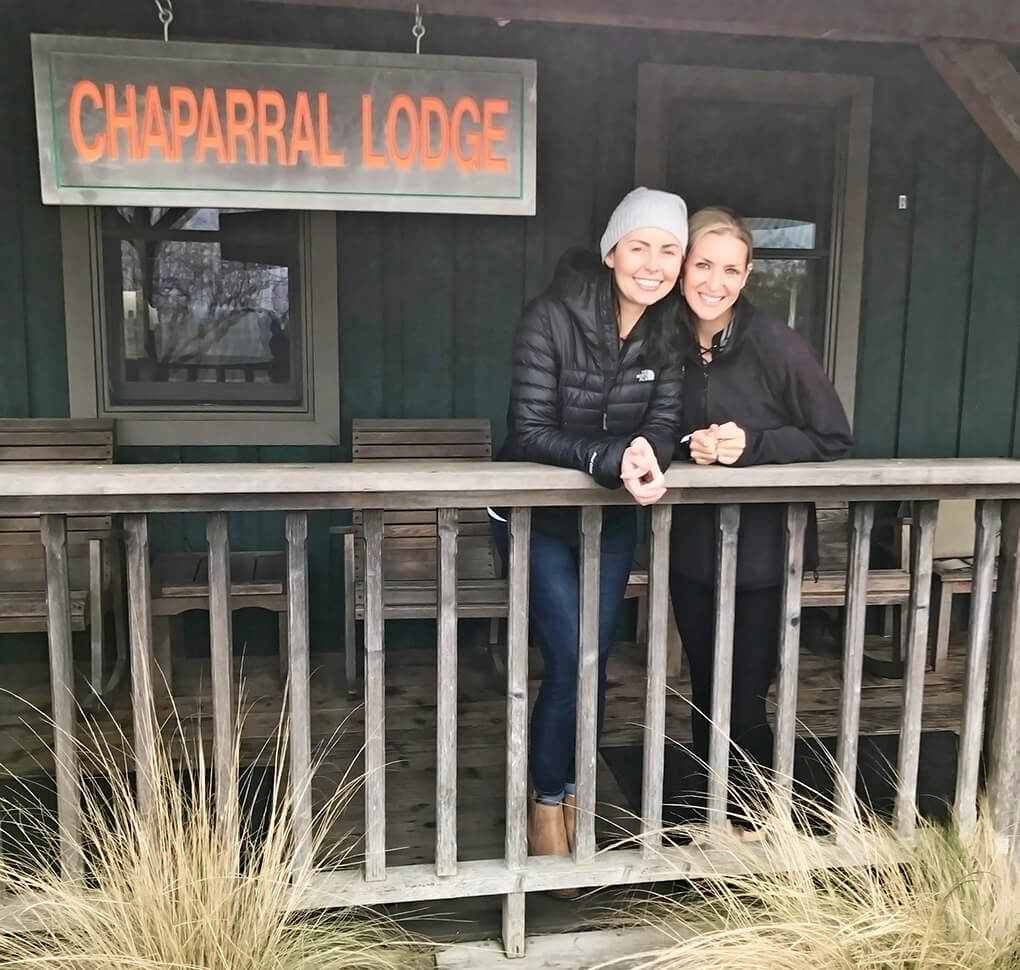 18 Things from the Mayacamas Ranch Retreat
Click HERE to save this post for later inspiration.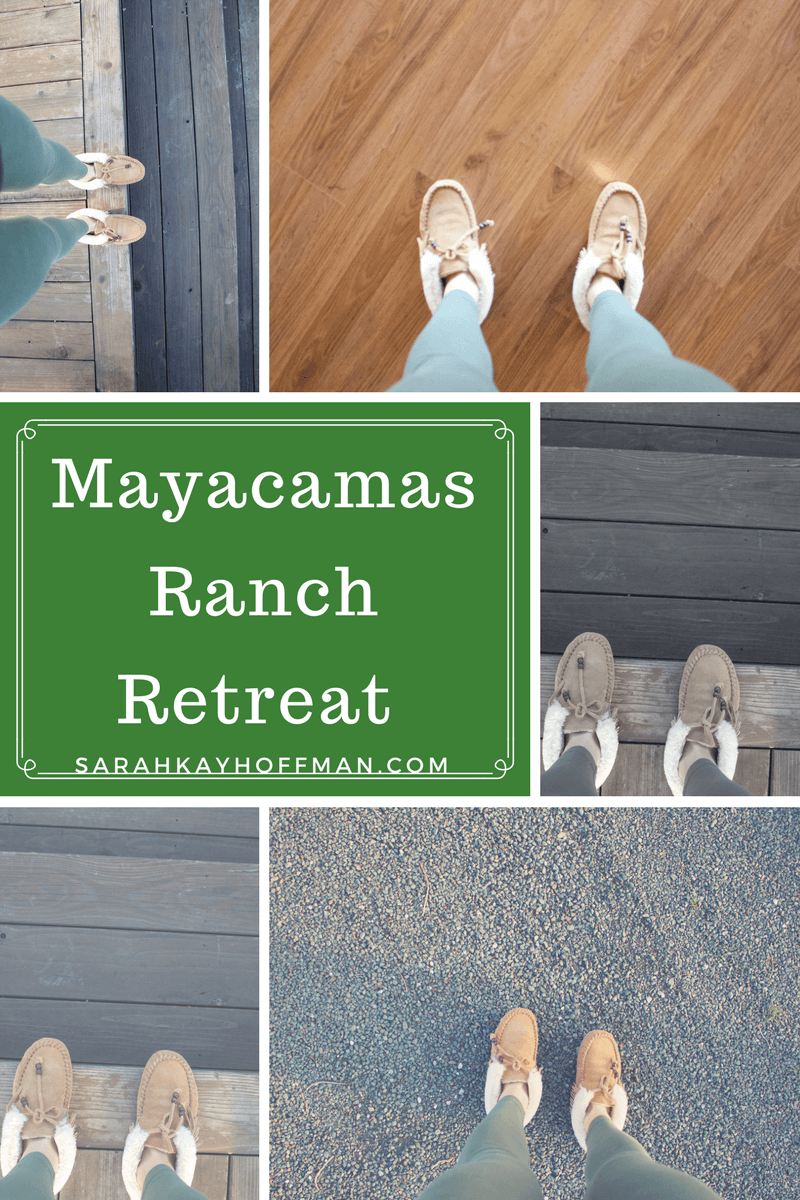 You must go. I went on this retreat through The Healing Farm. Mayacamas Ranch is not a place you can just go stay whenever. It's a place where groups go to retreat. That said, if and when The Healing Farm goes back to retreat there, I will go in a heartbeat. You should consider it, too. (I would think if you got on her newsletter, you will know immediately once a retreat opens up.)
Small things. I had huge revelations, but also some small things. And yet, somehow I feel like the small things always turn into the big things. For me, every single day, I focused on drinking a lot of water, hot water with straight lemon, and organic, decaf tea. Being hydrated in that way felt so amazing. I will carry this with me.
Food. The food was 100% Paleo, and I ate, and ate, and ate. It was absolutely incredible. We had 3 meals per day, and not once did a meal disappoint. Breakfast typically consisted of eggs, sausage, greens, bacon, and fruit. Lunch was always a huge salad bar of sorts, and dinner varied, but we had things like soup, salmon, lamb, pureed cauliflower, and (gasp) yes, even dessert! I rarely travel and feel confident about the food that will be readily available. Not once did I have to worry, and at all times there was a huge amount of nutrient dense options. Priceless.
Silverado Trail. If you've never been to the Napa Valley, it's a place I would absolutely recommend visiting. On Saturday night, I got 10 hours of sleep, so on Sunday morning after a ginormous Paleo breakfast, I drove myself into "town," aka Calistoga, California, and ran 10 miles. I ran about 4 of those miles around the town, and then I got on the Silverado Trail and ran, and ran, and ran. The views were incredible, and 10 miles seemed so easy. (I mean, well, kind of.) I found several new places along the trail that I want to return to with Ryan, including a new winery.
Dr. Amy Nett. I have told you at least 100 times now that my doctor is at The California Center for Functional Medicine (YES, the place where Chris Kresser is.). His name is Dr. Sunjya Schweig, and he is brilliant. He was the very first (gut) doctor to ever listen to me, perform the right tests, and diagnose me with what I had been waiting on for years. And then this weekend, at the retreat, I met and heard Dr. Amy Nett speak. She opened my eyes to all the things hormones, Thyroid, and adrenals related. Because I am already a patient at the highly-sought-after center, I was already able to submit a request through the center's portal to potentially work with both Dr. Schweig and Dr. Nett. I can't even begin to describe how fortunate I feel, and how I am confident I'm going to heal even more.
Digital Detox. I basically was offline for the entire time, and after reading this post yesterday, I realized doing a detox like this should be required for everyone.. We were not allowed to have electronics out during any event, and so, unless I was taking a quick picture or in my room, I was never by my phone or on my computer. I would mostly just send a quick text to Ryan at night, but that was it. And guess what? No one died, no one desperately needed me for anything, and life went on. I missed zero without the digital.
Self-care is so important. Did it cost a little extra money to go on this retreat? Of course! But the money I spent for it was 1,000% worth it. Disconnecting from everything, even people we are generally with 24/7 is okay (no matter what the perfect moms try to tell you). Doing things for yourself is not selfish. Spending money for self-care is worth every last penny. I will do it again, and again, and again.
Megan. I went with my amazing friend, Megan, who also used to be a co-worker. And what I realized about doing this with her is that if you should ever choose to do a retreat like this with someone else, it must be with someone who is low-maintenance. Megan is that to a "T." We balance each other out perfectly, and to be quite honest….if I don't go with Megan in the future, I don't think I'd go with anyone else. We talked about everything and anything, laughed, explored, and even enjoyed silence together. My friendship with her hit new levels, and at a time in my life when I question "friendships," it was really (really) what I needed.
People. Megan and I met so many wonderful women. I connected on a deeper level with several of them, and Megan and I really hit it off with the "business school friends" (4 friends that went on the retreat together who had all gone to business school together back in the day). They were a wealth of wisdom, spunk, and carried themselves in ways I hope to several years down the line. I also met other women with similar stories of SIBO, autoimmune, and other physical + emotional struggles. And it really rocked to be at a place that was safe and "me, too."
Sleep. I slept a lot, as in 9+ hours every single night. It was incredible, and my overall being felt like someone I rarely know. Sleep correlates with more than just sleep for gut healing. Sleep is critical for total healing.
Just write and read. I wrote, and wrote, and wrote then read, and read, and read. There were future blog posts written, current feelings explored, and lists of various things galore (because I like lists, clearly). I read bits and pieces of my Photography book, the book club book, The Paleo Cure, magazines, and the Bible (I'm starting to dive into and fully read "Isaiah.") Reading and writing is super therapeutic.
Yoga. Oh, dear yoga. I resist yoga so much, and I can't put my finger on why. But one morning, after a nice, long walk, I did a 1.25-hour yoga session. And I actually really enjoyed it. The act of yoga is super zen and wonderful, but for me, mentally, getting there is my battle. I no longer force it, but I do embrace it every chance I get.
Manifestation Board. Remember that "Vision Board" I mentioned for 2017 personal goals? Well, it's done! I spent about 3 hours on Sunday afternoon creating mine. I am looking at it currently because it's sitting on my work desk. It makes me so happy. I want to inspire you to create your own as well, so I took pictures of the process, and I have a blog post in the works coming soon.
Walk. I love high-intensity workouts. That's obviously no secret, but the real secret to a long, healthy life is the simple form of walking. Megan and I took a few walks, in nature, and every single time we got done, the trajectory of our days changed. There is something about walking with a good friend in nature that will get you every time. I still aim to walk 10,000 steps a day, and I believe this to be a key to happiness and healing.
Obsessed with learning all things estrogen, progesterone, hormones, Thyroid, and HPA dysfunction. Because it was a women's hormonal retreat, Dr. Amy Nett did two talks around these things. I have spent years focusing on learning everything I can about the gut and healing it, but until about a year ago, I haven't been overly interested in the female issues.But then I started learning about how female issues usually go hand-in-hand with gut issues, and my interest was sparked. This past weekend took it to a new level for me.
Even more obsessed with the gut. When a woman asked about Probiotics, Dr. Amy briefly touched on the gut. She discussed the difference between probiotics and prebiotics, and as she went over the basics of gut healing, I felt my heart beating faster. I was so excited because every last thing she said I knew, and this leads to….
It's never too late. I met many women who spent their 20's and 30's in very successful careers, but then found a reinvention of themselves in their 40's and above. So many of them went back to school to pursue the one thing that filled them with passion and happiness. And for many, it was a form of nutrition school. Today, they have dual careers and/or have completely broken off to what made them most excited, that second career. And this leads to….
I have a huge desire to go back to school. It finally truly sank in while at the retreat. I have been toying with the idea for years now, but I had not yet drilled down to understand what it was I wanted to study, and then what it was I would do with what I studied. I have a Bachelor's Degree from the University of Minnesota in the Twin Cities. My major was Marketing, Mass Communications, and English. I have been in traditional and digital Marketing and Communications positions for the past 8-ish years, and prior to that general Marketing and Sales positions. Several years ago I went back to school to get a basic understanding of Nutritional Therapy through the Institute for Integrative Nutrition. I enjoyed the program, and I think it's a great start, but it's basic, and for me, I'm looking for even more. My heart is in a place where I want to become (or at least have the knowledge and title of) a full-on Functional Nutritionist who will ultimately specialize in women with IBS and IBD. And what do I want to do with it? It's kind of four-fold: a) Added credibility for my e-books and the main book I will write, Gravel Roads, b) continue advancing my online practice, c) potentially open up an office along with a Functional Doctor in a small town where "this" sort of thing is still so new, and d) use it to advance my Content Marketing career within the natural food industry (Marketing meets facts, information, and knowledge). The revelation is sort of the beginning for all my roads meeting, and I feel more excited and inspired than ever!
Dr. Amy Nett ended one of her presentations with the following quote, and to wrap up my final Mayacamas Ranch Retreat inspiration, I really wanted to share it with you.
Finish each day and be done with it. You have done what you could. Some blunders and absurdities have crept in; forget them as soon as you can. Tomorrow is a new day. You shall begin it serenely and with too high a spirit to be encumbered with your old nonsense. – Emerson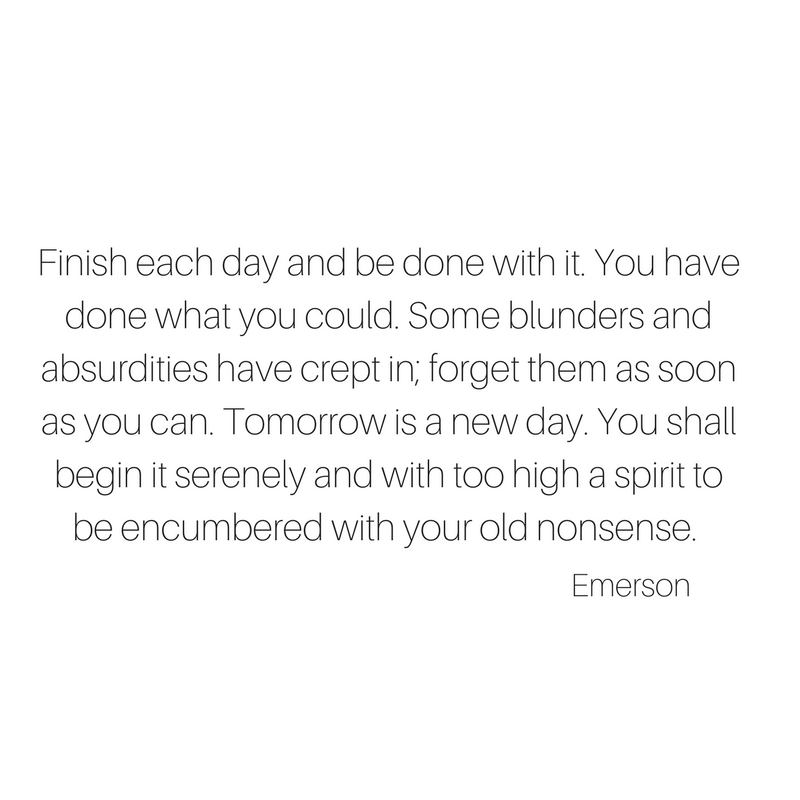 p.s. I am fully aware that I would never be doing something like this without the help, love, and support from Ryan. He was a rockstar at home all weekend with the 3 babies, and I am grateful beyond measure for everything he does to support my healing, passions, and journey. It's unparalleled. Truly.
Xox,
SKH
You will heal. I will help.