Today I want to share with you how to get your baby to drink bone broth.
Everyone always says to me, "I can't believe you get your baby to drink bone broth straight from the bottle. How?"
Bone Broth has become all the rage. In fact, chances are you've seen this article, "Why New Yorkers will be sipping bone broth (in coffee cups) this winter" recently.
Bone Broth is important (5 Reasons Bone Broth is a Superfood). It's really important, and it has been a critical addition to my diet since 2009. <<– yes, you read that correctly. I have been a Bone Broth advocate for almost 7 years.
Things I've Written About Bone Broth (2009-2014)
It's true. I am serious about my bone broth. I can make it (and eat it) in my sleep. Both take talent. I've acquired quite the talent.
Naturally, then, I made bone broth a staple for Samarah early on. She has reflux and other tummy issues, but even if she didn't, I would still have chosen this for her.
People always ask,
How do you get your baby to drink bone broth?
I want to give it to you straight, step-by-step, how it works.
How to Get Your Baby to Drink Bone Broth
Click HERE to save this post for later.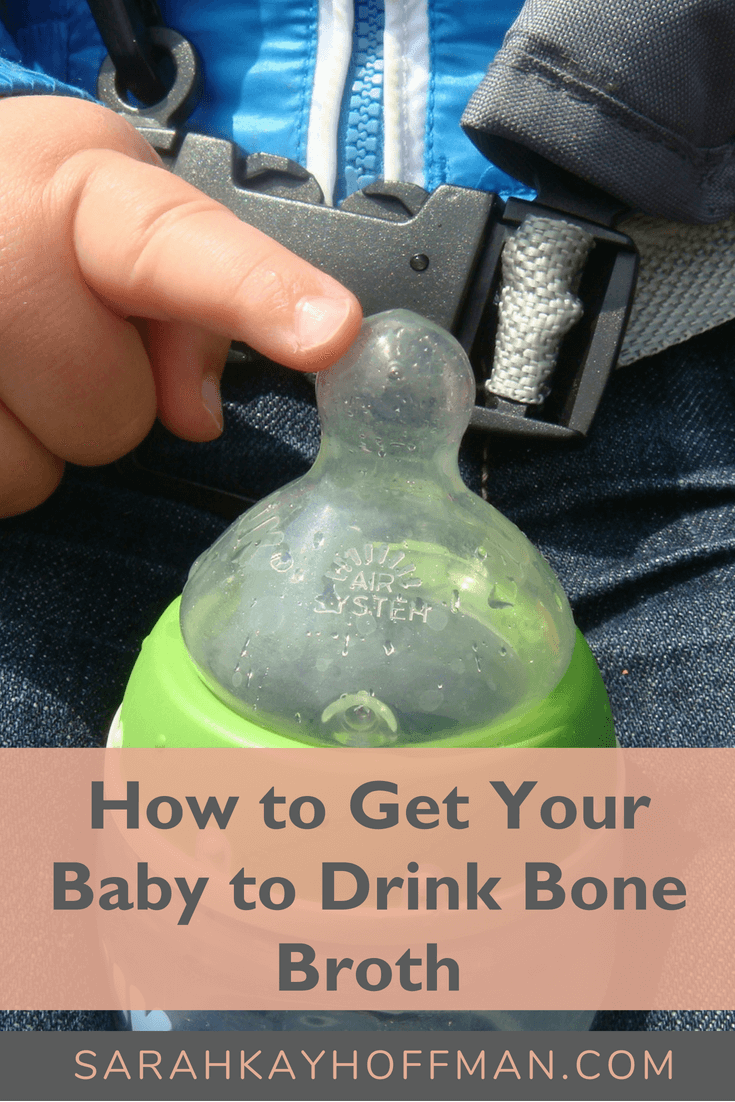 Step 1:
Make bone broth. (Yes, click that link and you can get my e-book for free!)
Step 2:
Place bone broth in baby's bottle (or in a bowl).
Step 3:
Give to baby to drink (or spoon feed).
I wish this process were a lot more complicated.
But it's not.
Give it a try.
Baby even travels to airports with broth in hand 🙂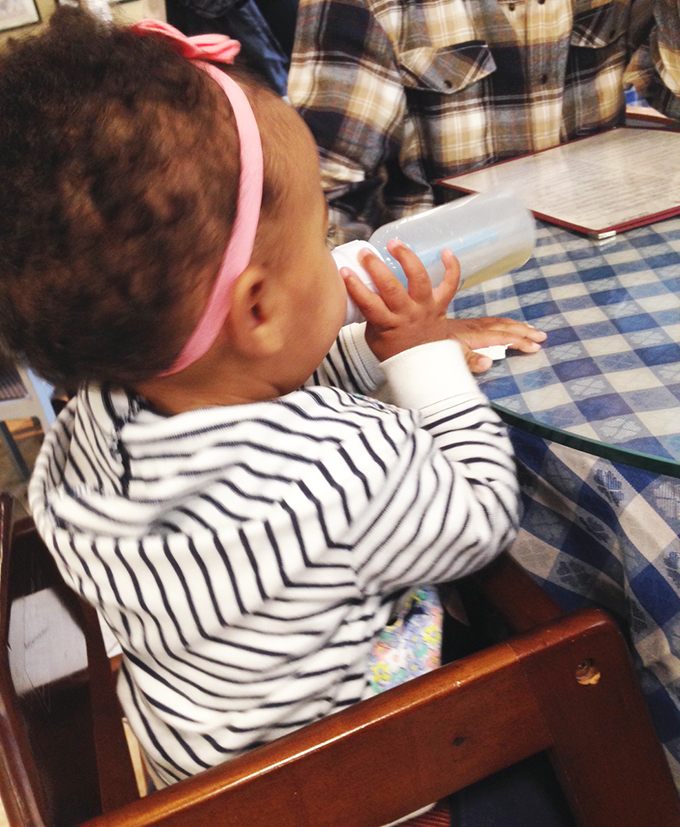 If you like the information on raising natural-ish children, check out this Pinterest board.
Updated in 2018 to add: In case you didn't know, we now have three children. They are 2, 3, and 5. All of them had bone broth as babies, and all of them loved it. Today, they still love it. The only difference is that they no longer drink it out of a bottle. They will drink it from their sippy cups sometimes, but usually they love it when I turn it into a soup. One of our favorite meals is broth, riced cauliflower (or rice), and a meat of sorts.
If you liked this post, you might also enjoy, "How to Get Your Child to Eat Well."
Xox,
SKH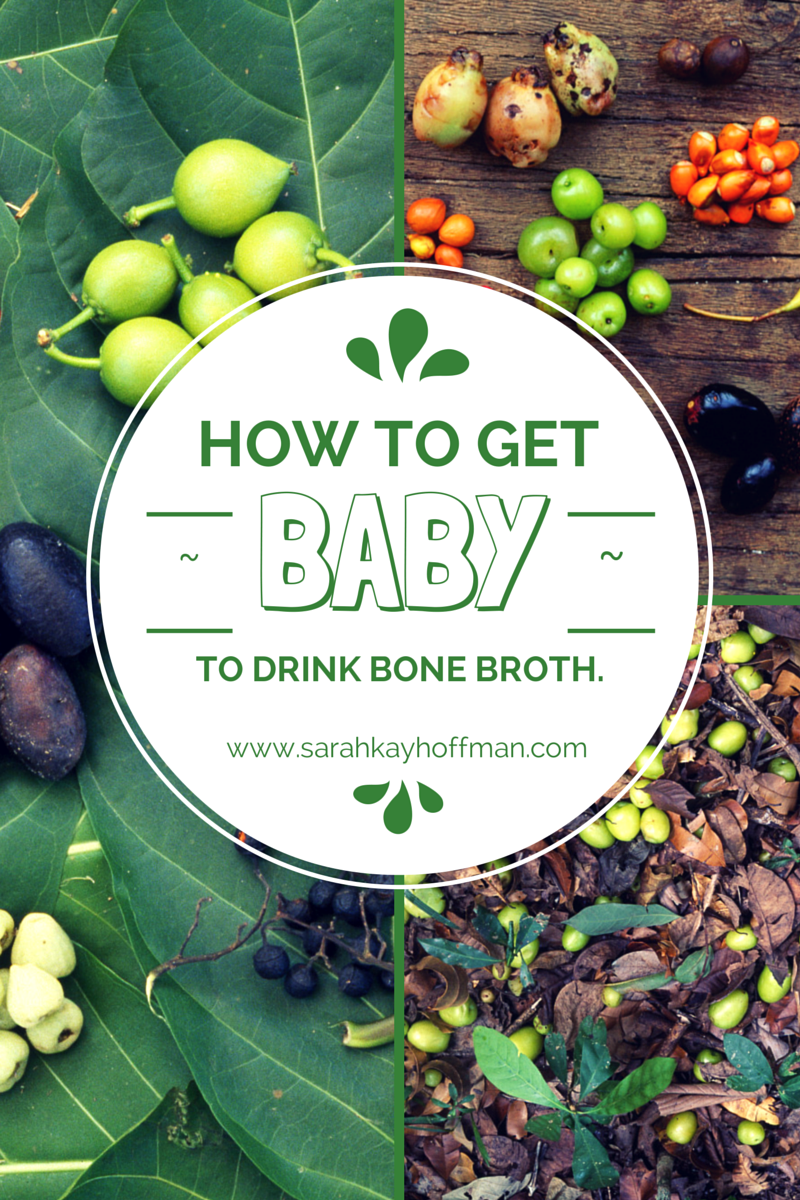 You will heal. I will help.