Today's Gutsy story features a woman gut healing with the GAPS diet.
Meet Gina
When I first met Sarah through a mutual Facebook group, her website quickly caught my eye. What can I say? I'm a gut girl – anything with the word "gut" and I'm all over it 🙂
I knew at one point I should contribute my story to my fellow gutsy girl's success stories.
Most all of us with IBS or IBD, have been told that the only "solution" to our gut problems was a prescription, or several of them.
And that's exactly how half of my story went (the bad half) before I got gutsy.
Ulcerative Colitis Diagnosis
I was given the Ulcerative Colitis diagnosis when I was 19 years old.
After months of cramping and trying to cover it up with Tylenol tablets, I flared with bloody diarrhea and severe cramping.
For weeks, I slept all day on a mattress on the basement floor, within steps from the bathroom. The "solution" according to the doctor was Prednisone.
Not knowing any different (we readily trust doctors, right?), my parents and I accepted it and proceeded with the "treatment".
Throughout the years, I yo-yoed on and off Prednisone and eventually Asacol and Colazal to further "manage my disease".
I say "solution," "treatment" and "manage my disease" in this manner because those words come from those who solely have pharmaceutical drugs in their toolbox.
True HEALING is RARELY in their toolbox.
What Happened Next
At age 26, I flared horribly. I ended up in the ER and was flooded with IV Prednisone and then Remicade (an intravenous antibody infusion), along with 6MP was suggested.
Again, not knowing any different, I agreed to the treatment.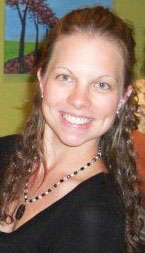 My symptoms ceased – completely. I eventually weaned off Prednisone.
I went about life "normally". The only reminder of my poor gut-health was the 3-hour long exhausting infusions every 8 weeks.
After 4 ½ years of this, I started feeling un-easy about my treatment. I felt it in my gut, a wrenching/twisting type feeling (I told you I was a gut girl!).
Remicade thoughts and my actions of sweeping my symptoms under the rug began to haunt me.
Gut Healing with the GAPS Diet
Click HERE to save this post for later.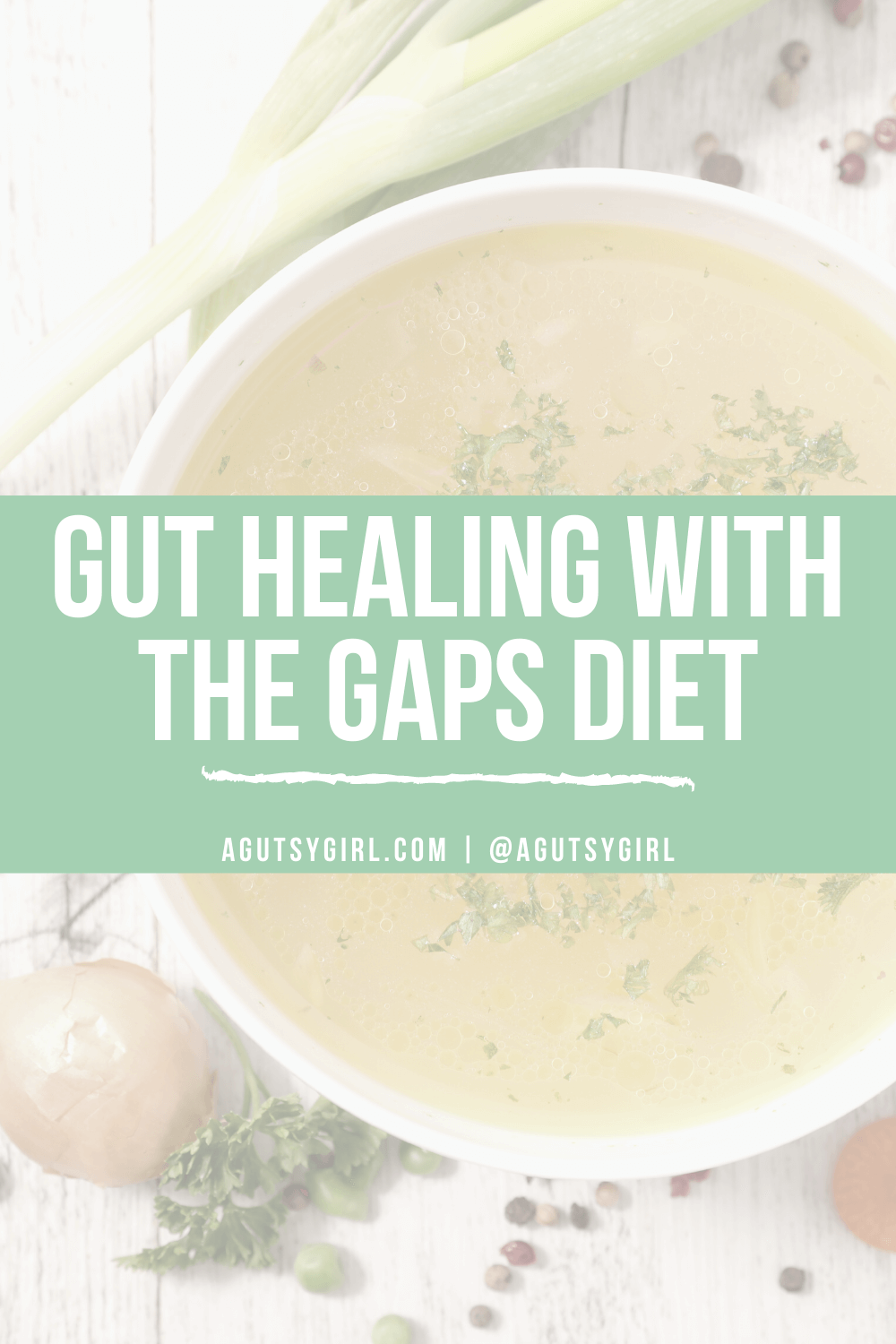 This is when the bad part of my story ends and the good start begins.
And this is when I got gutsy.
I found a doctor to support my desire to heal instead of "manage my disease" (my Gastroenterologist at the time couldn't fathom why I wanted to get off Remicade).
And I also discovered GAPS, a gut healing nutritional program.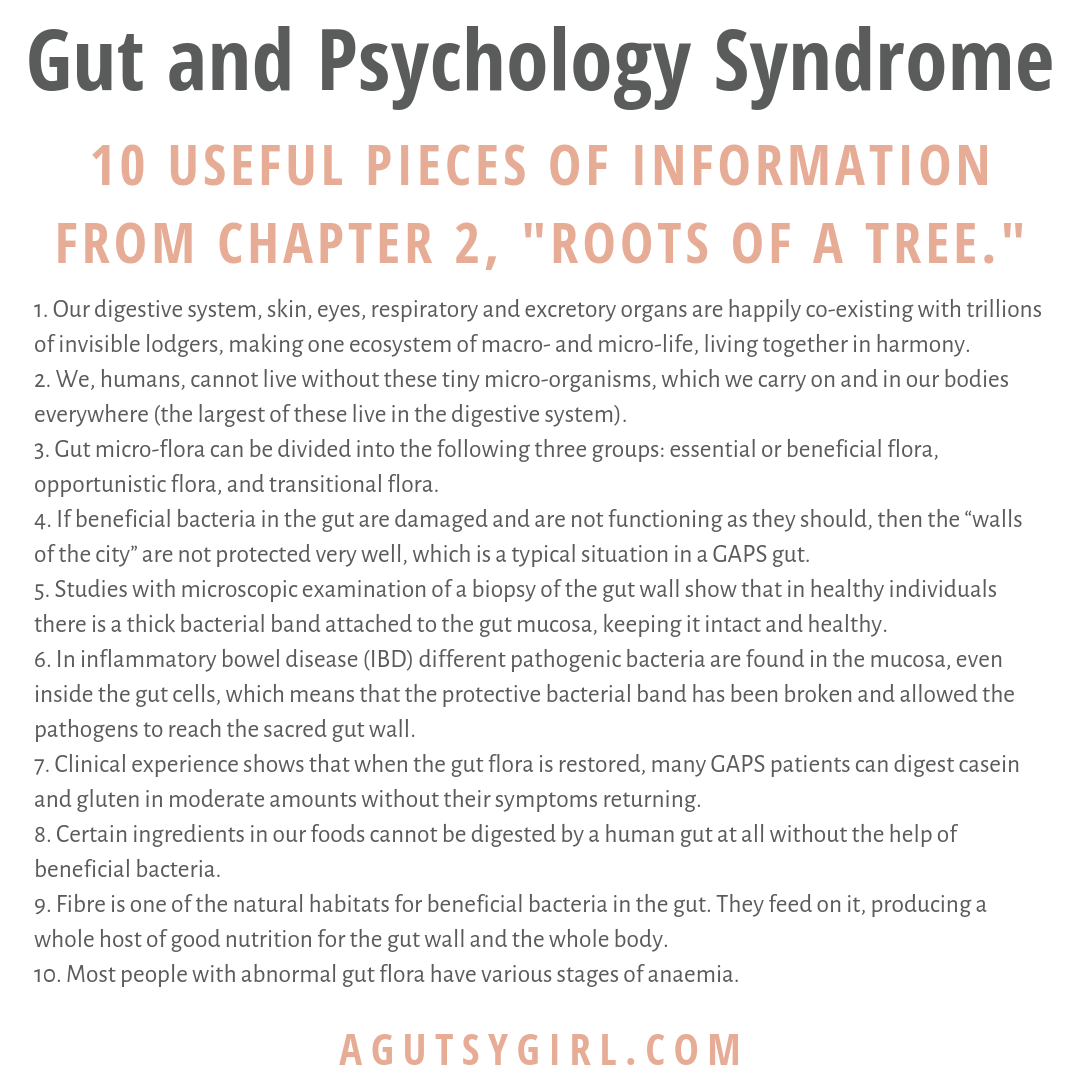 I started on my journey
With the GAPS Diet, I would support my body with real, traditional foods which prepared my body to fight when I stopped medications.
But yet, I was so scared – scared to flare, bleed, and double over in gut pain again.
I was also told that once I stopped Remicade my body would develop immunity to it so it wouldn't work again.
But I knew that pharmaceuticals weren't a part of true HEALING from disease.
Getting gutsy is part of true healing.
Yes, it's tough, it's unpredictable and it's scary.
But, what I can say is that it's a great feeling knowing that you are healing without pharmaceutical drugs that solely hide the symptoms and don't heal.
I encourage you, when you start to feel a little gutsy to look deeper, go for it and don't unravel!
If you liked this post, you might also enjoy:

Xox,
SKH
You will heal. I will help.