Today I want to teach you how to make gluten free mashed cauliflower potatoes.
Do you have a favorite fall vegetable? Since I've become a seasonal eater, listening to my body and the natural foods it craves, dipping into fall makes me super excited. I have finally come off the crazy-obsessed watermelon phase (which was clearly logical during summer, by the way)!
But now it's fall. The cooler, crisper air is here and there are new foods that I can gluten free cook and bake with, and then share with all of you.
I have been on a vegetable kick lately and thought about all the fall vegetables I could experiment with. Today I want to show you a simple way for how to make gluten free mashed cauliflower potatoes.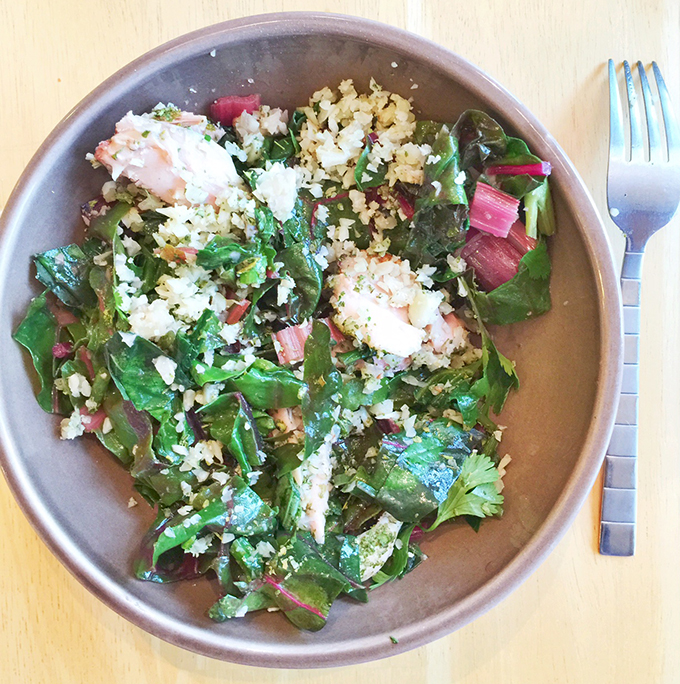 But first….fall vegetables in general. What are "in season," and what exactly are they? Here are my top 12 (vegetable) foods for fall:
Brussel sprouts
broccoli
cauliflower
cabbage
onions
pumpkin
spinach
zucchini
beets
celery
squash
sweet potatoes
Learn more about vegetables while gut healing: Can I Eat These Top 12 Fall Vegetables? + The Truth About Greens and Gut Healing.
All of these foods, in their original state, are gluten free, but there are many things to do with them, while still keeping them gluten free.
Take for instance the gluten-free fall spaghetti with spaghetti squash or even a spider web spaghetti squash 🙂
I don't hate on potatoes – not white ones, sweet ones or red ones. There is nothing wrong with them, and yes, they are gluten free in their natural state. But I've always wanted to try making my own mashed potatoes using cauliflower instead of a traditional potato. So I threw some things together that I thought would make them delicious, and sure enough, they were. I hope you enjoy them as much as Ryan and I did. (ps. In case any of you are wondering HOW Ryan survives with me cooking gluten free all the time….he does JUST fine. Secretly I think he adores my cooking and baking, too.)
How to Make Gluten Free Mashed Cauliflower Potatoes
Click HERE to save this for later.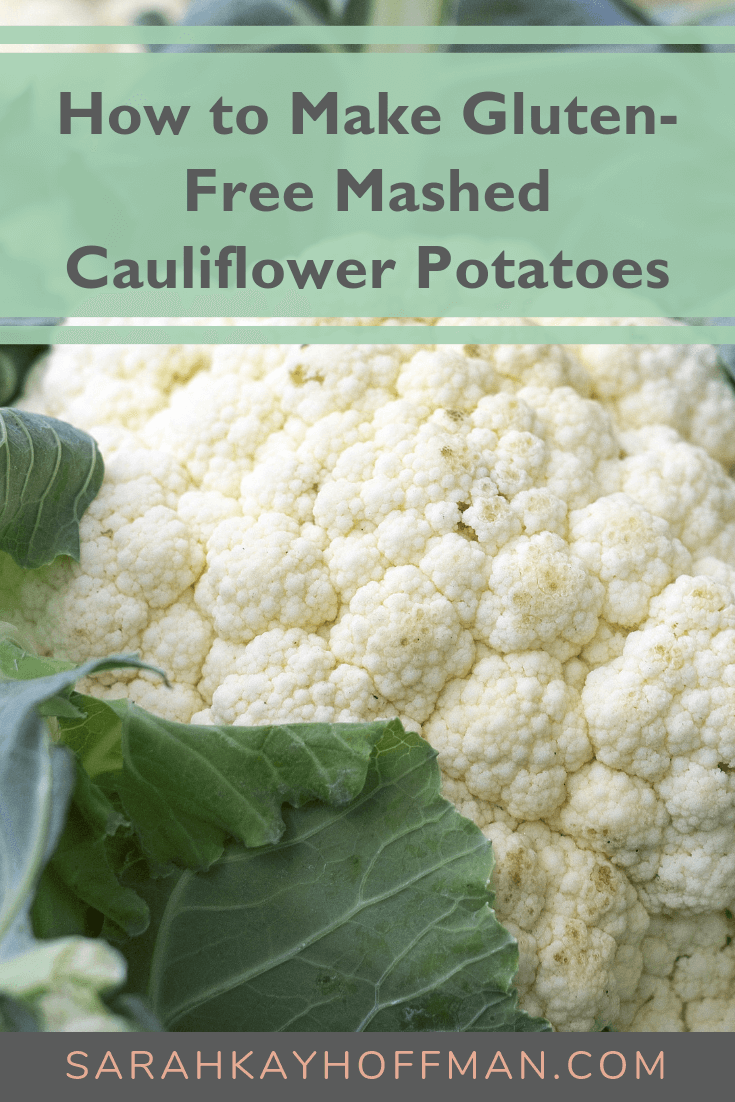 How to Make Gluten Free Mashed Cauliflower Potatoes
Prep time:
Cook time:
Total time:
Ingredients
head of cauliflower
¼ cup plain Greek yogurt (or better yet, coconut yogurt)
sea salt
pepper
cumin
cilantro
Instructions
Boil the head of cauliflower until it's very soft.
Drain the cauliflower water, and place the cauliflower in a mixing bowl (again, I used my KitchenAid).
Add to the cauliflower the Greek yogurt and a few pinches of the sea salt, pepper, cumin and fresh cilantro pieces.
Mix it all together on low to medium speed until everything is well blended.
The gluten-free mashed cauliflower potatoes were enjoyed as my "side" with a mixture of collard greens, turkey, grilled chicken, and tofu. Oh, and water. Can't ever forget about the plain, simple and refreshing
water
!
Xox,
SKH
You will heal. I will help.