You know what's delicious? These Low FODMAP Seed Cycling Energy Balls I'm about to share.
Let's pretend you don't know and don't care what a FODMAP is, and you think seed cycling is just something for the hippies (it's not, by the way). My children (the ones who are now all currently gluten and dairy free – so these are the perfect snack!) and husband are right there with you. 
And yet, they love these Low FODMAP Seed Cycling Energy Balls. Because they are legit.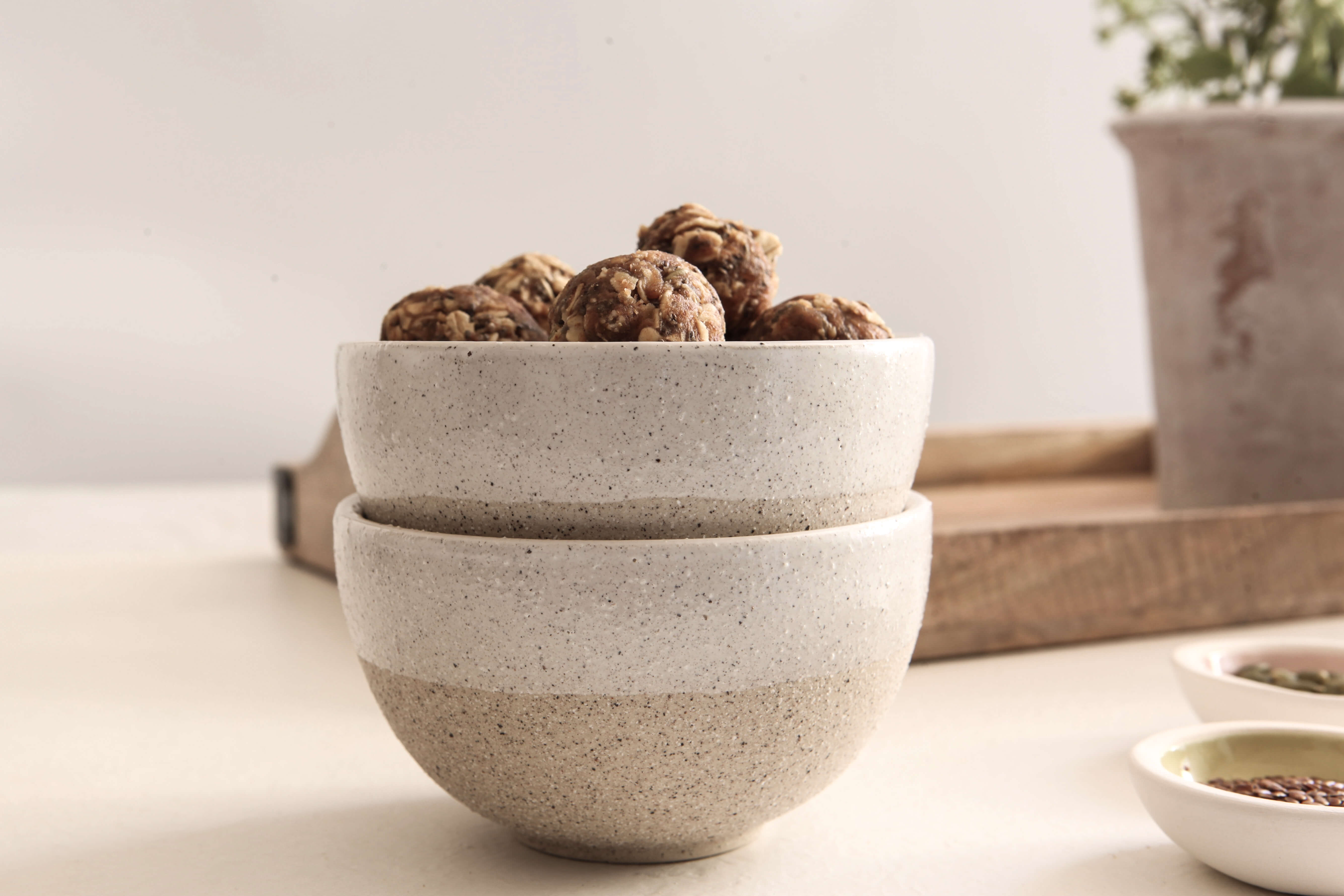 Seed Cycling
First Half
Confession: I don't love the first half of seed cycling because the focus seeds are flaxseeds and pumpkin seeds. I can eat the second half (sunflower seeds and black sesame seeds) all day long, but the first is a struggle.
Instead of trying to just choke them down (because remember, seed cycling is working for me!), I came up with a super simple recipe that incorporated them and is incredibly delicious (I probably eat more than a tablespoon of each per day when I have these now). 
Just so happens that the recipe is also low FODMAP, which will benefit so many of you.
Low FODMAP Seed Cycling Energy Balls Ingredients
Click HERE to save these ingredients for later.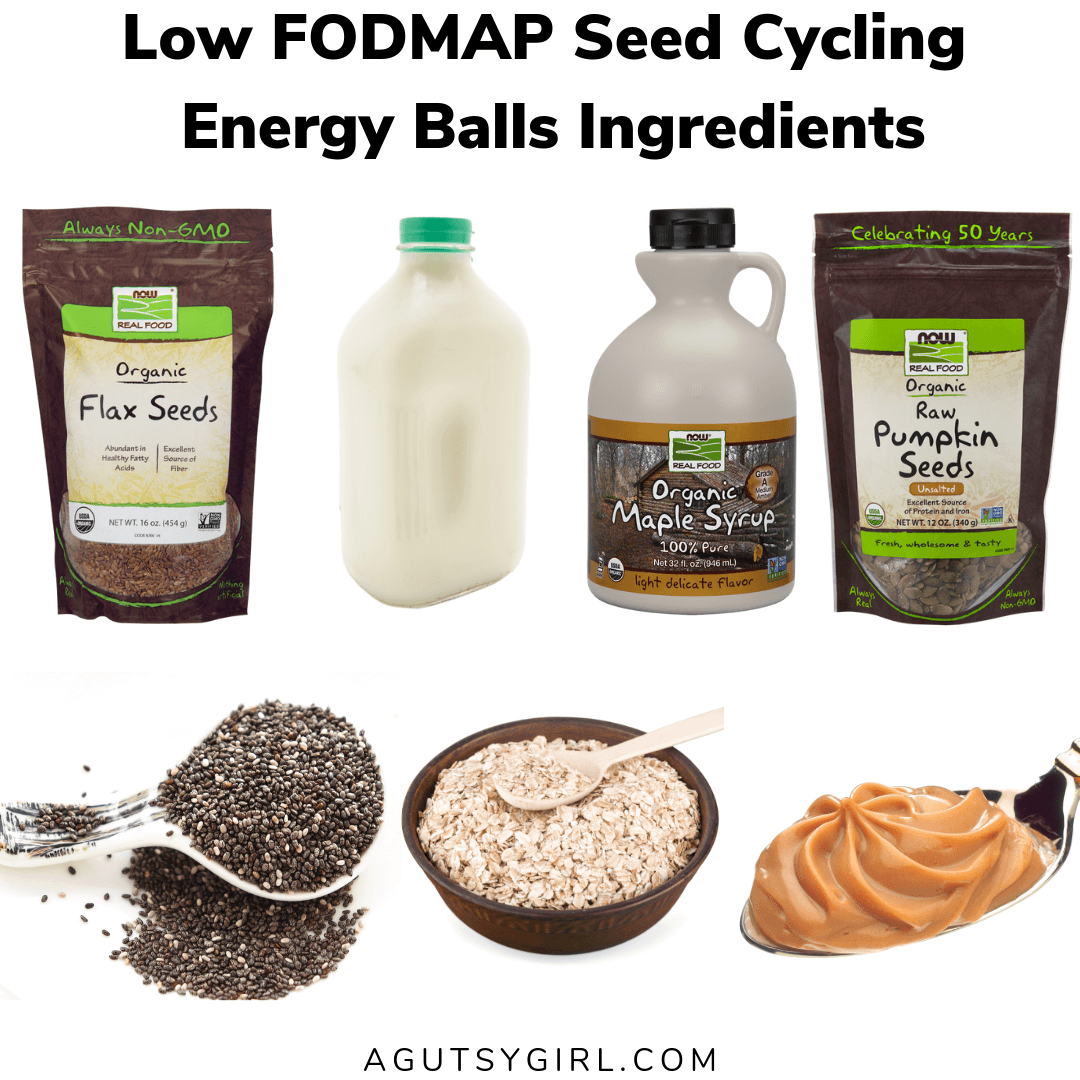 These are the first of the two seed cycling seeds needed for the recipe. You can either use the NOW Real Food® Organic Flax Seed or the pre-ground flax seed meal. Besides this recipe, flax seeds are often added to cereals, pancakes, muffins, breads, meatloaf, meatballs, and even yogurt. I prefer to add them only where thickening is desired (i.e. muffins vs. yogurt).

So many of you don't want to include grains in your diet, but I always want to challenge that moving forward. They might not be for you right now; they also might (and you may be unnecessarily avoiding them). Up to 1/4 cup uncooked are low FODMAP. If you have a ball or two (or three), you'll still be under that. 

Creamy, Organic Peanut Butter

Our house loves peanut butter, and I'm not removing it. I do, however, choose organic peanut butter when at all possible. The specific brand I used for this recipe was just Kirkland's, and it works great. If you cannot do peanut butter, but want these balls to remain low FODMAP, try: Tiger Butter, Pecan Butter, or Walnut Butter.

Maple Syrup

If you are low FODMAP, you're not doing honey (also if you're Vegan). In that case, stock up on all the Maple Syrup. We did. Did you know that NOW has this jumbo carton of Organic, Maple Syrup? Now you do. You'll use it all the time. 

Plant-Based Milk

Choose whatever low FODMAP, plant-based milk desired. Not sure which to choose? Grab my plant-based milk guide HERE. For this particular recipe, I used the Unsweetened Milk Hazelnuts.

Chia Seeds

Love chia seeds – always have and always will. I use them a ton in various recipes 'round the website. 

Pumpkin Seeds

This is the other one of the two seed cycling seeds needed for the recipe. I used the NOW Real Food® Organic Raw Pumpkin Seeds. . "Pumpkin seeds (also known as pepitas in Spanish) are just a small portion of a pumpkin's make-up, but they're big on flavor, and they're an excellent source of protein and iron."
Low FODMAP Seed Cycling Energy Balls
Click HERE to save this recipe for later.
This recipe is: gluten free, dairy free, soy free, Low FODMAP, and egg free. It is also Vegetarian and Vegan.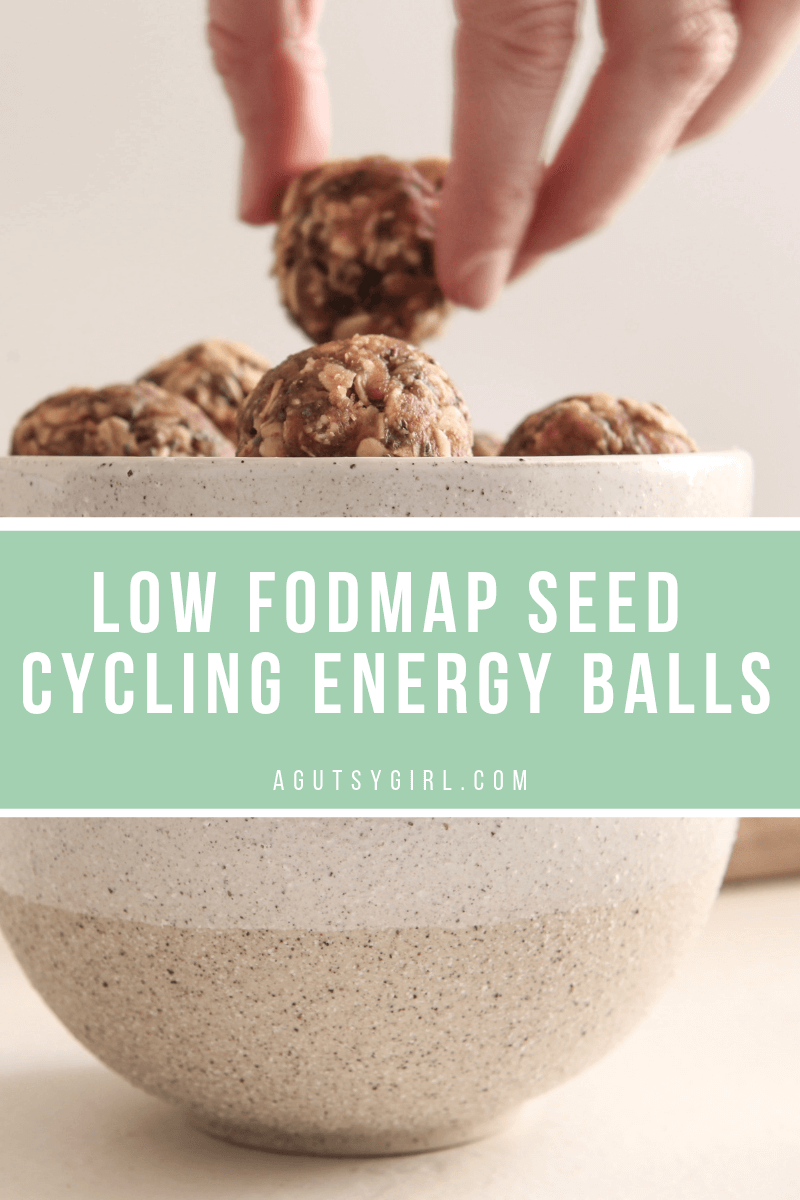 Low FODMAP Seed Cycling Energy Balls
Prep time:
Cook time:
Total time:
A simple, no-bake, one bowl snack for post-workout, on-the-go, and/or to fit most dietary needs, including Seed Cycling for Hormones and Low FODMAP for SIBO and/or IBS. Creamy peanut butter meets seeds galore.
Ingredients
2 cups gluten free oats
¼ cup chia seeds
1 cup + 1 Tbsp organic, creamy peanut butter
¼ cup NOW Real Food® Organic Flax Seeds
½ cup plant-based milk of choice
¼ cup NOW Real Food® Organic Pumpkin Seeds
1 /4 cup + 1 Tbsp NOW Real Food® Organic Maple Syrup
Instructions
Place oats, chia, flax, and pumpkin seeds in a large bowl.
Stir.
Add plant-based milk, and stir.
Add maple syrup, and stir.
Finally, add peanut butter and stir until all ingredients completely combined.
Cover and place mixture in the fridge for 10 minutes.
Remove from fridge, and form into balls (about the size of a tablespoon).
Enjoy now, or save in the fridge for later use.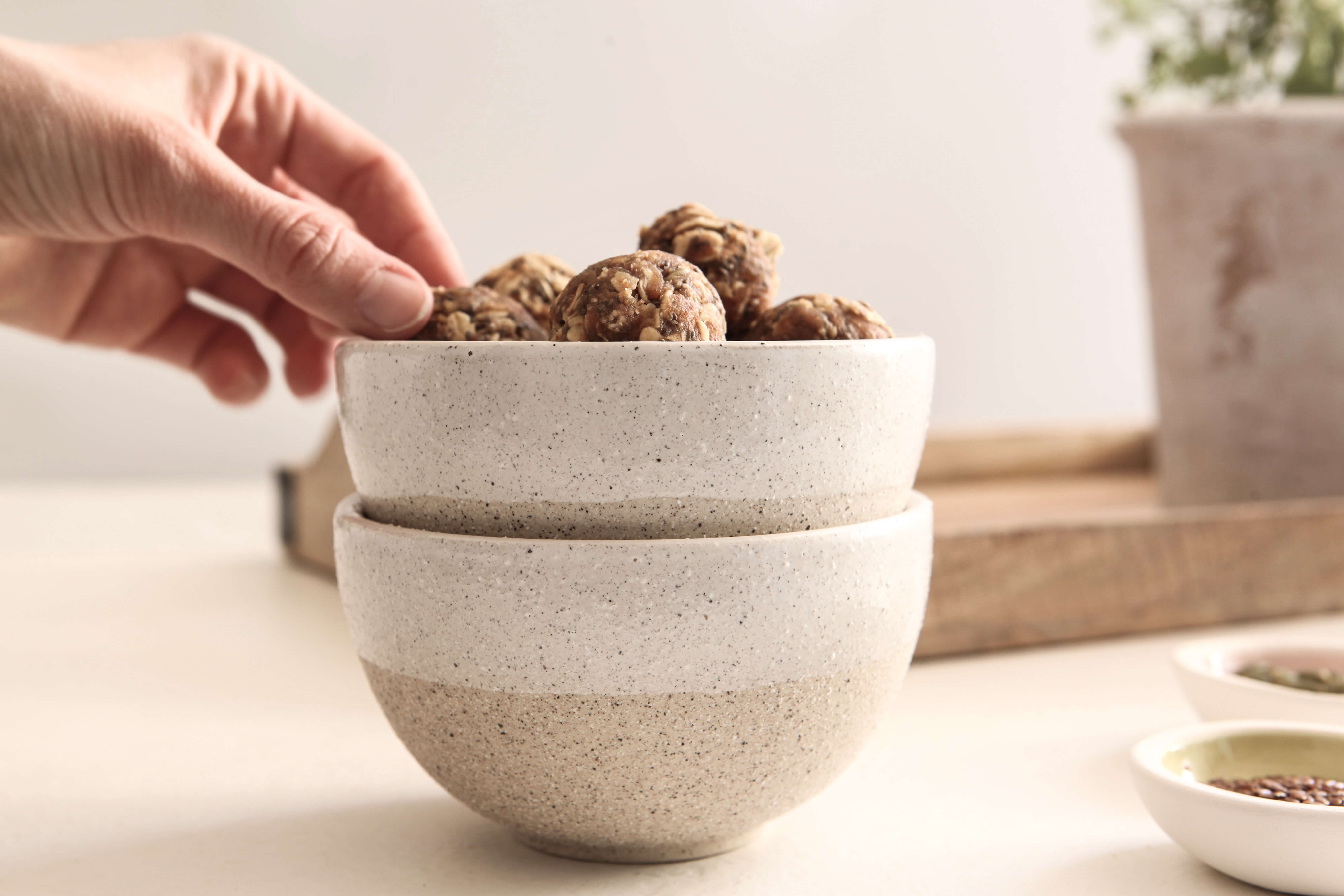 Low FODMAP Snacks
Ready to try them? Do it. Let me know in the comments below how you like them. Tag me in your Low FODMAP Seed Cycling Energy Balls on Instagram using @AGutsyGirl + #AGutsyGirl.
If you're looking for even more low FODMAP snacks, you'll find these 14 low FODMAP snacks on Amazon.
And if you liked this post, you might also enjoy:

Xox,
SKH

Disclosure: This post is a paid partnership with NOW Foods. All opinions stated here are 100% my own. I appreciate your support, as this compensation helps with expenses to keep this website up and running, and for me to continue sharing all that I can with you. For my full disclaimer and disclosure click HERE. Thank you for your support!
You will heal. I will help.