I won't lie: I was nervous to make this Western Bacon Cheese Ball.
I had never made a cheese ball before, but we were having a holiday party and I wanted an appetizer that people would love.
Coincidentally, Ryan and I were in Texas last week. Naturally, I was inspired to make something with "Western Bacon" as the focal point.
Clearly, this outcome would be nothing less than love.
Let's dig in.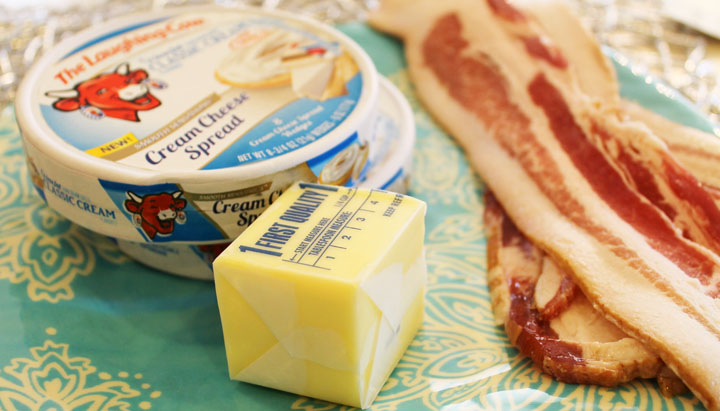 You'll brown the bacon.
And then you'll whip it in with your cheese.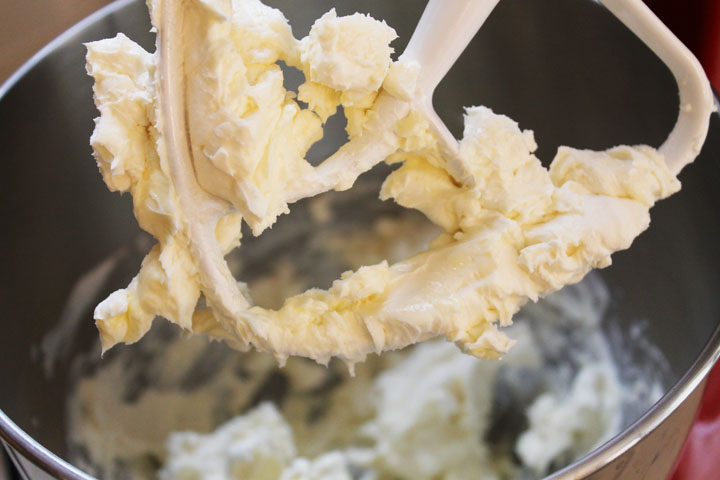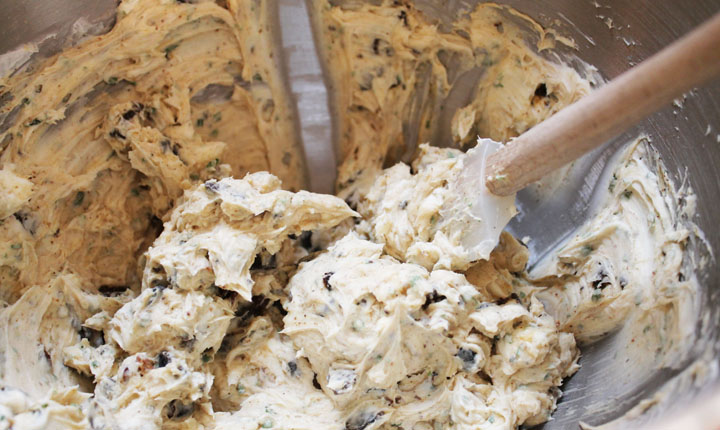 Form into a pretty, little sphere (because yes this is totally pretty).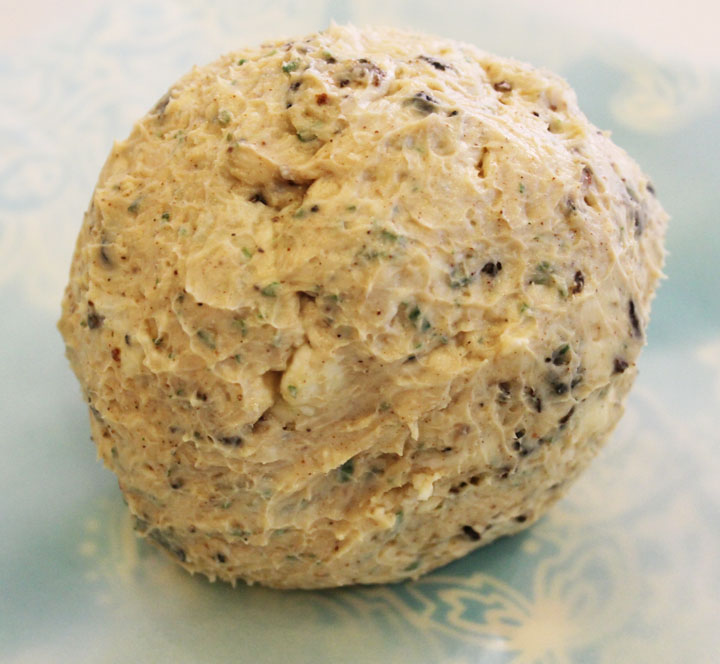 Once it has chilled in the fridge for awhile, you'll do some more bacon-browning, lathering and finally will place the Western Bacon "love" all over your cheese ball.
You will look at your sculpture, drooling likely, and before you know it, it will be gone.
Yes, mine was completely gone at the end of the night!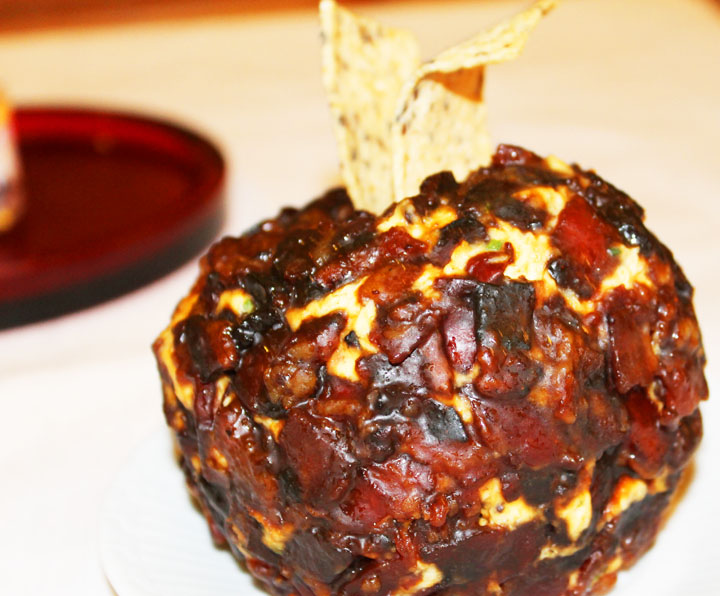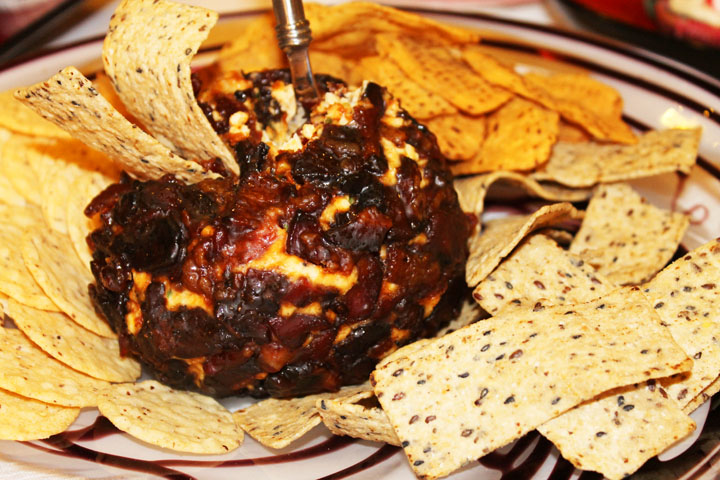 Western Bacon Cheese Ball
Western Bacon Cheese Ball
Prep time:
Cook time:
Total time:
Ingredients
Cream Cheese Ball
¼ c. unsalted butter, softened
5 slices bacon, chopped
1 tsp. honey
¼ tsp. cayenne pepper
1 tsp. brown sugar
½ tbsp. dried parsley
¼ tsp. coconut oil
½ tbsp. dried chives
Western Bacon Coating
7-8 pieces of bacon, chopped
¼ c. honey
½ tsp. cayenne pepper
3 tbsp. brown sugar
Instructions
Mix together the cream cheese and butter
Meanwhile, brown to a crisp the cream cheese ball ingredients (bacon, honey, cayenne, brown sugar, coconut oil)
Add the bacon mixture to the cream cheese mixture, along with the parsley and chives and blend and mix well
Take the entire mixture and form (by hand) into a ball
Place the ball in the fridge for at least 1 hour
Right before you are ready to take the cheese ball out, prepare your "Western Bacon" coating
Place all "Western Bacon" coating ingredients in a frying pan and brown until it's almost done
Remove from heat and strain any liquid (there will definitely be some)
Return mixture to heat and fry until it reaches the crisp brown to your liking
Strain and let cool (it needs to be cooled since you will be placing the mixture to the cheese ball by hand)
Once cooled, place the mixture to the cheese ball and covering it completely
Serve with chips or crackers of your choice!
Xox,
SKH
You will heal. I will help.