The best way to journal for gut healing is with DIY journaling.
This is because DIY journaling allows you to 100% customize your journal.
DIY Journaling (how to make your own healing journal)
Click HERE to save this post for later.
You've watched the video, now let's review the steps and chat some more about it all.
DIY Planner
As I mention in the video, this journal is planner and healing journal all-in-one.
I did this very intentionally.
How annoying is it when you need to have both a healing tracker and daily planner?
Less is more, darling.
So, I put them together.
Not only can you DIY your gut healing journal, but with my journal you can also DIY your daily planner.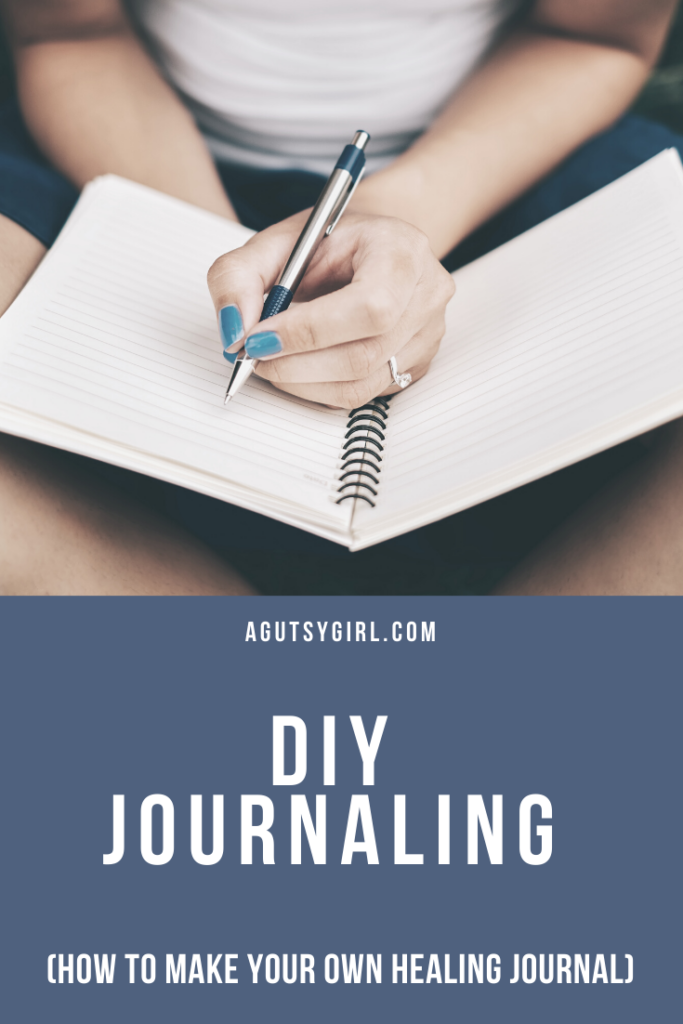 Steps to take for getting started today
Download your journal.
First things first, download your journal. Here is the PDF version (remember, it's 1/2 the price of my physical, spiral-bound copy):
Print the journal.
You have your journal in the Inbox. Now, decide how you want to print it.
How many pages total do you want?
Do you want any pages to share a single page?
Will you print front/back?
Is this going to be in B&W or color?
How thick do you want your pages?
Can you print it at home or do you want to put it on a USB and bring to a printer?
Remember, my only true suggestion here is that you print one full page per daily sheet. In other words, that should take up 90 (or 45 if you're doing front/back) sheets.
Get any creative tools to accompany the journal.
Here are some things I talk about in the video:
The binder
Colored pens/markers
Stickers
Bullet journal stencils
Extra sheets of paper
If you have access to the Master Gutsy Spreadsheet (remember, it's free and you can get access to it HERE) you'll find these under the tab, "Journal Essentials."
And p.s. THIS is the exact 3-ring binder shown in the video.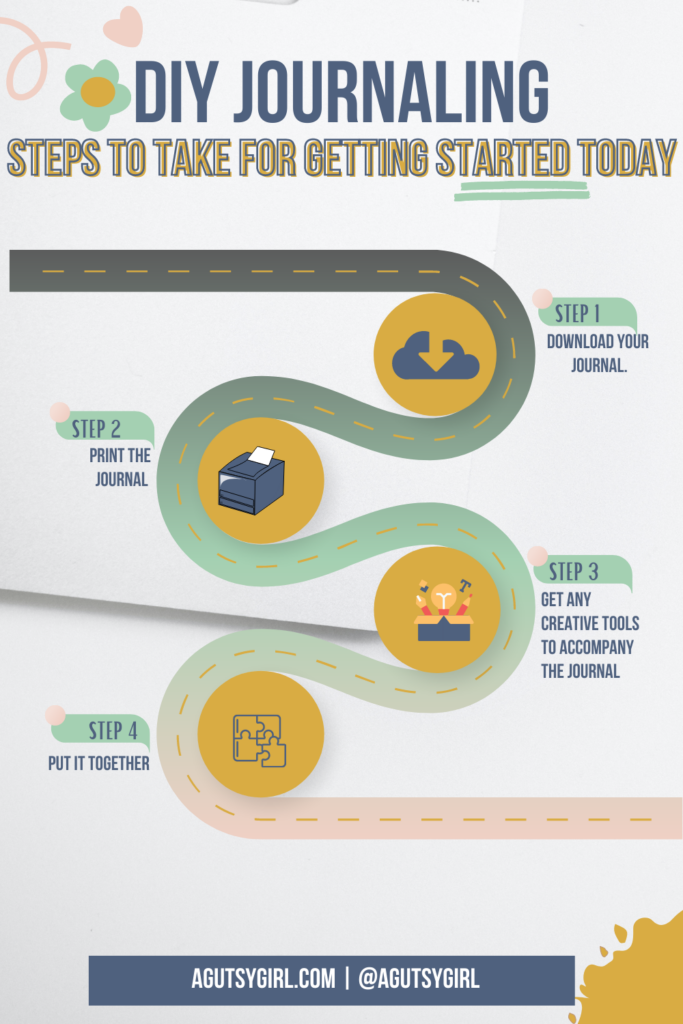 Put it altogether.
Once your journal has been printed, 3-hole punch it.
Then, when your creative tools are handy, begin.
And that's it.
A5 Planner
By the way, the printed version of this journal is essentially an A5 planner.
The technical size for an A5 planner is 5.83 by 8.27 inches.
The physical, Healing Blooms from Within journal is 6 x 9.
Thus, it's actually a little smaller than what you are able to print with this PDF downloadable journal.
Some like that, and some don't.
Regardless, this planner is 100% YOURS.
Now, enjoy it!
Questions? Let me know.
If you liked this post, you might also enjoy:
Xox,
SKH
You will heal. I will help.