Today is my IVF story Part IV.
Click HERE for Part I. Click HERE for Part II. And click HERE for Part III.
My IVF Story Part IV
Click HERE to save this post for later.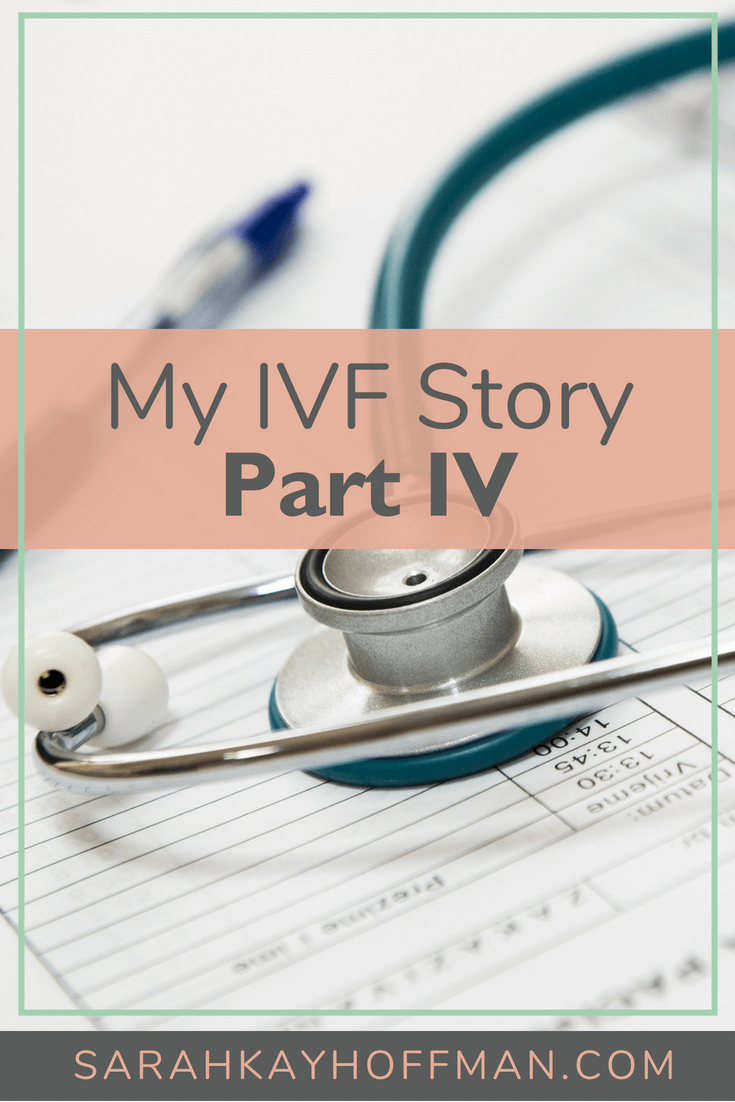 Truth: I made one last video during this whole process, on day 21. It was the day after I got home from the hospital. I had every intention of beginning this final post with that video.
I watched it last night. It was the first time I had seen it since that day. The last 15 seconds of the video brought back so many emotions. I start to cry and say, "But, I'm still trying to be….um, hopeful that I'm pregnant and I'm not sure if I am, but I will know next week." For now, I'm not ready to release this video.
(Since publishing this post, I did release the video. You can see it HERE.)
Not Pregnant
That following week, the suspicions I had immediately post-cat scan became reality. The blood tests result proved that I was not pregnant. I already knew, though, as I had started the nasty (never-a-friend) Aunt Flo.
When she came it was not only physically very painful but also extremely emotionally painfully.
By the time our doctor called to deliver the final news, I was a crying mess.
I simply sent a text to those closest to me that I was not pregnant, and that I would need them to not call me or reach out – I needed time. (<– That is something very important to note if you know someone going through this. It is not that I wanted to turn people away or offend anyone, but I wanted to work through the emotions with just myself and Ryan before opening the doors to others. Wait, I also worked through it with Fiona and Reagan, too 🙂 )
I cried. And cried. Then I cried some more.
I went over different scenarios in my head for the longest time. I played the, "what if I had done xyz or abc or jkl" game.
On Sundays during church, I would see children and babies and I had to swallow so hard to hold back the tears.
For a long time I held it in, but I "blamed" Sutter Hospital for doing the cat scan (and yes, I even wrote a letter to them, detailing everything -> of course, I never heard from them).
To be 100% honest, I also blamed my IVF doctor. I mean, how could she not have known the risk of 8 cysts bursting? I blamed and blamed because I was so frustrated that all the pieces were there, yet somehow they all crumbled.
We didn't only lose over $10K, but we also lost a ton of hope….at least in those early days.
Another Round of IVF?
Close friends and family ask if we'll go through an IVF cycle again. We have no plans to, but that's not to say we won't. It's not in our cards at this moment, and while we appreciate all the stories of "IVF worked for us, it can work for you," I'm going to go out a limb here and just say it….well that's nice for you.
Infertility has affected me in ways that I never knew would be possible.
Friends get pregnant thinking about a baby, and I wonder why not us?
Friends go to "mommy groups," and I wait patiently to be a part of those circles.
People ask, "When are you and Ryan having kids?" I joke it off, but cry inside.
I'll find myself judging when I know it's wrong.
I hear a child say "mommy," and dream about being called that as well.
When I see a pregnant woman I think, "Huh. What I wouldn't give."
And if you want the honest, real and raw truth, the way in which infertility has affected me the most is knowing that there is the chance that there may never be a human that is half of me and half of the best person I have ever known in my whole life, Ryan.
When you struggle with any part of infertility, you will, without a doubt, find yourself struggling many days with it.
That is not a weakness.
That is okay.
These struggles, like any and all struggles, have made me strong. Really strong.
We all have these struggles. Yes, you too. Everyone struggles, but not everyone finds the purpose in those struggles.
I always find purpose in the struggle.
What's Next?
Ryan and I have plans, but more importantly than that, we have each other. I thank God daily for this because I know that infertility and the IVF process, more often than not, creates a blame game, fighting and an unpleasant household. This was never, not for one second, how our lives went on.
We continue to hold tight to what the Lord says (Ecclesiastes 3:11),
He has made everything beautiful in its time.
In that last video, I told you I mentioned, "hope." I said that I was hopeful. This week on the radio I was reminded of something so important:
Hope never leaves us; we only leave hope.
I left it for a long time.
I cling to hope today because I can, because I believe and because it's the one thing that always reminds me that the best part of my (our) "infertility story" is yet to come.
Xox,
SKH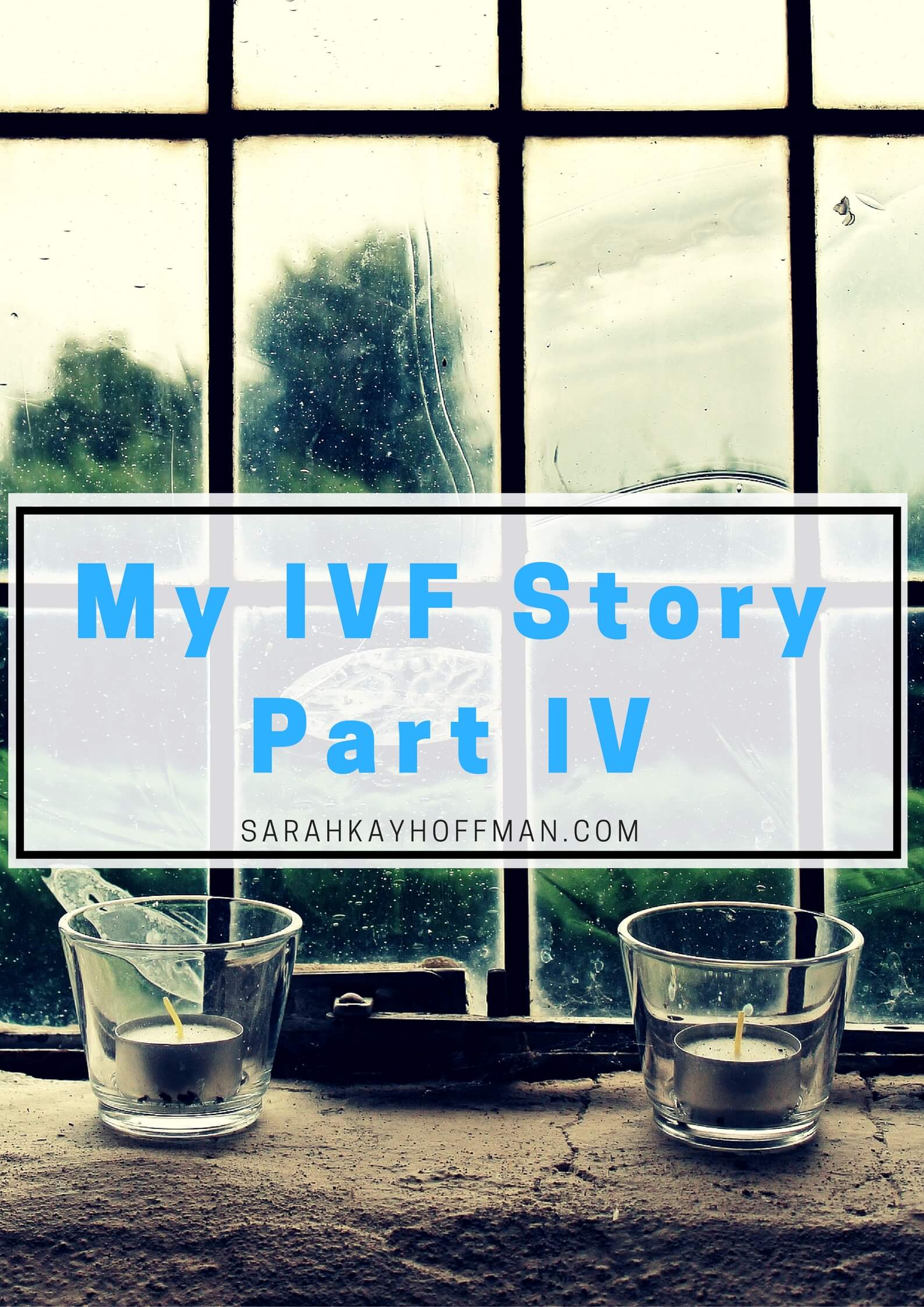 You will heal. I will help.