Time to share with you Cleaning Out the Gut Part II Diet, Supplements, Lifestyle.
In Cleaning Out the Gut Part I, I gave you the basic background on why I need to clean out my gut.
In true Gutsy form, today I'm giving you the real and raw truth.
This was me just a few days ago. I'm not pushing out. Sadly, I'm not pregnant. I was simply in bloated pain.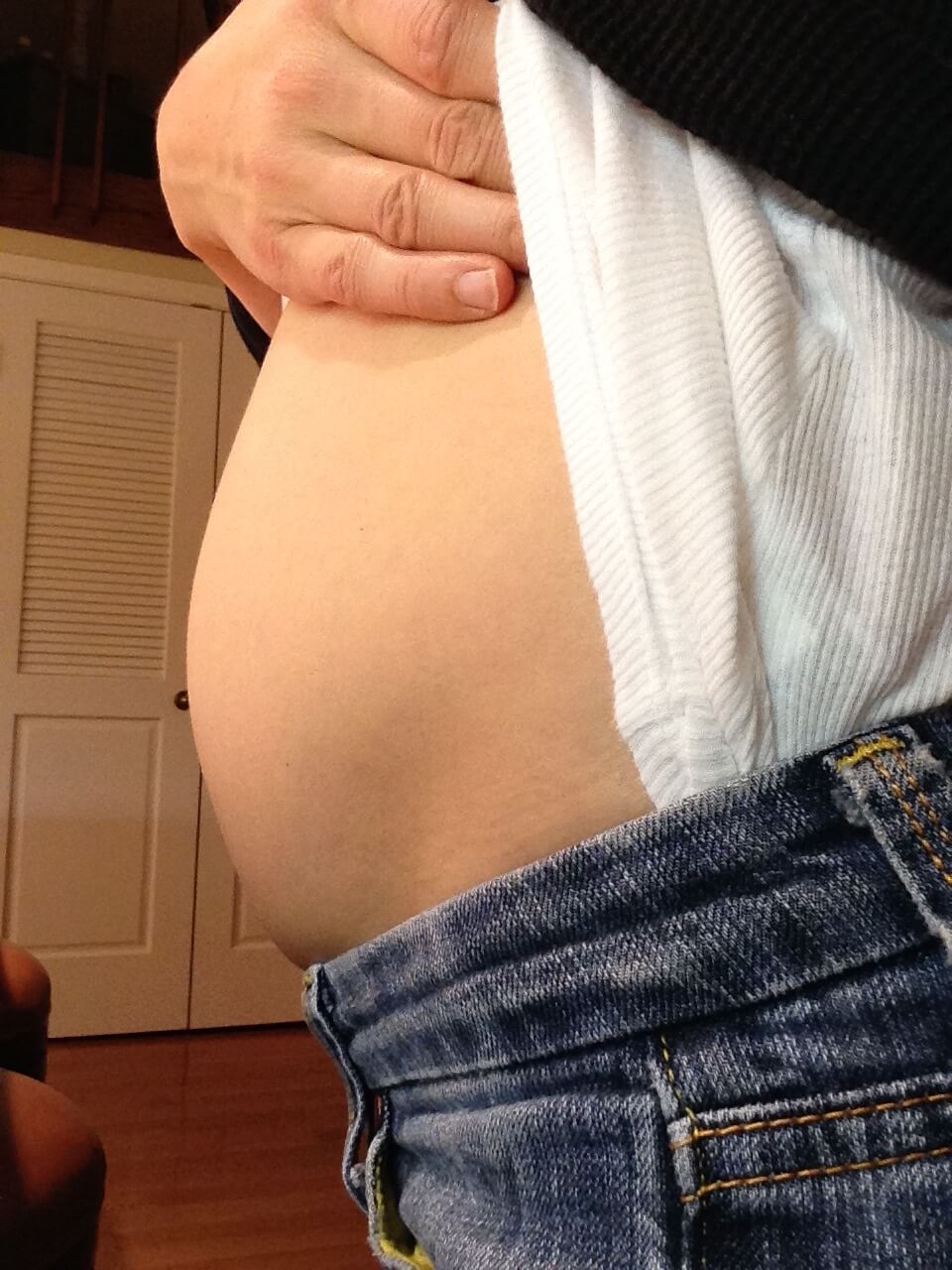 From March 1 – April 10, here were all the drugs and medications I was on (you might want to grab a cup of coffee to get through this list – it's exhausting):
Estradiol
Endometrin
Doxycycline
Methylprednisolone
Baby Aspirin
Gonal-F + Menopur
Ganirelix
Dexamethasone
Vicodin
Morphine
Zofran
Birth Control
….says the girl who is not-so-in-favor of drugs and pharmaceuticals. FML.
I explained yesterday that antibiotics and other drugs are 2 of the main reasons for abnormal gut flora.
Since I already have an altered gut, killing off all the good bacteria I did have certainly did my digestive system no good. At all. Whatsoever.
There are many different ways to clean out the gut and re-populate the good bacteria.
Because we are all different, we'll all heal at different paces and in different ways.

I heal with a specific diet, supplements, and certain lifestyle factors. It looks as such (currently).
Cleaning Out the Gut Part II Diet, Supplements, Lifestyle
Click HERE to save this post for later.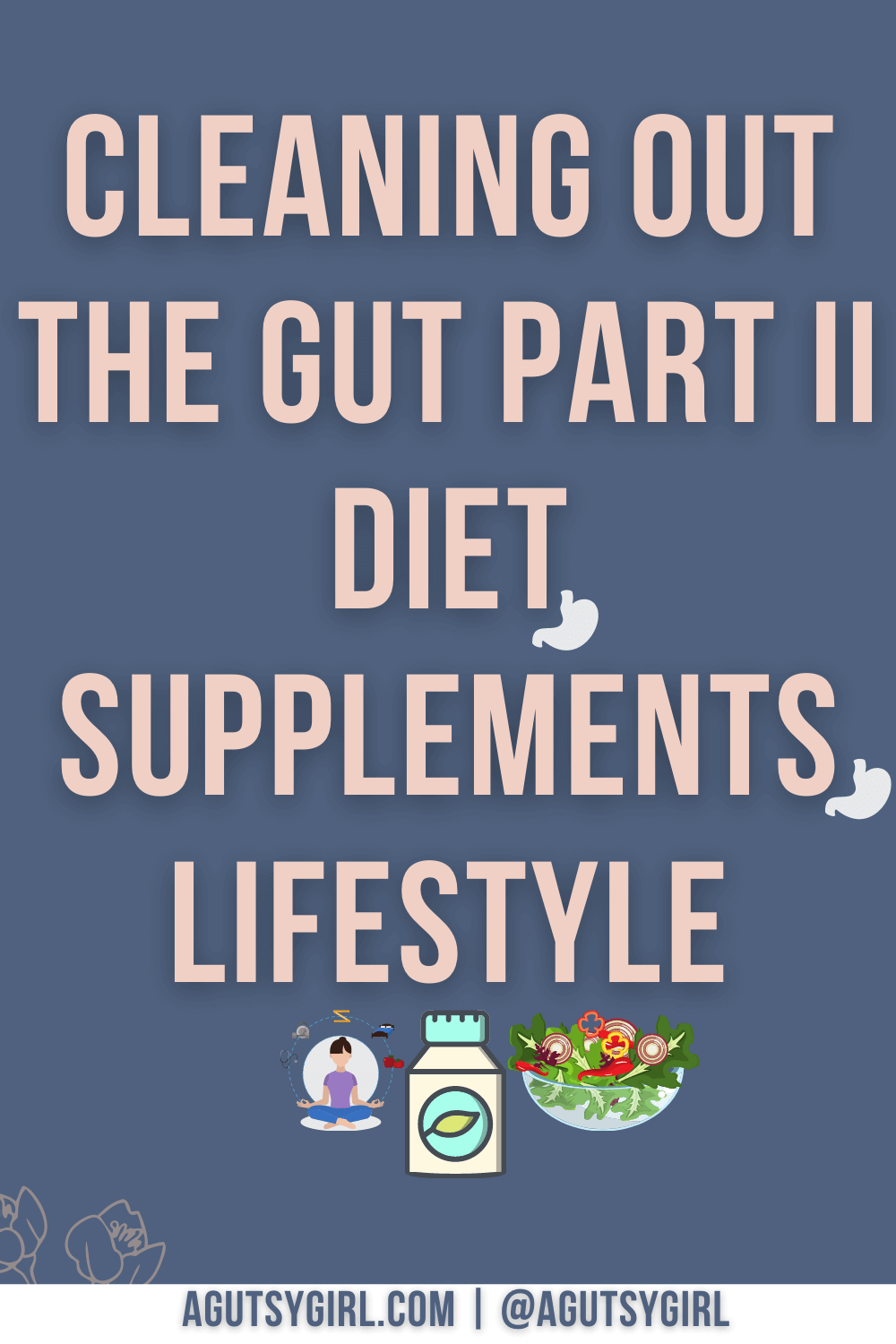 Diet
drinking a gallon of water per day
starting the day with a fresh juice (pineapple or apple + carrot + beet + celery)
Additionally, my diet must be super restricted.
Note: I will still be putting up many recipes, but full disclosure -> right now I'm likely not eating them. All of the recipes I post for May/June are foods that, prior to all my meds, I was perfectly fine with. Right now, I'm not.
Diet
Here is a list of the foods I know I tolerate and can be consumed daily:
beef
turkey
chicken
sea bass
cod
red snapper
salmon
egg yolk
ghee
flaxseed oil
olive oil
flaxseed
walnut
almond
broccoli
collard greens
kale
kelp
spinach
asparagus
carrot
celery
beet
bok choy
banana
blueberry
mango
apple
pineapple
parsley
turmeric
cayenne pepper
dulse
ginger
rosehip
green tea
lettuce
red pepper
water chestnut
lemon
The only, only, only place I will "cheat" is with coffee (regular not decaf -> decaf is typically too processed, did you know that?!) and if I'm at Starbucks or my favorite coffee shop, a little almond milk (almond doesn't bother me).
I'm not even using Stevia. Instead, I use a drop of honey. Honey is not on the list, but raw, unfiltered honey is good for us as we cleanse. It contains digestive enzymes.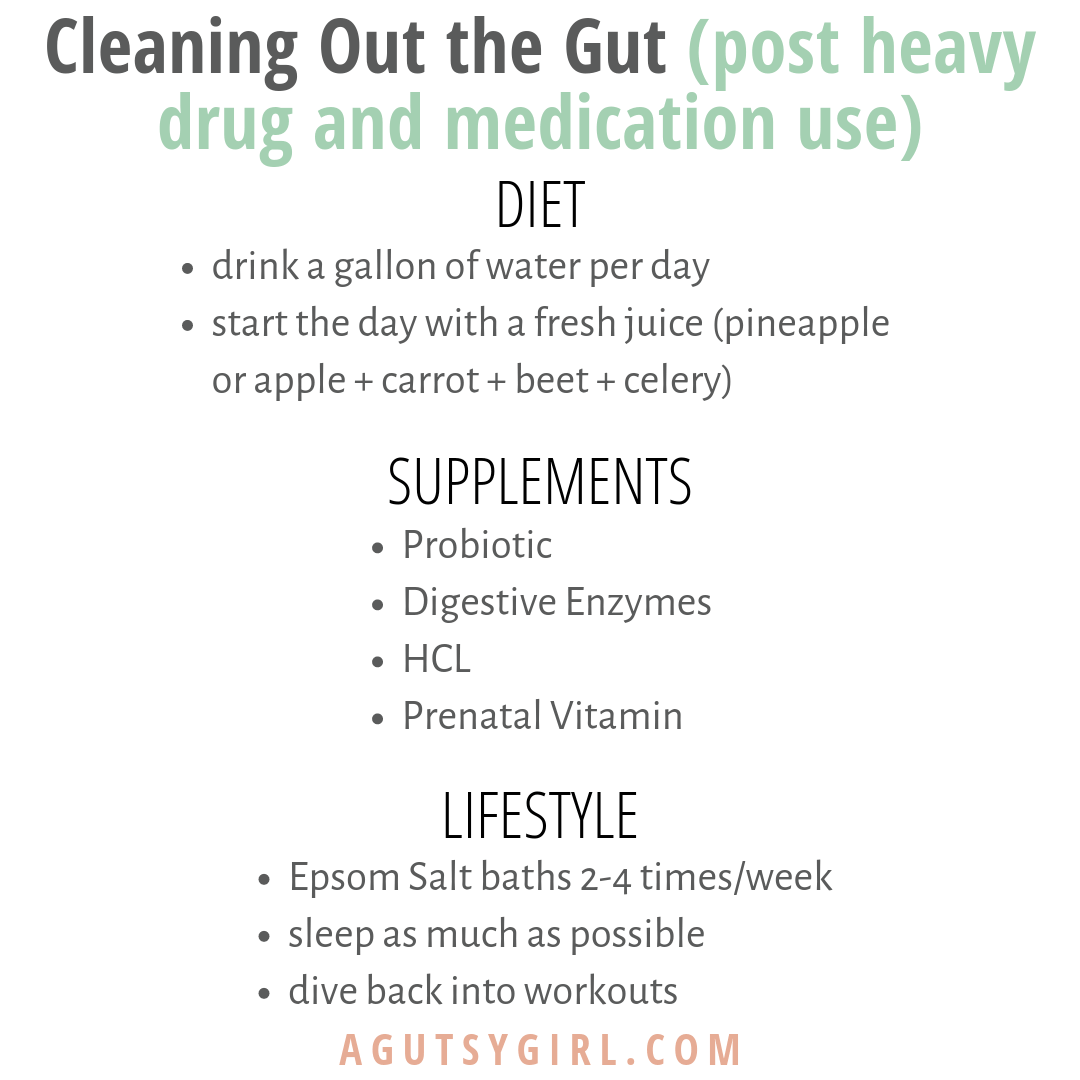 Supplements
Digestive Enzymes (a couple meals a day -> usually with vegetables)
HCL (2-4 meals a day since I'm eating a lot of protein)
Prenatal Vitamin (I will always take this)
Lifestyle
Epsom Salt baths 2-4 times/week
sleep as much as possible
dive back into workouts (that part is coming tomorrow!)
What works for me, quite possibly will not work for you.
I know 110% what works for me because I have studied my body, food, lifestyle and general holistic information intensively for about 5 years now. I am extremely passionate about the healing that true commitment and change can do for our lives.
But like everything else in life, if you want it bad enough, you'll do it. You'll stick with it, and make the commitment to no one but yourself.
And that's freeing.
Remember, nothing changes if nothing changes.

Xox,
SKH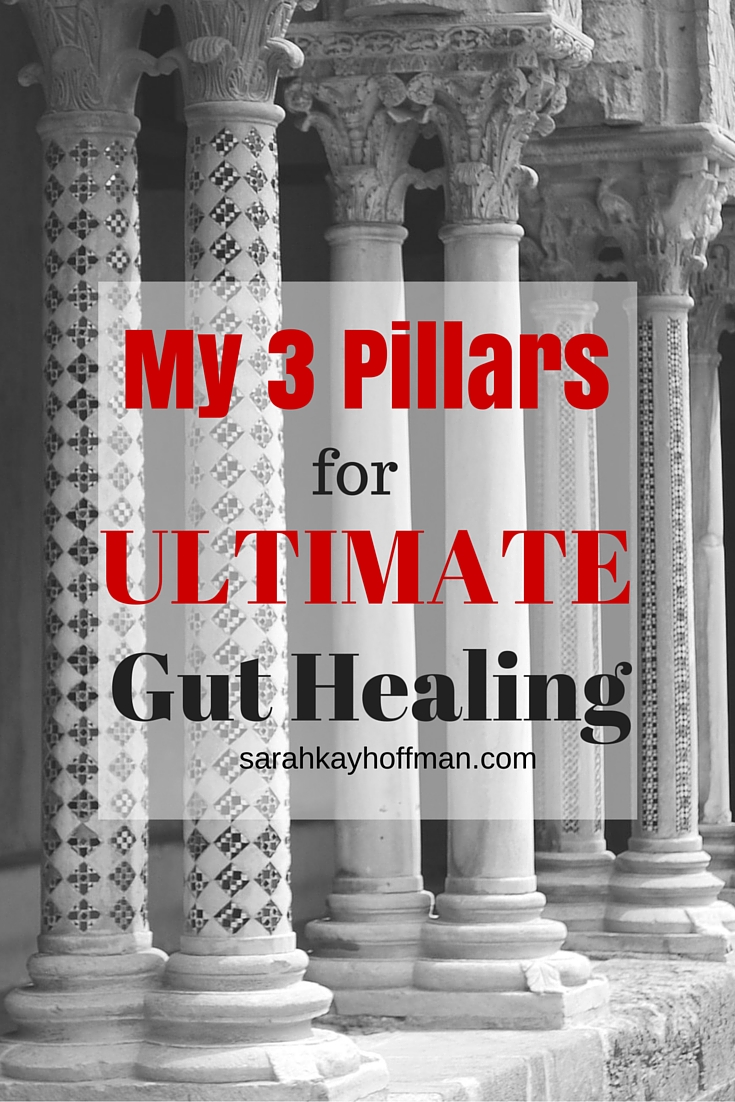 You will heal. I will help.