Small changes are equally as important as the big ones because, over time, small changes can become the most impactful.
Gut Healing Small Changes
I would know. I did it with healing my gut. In 2009, in no way, shape, or form did I have all the answers.
In fact, the real first thing I did was simply to give up gluten (June 20, 2009). From there, I just kept on making small changes, little-by-little. And then, sometime over a year ago, I realized that everything about my health and state of gut had drastically changed.
Life has felt happier and more peaceful every single day since. (Just ask Ryan what it was like living with me during those years 🙂 )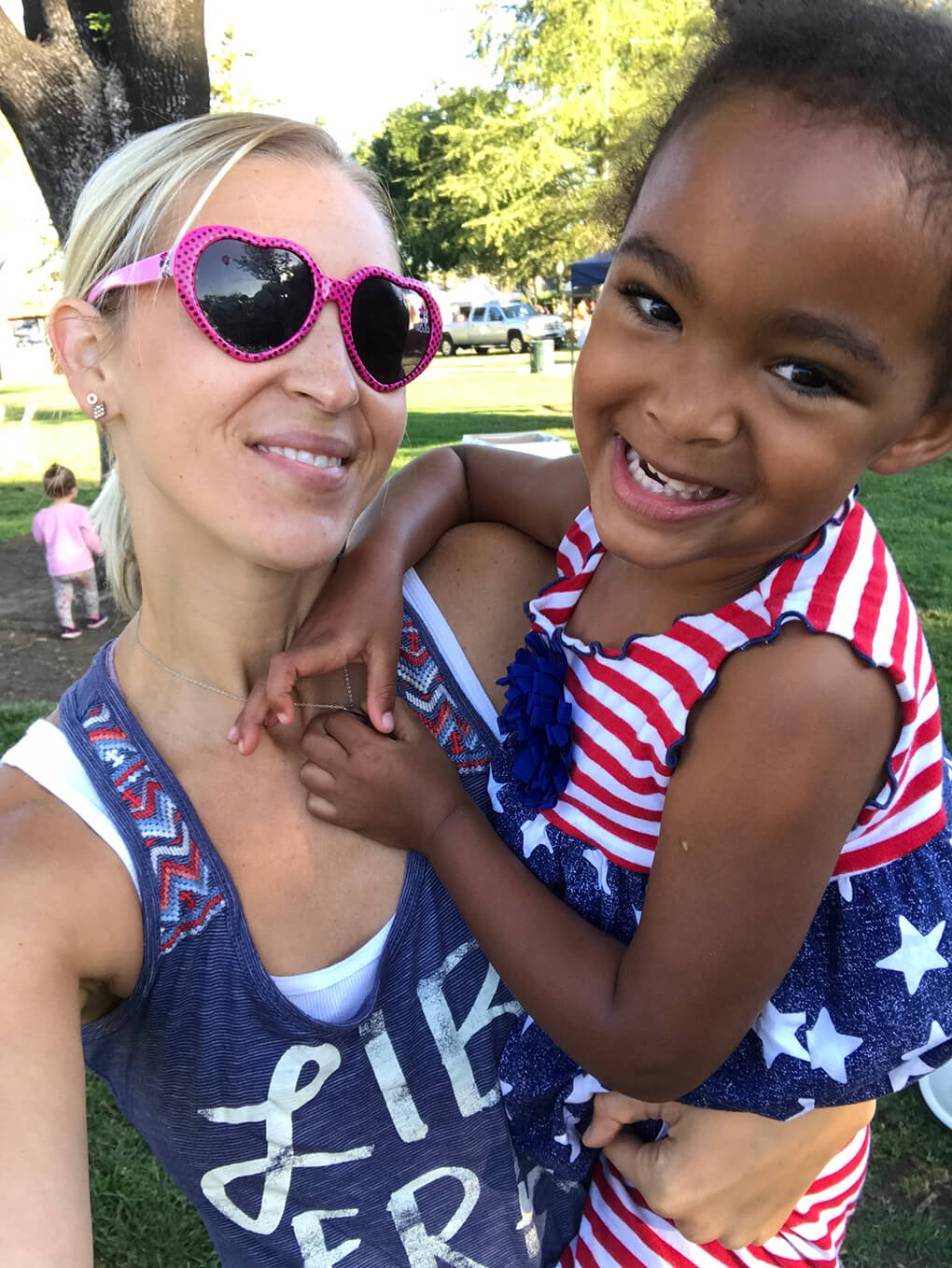 Once I got my gut under control and SIBO into "remission," I began making other small changes that I knew would only contribute to further health and healing.
The Next Small Changes
Those next small changes I focused on were around skin and body care products (and also the toothpaste). Why? Because there are 1,400 harmful chemicals banned or restricted from cosmetics in the European Union.
In the US? That number is 30.
Women use an average of 12 personal care products a day, and men use about six. Teenage girls average 17 products a day.20 This can mean exposure to hundreds of chemicals just in the course of a morning beauty routine. (source)
Hear me out….I began using Beautycounter and joined the mission because it was a natural next step on my small changes journey.
Whatever chemicals you do or don't want to use is your prerogative. As I told you in 18 Things About Me, I'm sick and tired of dogmatic health, fitness, and wellness.
However, beyond the health benefits of the product, I actually, truly, love it. I'm a devoted customer myself, and I place an order monthly.
If you've ever wanted to try the product to see what the buzz is all about, now would be your chance to make that one small change.

Small Changes
Click HERE to save this information for later.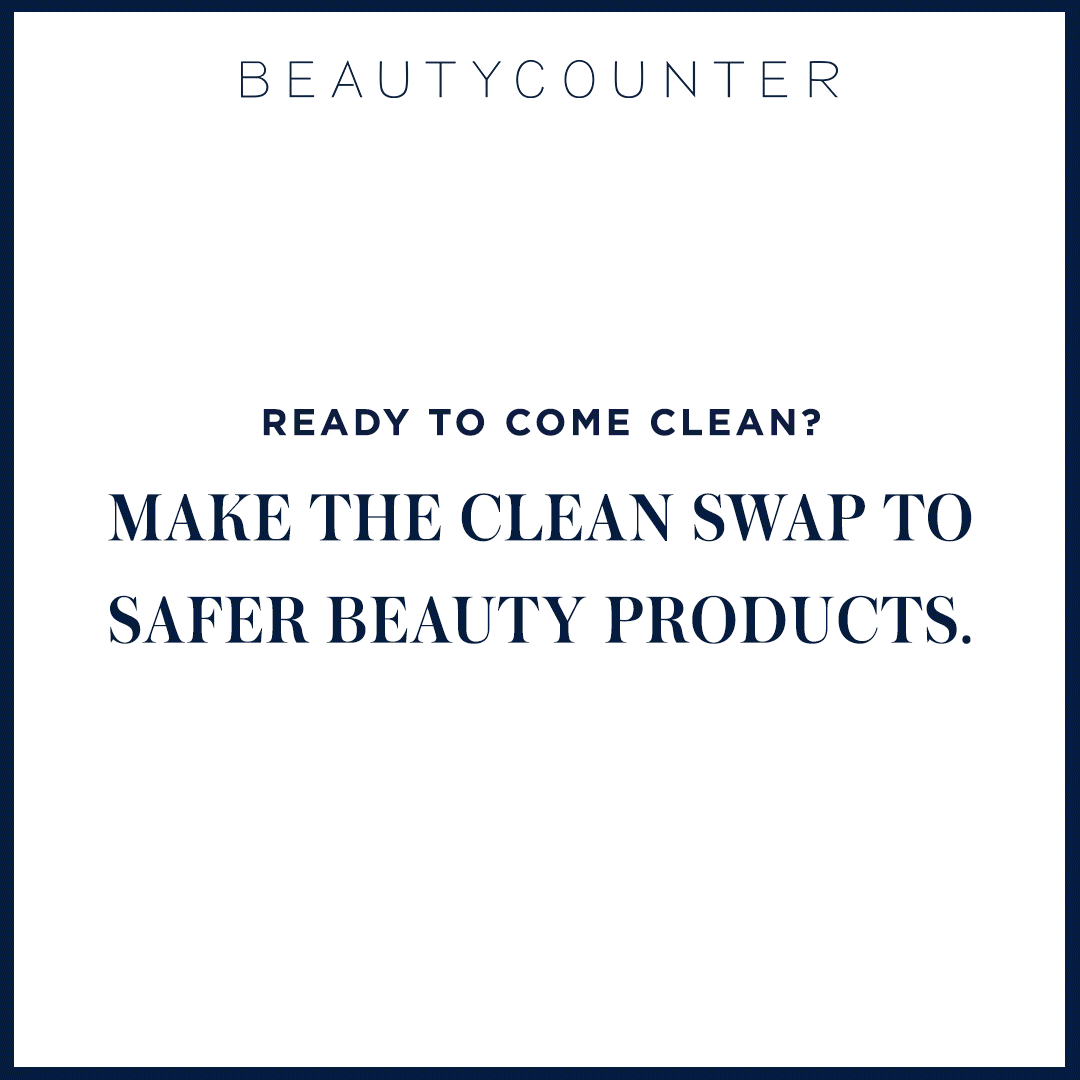 There are many ingredients allowed in beauty and skin care products that Beautycounter believes should never be used: harsh sulfates, formaldehyde-releasers, artificial fragrances, PEGs, mineral oil, and carbon black.
Ready to make a small change? Start by replacing any of the six worst offenders below.
You can click HERE to download the free guide that explains what's in many traditional products. i.e. Many traditional eye and face creams are made with preservatives which can potentially release formaldehyde and wreak havoc on the immune system. And honestly? Just a little research via the EWG's Skin Deep Database – they also have a Healthy Living App which I have on my phone – on your favorite/current products is all laid and spelled out clearly for you. Feel a "burning" sensation when you put that lipgloss on? There's probably a reason.

I am joining, too. I have almost all of those on the list, but I'm either going to try the No. 1, 2, and 3 facial masks or another lipstick. I'm also going to grab a Rejuvenating Radiance Serum. I haven't tried the product yet, and this week a woman ordered ten – yes, 10 – from me, so I want to see what all the buzz is about.
Maybe it's not your skin and body care products or your food and lifestyle choices, but perhaps there is something you could think about doing today that would be a small change worth making?
We barely notice small changes until one day we look back to see how far we've come, ignited by something so small.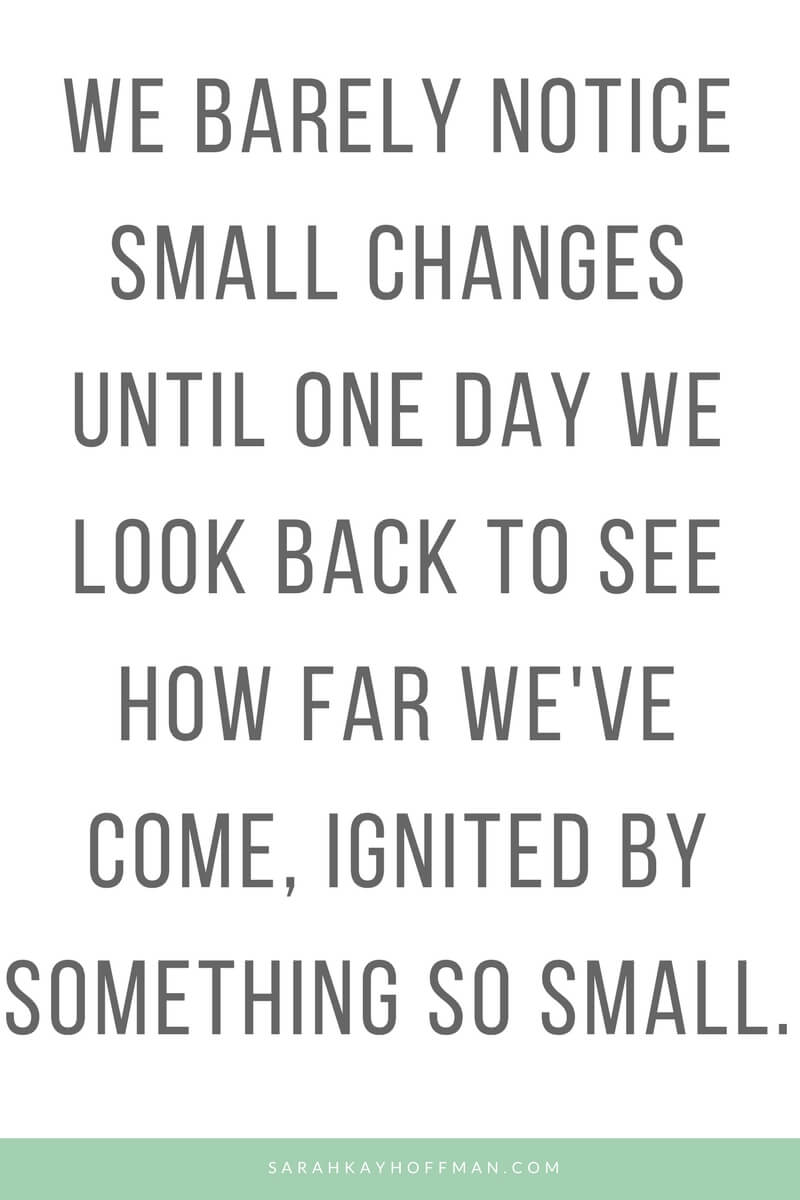 p.s. Interested in going on a FREE 12-Day Safer Skincare Journey? Join today HERE.
Xox,
SKH
You will heal. I will help.