The Beautycounter Countermatch Collection is back, and I have been told that it's better than ever!
And by "better than ever," I mean that people used it in the past and they are saying it's better than ever. I don't personally know that fact because I never used it before. I am using it now, and I will say that I'm totally loving it. If you are interested in buying some beauty products, click to read more.
In fact, I haven't shared much Beautycounter information in a hot minute, but there's a great reason for it.
I have, instead, spent the last month purchasing several new products and testing them out.
Here was my latest Beautycounter order
And before this last order, I had 2 other back-to-back orders, both of which included an item from the Beautycounter Countermatch Collection.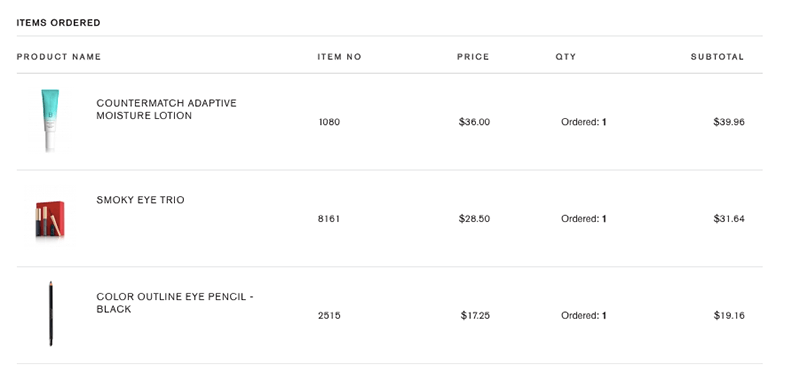 Smoky Eye Trio (it was a holiday item and no longer available)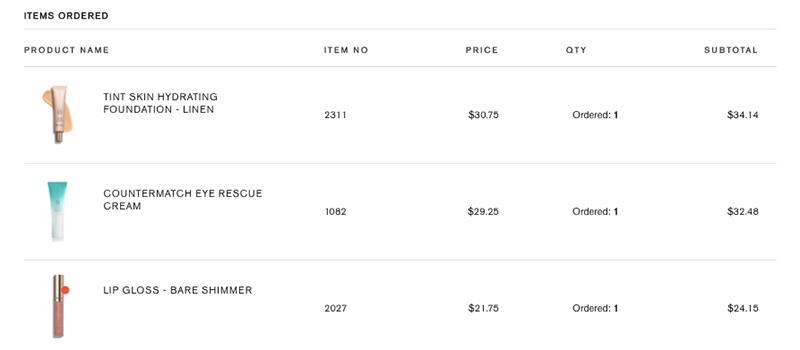 I could tell you something about every single one of those products, but the ones at hand for today are Countermatch.
Beautycounter Countermatch Collection
Click HERE to save this post for later.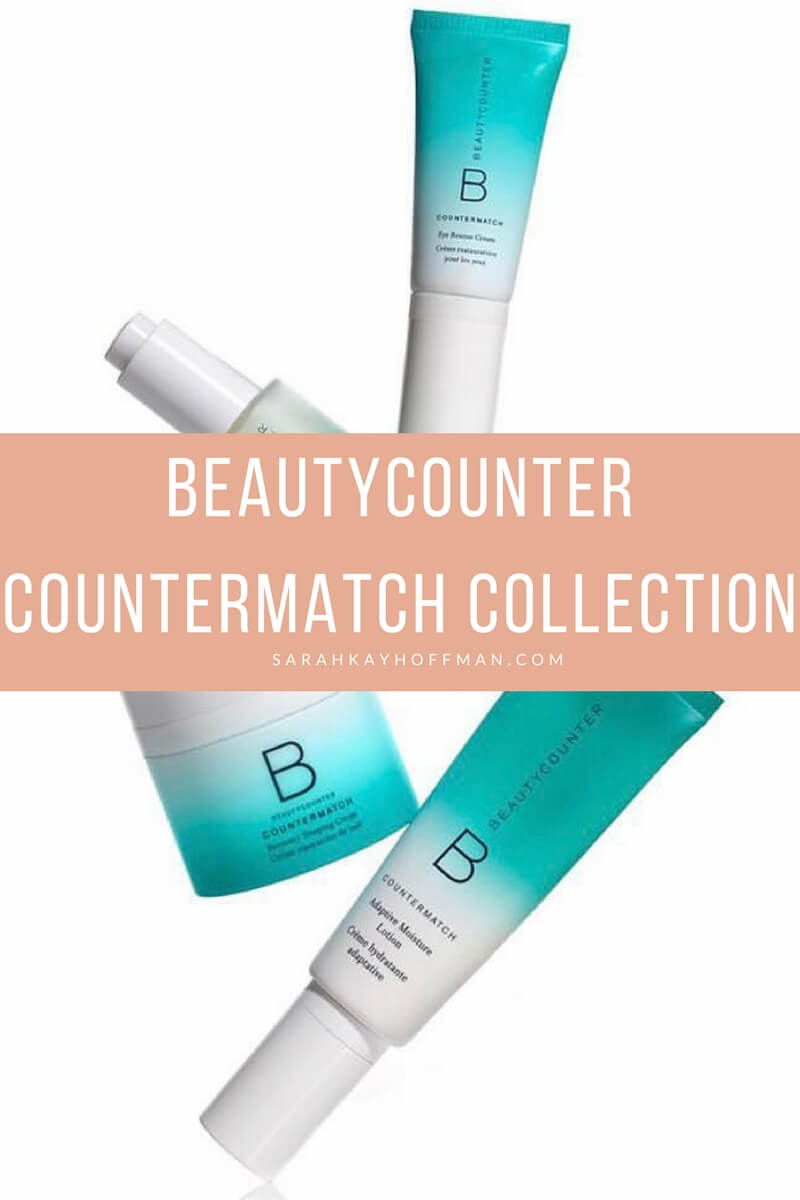 3 reasons why I LOVE the Countermatch collection:
Countermatch uses a Bio-Mimic Technology, which Beautycounter developed by identifying the most potent and beneficial elements from plants that mimic skin function and structure. Squalane derived from green olives draws moisture into the skin and restores elasticity. Arginine, which is found naturally in beetroot, provides nutrients for vibrant, healthy skin. And phytic acid sourced from green rice helps skin breathe for a natural glow.
It keeps skin within the optimal hydration zone for nearly 24 hours, while many other moisturizers peak early in the day then steadily fall below the ideal range.
Countermatch Adaptive Moisture Lotion has a unique composition that matches the natural structure of the skin. And it instantly absorbs, making skin look refreshed, vibrant and radiant.
As you saw, I have used 2 of the products from the Countermatch Collection so far.
Countermatch Eye Rescue Cream
Ladies – I'm not going to sugar coat it. My eyes need help! I bought this, and I'm loving it. I think it's starting to help brighten the old under-eye area up already and I haven't even been 100% consistent with it.
Product Benefits
Moisturizing formula energizes tired eyes
Easily absorbs so makeup glides on smoothly
Minimizes under-eye shadows
Ophthalmologist tested, safe for contact lens wearers
Why it's Safer
Countermatch Eye Rescue Cream is formulated without the use of formaldehyde, a potentially carcinogenic preservative commonly used in eye creams which has also been linked to detrimental effects on the immune system. Formaldehyde can also be listed as formalin, formic aldehyde, merthaldehyde, methanol and oxomethane.
How to Use
Use morning and night. Lightly pat around eye area until fully absorbed.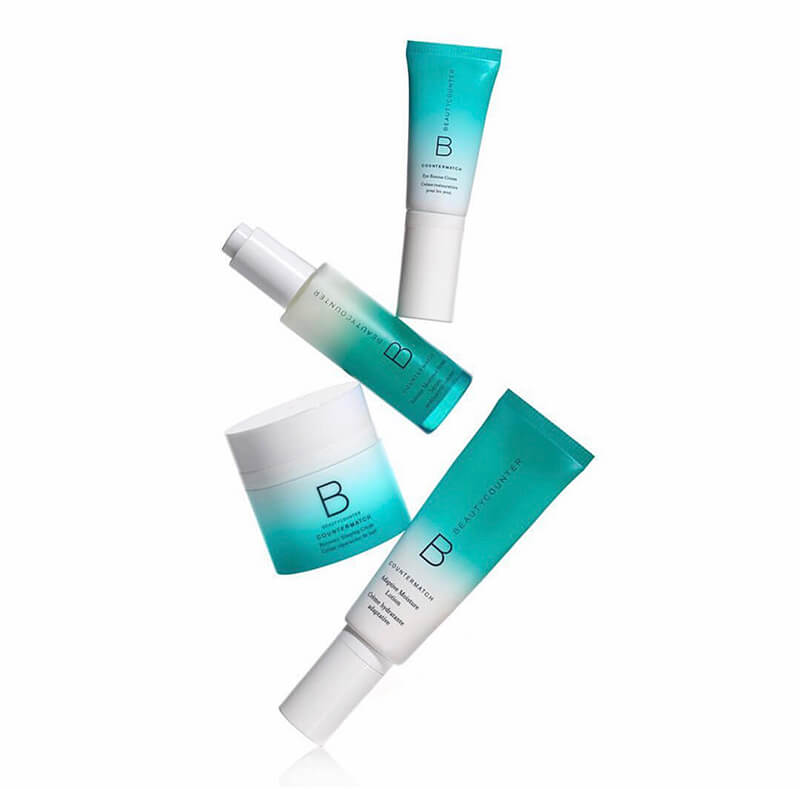 Countermatch Adaptive Moisture Lotion
I lean towards dry skin, which is why I chose this face lotion.
Product Benefits
Leaves skin refreshed, vibrant, and radiant
Helps skin function at peak performance
Lightweight formula absorbs quickly
Adjusts hydration levels throughout the day to keep skin within the optimal hydration zone for 24 hours
Why it's Safer
The Countermatch Day Cream naturally adapts to your skin's hydration needs resulting in smoother, more even skin without the need for silicones or synthetic polymers.
How to Use
Apply to face, neck, and chest after cleansing. Pairs perfectly with your favorite facial treatments, including serums and oils.
Alright, I've given a ton of information today. I could go on-and-on-and-on…..I have been loving Beautycounter, and I won't stop sharing all the information with you. I am always happy to answer any questions you might have, so never hesitate to EMAIL ME. Seriously. I get emails and questions daily about anything and everything, and I always respond.
If you're interested in hosting a virtual social via Facebook, your blog, etc., I'd love to help you set one up (of course there is incentive for you!). Just reach out for more information.
More soon…..it's winter – especially here in the frozen tundra of Minnesota, so I want to share with you why hydration is super important.
p.s. If you don't think the Countermatch Collection is right for you, but you are still on the hunt for a safer skincare line, this might help.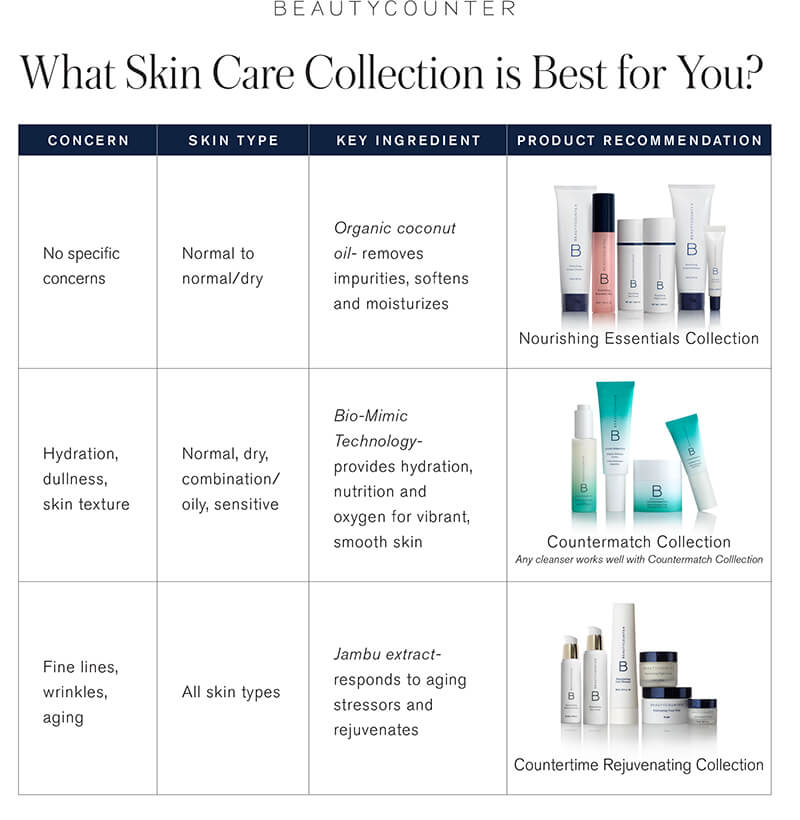 p.s.s. Interested in learning more about Safer Beauty? Join my 12 Days of Safer Beauty journey for FREE by clicking HERE.
Xox,
SKH
You will heal. I will help.