I am on day 19 of my 30-days strict AIP, so I thought I'd pop in today to share with you how I'm doing on the autoimmune protocol and doctor's appointment check-in that happened yesterday.
Autoimmune Protocol and Doctor's Appointment Check-In
Click HERE to save this post for later.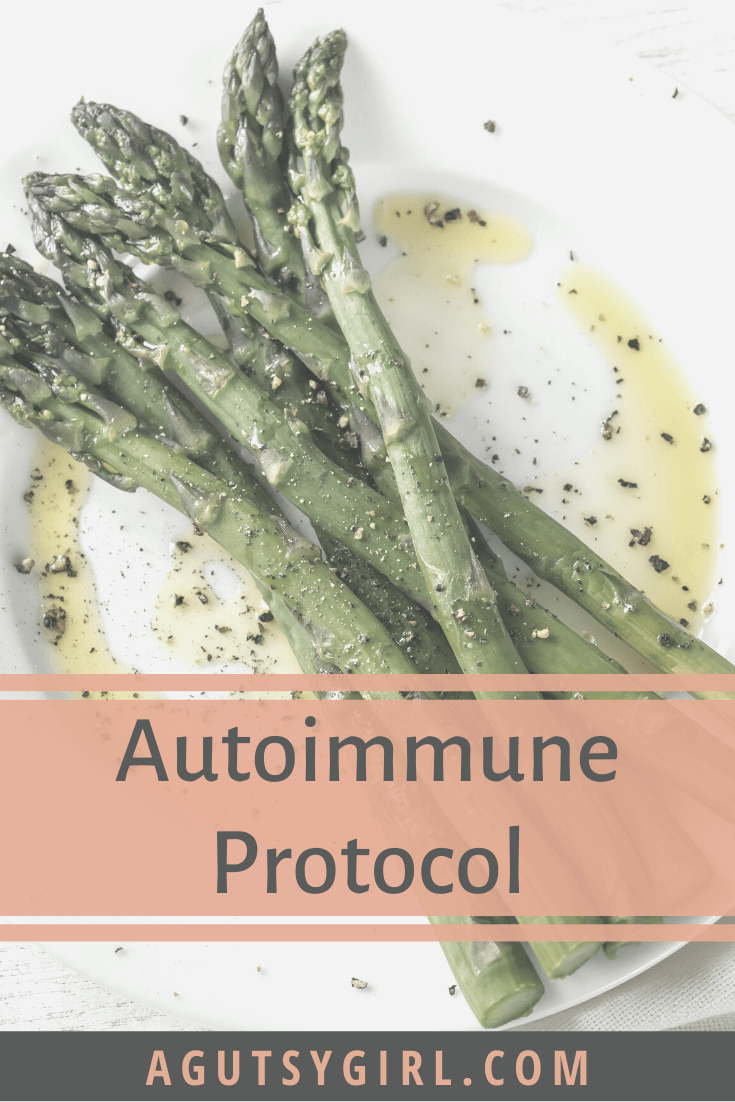 Autoimmune Protocol
It is serving me very well, and if you recall, the main reason I was doing it was not because of symptomatic gut issues, but instead because of lingering skin issues.
I am learning that, while I have been feeling phenomenal doing AIP and the skin issues seem to be healing, the real underlying cause for the skin issues are due to hormones (remember, I destroyed my hormones). So even though AIP as a stand alone might assist in healing, it has been (and will continue to be) other things I'm doing that are making the real difference. Once I really get a grip on the skin issue, I'm planning to write a post to share everything I did to heal it.
Eating AIP has not been a challenge for me in the least bit. I make meals like this and this.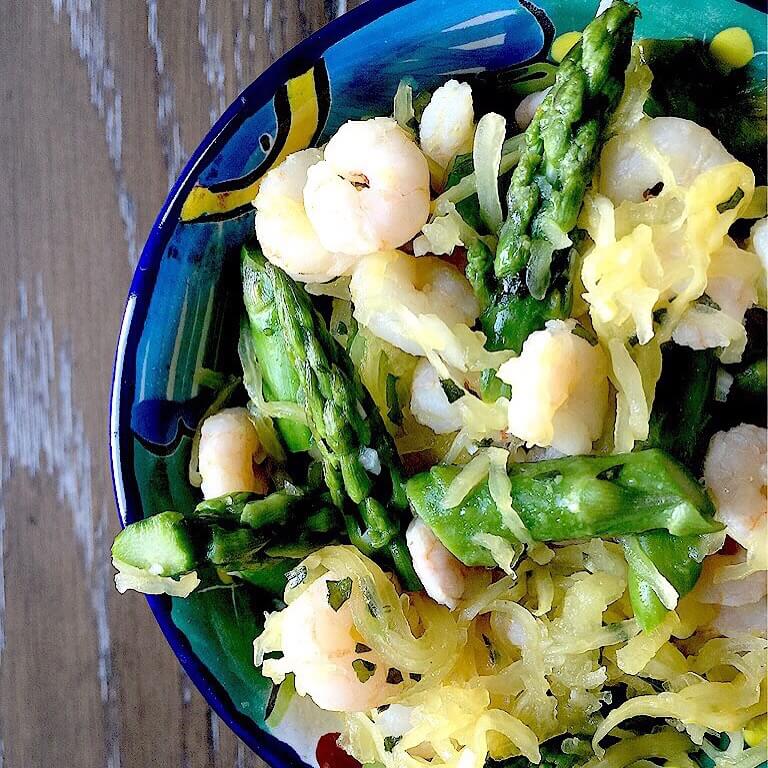 My cravings for all the chocolate and peanut butter and cakey-carby are completely in check because of the AIP bread recipe I perfected.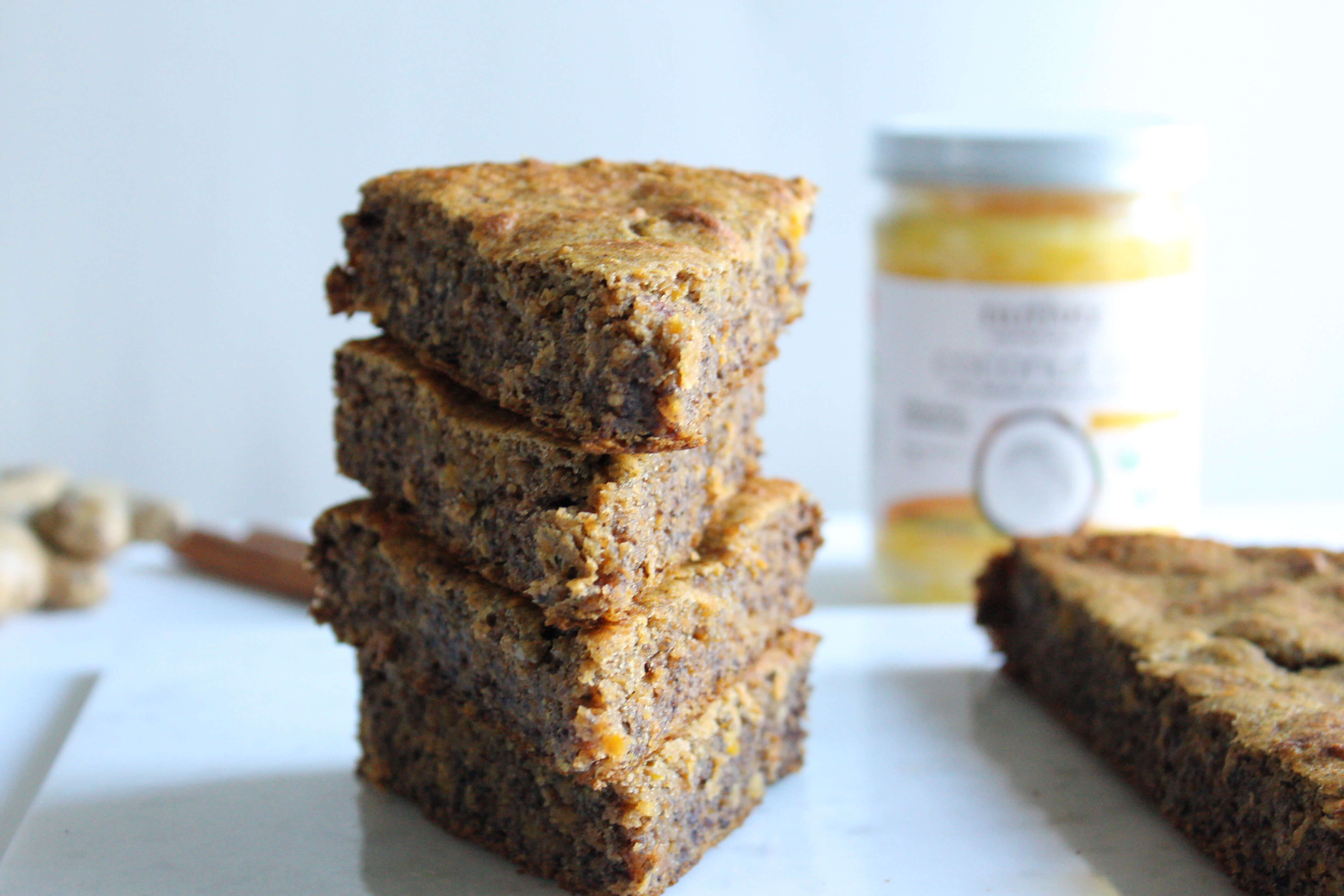 Other Things I Eat
I don't eat "breakfast foods" for breakfast and "dinner foods" for dinner. I just eat according to cravings, hunger levels and what I can feel my body needs at any given moment. Here is a list of my favorite AIP-approved foods that I tend to eat most currently. (Click HERE to save this list for later.)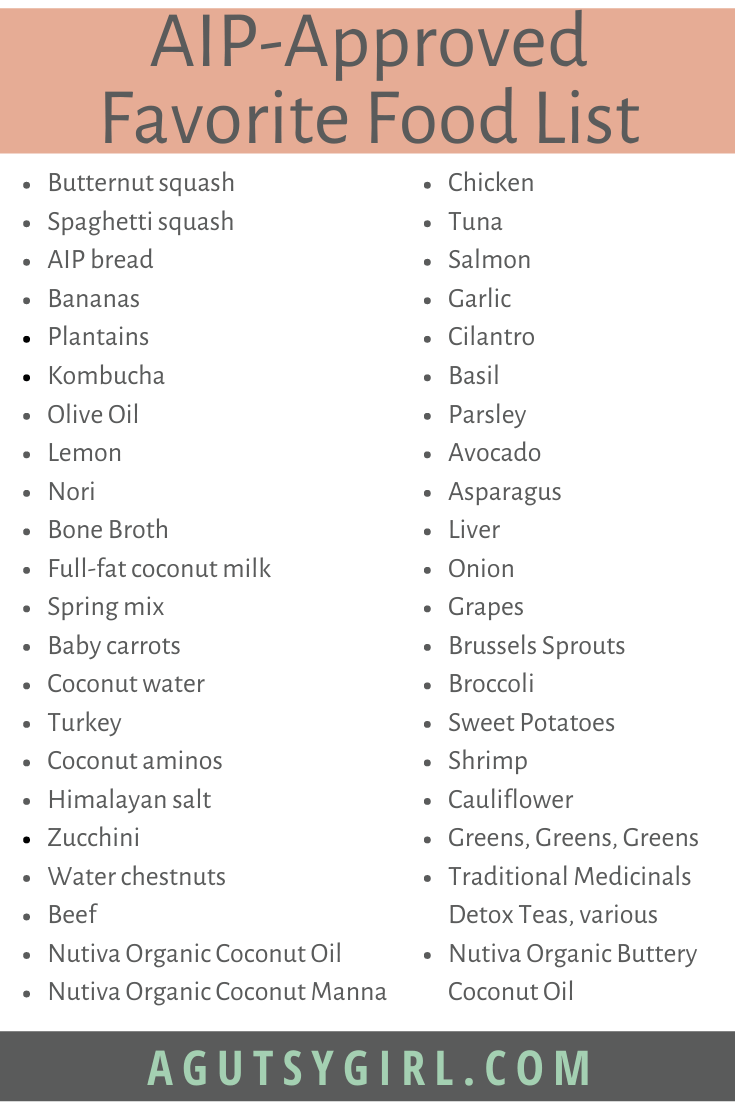 I have "cheated" two times only. One time I had 2 ounces of Vodka; the other time 4 ounces of wine. I discussed alcohol at length with my doctor, and for me, the jury is still out, but more than likely I will need to stick with 2 ounces or less per week for quite some time still. Sad. I know.
My intentions are to finish these 30 days, and then decide how I'll move forward.
Doctor's Appointment Check-In
I'll just give it to you straight from his notes, my plan for moving forward and finding even more healing on this journey:
Repeat the SIBO test. We want to make sure it's gone.
Continue LDN.
Repeat a different stool test. Full disclosure: I am going to deny this one because at this time I don't think it's necessary.
When done with the test, focus on rebuilding an even healthier gut with probiotics and prebiotics.
Continue with the HCL, adding in a little apple cider vinegar as well. We are trying to decrease the number of HCL I take with meals and hoping the ACV will help.
Add in some liver support and additional GI support. These are both via supplements and we are doing them for the skin issues in particular.
Advanced adrenal support.
My plan and tactics for managing stress, including meditation.
Note: these are just some of the main new things. I still have several things I do and take daily to support the healing process.
Most of the things we are focusing on now are directed towards my skin, "adrenal fatigue" and managing/helping all the current stress I presently feel/have.
My doctor commented several times that when it comes to understanding how to heal core issues and/or how to not have a relapse, I get it, and I am focusing in all the right areas. Where he supports me 100% is directing me to the appropriate supplements and giving me ideas and confirmation for things I need to do in my life to help myself.
After my appointment with him, things seemed to be even clearer. I know that if I can stick to the plan and get myself re-adjusted physically and emotionally, my healing efforts will continue to be strong as ever.
Xox,
SKH
You will heal. I will help.