Today I have a simple Homemade Red Wine Vinegar and Oregano Dressing for you to try.
Dressings and sauces are life. Amiright?!
Dressings are Usually Not Gluten Free
But when you look at the ingredients on a bottle of dressing, you are likely to find yourself overwhelmed. If you are gluten free, you will also likely find yourself putting it away.
Most packaged dressings are not gluten free.
It's the prime reason I make my own.
Perhaps you tried this simple one several months back?
Anyways, my cousin got me an awesome balsamic vinegar, red wine, and olive oil set for Christmas. It's such a stunning set that I hated even opening it up.
But alas, I opened them up and began cooking away.
I wanted something light and delicious, so I opted for spinach, bok choy and quinoa tossed in my new homemade dressing.
The entire meal will literally take you less than 30 minutes. Not only is it plump full of nutrients, but it tastes fantastic and there are no artificial anythings in it.
By the way, did I mention that this dressing is: gluten-free, dairy-free, soy-free, sugar-free, low-FODMAP, Vegan, and Paleo? It's true.
Homemade Red Wine Vinegar and Oregano Dressing
Click HERE to save this recipe for later.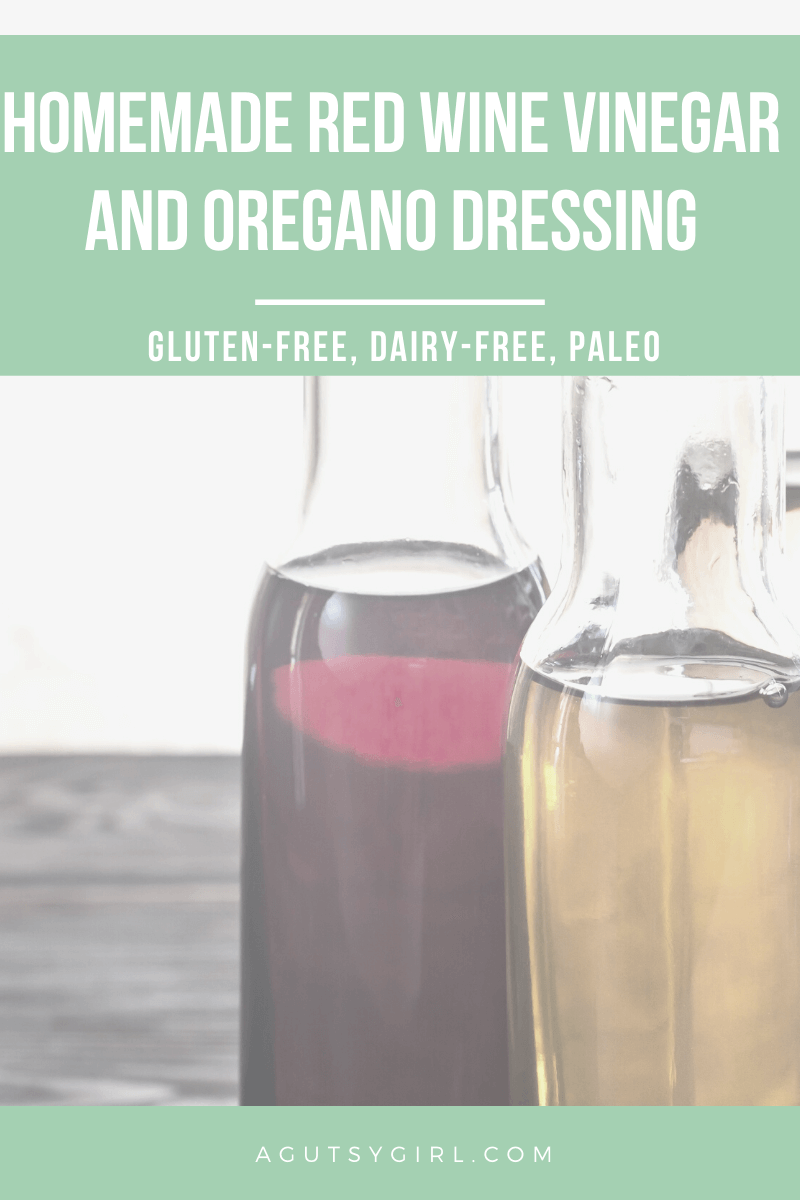 Homemade Red Wine Vinegar and Oregano Dressing
Prep time:
Cook time:
Total time:
Light, fresh, and homemade salad, saute, and/or veggie dressing.
Ingredients
½ cup olive oil
¼ + ⅛ cup red wine vinegar
¼ teaspoon sea salt
⅛ teaspoon oregano
pinch of black pepper
Instructions
Place all ingredients in a mason jar (I use an actual salad dressing jar), and shake until thoroughly mixed together.
If you liked this recipe, you might also enjoy:
Xox,
SKH
You will heal. I will help.