Do you know the difference between ingredient s vs ingredients?
This past holiday season I saw a TV commercial where a sugar cookie company was claiming you could make these beautiful Christmas Cookies with only 3 ingredients, of course, the sugar-cookie dough as one of those ingredients.
That beautiful, little sugar cookie they made had 3 ingredients, but NOT 3 ingredient(s).
The eggs and butter you added to the batter were an ingredient, but so was their cookie dough batter, which is clearly filled with ingredients upon ingredients (mostly just processed Frankenfood, btw).
Let's take a look at this analogy using "adjectives" and "nouns."
Ingredient s vs Ingredients
Click HERE to save this post for later.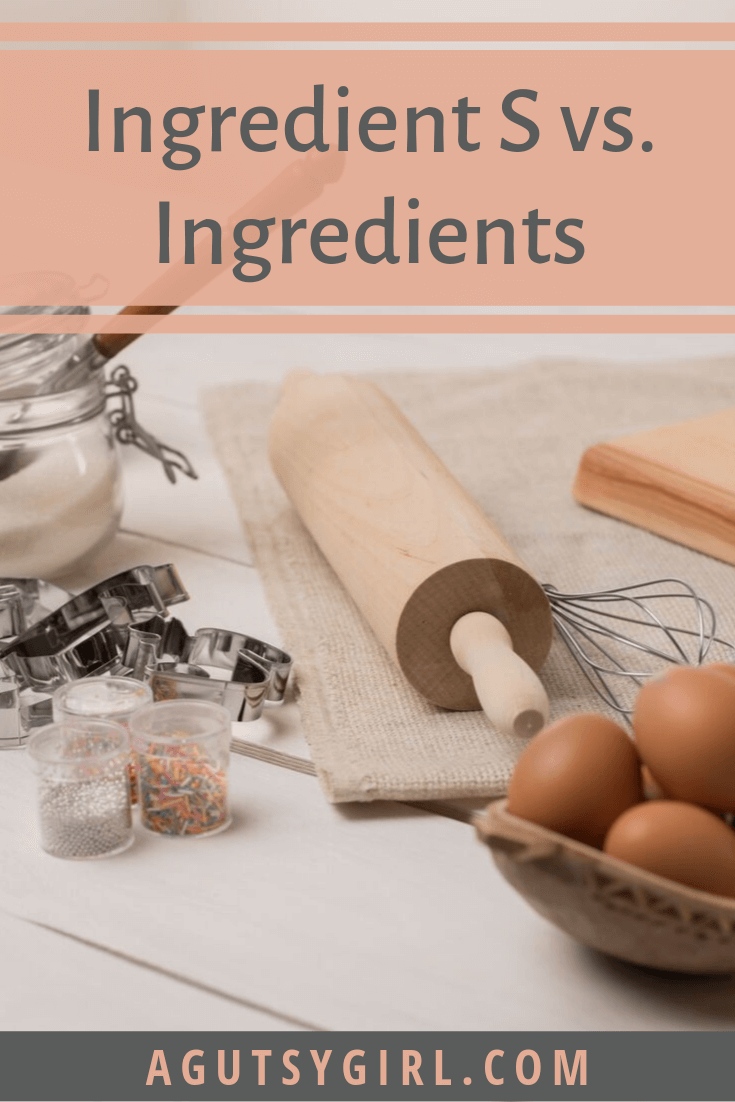 To me, ingredients are adjectives to the noun, if you will. They describe the various components that make up a single food item.
Ex. Ingredients = (___) + (___) + (___) = Food Item
Ingredient(s), though, are just simple nouns in this analogy. Each food item is a noun and since nouns don't describe other nouns, these items are in and of themselves. They are the pure, untouched foods.
Ex. Ingredient s = (romaine lettuce) + (baby cherry tomatoes) + (olive oil) + (raw almonds) + (watercress) + (avocado) + (wild salmon) = Salad (food item)
Please hear me out. I am not saying that we need to vilify ingredient s by any means (at least not 100% of the time). I'm not a fan of FEAR-ing people into their way towards living a healthier lifestyle. Healing the gut requires far more than food.
What I am saying is that we need to understand that when a company touts "only 1, 2 or 3 ingredients," that may not mean what you think it does.
I believe that the food industry needs to be regulated on this more because if a label has 20, 30 or 40 ingredients, the average consumer doesn't have the time, energy or care to think of these analogies.
If you are truly trying your very best to heal your gut, you'll want to be very aware of the differences between ingredient s vs ingredients.
Want to learn and explore even more? Grab The Gutsy Girl's Bible and/or go on a FREE 21-Day Gut Healing Inspiration Journey with me HERE.
Xox,
SKH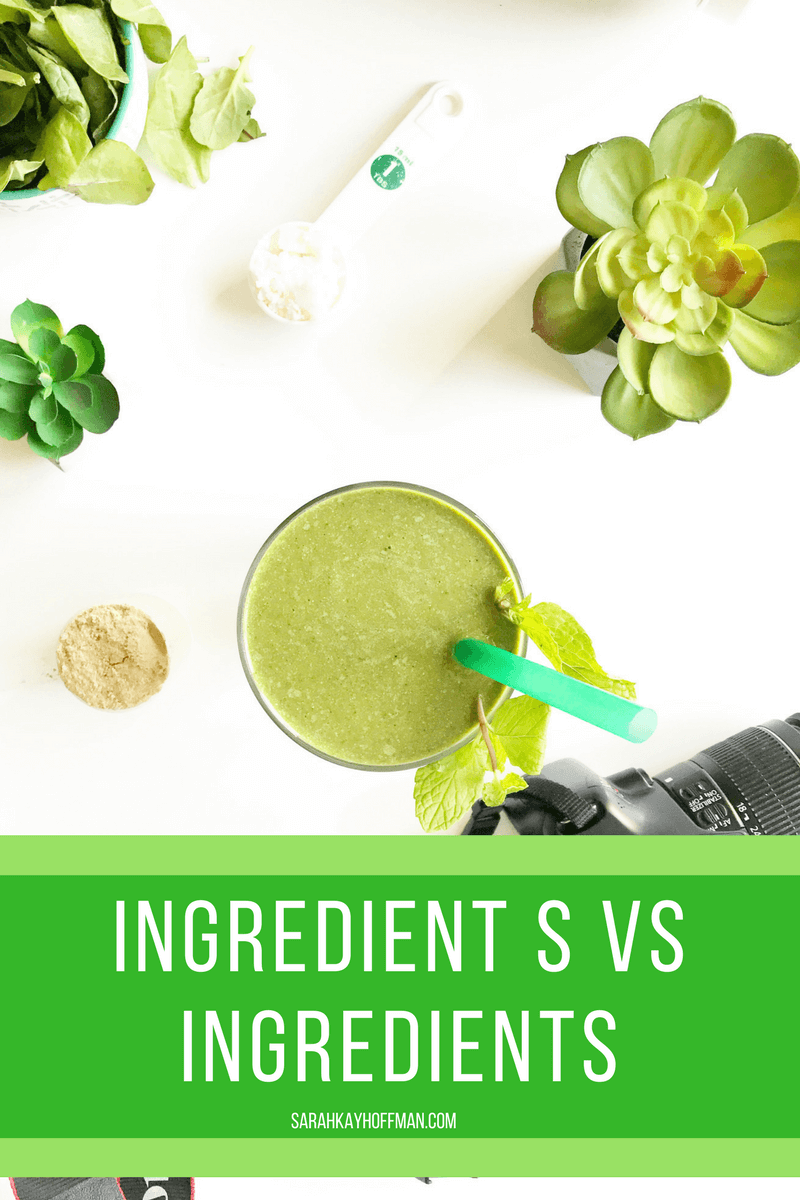 You will heal. I will help.