When you start a purging habit via getting rid of things, not only are you clearing the clutter but many times you could be helping someone else out.
As part of my 2011 goals, I am simplifying and getting rid of things. I started with my closet and am now working on my home office.
A Purging Habit
Between my husband and I, we had 2+ (huge) boxes of clothes that we no longer wanted. After gathering it all up, we donated it to a local organization for the less fortunate! Our closet is much less cluttered, and someone else is probably feeling very fortunate. What is one person's (mis) fortunate is another person's fortunate.
Each time I opened my home-office closet, I felt overwhelmed and stressed.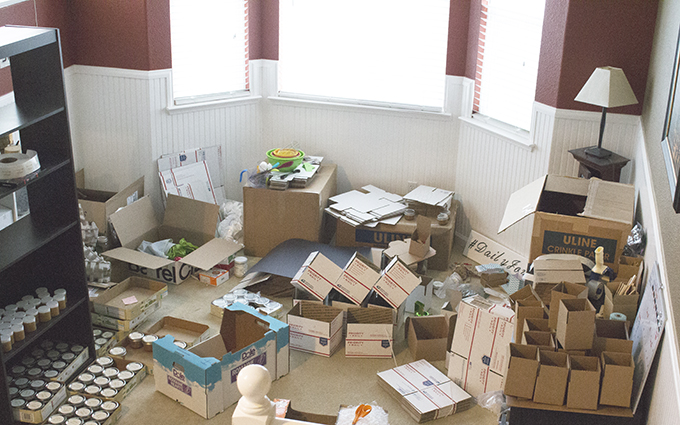 After cleaning, throwing, organizing and clearing the clutter, I feel so much better.
Every single room in our house was overdue for a major purge.
The purging habit doesn't need to be done daily. – obviously! You could implement this on a bi-monthly or monthly basis. But put it on your calendar, and test it out!
At the end of the day, there just simply isn't anything beautiful about some messes.
Xox,
SKH
You will heal. I will help.