I'm taking a small break today from anything serious (because the next two posts coming down the pipeline are serious) to share with you how I make money blogging.
The first thing you should absolutely, positively, and 1,000% know is that, no matter what anyone is out there portraying, very few people are killing it financially with their blog. Do not believe the hype of an overnight success, lavish "working from the beach" while making millions.
It's not real. (I have been doing this for like 10 years now, and I'm not making millions.)
Let me be very clear. I have a full-time job in the natural foods industry as a content producer and digital storyteller. That is how I make 92% of my income.
That said, I absolutely do make money from this blog. I keep zero secrets because I have never wanted anyone to think I'm shilling for anyone or anything. Because this is not my full-time job, I have never needed to sell my soul to companies, brands and/or anyone or anything else in order to keep the blog alive.
I do this 100% out of passion, love, and devotion for my story and for helping YOU.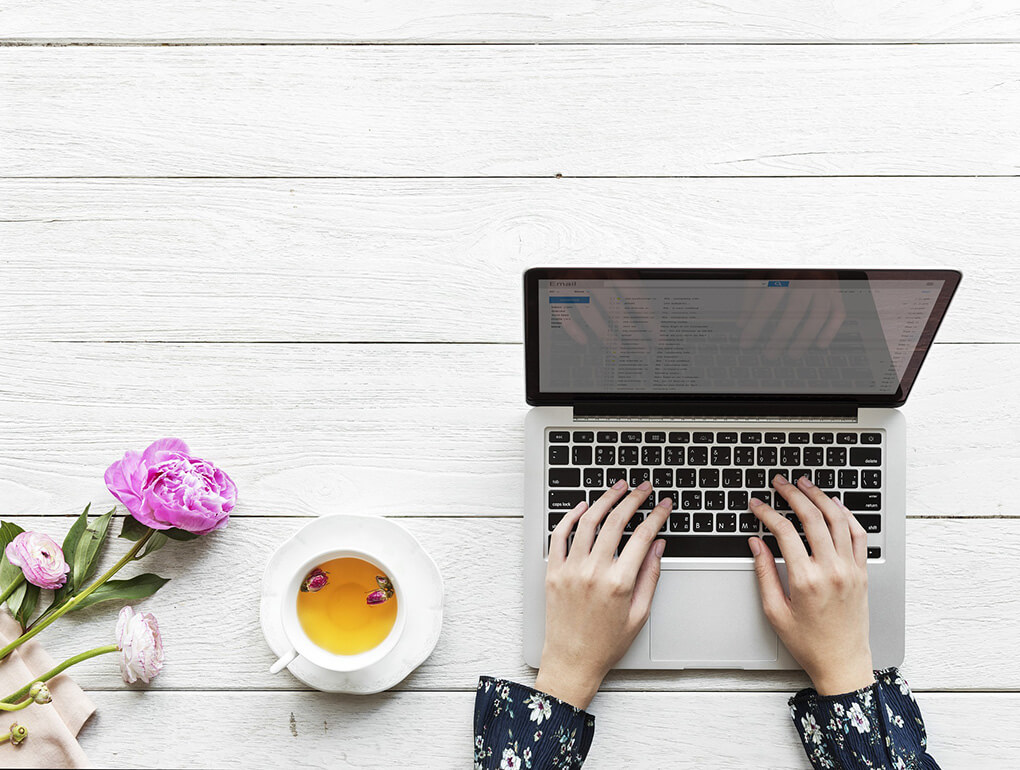 Knowing all of that, I'm sharing this today for these reasons:
I run this blog, share this information, and spend hundreds of hours producing it all for FREE. You pay nothing to read the things I write, but you must know that because of the hundreds of hours I spend on it (and money it costs to keep it afloat), I need to make money from it.
People ask me all the time, "How can I start and blog, and how do you make money from it?" So here it is.
My friend Caren wrote a similar post recently called, "Can We Talk About How I Make Money for a Sec," and I found so many parallel thoughts.
Some people think I just sit and play on the Internet all day, that I write posts and share information because it's good for my health. Well….it is good for my health (because I find writing, sharing, and giving therapeutic), however, I make money doing this and I am strategic about every single thing I do.
How I Make Money Blogging
Click HERE to save how I make money blogging for later.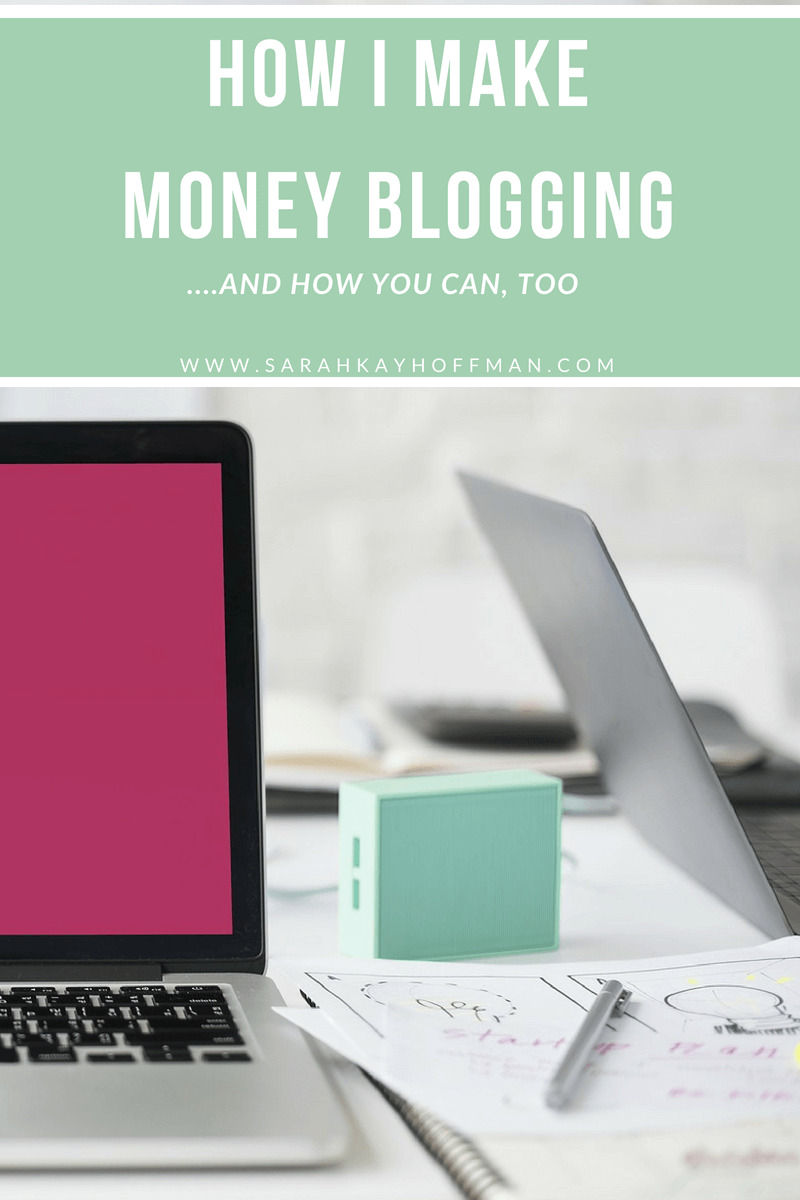 I'm just going to be blunt with sharing how I make money blogging. If you know me IRL, you know that's my style.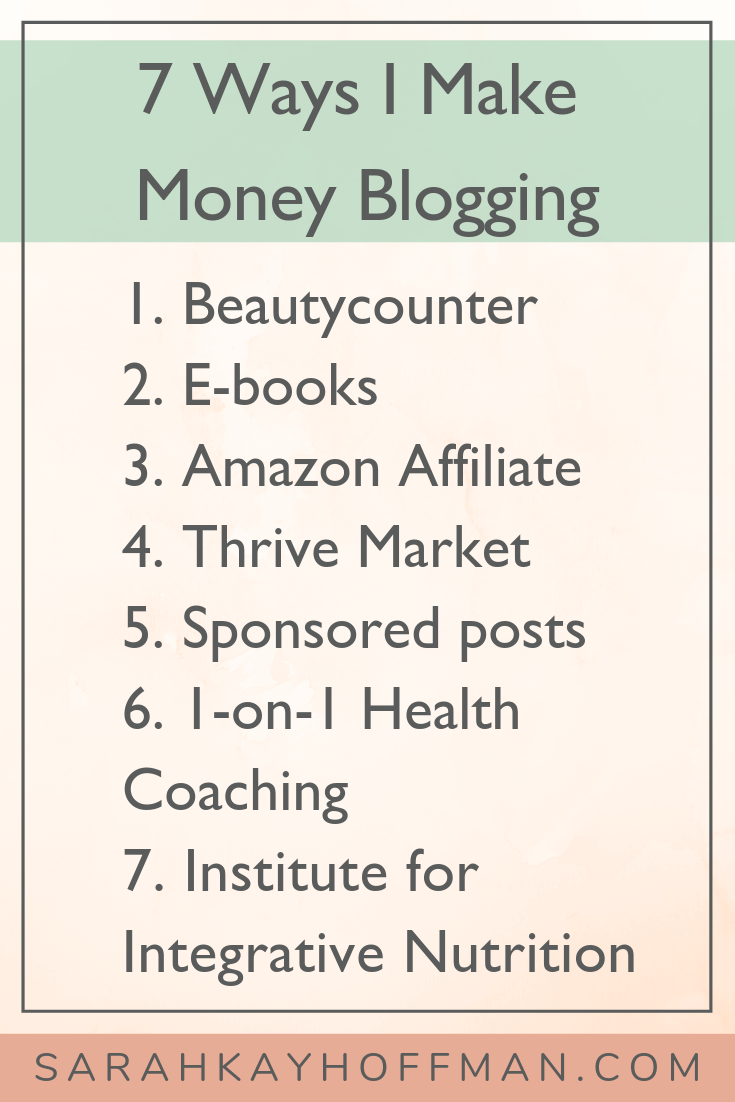 And there you have it. That is how I make money blogging.
Again, I don't ask you for a penny to give you hundreds (now thousands upon thousands) of hours of content for FREE. All I ask is that you support this blog with any of the 7 above, as they pertain to you. It would be odd if none of them pertained to you because you do read this blog – ha – but if that's the case, then the best thing you can do is share my blog posts and blog in general with someone who might also find the value you do.
Unlike Caren's post around how she makes money blogging, I have never gotten a rude comment or email about making money on my blog, and for that – for you – I am so thankful.
I believe that my readers and those who support this blog are some of the best in the world. Every single time you share a post and/or purchase via one of the 7 above, I am able to provide more and give more to you.
Thank you.
p.s. My full disclaimer can be found HERE.
Xox,
SKH
You will heal. I will help.