This past year has been my biggest growth year for food photography, so I thought I'd share 14 food photography lessons learned.
I am a 100% self-taught food photographer. I have taken a one-day course, but beyond that, I have absolutely zero formal schooling for food photography (photography in general).
Background + How I Ended Up Here
I owe 100% of where I'm at today for the chance at shooting some random recipes I made for Nutiva…..because back then there wasn't anyone else at the company really to do it. This is, literally, how it all started. One day, I made a recipe and they asked if I could just take a few images to go along with it so we could put it up on the blog. I happily obliged, and then I never stopped.
That was in 2014. Here are some of the very first images I ever took (2014-2016):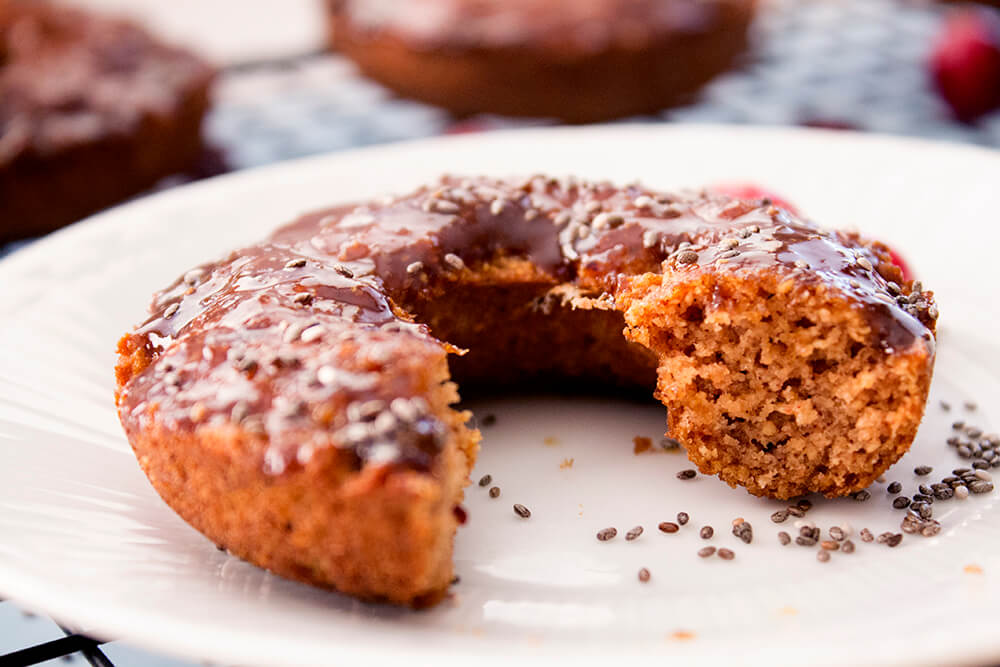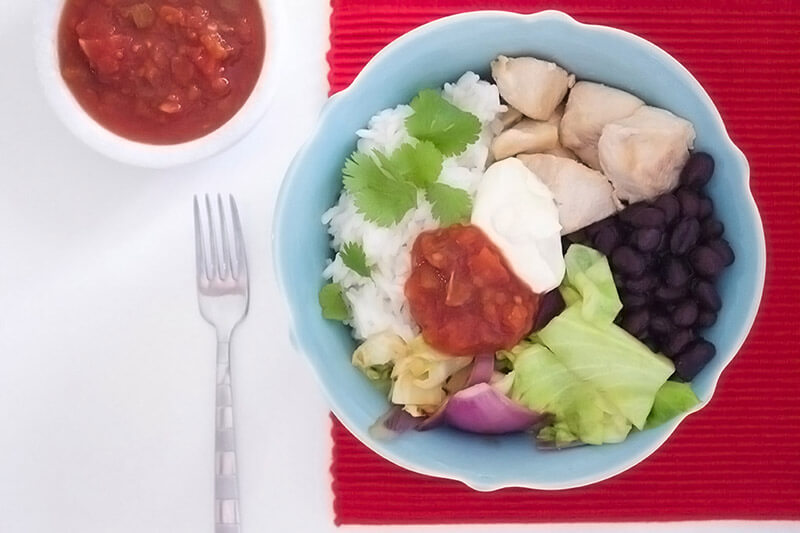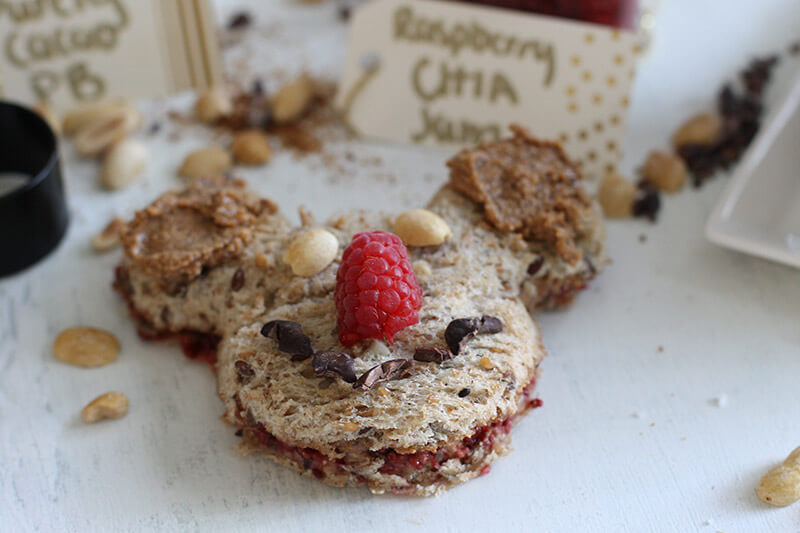 I want to be super embarrassed, but I'm not. That was only about 4.5 years ago, and I have come so far since then…..with zero formal training.
Where I am Today
I shoot almost 100% food; sometimes lifestyle stuff around food, but always in some way, shape, or form relating back to a food client.
My food photography and general portfolio doesn't get updated weekly, but HERE is where you'll find it.
I don't only shoot food, but instead I'm a content producer in general. (In fact, I wrote a blog post on that via LinkedIn last week. You can read it HERE. It's called, "9 Most Common Content Marketing Problems (and Solutions)."
I adore producing and photographing for clients and for my own blog – which is mostly why I'm sharing this with you today.
And even though I think there is so much awesome about it, producing content and doing food photography has not come without some massive challenges for me these past few years. It's far from easy, especially self-taught, and furthermore, the pressure doesn't stop with myself – when you shoot for a brand, there is an additional layer added.
I wanted to share more about the 14 food photography lessons learned because I know it will help and/or inspire someone. If nothing else, it might be interesting to you.
14 Food Photography Lessons Learned
Click HERE to save this post for later.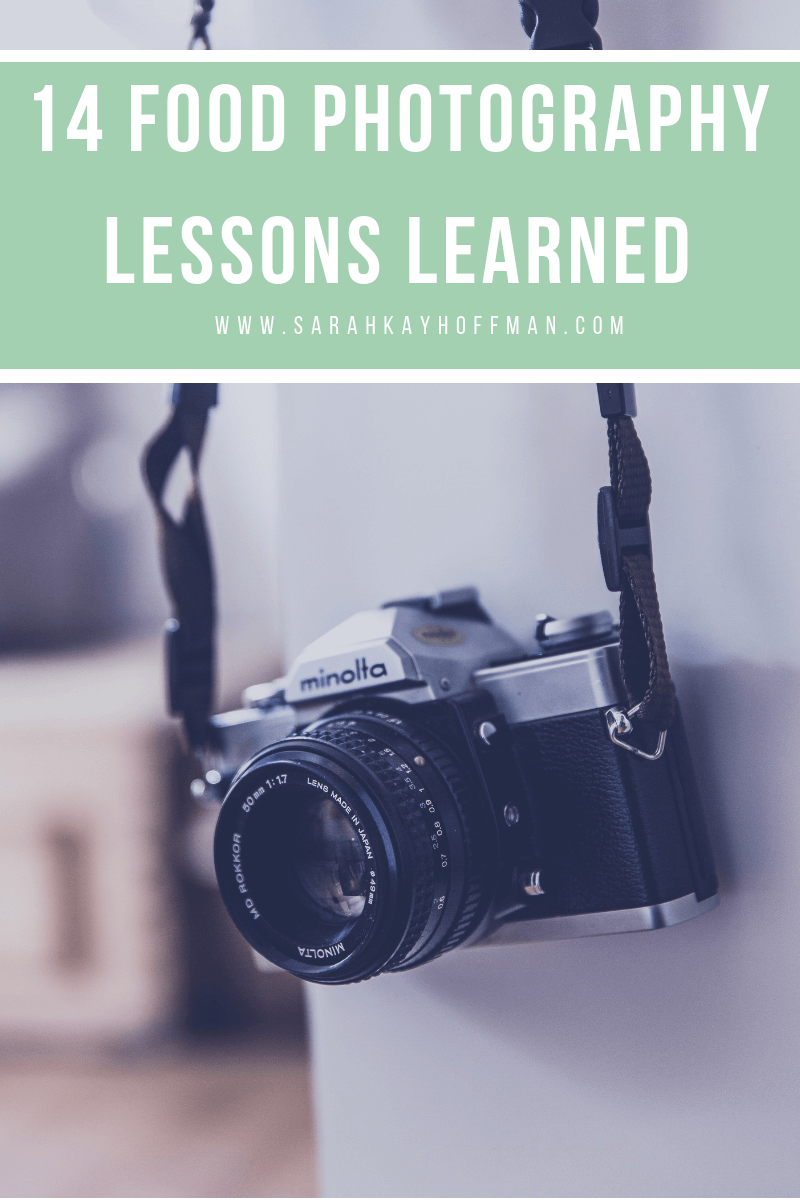 Shooting brand products is different than shooting a recipe. It's one thing to shoot a recipe for your own blog, but it's quite another when a brand wants their product shot, front and center, crisp and clean. Getting that shot depends on multiple factors, but the number 1 secret to it you'll find below in #9.

Learning to shoot on the manual setting is key. When I first started (prior to 2014, for my own blog), I used a simple point-and-shoot camera. Then, I graduated to the Canon Rebel T3i. A little over a year ago I finally upgraded to the Canon EOS 5D Mark II Full Frame DSLR Camera. When you use a point-and-shoot camera, you do not have the option for shooting manually, but even when I moved to the Rebel, I was still mostly only using auto because I was afraid to try anything else. But I kept learning and reading blogs and they all said, "you must learn to shoot manually." So I practiced and practiced; today I would never shoot on auto. When shooting manually, you have full control. And control is critical.
Food photography is more than just the click of a button. Before the digital age when hundreds of images weren't needed monthly, a food photoshoot was really a job for three professional, with three very unique skill sets. They include:

Prop stylist. Someone who is choosing all the props that will be part of the shoot to the tell the story.
Food stylist. The person who styles the food to make it look just right.
Photographer. S/he who knows the camera better than anyone else in the room, decides on the perfect settings and lens to use, and does the final click.

Actually, it's four main positions that go into one image. You'll hear people talk about the three positions above. But I think it's actually four, and quite honestly, the fourth position might be one of the most critical. The fourth position is the person who takes the raw files and edits them to make an image ready for final viewing. I discussed this once via Life Edits. Images typically go through multiple edits (via Photoshop and/or Lightroom primarily) before you ever see the final version. This is a skill that takes a ton of time and practice to perfect. I have spent hundreds of hours studying, learning, and applying. I will spend thousands more because it's imperative to my position.

Composition. A photo's composition is the way it is laid out and made up. Up until this past year, though, rarely did I pay attention to it and if ever I nailed a composition, it was straight luck. There are literally hundreds of ways to approach composition. The more you know and the more you play and practice, the easier it becomes to understand.

Backdrops and table tops. When I first started, I was shooting anywhere and on anything. Today is vastly different. I have a collection of backdrops and different table tops (real and fake) that I use. Having these can boost the final image immensely. I have paid almost $300 for a tiny one, down to nothing for ones my dad has made for me.

Every brand is vastly different. Oh my goodness – if ever truer words were spoken. Delighted By Dessert Hummus was all sparkles, delightful, bright, and light. By contrast, Elmhurst Milked is simple, classic, earthy, and darker. Beyond color alone, the way brands approach images are also different. Some of my clients want creative, over-the-top, "food porn." Others was scenes and set ups, in situ with product. And yet others want a blend of sometimes earthy and sometimes bright, light, and fun. Some are product-heavy; others are lifestyle focused.

Use a clicker. I use a shutter release remote control and it has saved my life. The biggest thing I have learned this past year is that the less amount of time I'm physically touching my camera, the higher quality my images turn out to be. Using a clicker is part of that equation.
Stillness is critical. A tripod is the second part of this equation. Stillness is critical, and the stiller the camera is, the more you are able to play with low-light settings, product photography, and overall reduced shaking. In the beginning, I never used a tripod. And then I used basic ones, graduated to a better one, and now I have a Manfrotto (which includes the stand, side arm, and ball head. Upgrading to this meant even more stability plus the ability for crisp flat lays. My next purchase is a C Stand of sorts.
Still life is hard. People tell me all the time, "Oh that must be so easy shooting food. It just sits there and you take a picture." Right. Let me tell you – still life is super and totally hard. In fact, I love saying and meditating on this idea all the time. You know, the irony; still life is hard. Something that seems so simple and calm is really anything but.
The color wheel matters. Why do I still have the color wheel on my lifestyle holiday list? Because I haven't found the right (inspiring) one for my studio yet. But the color wheel matters, and I'm constantly referring to it if I need color help and inspiration.
The camera lens is more important than the body. I was also told this, but I didn't understand it until I got my 50 mm f/ 1.4 lens. With this lens, I am able to shoot in lower lighting. It's fixed, meaning that I can't manually zoom in and out, so I'm still working with when it's not appropriate for me to shoot with, but in general, this lens will produce a much better (crisper) image.
Practice, practice, practice. I can't emphasize this one enough. If I even go a week or two without picking up and shooting with my camera, the art feels rusty to me. Of course you can study and go to school for food photography (eh – photography in general), but practicing is by far the most critical thing you can do to develop the skill and hone in on your own, unique style and craft.

Know your worth. What I learned this past year is that, when food photographers charge brands, they typically charge on multiple levels. First, they charge a flat fee for the half or full day; that's just to shoot. Then, they charge per image the brand wants. Finally, if the brand wants to use it for a print ad or to buy it in perpetuity, they charge an additional fee for that as well. (Full disclosure: I do not charge like that; brands typically end up paying far less with me than others.) That said, now I understand why photographers charge the fees they do. From an outsider's perspective it looks like all a food photographer does is take a photo and call it day. But here are all the things that actually go into any one of my images: years of studying and investing in knowledge and education, equipment purchases (I have spent thousands upon thousands for everything from equipment to backdrops, props to food and more…..), set up (many times this includes making a recipe), takedown (which typically includes a ton of cleanup), research (for shoot inspiration), studio space (I have my own, but I pay monthly rent), photo editing software, and years of brand food photography experience. Can you even add all that up? Today I am able to mix all of that with the fact that my images were on Shark Tank where the amazing Makenzie struck a deal with Mark Cuban.

So yes, yes it's true. YOU must know your worth, and today – as we near 2019, I sure as h#$% know my worth!

Honestly, I have probably learned 100 lessons; I'll stop here for today.
It's too much for this post, but I will work on a food photography resource post. There are so many different people, tools, books, and other things I have used throughout my journey (and will continue to use).
If you're a content producer, food photographer, and/or on any natural food brand side, I'd love to connect HERE!
And if you're simply "just" A Gutsy Girl, then I hope you at least enjoy the images and recipes I provide here……for free.
Questions? Email me or comment below.
Xox,
SKH
You will heal. I will help.