I have shared this Oatless Protein Oatmeal many times before on Instagram (usually in Stories), and each time I do, several people message me, "Can you please share with me exactly what's in that?"
So today I am.
And it's basic.
In fact, it's so basic that unless you need to have an oatless oatmeal, I think you should skip it and go for the 32g of fiber in one super breakfast bowl instead.
But here is why I love it:
It's grain-free, for those times when that's what I need.
It includes gut-healing boosts.
I can make it in like 2 minutes.
It still tastes good. (-ish; no, it's not pancakes or muffins)
It is: dairy free, egg free, gluten free, grain free, soy free, and Paleo.
Oatless Protein Oatmeal
Click HERE to save this post for later.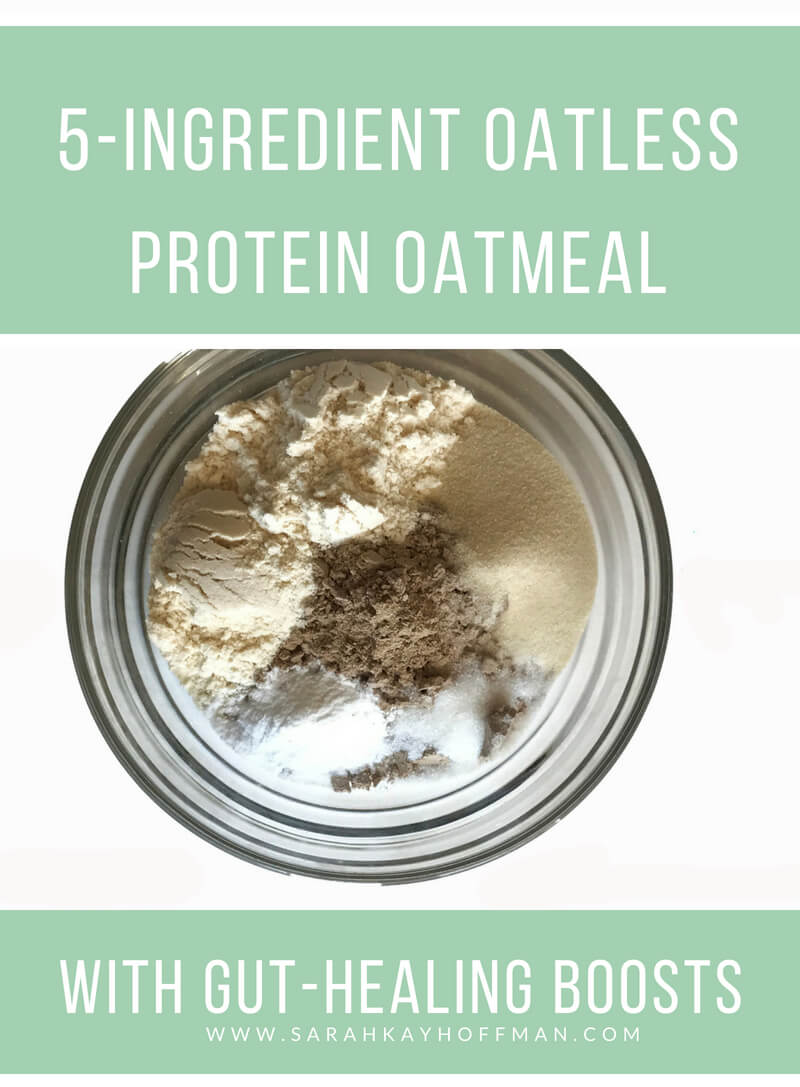 You only need these 5 ingredients to make this Oatless Protein Oatmeal: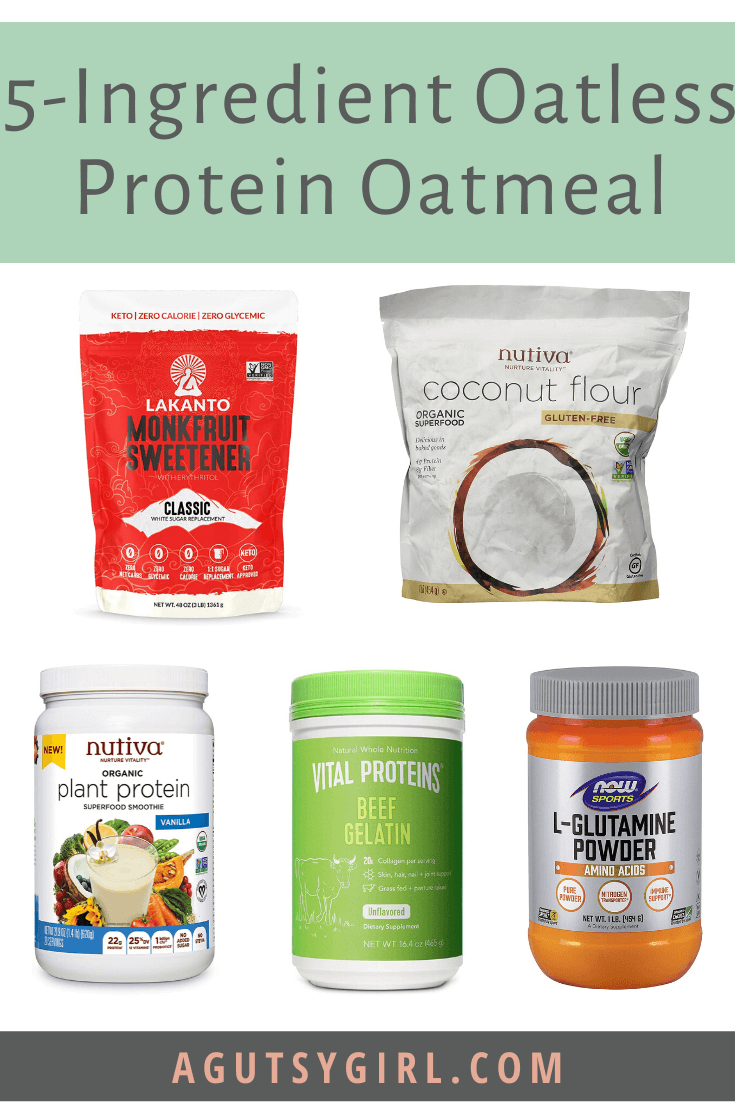 Place it all in a bowl, and either add water and/or full-fat coconut milk to it until you get the desired consistency. I tend to do about 1/2 water and 1/2 full-fat coconut milk.
You can use whatever brand of all the above that you want, but those are always the ones I use.
The only one two that you should not swap is the protein powder (because Nutiva'a new one is grain free), and the L-Glutamine because NOW Foods is my jam.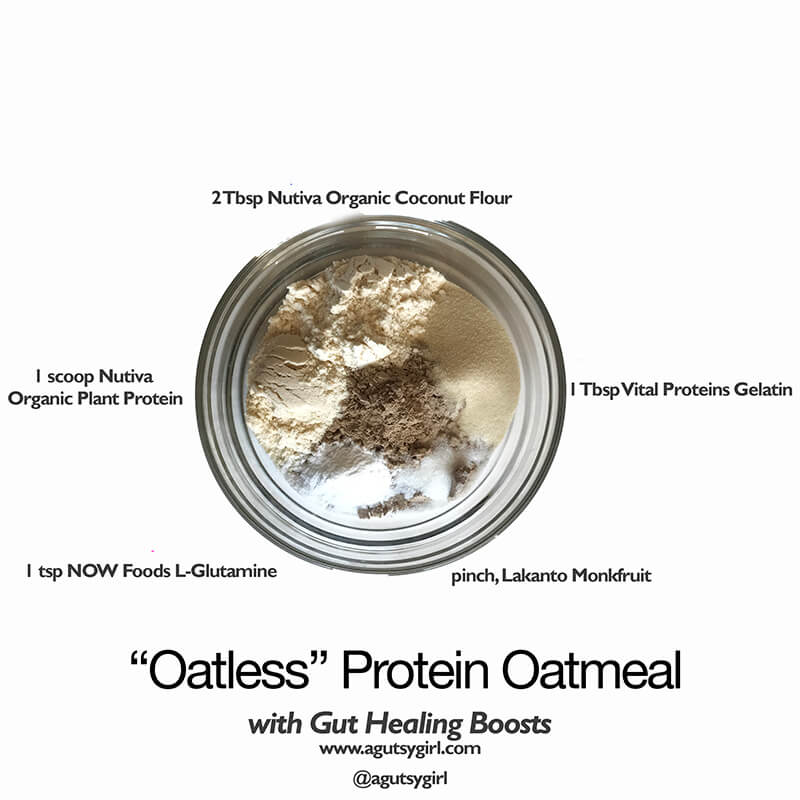 But that looks gross and boring
I already can hear and see some of that happening on the other side of the screen.
And it's okay.
If so, this is not for you.
Why?
Because either:
Your gut isn't that bad so you really don't need to find alternatives like this (be very thankful for that!) and/or
For those of you who need extra motivation around this, I discuss it plenty in The Gutsy Girl's Bible: an approach to healing the gut, 3.0.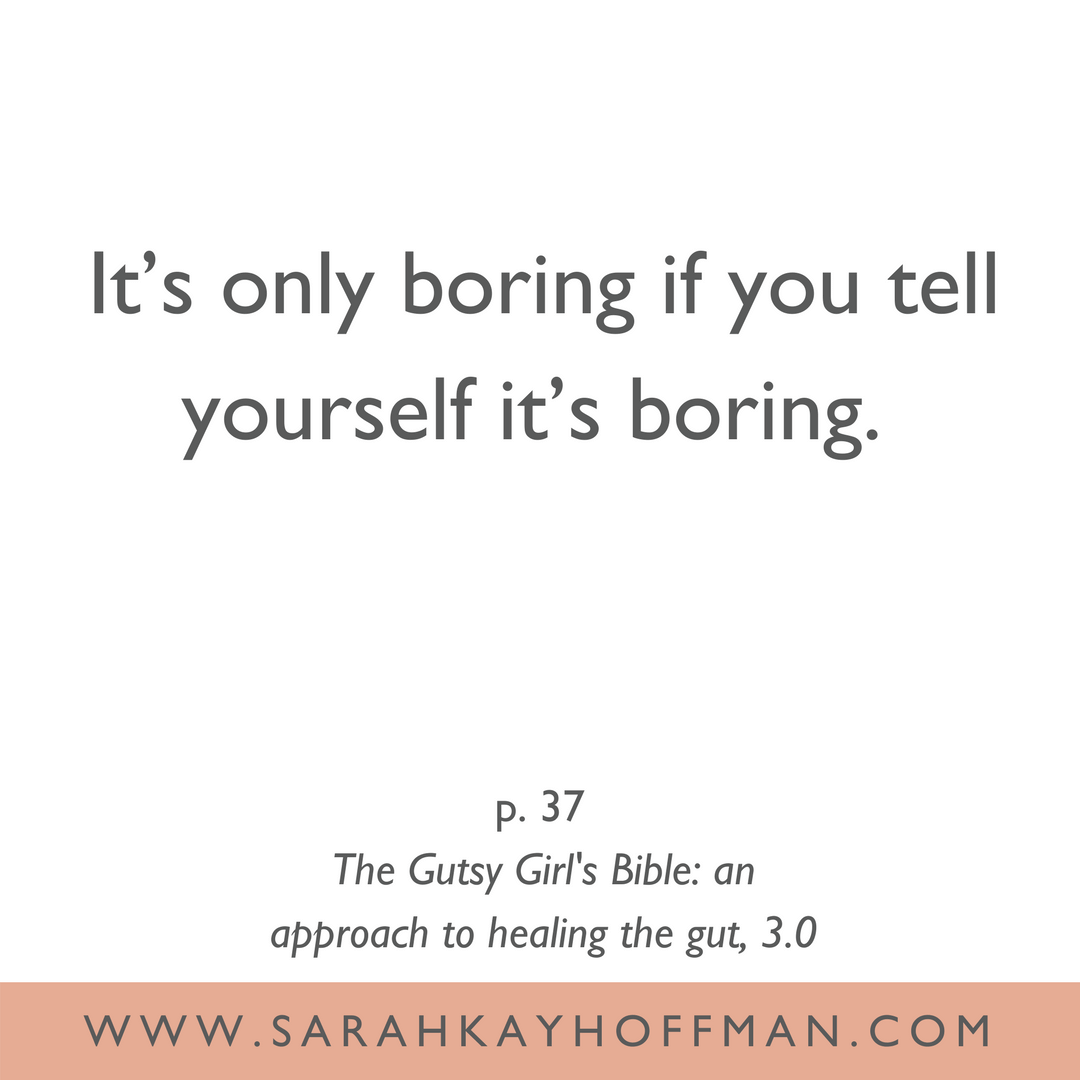 It's only boring if you tell yourself it's boring.
Rarely is gut healing a picnic.
But I have to share something very important with you about gut healing that I learned this past weekend – soon, not today.
It has to do with the difference in HEALING and WHOLENESS.
They are vastly different.
And let me know if try this basic recipe. Y'all…..basic is best.
Xox,
SKH
You will heal. I will help.