I am actually really enjoying sharing the weekly favorites with y'all, and you've been telling me that you are enjoying them, too, so for the third week in a row (I know, I know, showing up like a champ), here is my favorites issue 3.
My Favorites Issue 3
Click HERE to save these for later.
New PACT Stuff. I have written about PACT before, a few times. I just love their stuff for me and for the babies. The drawstring pants are new, and I'm going to stock up on the cuffster pants for my Maya Bee.
The Whole30: I finally bought the book on Amazon last night for my Kindle reader. I obviously haven't read the entire book, but I skimmed through the whole book last night, and it's really good. Now that my gut has been feeling incredible, I never watch what I eat anymore, but I am really curious to see what all the buzz is about the program, so we are going to do a round of Whole30 (and by "we," I mean, Ryan will just naturally join me for the meals we eat together) starting on Monday. I am excited to try someone else's recipes and to kick all the sugar I've been eating lately. There is nothing wrong with sugar or any of the foods not on Whole30. They do not make us good or bad. I just know that, for me, I do not want to eat anything and everything just because I'm feeling phenomenal. I might not need The Gutsy Girl's Bible teachings on a daily basis, but….prevention vs. intervention.
The Felix Organization. I was recently introduced to this awesome and inspiring organization, started by Darryl DMC (yes, that's Run DMC). "The Felix Organization was founded in 2006 by Rock 'n Roll Hall of Famer, Darryl "DMC" McDaniels and Emmy Award winning casting director, Sheila Jaffe. Both adopted and grateful to have been "taken home", they were compelled to use their resources and experience to enrich the lives of children growing up in the foster care system. They had no idea the impact this partnership would have on the lives of so many disadvantaged children."' I am digging into it to find out as much as I can, and how I can help support.
The Foster Care System. And on that, I'm totally digging the fact that this week I nailed down a meeting for early next week with someone from the county. More details after the meeting. I don't want to jump the gun on anything.
Natural Food Coloring. I have mentioned them a few times here, but I absolutely love ColorKitchen Natural Food Coloring. All the rotten Starbucks Unicorn Frappuccino talk reminded me of grateful I am for companies who tirelessly work for the good of people and health. Samarah and I used it last weekend to make a color-infused cake.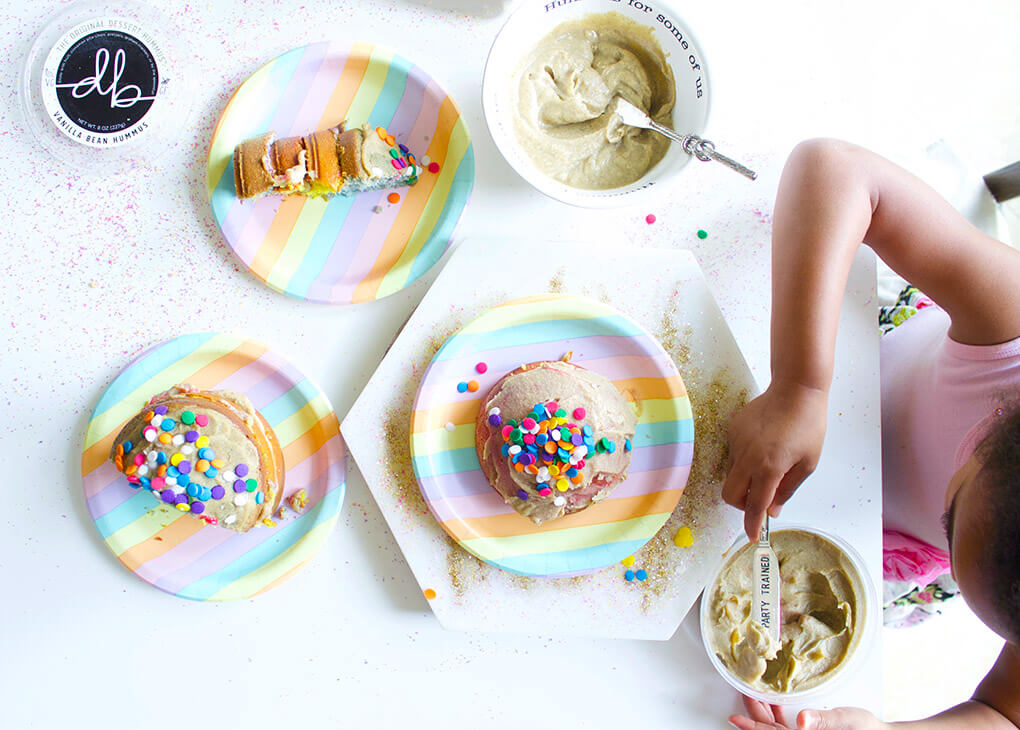 Yoga helps patients with ulcerative colitis. This isn't really "new" news, but the reason I put it on my favorites for the week is for the simple fact that I love when UC (and alternative therapies) are talked about. For the record, I just can't. love. yoga. Sigh.
Deviled Eggs with Red Palm Aioli. Killer. If you love Deviled Eggs, you'll love these. I made them for Easter, and they were gone almost instantly. I see a new batch in the near future calling our name.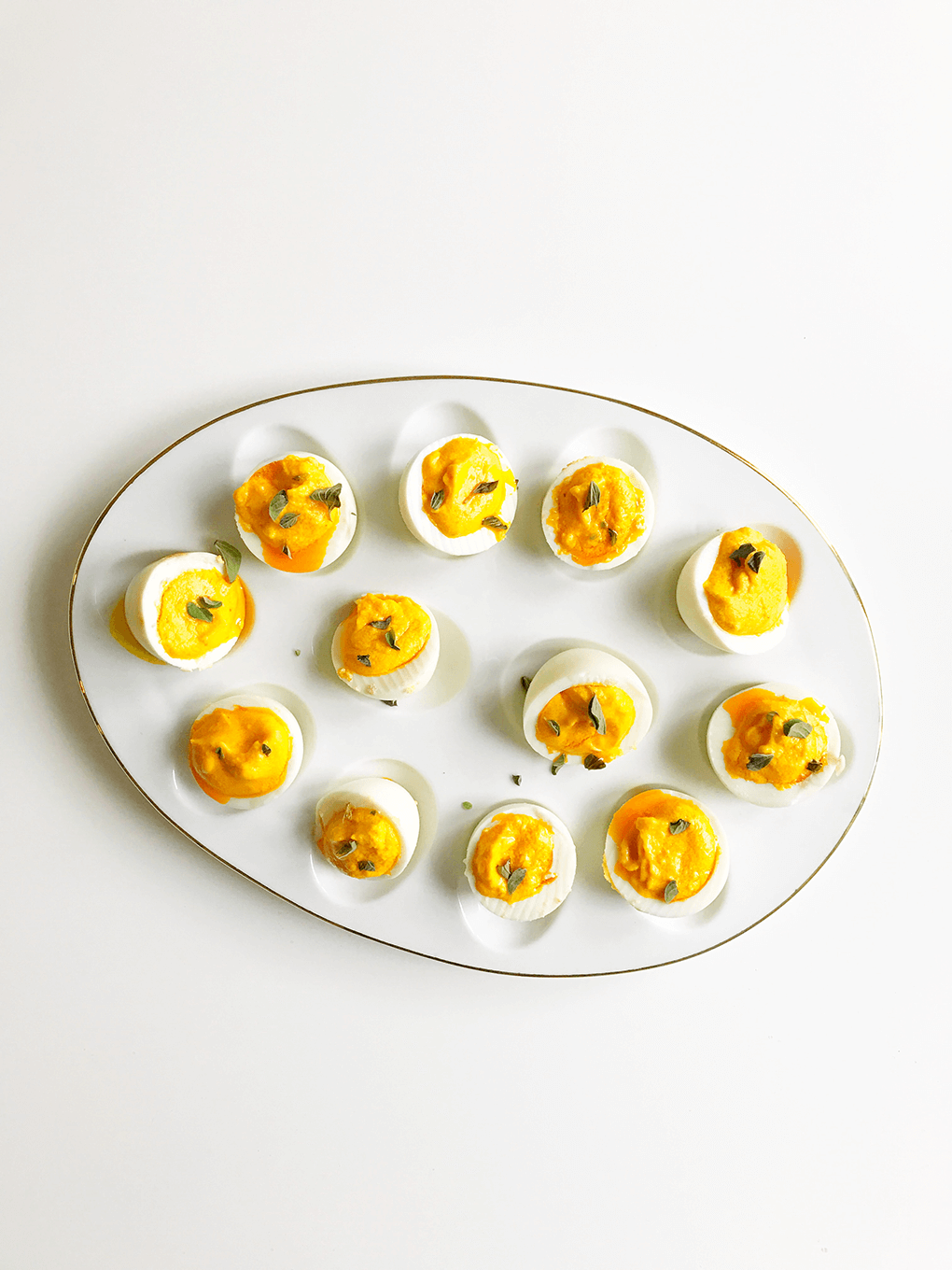 Family visiting. Ryan's parents and our nephew arrived last night, and are hanging out in California through the weekend. We are so excited! Nothing better than when people come here to visit us….
Matching little girls dresses. I feel it will only be a short while that Samarah is willing to dress exactly as Amiya. Sooner rather than later I'll get the old, "No, I don't want to wear the same thing as Maya." Before that happens, I'm trying to dress them the same as often as possible. My mom sent the girls their Easter dresses – Cat and Jack Target style. They were all sick on Easter, and we didn't get out like we wanted to, but they fit perfectly so there's still time for more.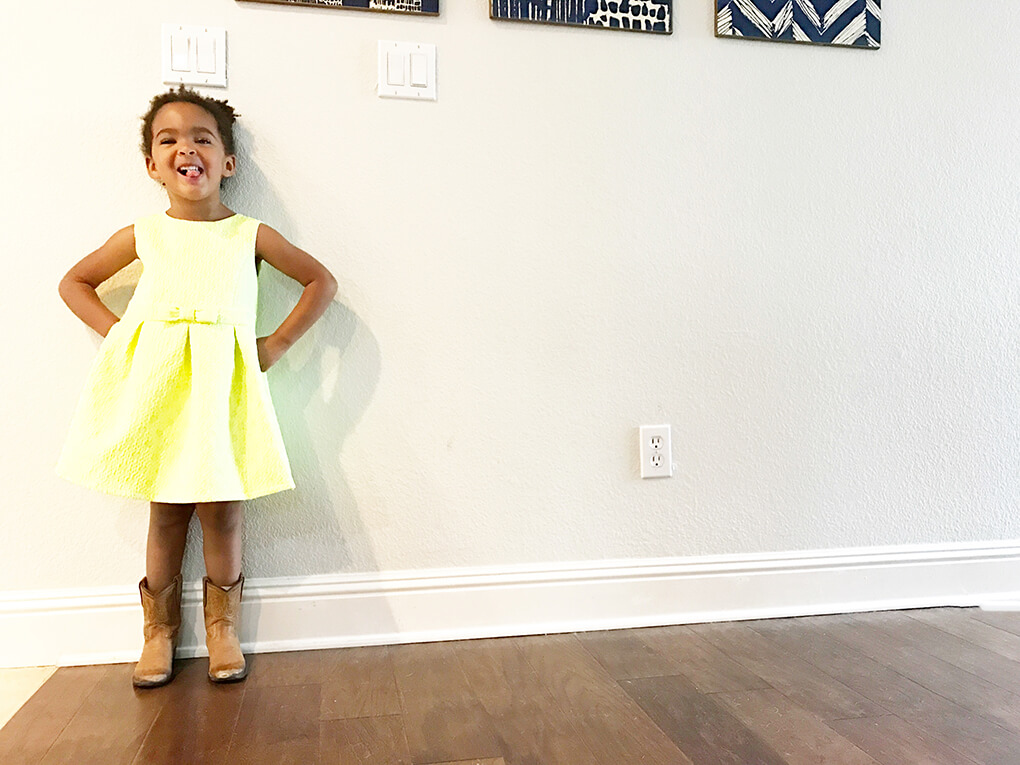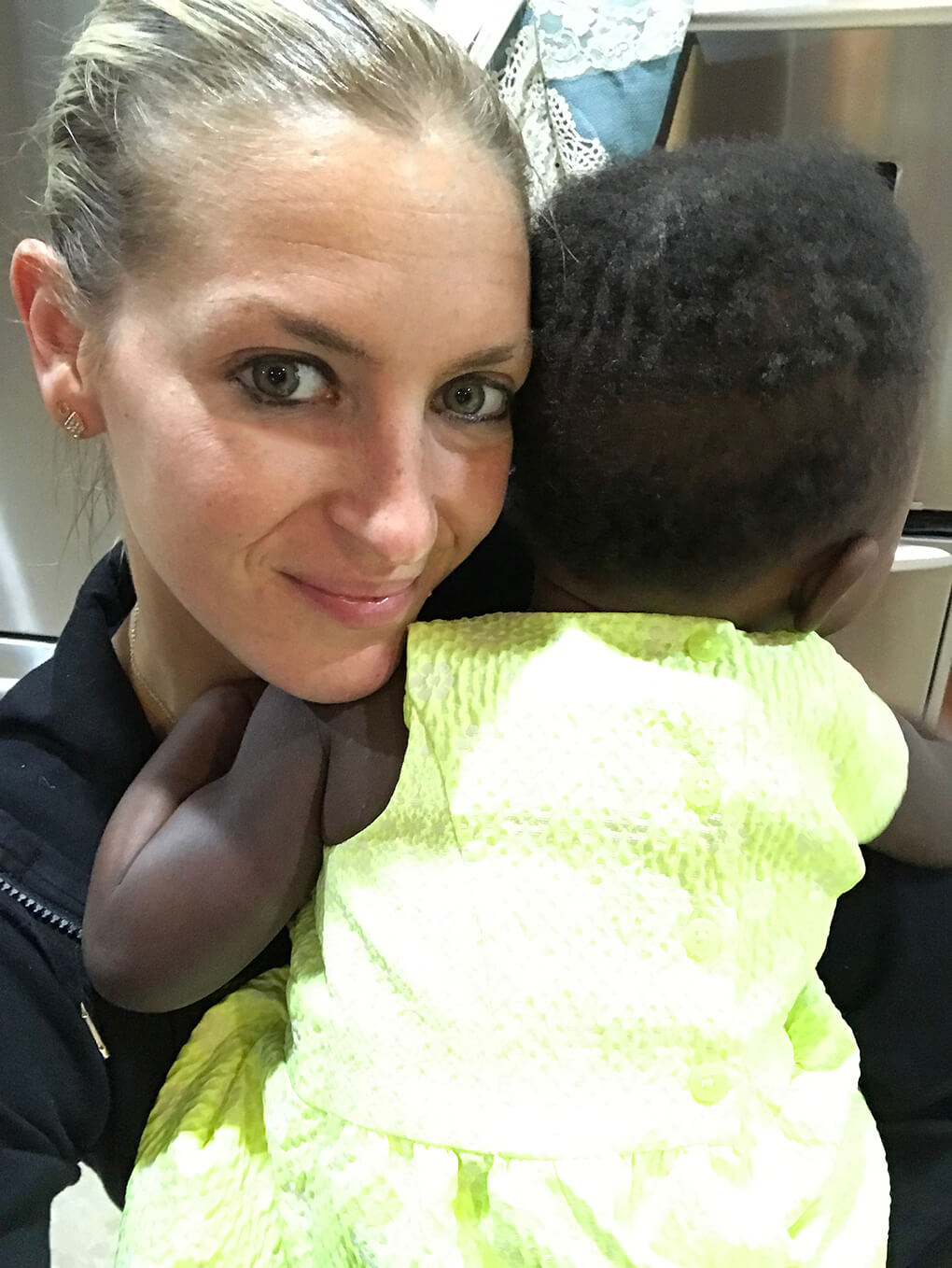 Grocery Outlet. Say what you want about the discount chain, but I love it! Do you even know how many organic products I get there on a weekly basis? Yes, of course, you have to watch out for the expiration date, but in my experience, rarely is it an issue. Some things I get from our local Grocery Outlet include Humm Kombucha, Organic Valley yogurts and milk, Three Twins Ice Cream, Epic Bar packs, plantains (2 for $1.00 – now make that bread -boom!), and more. I can get a bag or two full for $30 or less, all organic.
A Loving Spoon Instagram. A Loving Spoon, the company, might be gone, but the concept is not. I am still sharing the best bite a single spoonful can offer. And I am digging the new single-spoonful look. Check it out!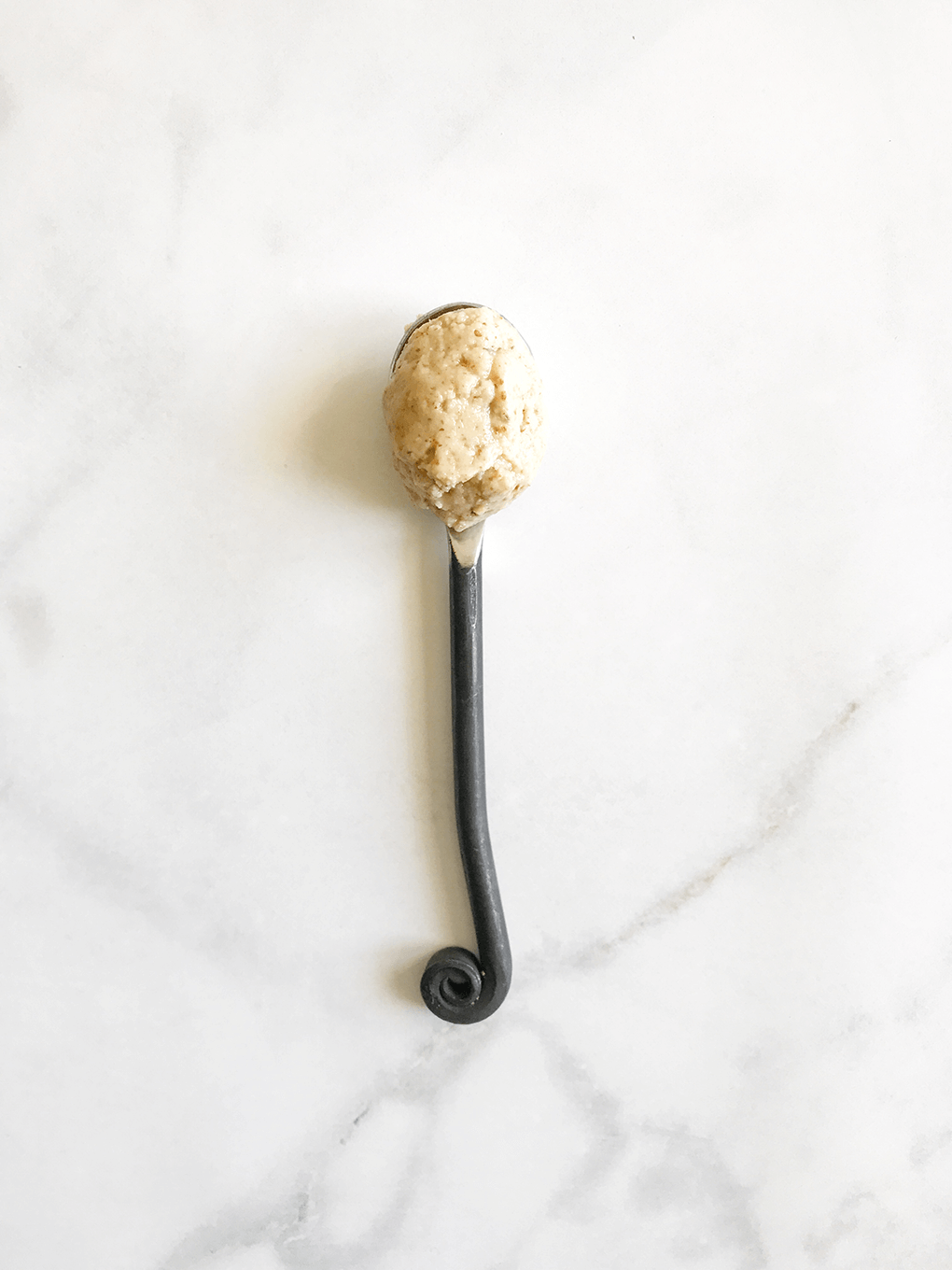 Snapchat. I rarely post on Snapchat, but on most days of the week, the kids and I play with it, and then I save the images and videos to my phone. Cracks them (and us) up. Sometimes I'll then post to my Instagram Stories (in case you want to see our dailies.) This week I got all 3 kids in the "dancing bee" filter. I'm planning to use them in Amiya's Gotcha Day video!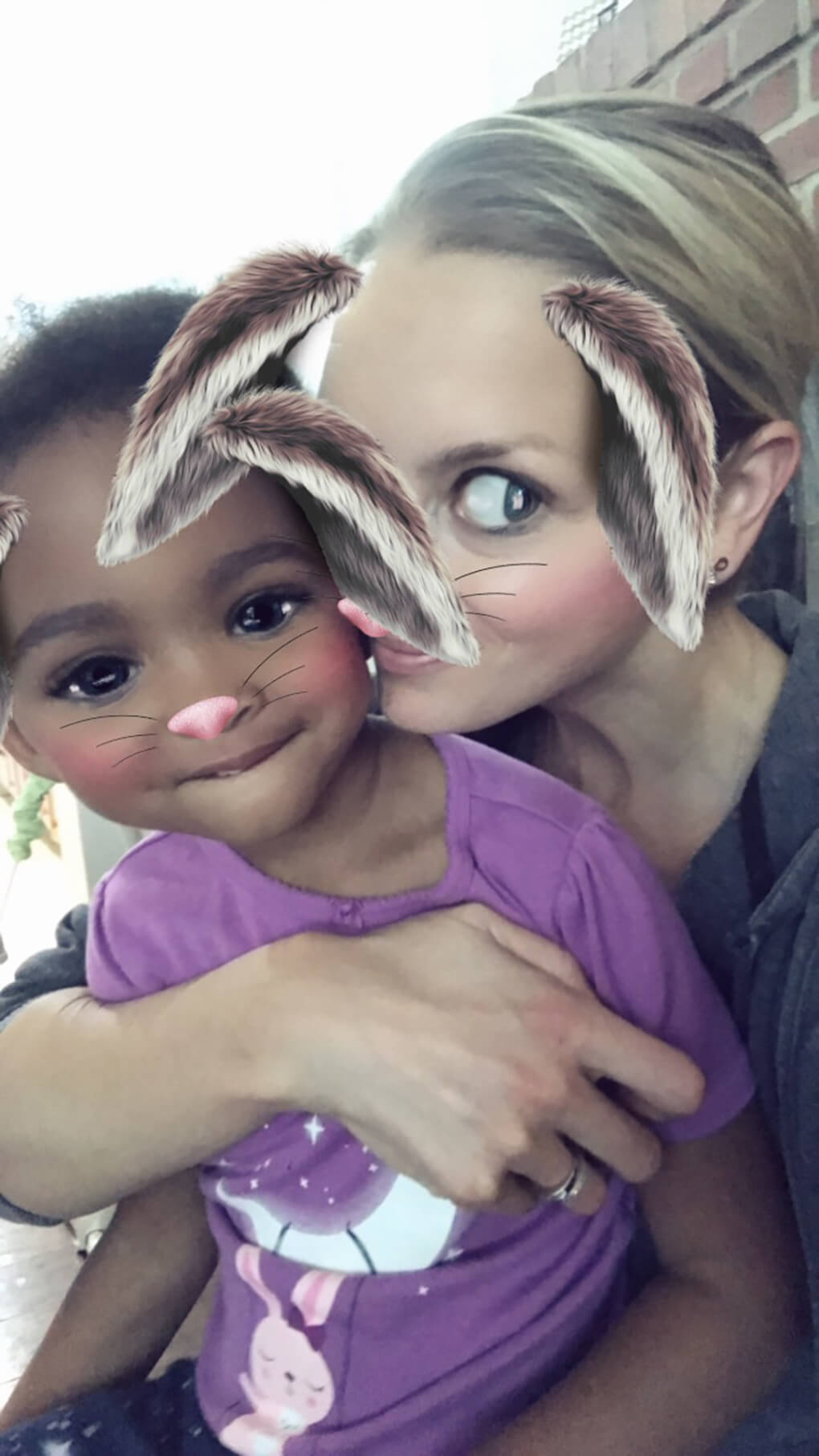 And that's a wrap for the week!
What are YOU loving this week?!
Previous Favorites
Xox,
SKH
You will heal. I will help.