You need these Frozen Chocolate Covered Peanut Butter Banana Sandwiches in your life. Stat.
My gut is healing, and it feels better than ever. I finally feel like I'm on the path to forever feeling great.
Between class on Saturday, a birthday party Saturday night, a 7.5 mile Sunday morning run and then working the rest of the day, I realized that I still have not made breathing space available in my life (except of course for the deep breathing at Bikram).
We always make exactly enough time for the things which are important to us.
I thought about that for awhile.
I'm preparing to make more room for something huge in my life, and with this means that some things have to go.
Breathing space….I need it, you need, we all need it.
How can you give it to yourself today?
Time for the real issue at hand today: dessert.
Have you had the chance to get the summer eats, treats & desserts ebook yet? You'll find the recipe there, along with 12 other little yummies.
Frozen Chocolate Covered Peanut Butter Banana Sandwiches
Click HERE to save this post for later.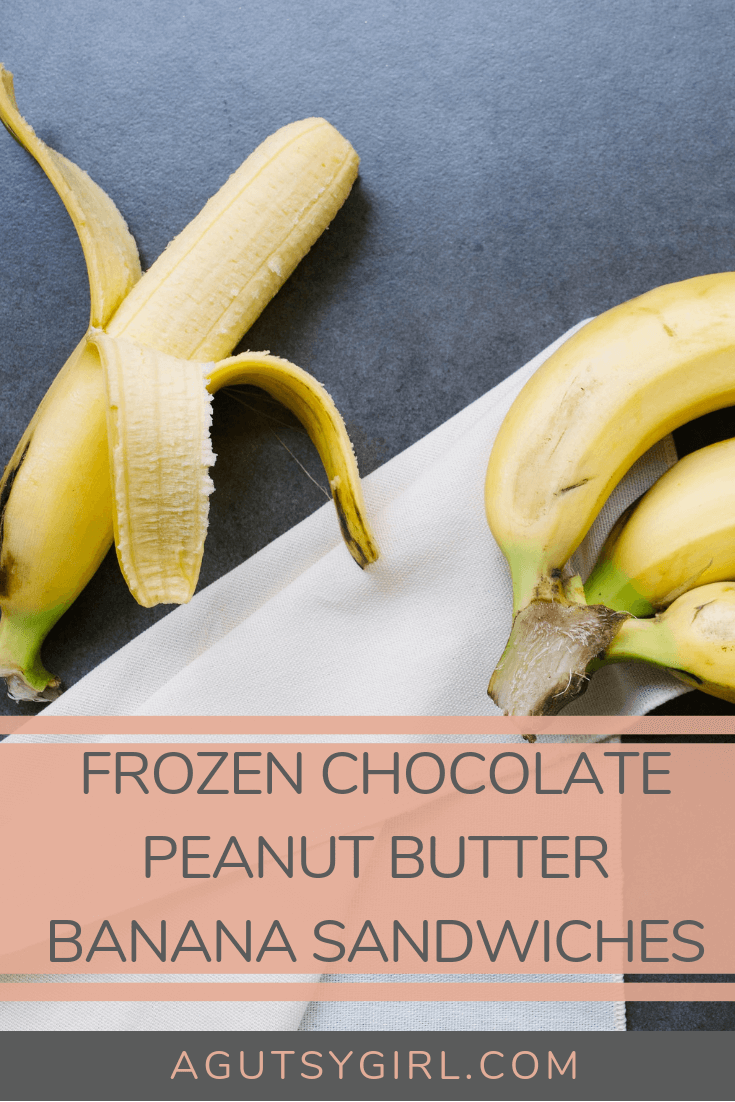 Facts: gluten free, egg free, dairy free, soy free
Your mouth is already watering. I don't blame you.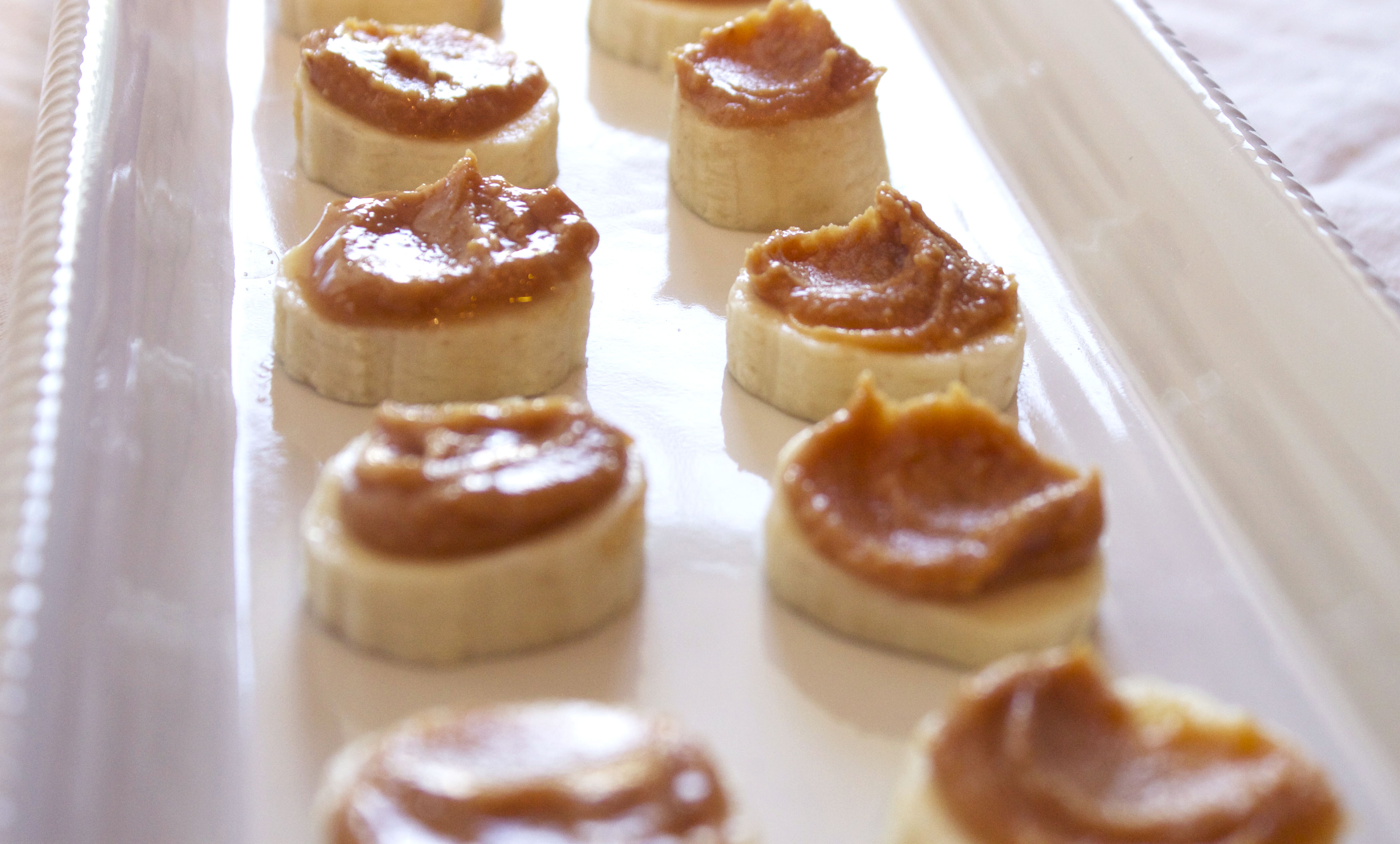 Just stick with me a couple minutes. Or don't, and just grab the recipe below!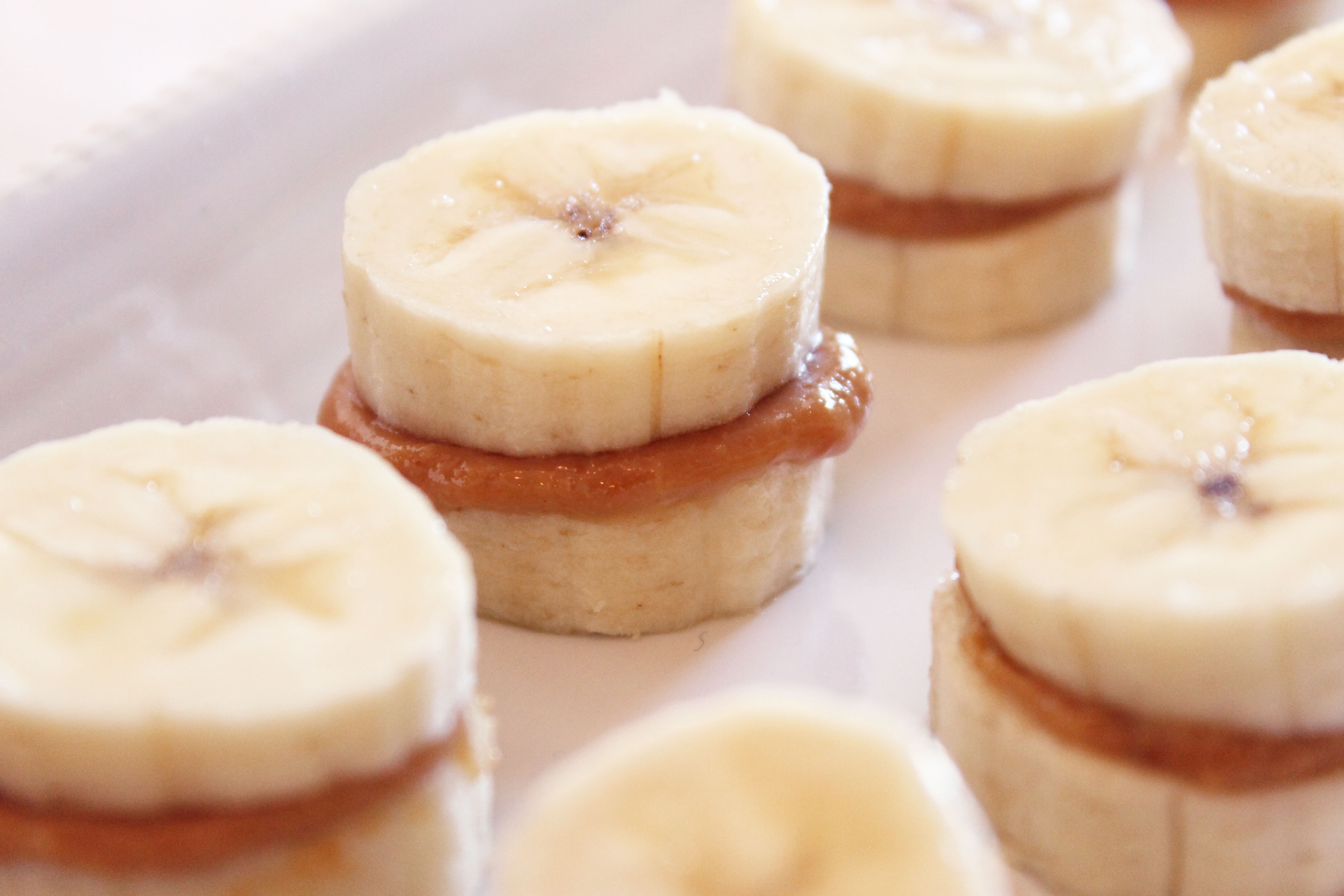 These bites combine chocolate, banana, and frozen crunch.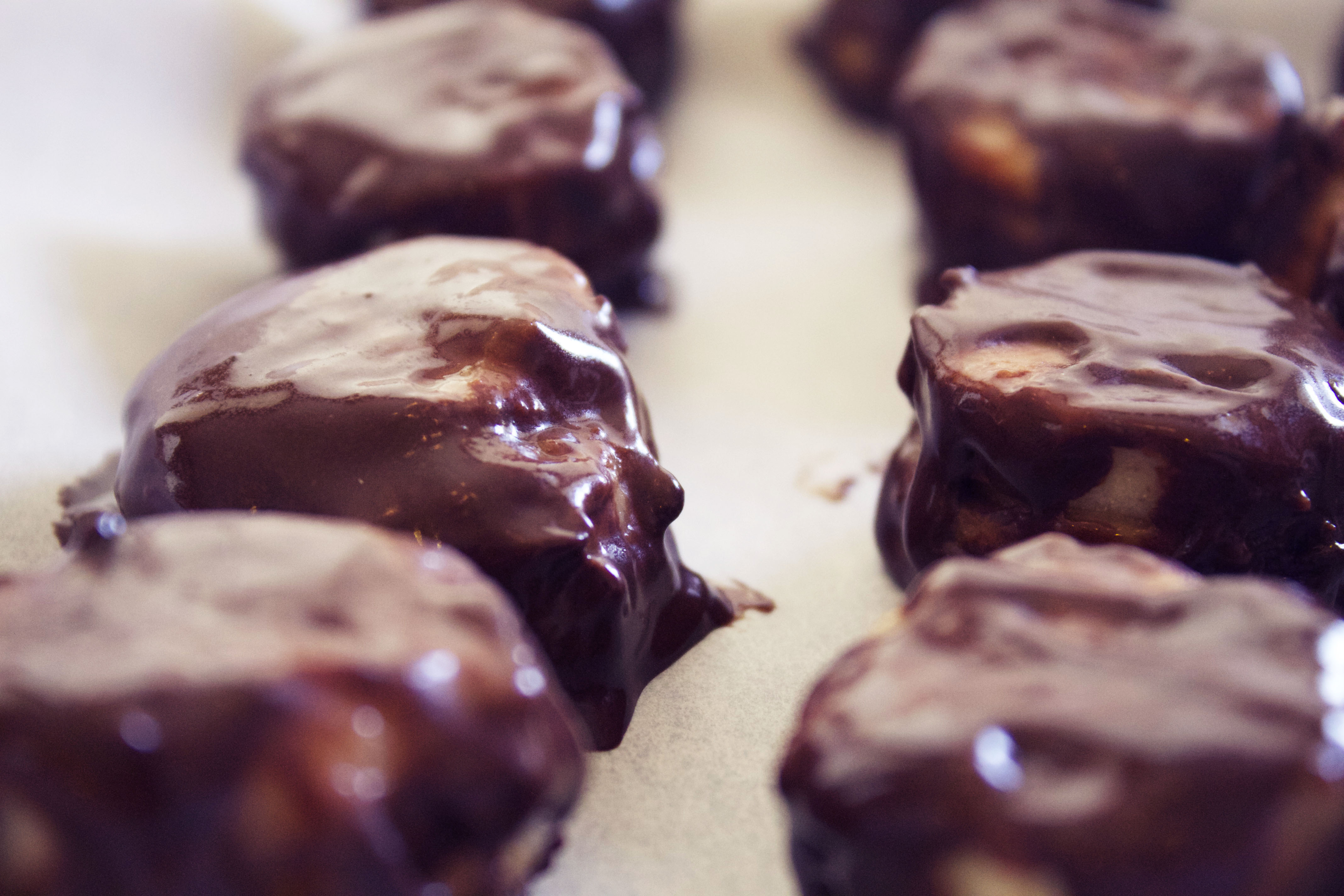 And of course, wait for it….Honey Vanilla Bourbon Peanut Butter. It's sweet and salty meets the crunchy texture you've been longing for allllll day.
These are stupid-simple to make.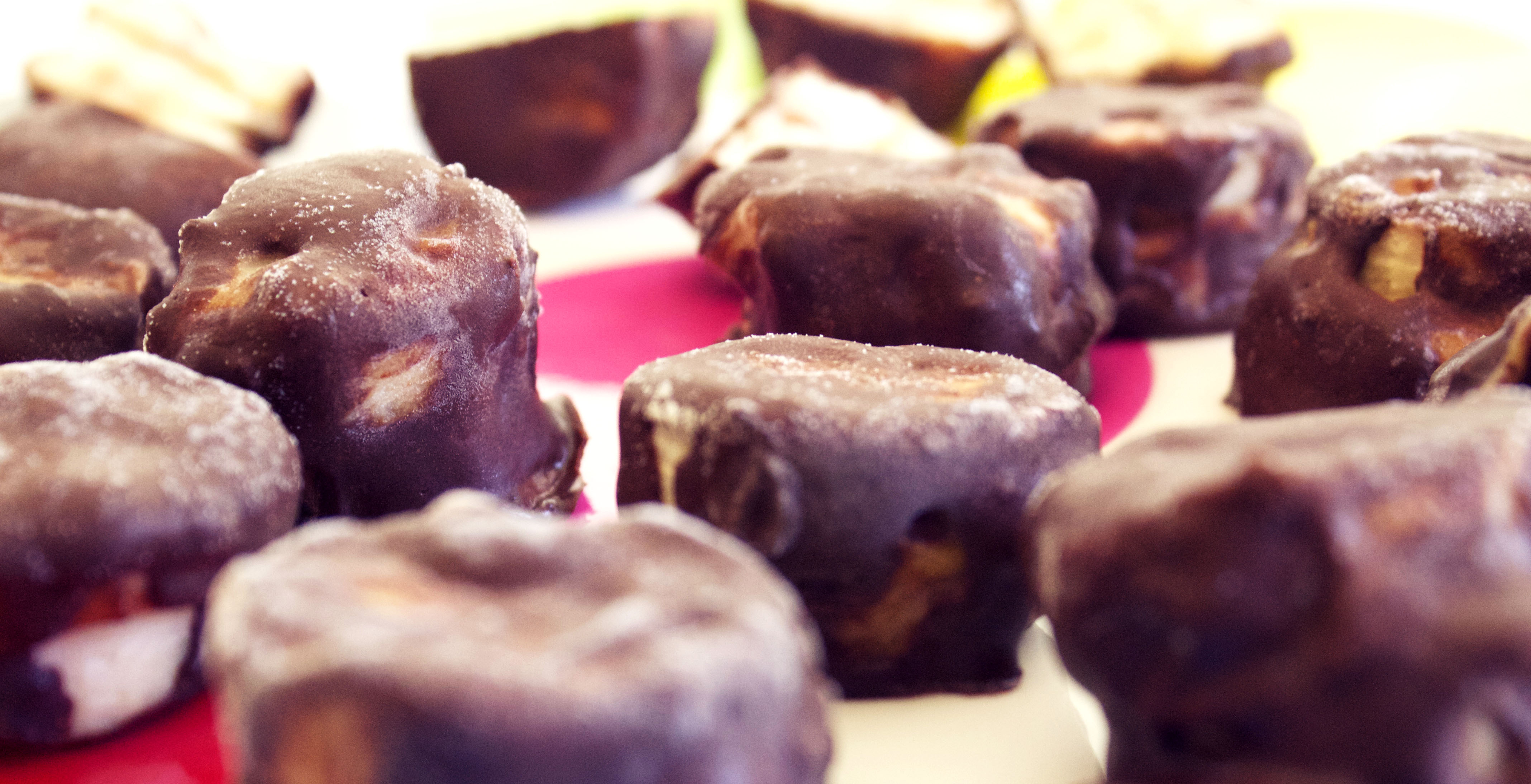 Better yet? They are stupid-simple delicious! The best part is that you can make one batch, then place in the freezer so you always have something healthy-ish and amazing at your fingertips.
p.s. Do you love peanut butter? How about almond butter? Walnut butter? Then you'll love these 7 nut butter recipes! Feel free to grab the 3-Ingredient Honey Roasted Peanut Butter with a touch of Fleur de Sel recipe HERE.
Frozen Chocolate Covered Peanut Butter Banana Sandwiches Recipe
Frozen Chocolate-Covered Peanut Butter Banana Sandwiches
Author:
Sarah Kay Hoffman
Prep time:
Cook time:
Total time:
Instructions
Banana "Sandwiches"
Cut banana into slices.
Lay slices out flat.
Smother slices with peanut butter (the more the merrier).
Top with another banana slice, forming a "sandwich."
Place peanut butter banana sandwiches on parchment paper and freeze.
After the sandwiches are frozen, take them out and roll them in the chocolate mixture.
Chocolate Coating
To make the mixture, simply place the cacao powder, water, and coconut oil in a pan and heat on low, stirring constantly so no burning occurs (people will often times use a double boiler to avoid burning).
Once the mixture has completely melted, roll the frozen peanut butter banana sandwiches in it, place back on the parchment paper and freeze until the chocolate has fully hardened.
Xox,
SKH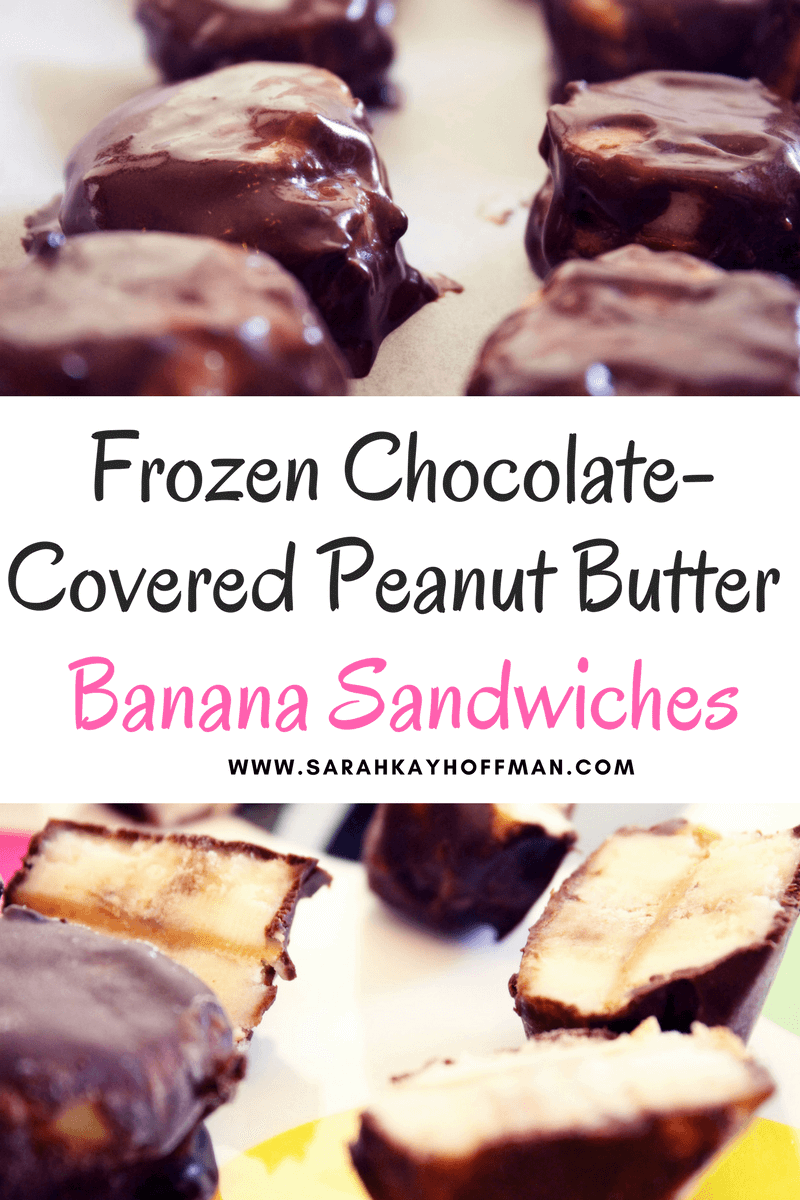 You will heal. I will help.