I never thought I would "re-launch" my blog this way, but somehow it seemed perfectly fitting….the end of this road.
Emotions Everywhere
I just ended probably the hardest 1.5 months of my life with a vicious IVF cycle that did not end with a growing belly. My heart is crushed, shattered in a million tiny pieces. And yes, the answer is that it can still be broken even if I am on this journey from anxiety to trust.
After Giuliana Rancic was diagnosed with breast cancer, she was interviewed. During the interview, she was asked something to the effect of, "Has Bill (her husband) been supportive throughout all of this?"
Part of her answer cut deep to my core. She replied with something similar to,
Yes, he lets me cry. He doesn't say – hey, just think, it could be worse, someone else out there is worse off than you. He just lets me cry.
I know that things could be worse and that I have a great life, with an amazing husband, family, and friends. I realize that I have a job most people would pay to have. Most of all, I know that there is a reason for all of this, that I am strong, and that I will never give up on anything worth fighting for.
But I also know in my heart, that it's the end of this road – on many levels, for many reasons.
When Ryan just lets me cry, I find solitude in those moments.
Today, though, I am just embracing the end of this road.
The End of This Road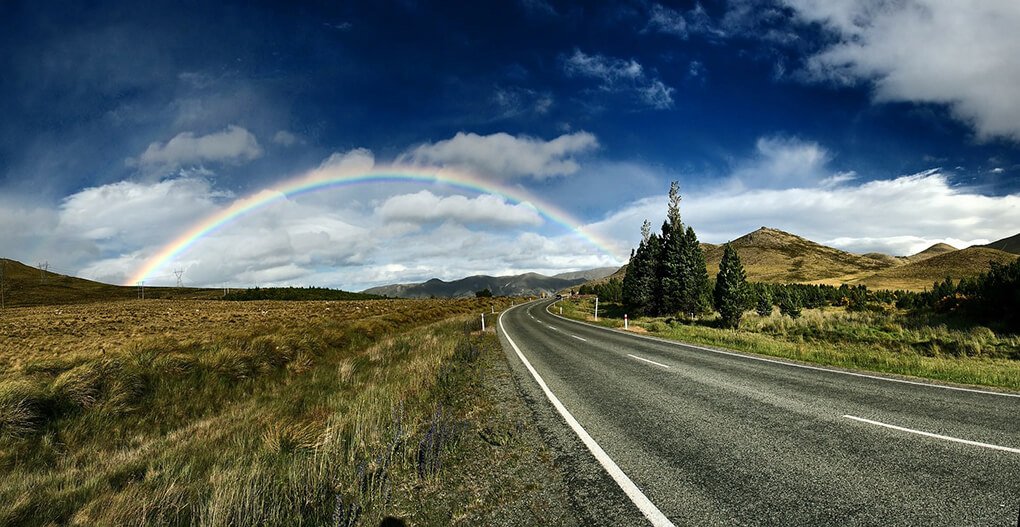 By embracing the end, we are also able to welcome a new beginning.
That beginning is today. I am (so) ready to (finally) embrace "A Gutsy Girl."
You will notice the shiny new logo on my site today.
Just as he did it before, he has done it again. Rafal Tomal is the designer behind the logo. The logo design also has a story, so please remind me to tell you sometime:) My new website layout is the Balance Theme (oh-so-fitting for me), which can be found via StudioPress.com. I always have Brian Gardner on my side, and for that, I will forever be thankful to him and the awesomeness that is the Copyblogger team.
A Gutsy Girl
I spent months and months thinking about my site – the good, the bad and mostly why it was I needed to change it. In the days to come, you will learn so much more about this process and everything that will encompass the site moving forward (but the gluten-free recipes will not be leaving:) ).
In the end, I fell in love with, A Gutsy Girl.
It was born out of the digestive/gut concept. But then my brother said something to me that struck me in a whole new way. He said,
I think it encompasses a lot about you, even going beyond just the digestive side of it.
He reminded me in such a simple, yet (so) needed way that I am A Gutsy Girl – not in a risky behavior, thrill-seeking kind of way (because that's definitely not me). But I am gutsy because I will tell my truths, whatever those truths are and in whatever stage of life I'm at.
I have finally found my place in this "space" of blogs and social and crazy mass-media, information-overloaded area.
Instead of trying to be everything to everyone, I realized that I would rather be something to just a very few. And if only a very few read these words, enjoy these recipes and have a place where they could relate, it's all worth it.
The Beginning of A Gutsy Girl
I can't tell you how many times during the IVF process when I wished I had a website to go to where someone related. Or how many other times I wished when I had no idea what was going on with my bloated stomach that there was someone out there writing and talking to me at that moment.
With that, it struck me that I have held back talking about the issues that impact my life – and thousands of women's lives – the most. I'm now less concerned about who thinks what about the words I write, things I say and issues I will talk about.
I have now gone through and am currently going through two issues that women around the world face daily – digestive disorder and infertility.
No matter what you look like, where you come from, or anything else that might make us different, neither digestive disorder/disease nor infertility will discriminate.
This I know for sure.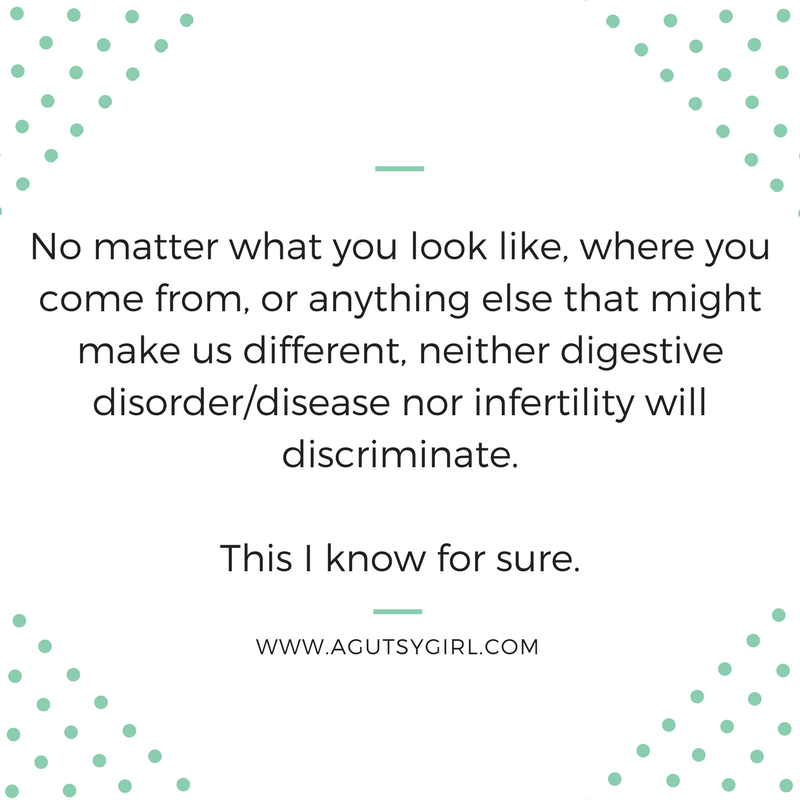 Launching this site today was the most important thing (other than a great workout finally!) that I could quite possibly do for my mind.
Finding out yesterday that 2012 would not show us Baby Hoffman was the end of one road.
Knowing what I've been through since January has proven to me just how strong I really am.
Realizing that the end to one road always leads to the beginning of another reminded me that by the grace of God, in due time….A Gutsy Girl always finds her way.
Tomorrow and beyond, it is my hope that you enjoy this new direction (although tomorrow isn't anything too Gutsy – just a delicious gluten-free snack idea).
For today, I'm remembering and giving into the fact that crying is okay….and caffeine is not my enemy anymore:)
Xox,
SKH
You will heal. I will help.