I've entered a little half marathon training confusion.
Week 2 of my Rock 'n Roll Las Vegas 1/2 Training was a success! But like most successes in life, it didn't come without road bumps along the way.
Workouts from last week
Monday = 3 miles + strength
Tuesday = 6 * 800
Wednesday = 3 miles + strength
Thursday = 45-minute tempo
Friday = 8.35 miles
Saturday = stretching + light abs
Sunday = off
I wanted the whole weekend off from running – two full days to rest, relax and recover. I tackled the 8-miler on Friday night. I began around 4:30 pm, and I figured this would be great because it would allow me to see how I adjust to running at that time of the day. I am an early morning runner, but the Rock 'n Roll is at night this year. I've never run a half at that time of the day. (Anyone with Colitis knows this could present problems.)
The run as a whole was a success. I ran outside and actually ended up slightly over 8 miles since I was running outside (I mean c'mon, like my Nike shirt says, "How am I going to get home if I stop running?").
Half Marathon Training Confusion
And now for the confusion: Miles 1-4-ish I have a major lack of energy. It takes all the mental energy I have to continue on. But then around mile 5, I get a huge burst of energy. I'm barely breathing heavily, and I could soar. And then issue #2 settles in –> my legs get so sore and achy and that slows me down. Finally, upon finishing these longer runs, I feel nauseous for about an hour afterward.
I am left to wonder….is this just weakness leaving my body?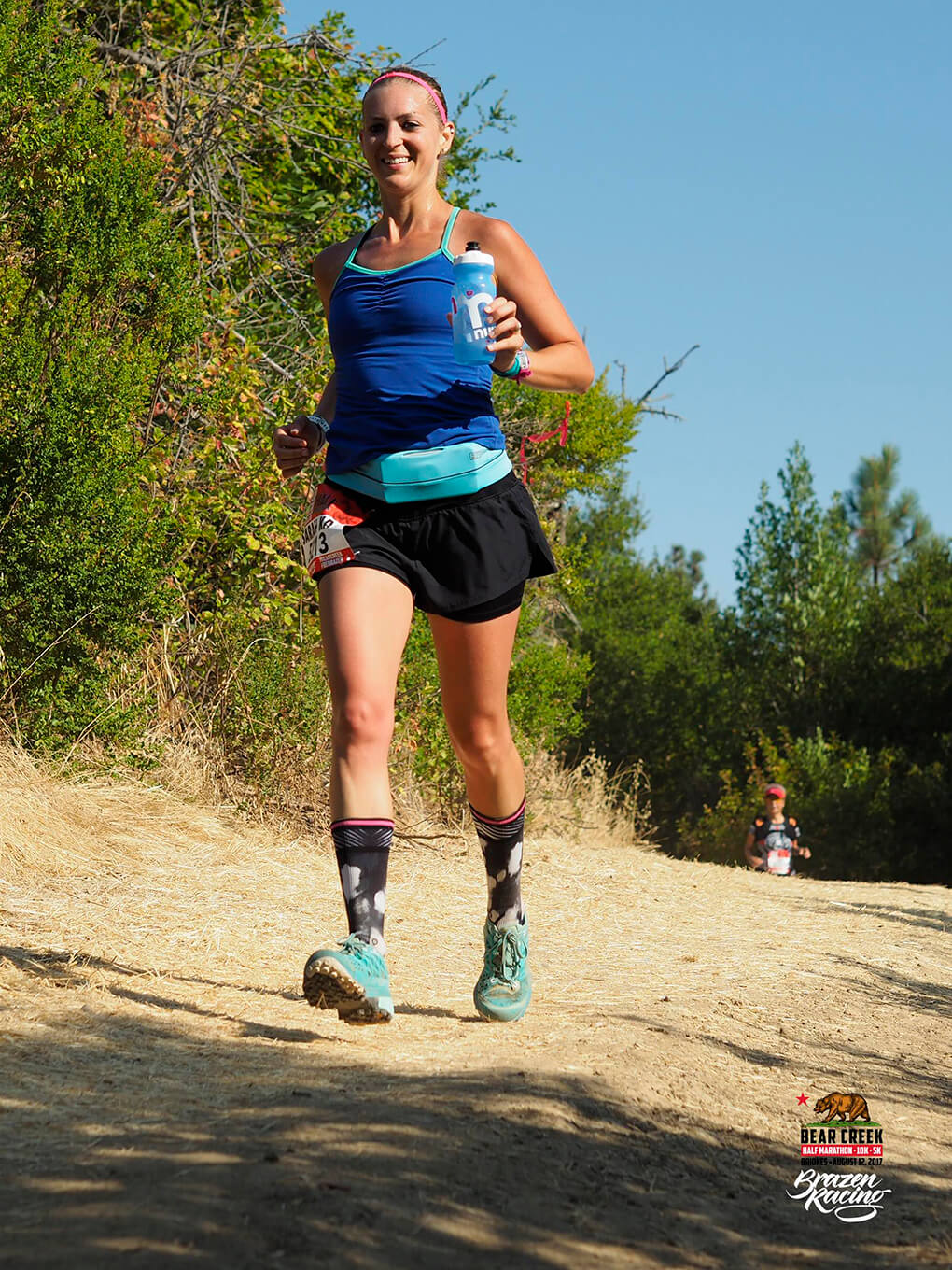 It's all very bizarre.
Question: Does this happen to you while training? What do you do? How do you train for and around it?
Updated in 2017: This image was taken from my Brazen Racing passion.
Xox,
SKH
You will heal. I will help.