I enjoy personal things, all things small and mini, so it would come as no surprise that I'd love this Gluten Free Personal Breakfast Loaf.
I don't really do breakfast much anymore. I'm following an updated "diet protocol," and my stomach has never been more amazing. This has been going on for a couple of months now. I'm not fully ready to talk about this protocol here yet, but my clients will hear about it, as I believe some (not all) of what I'm practicing will have hugely awesome benefits for the Gutsy community.
That aside, remember, even if you love breakfast foods, you don't have to eat breakfast. It's just an old wives tale.
This doesn't mean I don't still love breakfast foods. I do. Like I love it.
One night a couple weeks back, I was craving a sweet loaf of some sort, but I wanted something other than banana bread.
Have I told you yet that I am on a huge mission to learn every single thing possible about gluten-free flours? I have scoured the Internet, and even though there are *some* "how to substitute for flour" resources and visuals, I don't think there are any completely comprehensive ones. So with this breakfast loaf, I decided to start playing around. (Note: Do you know of a fabulous resource or book all about gluten-free flours? If so, can you let me know via the comments below?!)
Between my cravings and adoration for flour exploration, the Gluten Free Personal Breakfast Loaf was born.
This is a simple recipe, that could go with so many different things since there is not one dominant flavor (ie. banana or chocolate chips).
Gluten Free Personal Breakfast Loaf
Click HERE to save this post for later.

Gluten Free Personal Breakfast Loaf
Prep time:
Cook time:
Total time:
Ingredients
¼ cup almond meal
½ tsp baking powder
½ very ripe banana
¼ cup pumpkin
½ tsp vanilla extract
1 egg yolk
Monkfruit, pinch
Instructions
Preheat oven to 350 degrees.
In one mixing bowl, mix together all flours, baking powder, and Monkfruit.
Add that mixture to another mixing bowl, containing the rest of the ingredients.
Mix all ingredients (I used my Kitchen Aid. Beat on low, making sure not to let it get too smooth. If you use something like a Kitchen Aid, it should take no more than 30 seconds.)
Place mixture in a greased loaf pan (Note: this recipe was for a *personal-sized* breakfast loaf. The pan I used was very small - the quantity of ingredients reflected that.)
Bake for 45 minutes.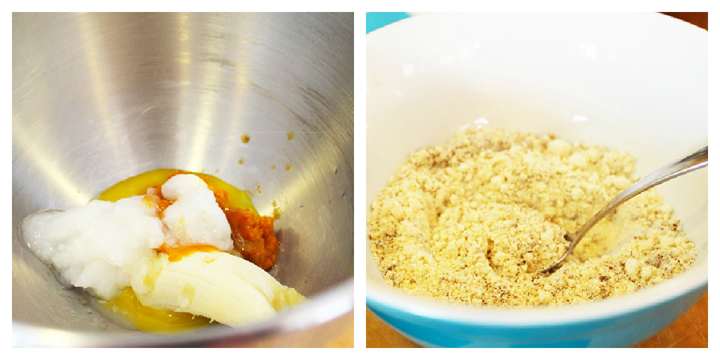 The coconut flour is my current favorite gluten-free flour to cook and bake with. But it's tricky, so if you need a boost of help to get started, check out this article on the 13 Things to Know About Coconut Flour.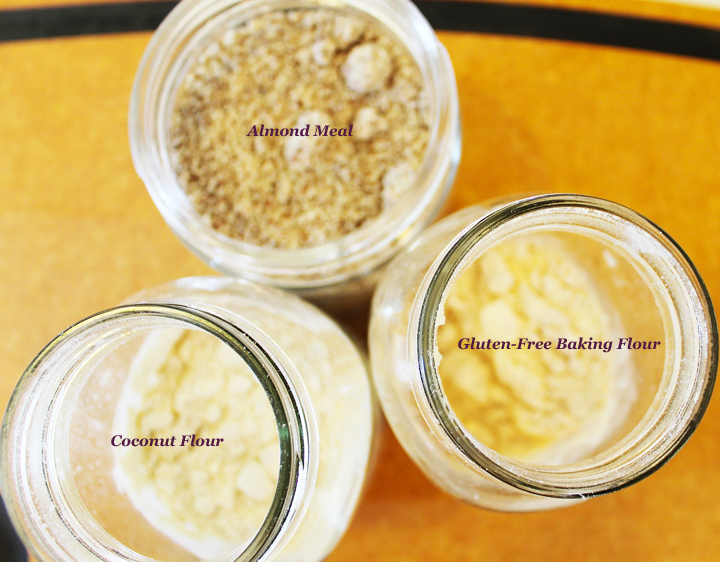 Pre-baked, nice and smooth.
I just adore this tiny purple *personal-sized* loaf pan. The best news is that I believe I got it for $1 at Michael's awhile back.
The edges had to be this brown so that the middle baked just right.

The only thing I might do differently is use less coconut oil. 
It was very "buttery/oily," but truth be told – I love that taste.
You might not, in which case you could use 1/4 to 1/3 cup coconut oil instead.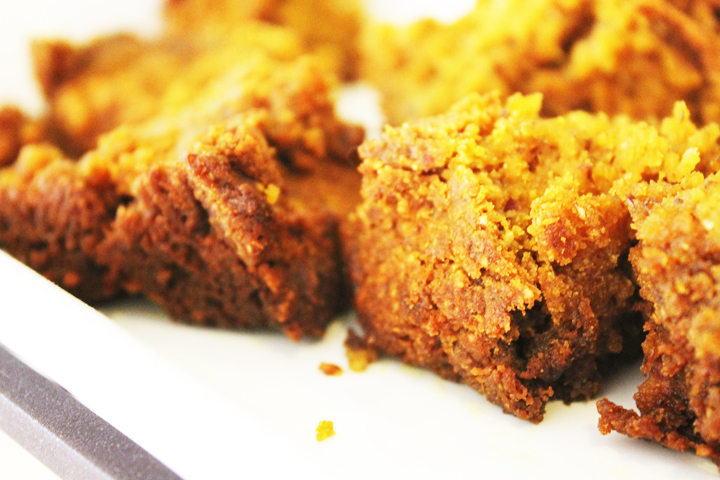 Finally, some ideas of things to pair with your Gluten Free Personal Breakfast Loaf include:
apple
strawberries
hot water or tea with lemon
coffee -> obviously 🙂
a smoothie of sorts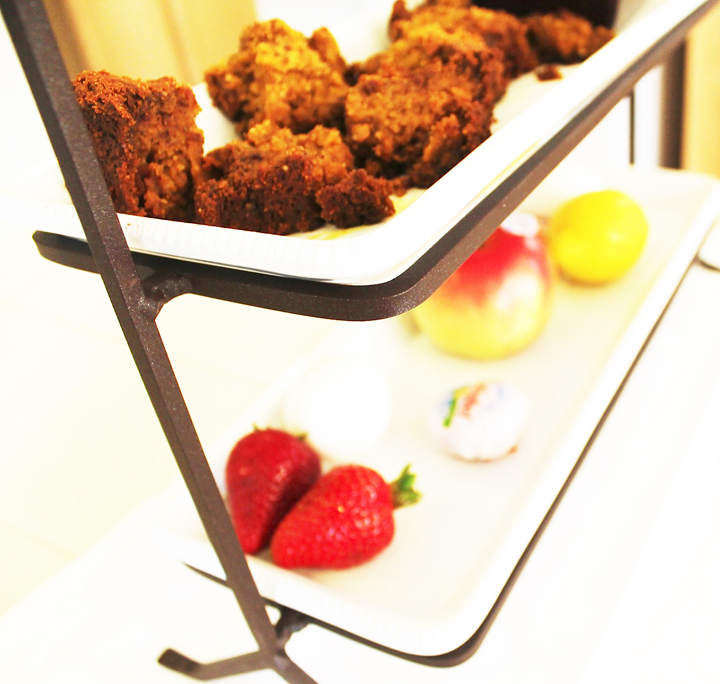 Question: Tell me about your favorite baking flours!
Xox,
SKH
You will heal. I will help.