Today is the official first day of my 101-day series on change. The kickoff was yesterday, "Beginnings are Scary." And I promise you that even though this post around the change pain point feels somewhat doom and gloom, that's not my intention for the series – at all – not even a little bit. But towards the end of 2017 when I knew I wanted to do this series, it all stemmed from the place where these deep changes began taking place.
My intentions are to share how this major change transpired, and that sort of starts from the beginning – last May.
In May, I knew we were moving from California back to Minnesota.
The night before I left California for good, I had dinner with most of my favorite girls in California. Almost immediately upon arriving, I grabbed a drink at the bar (of course – one last Tito's Vodka + water + a splash of something at my fave place in downtown Tracy), and my friend Stephanie then asked, "Okay, so tell us, what are you most excited for about moving home to Minnesota?"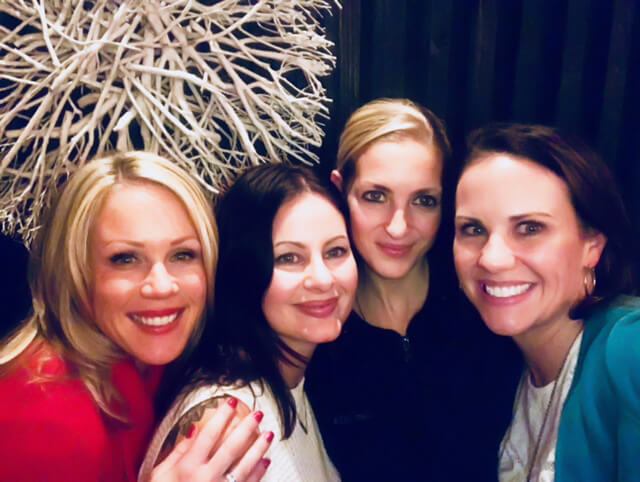 I sat there for a few seconds to think about it.
So many things flashed through my mind….all the things I was excited about, and the things I was sad to leave behind. But overwhelmingly, one thing surfaced.
I said, "I am most excited for family." And then, my voice cracked and I began to cry. LORD. Go figure – it was all beginning. My intentions were not to cry that night, but I couldn't help it.
I continued on, "Honestly, what I am most excited for has now become my pain point."
Change Pain Point
Click HERE to save this post for later.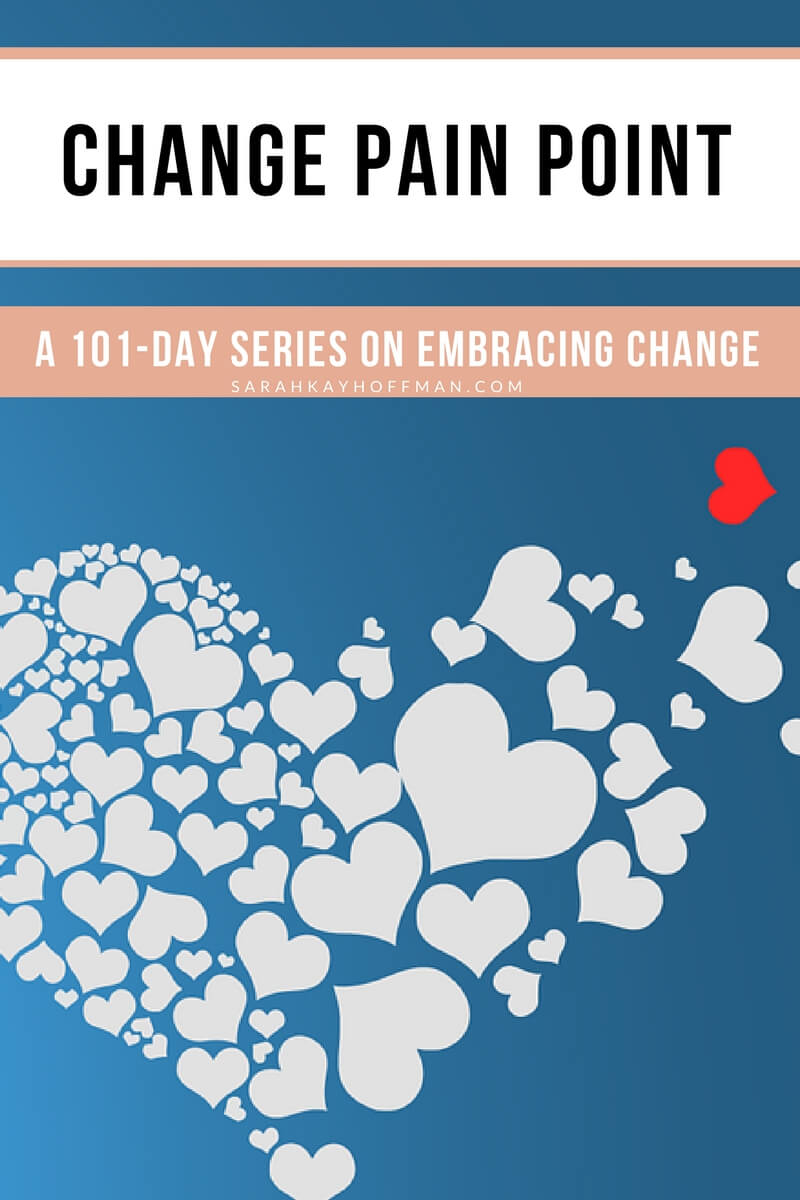 Since that day in May when I knew moving back to Minnesota would soon be a reality, the one main thing I kept talking about and coming back to was watching my children play out at my mom and dad's house. Finally having the opportunity to see my mom overjoyed with their voices and my dad ecstatic to show them his beloved yard – the wide-open space, and his passions.
I pictured it over-and-over again. All the time I felt I had "lost" with my mom and dad would now be recuperated and restored.
Even just a few short days before my dad's diagnosis I had asked if my mom and dad could look at a rental house for us so my dad could be sure he'd be able to be our "handy-man-fixer-upper."
Family, both Ryan's family, and my family were the number one reason for wanting to move back.
I never wanted to raise my children where the love of my mom, dad, and JJ were not.
But that which I was most excited for has now become my pain point.
My dad has seen all three babies since we have been home. He's tickled Samarah, and laughed at Maya's attitude. Last week he spent a couple hours watching as Isaiah opened Christmas gifts and played with his "Bing, Bong, Boo" Peppa Pig bus (on repeat for an hour).
But….it's not the same.
It's winter and the kids have all been fighting with a strange, little illness (the flu for less than 24 hours and mild colds). And what that means is that I don't dare bring them out to my parent's house because my dad cannot get sick. Not then, and especially not today (chemo is starting – for sure).
By now, the kid's would have seen and played with my dad a ton. He would have gotten out their singing Elmos, and fed them junk food galore. He, my mom, and I probably would have done something basic like the local Legion for a drink or five on New Year's Eve. Christmas morning would have meant a lot more energy, and several glasses of the traditional frozen Margaritas he, JJ, and my mom have.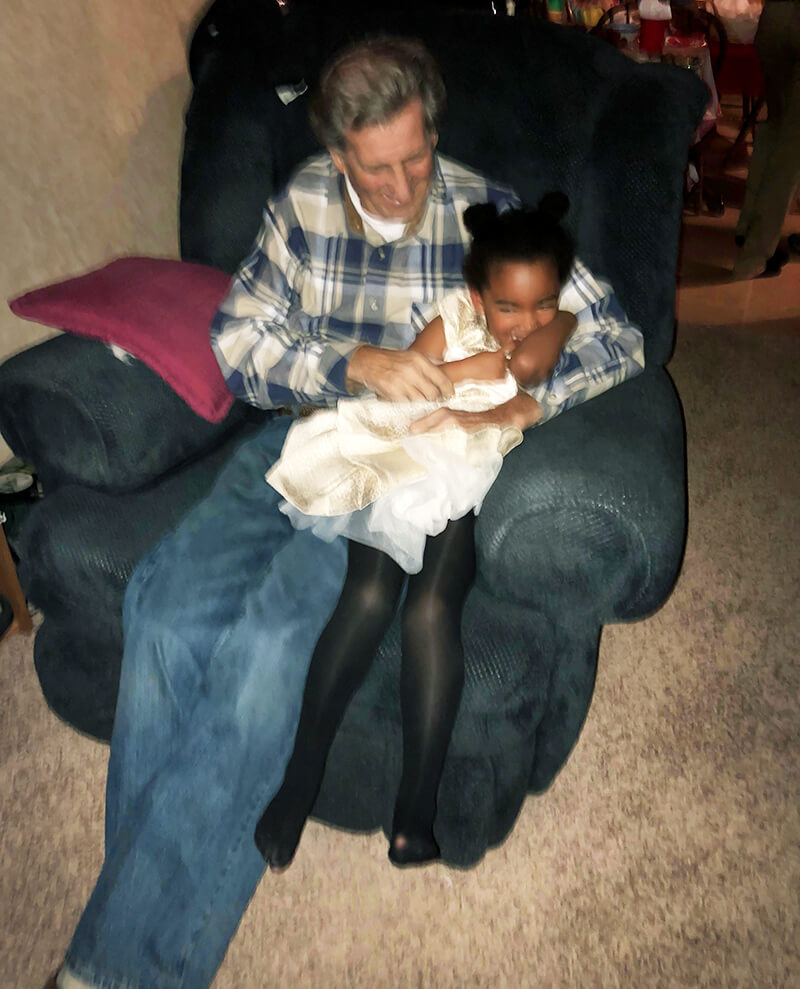 I waited 11 years to come home to Minnesota. If you were to ask Ryan or anyone in California who asked me, "Why are you most excited to move back?" They would have all told you the same thing for why I was most excited.
Family. Always family.
Now, and as I'm working through and on embracing change, I'm feeling this excitement through a very deep pain point.
And that's what I am realizing about change that I had never quite noticed before. Not all change is created equally. Some changes are welcomed with open arms, they are exciting and feel freeing. And some changes mean that the change is simultaneous with a pain point. It's not welcomed.
Whether it's welcomed or provides pain, the only thing consistent in life is change.
And we must absolutely learn to breathe through it, stay positive with it, and embrace it.
p.s. I have decided to link up all previous posts at the end of each post so you can follow along in order if you'd like. You will find them below.
Xox,
SKH
If you don't have time to read these posts daily, but don't want to miss them, be sure to follow via Bloglovin' and/or join my personal e-newsletter HERE. I am doing my best to send a once per week email recap of prior week's posts.
These posts will all live under "Wellness+Lifestyle" and also tagged with "101 Days of Blogging." The 101-day series runs from Monday, January 8, 2018, through Wednesday, April 18, 2018.
If there is a topic surrounding change that you would love for me to include in this series, please just CONTACT ME.
Previous 101-Day Change Series Posts
You will heal. I will help.