Ghee butter is really lovely, so I wanted to put together a little post with an intro to Ghee Butter.
Intro to Ghee Butter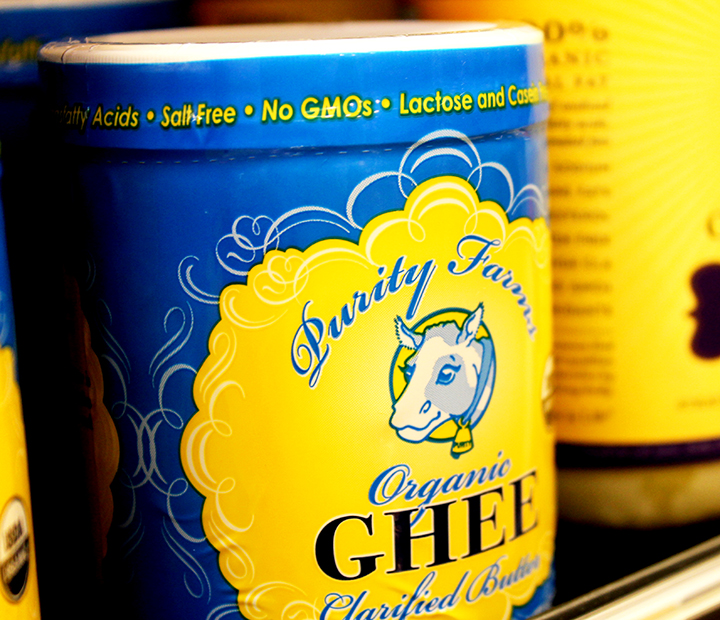 At our local health food store, the Ghee Butter is kept on a shelf. In the Gutsy household, we keep ours in the fridge.
What is Ghee Butter?
Ghee is a clarified butter, which is simply butter that has been melted over low heat for an extended period of time, eliminates more of the moisture and causes the milk solids to caramelize. Once caramelized (and cooled) the top layer is eventually skimmed off. This layer (yes, the pure fat) is the Ghee.
Why is Organic Ghee Butter in my fridge?
The process of cooking off the milk solids burns off most of the lactose found in normal butter. Since I only do Raw Dairy now, this is my alternative option to dairy and butter if/when we are out of raw butter.
I love the taste, which is slightly nutty and a little different from regular butter.
Long life. Ghee can last for several weeks in your pantry or six+ months in the fridge (which is where I keep mine).
What brand of Organic Ghee Butter and where to find?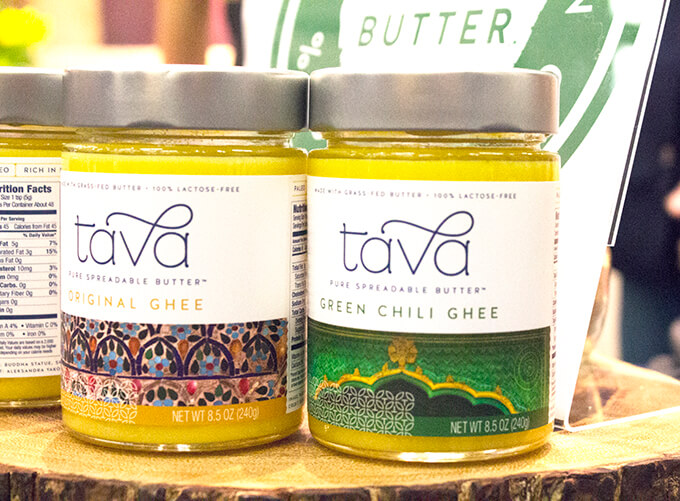 I get my Organic Ghee Butter from two main sources: Amazon + Whole Foods. Here are the brands I like:
Recipes
I was first introduced to Ghee Butter a few years back with an Indian recipe. This is how Ghee is "typically" used. It is not only for Indian recipes, though, as it adapts well to most cooking and baking recipes.
Xox,
SKH
You will heal. I will help.