It's time for me to share with you, for free, A Gutsy Girl Presents a Collection of Holiday Gluten Free Recipes.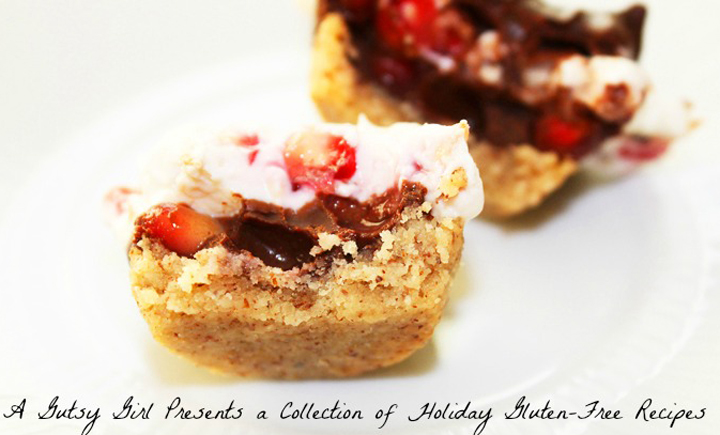 I have spent countless hours working on this for y'all. The ultimate goal was to have it done in time for Thanksgiving. This goal has been accomplished – just barely.
There are 23+ recipes in all, 12+ of which have never been on my website!
I have made this UBER-SIMPLE. I was not interested in asking you a million questions or getting information from you.
Just simply enter your email. Then, viola…..download!
And don't worry if you don't do it right then and there because you will receive an email to download at your convenience.
As you can imagine, the work I've put in these past couple of months has been intense – to say the least.
Will you find mistakes? You can count on it. (<- Yes, even after a million edits.) That said, I did this all on my own. I had no professional help with writing, editing, cooking, baking, design or anything else (kitchen clean up included)!
My favorite part?
It's all mine! I have poured my heart and soul, hours and passion into it.
A Gutsy Girl Presents a Collection of Holiday Gluten Free Recipes
Click HERE to save this for later.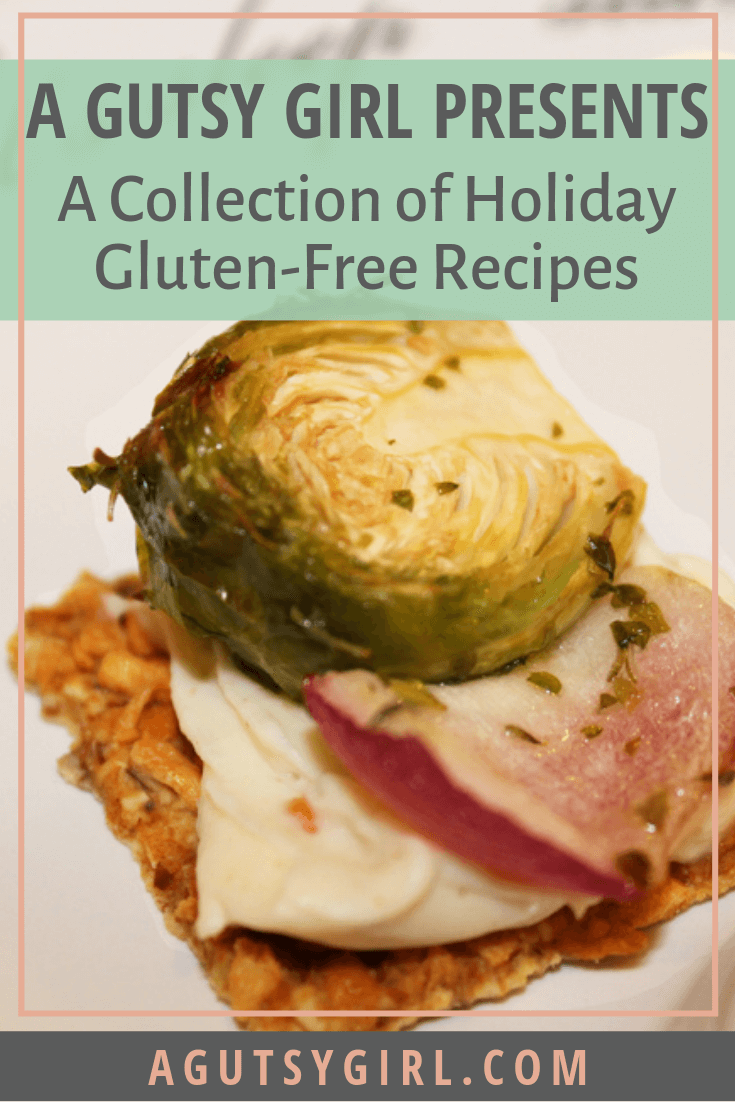 Along with the eBook, you will find photo galleries with hundreds of pictures of the recipes. They are categorized as such:
Thank You
Reggie and Nicole Nicolay for helping me get the eBook up on my site for you to (oh-so-easily) download.
My mother for helping me edit, and for always eagerly carrying her pom-poms in the SKH cheer squad.
Family and friends for gathering pictures and giving thoughts and ideas.
Mostly, Ryan, for putting up with the hundreds of hours this project has taken from grocery store to kitchen to computer (and buying a new one in the process) to the click of the "publish" button. You are the best gluten-free taste-tester and idea-bouncing man I have ever known.
And finally….thank you to YOU! Thank you for loving the A Gutsy Girl words, stories, recipes, and gutsy topics. Thank you for downloading this e-book, and thank you for sharing it.
Noted
I'm already thinking about my next e-book. Lord help us all 🙂 Please let me know if there is an e-book on natural health, gluten-free cooking, and baking, digestive or anything else your eating, playing, loving hearts would love to read.
Happy Thanksgiving! (p.s. on page 47 is the Slow-Cooked Turkey Thyme. I'm making it as I type this. If you want to do the same you can watch along with me, "How to Make Slow-Cooked Turkey Thyme.")

If you liked this post, you might also enjoy:
Xox,
SKH
You will heal. I will help.