'Tis the season. All pumpkin, all the time. Today I'm sharing my 4 Ingredient Chocolate Protein Pumpkin Balls.
Growing up, you would not catch me within 50 feet of the kitchen, unless of course I was going to make a Toaster Strudel or some other overly processed, on-the-go food.
My mother still can't believe how much I have grown to love the kitchen. Cooking and baking have become a huge success for me. I am learning and growing from it daily – for myself and for my clients, but I long to do even more in-depth studying and training on techniques.
For today….recipe time.
I lift a lot, and I have a lot of friends who also lift a lot. But guess what? We are all still women, and we love our dessert time. I always have to make due with whatever I have. During the week, you won't catch me eating fro yo or many other treats. You will catch me figuring out how I can indulge. I'm sneaky like that….as are most of my gym friends.
Continuing on with the Chopped and 4-ingredients theme, I came up with this -> for the love of God, to tie us all over!
4 Ingredient Chocolate Protein Pumpkin Balls
Click HERE to save this recipe for later.

4 Ingredient Chocolate Protein Pumpkin Balls
Prep time:
Cook time:
Total time:
Ingredients
1 cup pumpkin
2 Tbsp flax seed (+6 tablespoons water)
2 scoops Chocolate Protein Powder
½ Tbsp pumpkin pie spice
sea salt (optional)
Instructions
See notes to get started.
Raw/Fridge Balls
Line cookie sheet with parchment paper.
Use a mini cookie scoop and form into balls.
Place in fridge for 3-4 hours to cool.
Additional option: once chilled, roll in some homemade granola (see image below).
Baked Balls
Preheat oven to 375 degrees.
Spray mini muffin pan (find a non-toxic one, if at all possible).
Using the other ½ of the "batter," fill the tin (I was able to get 12 minis).
Bake for 30-35 minutes.
Once cooled, transfer to a plate.
Notes
I split the "batter" up into 2 because my goal was to try these raw and to try them baked warm.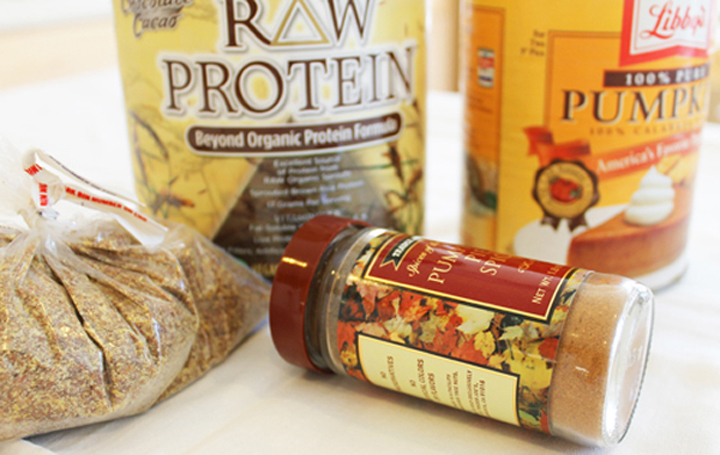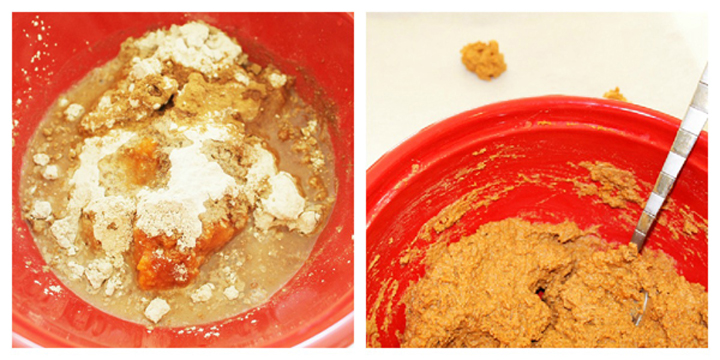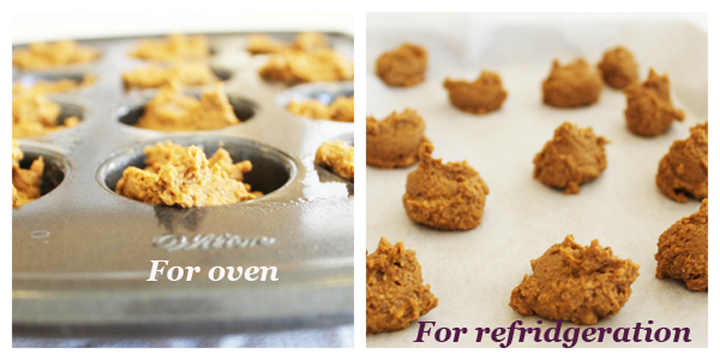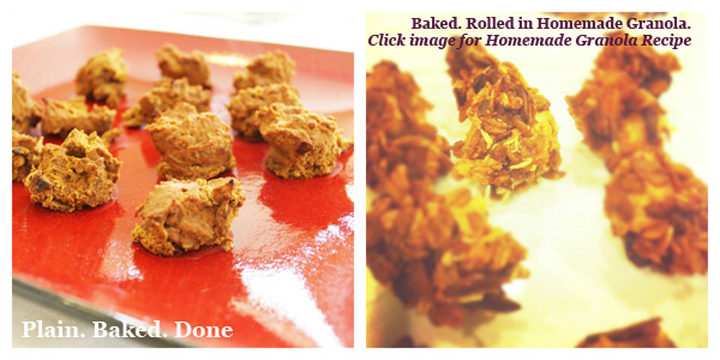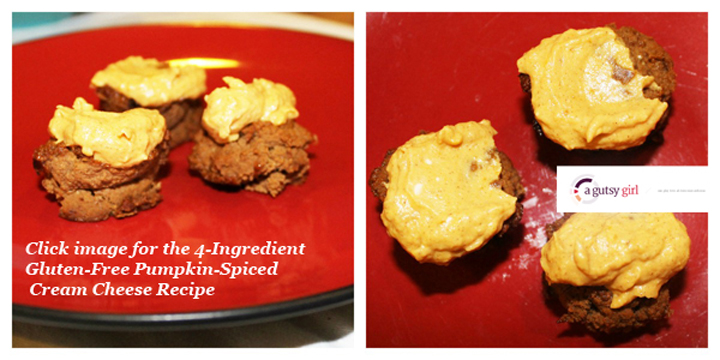 For the record, I enjoyed the convenience of the raw ones. How simple is that…4 ingredients and no kitchen accessories?!
That said, the baked ones were gooey and delicious.
Quite honestly, the pictures extracted from the baked ones with the pumpkin cream cheese do not do them justice. Don't tell Ryan, but he may or may not have eaten like 6 of them. In one sitting.
There was zero judgement on my part.
Xox,
SKH
You will heal. I will help.