I believe that homemade flavor is the secret to wonderful, healing food. Salad dressings are always a part of this, and I know you're going to love my Homemade Blueberry Vinaigrette recipe.
Today we're keeping it simple, clean and fresh.
I made this dish the night I also made sauteed swiss chard & kale with fig.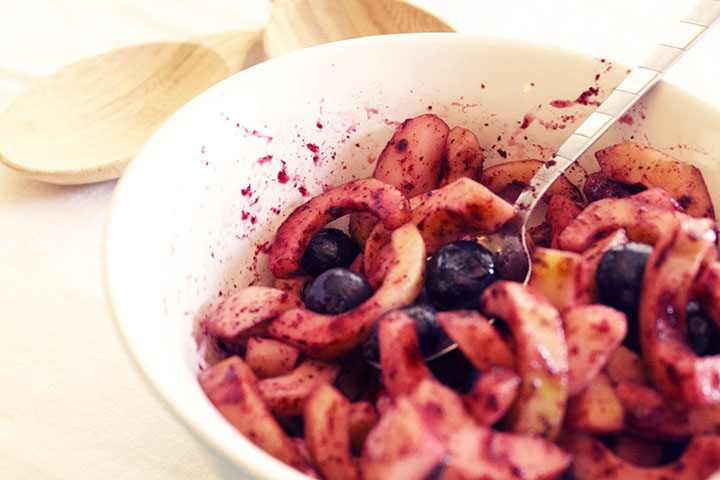 There are minimal ingredients, which is something I'm trying to do more and more of these days.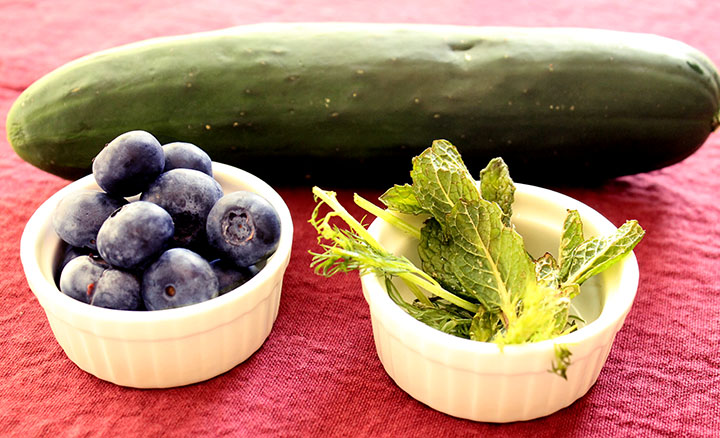 I enjoy simple, beautiful things that serve the purpose of feeding, satisfying and healing.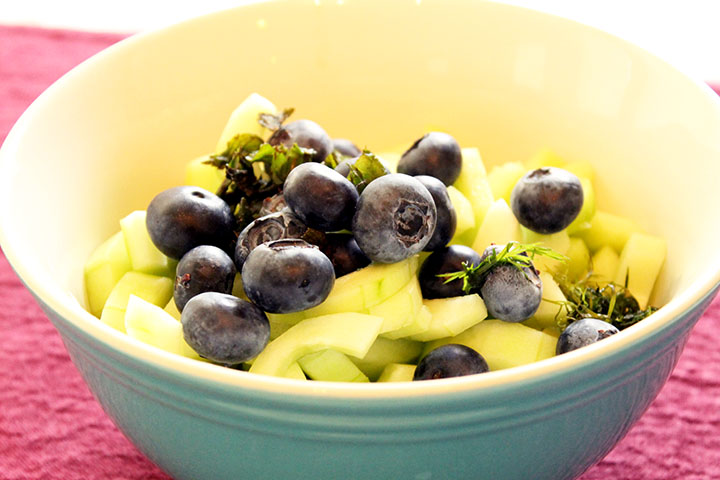 I've learned over the past several years that these multi-purpose objectives can be easily achieved.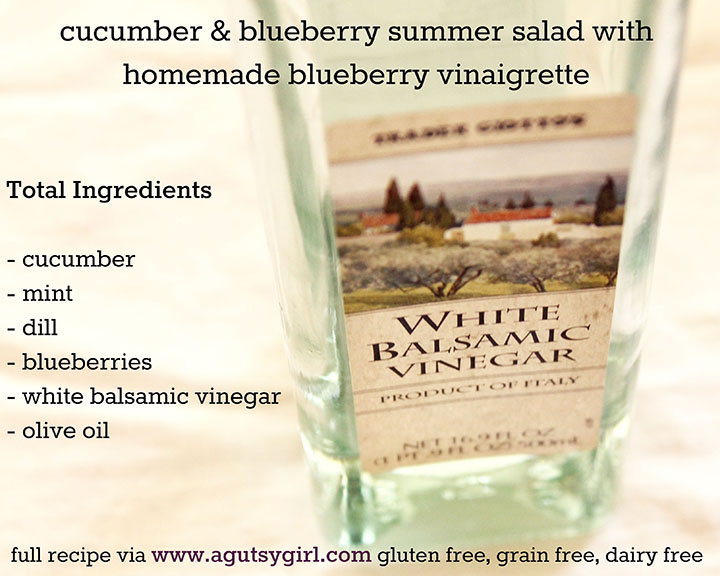 The only thing required is that you are committed to achieving your very best, and refuse to accept anything less.
Time to dig in.
I have created a summer salad to go along with the Homemade Blueberry Vinaigrette.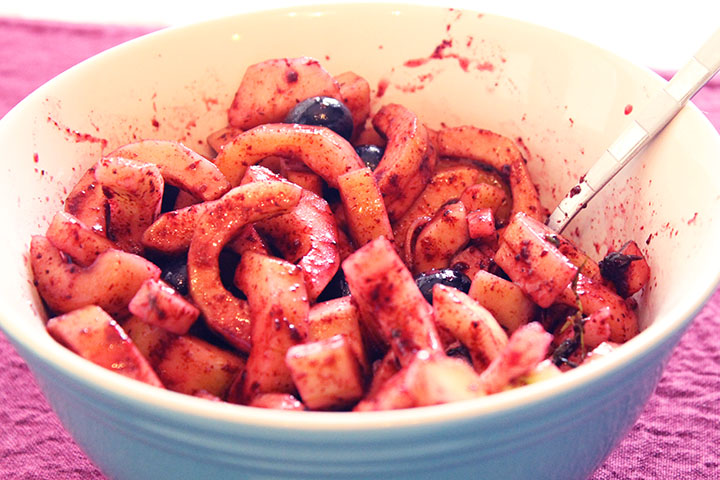 Cucumber & Blueberry Summer Salad with Homemade Blueberry Vinaigrette
Click HERE to save this recipe for later.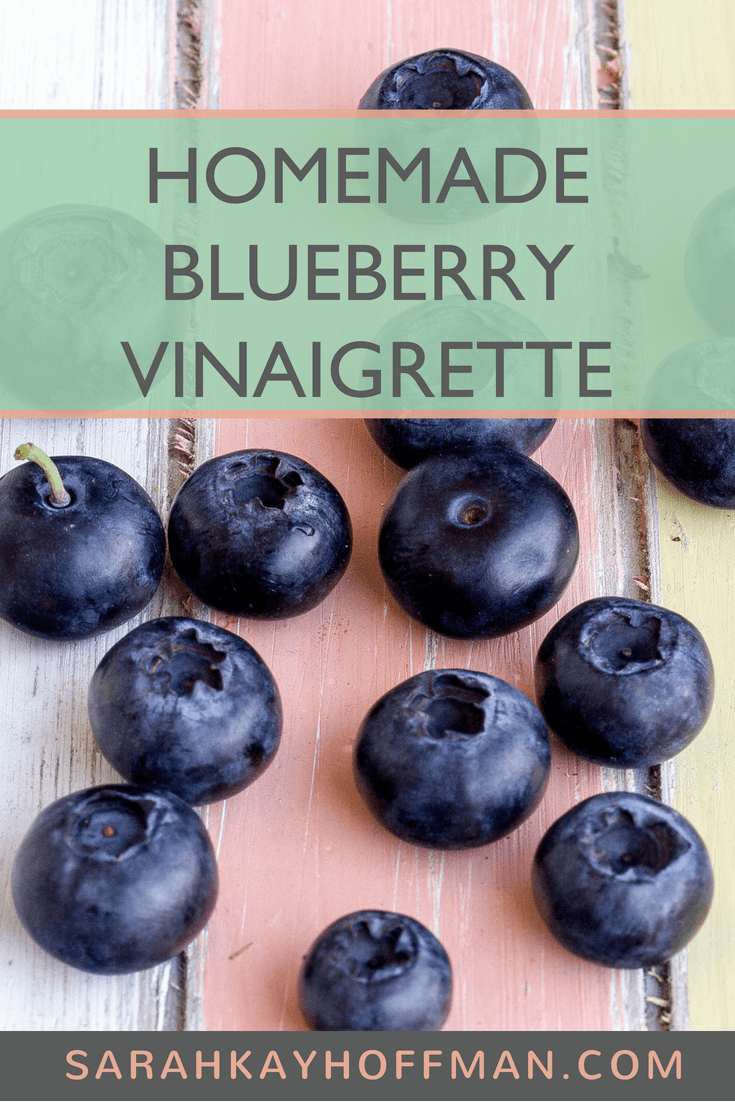 Homemade Blueberry Vinaigrette
Author:
Sarah Kay Hoffman
Prep time:
Cook time:
Total time:
Ingredients
Salad
2 cucumbers
1 teaspoon fresh mint
1 teaspoon fresh dill
½ cup blueberries
Dressing
¼ cup blueberries
2 tablespoons White Balsamic Vinegar
½ tablespoon Olive Oil
pinch of Sea Salt
Instructions
Peel, de-seed and slice cucumbers
Place all salad ingredients in a bowl
Mix together (in a small blender if you have one) the dressing ingredients
Pour the dressing over the bowl filled with salad ingredients
Mix together with a large spoon
Add a little more sea salt (if desired)
Chill in the fridge until you are ready to serve
By the way, this recipe is
low-FODMAP
for all my SIBO friends. If you are extremely sensitive to blueberries, then you could substitute in strawberries and it would be just as delicious.
Xox,
SKH
You will heal. I will help.