I'm still laughing over those two words, "Minnesota Sushi."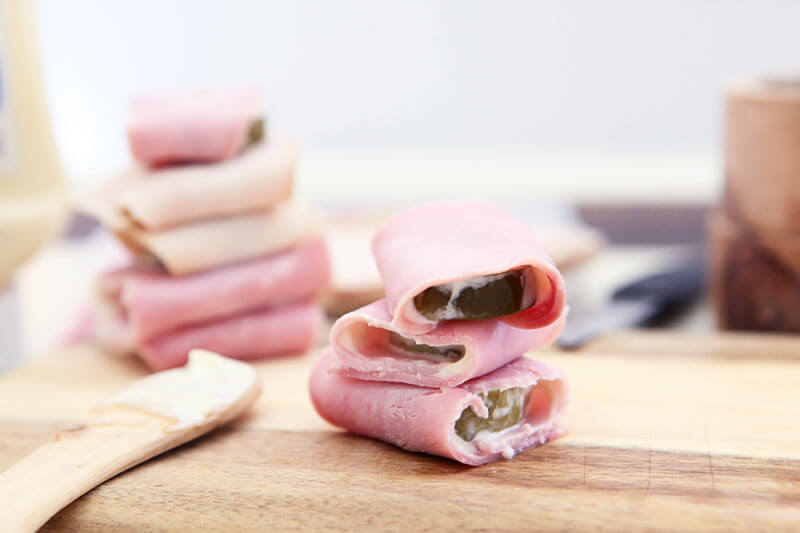 Desperate for a Snack
A couple weeks back, my fridge looked pathetic and the kids wanted a snack before we headed out. I opened the door and found some lunch meat, mayo, and a few pickles. I remembered a little snack (also an appetizer) I've had several times over the years.
You take that lunch meat, spread cream cheese over it, and insert pickles. Then you roll it up, and bam – you have a snack.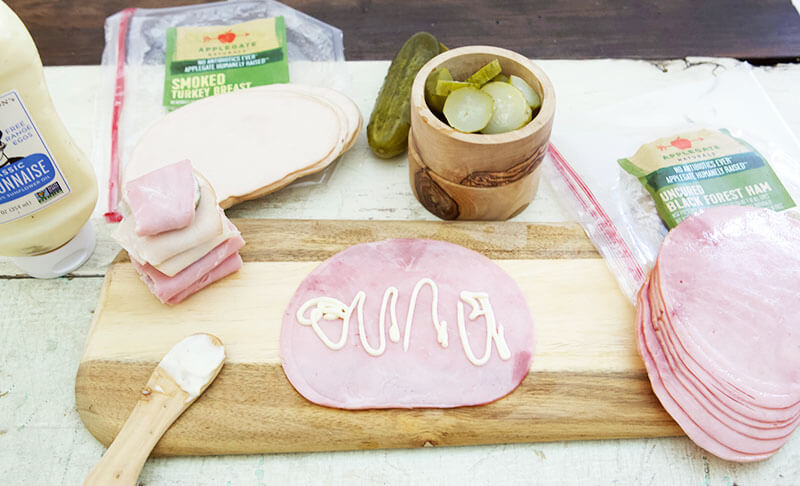 Well we rarely eat cream cheese because of the dairy factor (although, on my list is to get some Miyoko's and/or make my own) so that wasn't an option.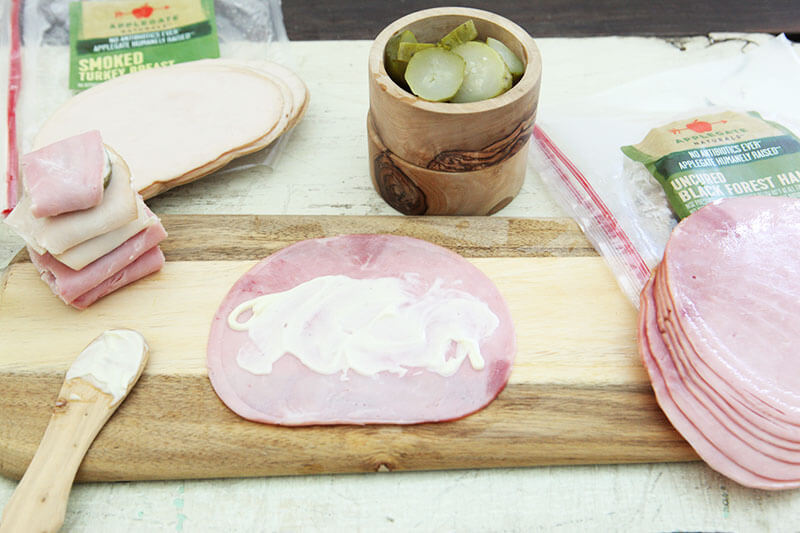 The mayo was an option. I swapped in the mayo for the cream cheese, and delivered to the children (and myself).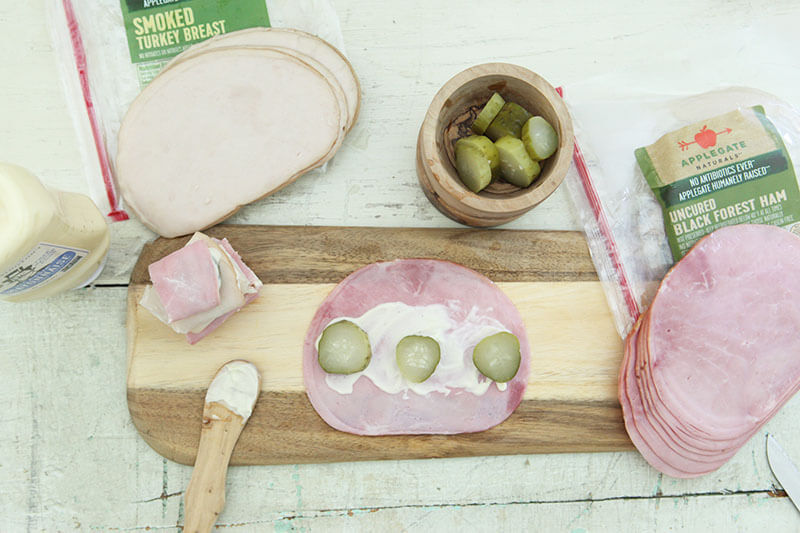 Ryan had just left for a work trip, so I sent him a Marco Polo (with my face stuffed obv), and told him all about the brilliance of this snack. He Marco'd me back, and said,
Yes, it's called Minnesota Sushi.
I literally spit my water out because I was laughing so hard. In all these years, I had never heard that term. Google it, though, and you'll see.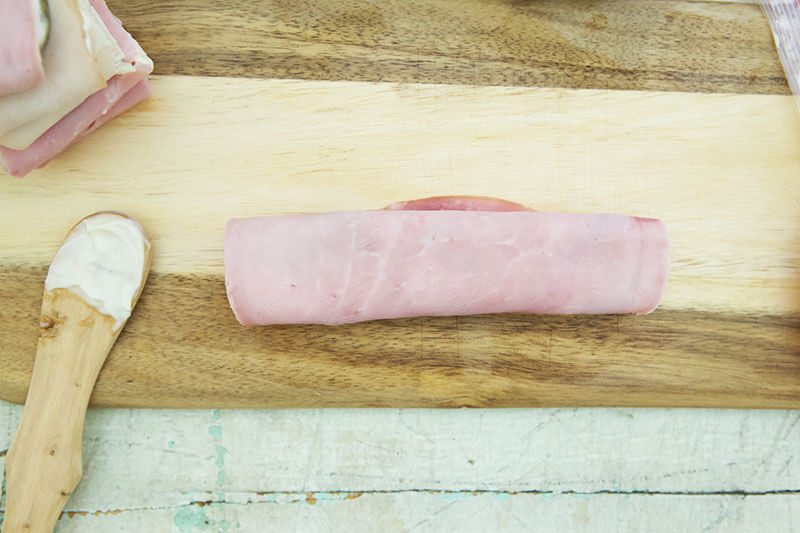 It's also commonly referred to as "the pickle roll-up." That makes sense, and isn't that funny, but Minnesota Sushi? Classic.
Minnesota and California Sushi
Here's the deal, after living on the West coast for 11 years, I wasn't afraid to admit (once I had been back to Minnesota a couple months) that I had been living in the California Bubble. Before moving out West, I never ate Sushi. I didn't even really know what it was. Out there, though, it could have been a 5th food group for us. We had access to everything.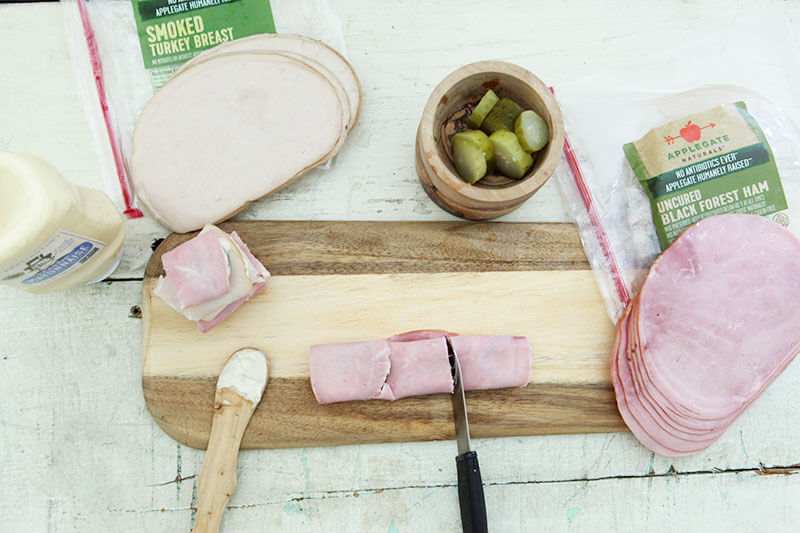 I was thinking, while noshing on my Minnesota Sushi, about how (funny!) vastly different Sushi and Minnesota Sushi are; two completely different lives. I thought about the comments people have made to me over the years. Those from here, "You're so lucky you lived in California; I'd love to move there." And those from California, "Why would you ever move back to the Midwest; it's so dull, cold, and basic there?"
And it's funny using those comments and the two different Sushi's as metaphors for both.
I couldn't care less about all the upscale, delish Sushi in the world at this point (by the way, go to Minneapolis and you'll find Sushi that rivals Sushi found in California).
Nope. I'm totally cool being basic – killin' it with this Minnesota Sushi.
Minnesota Sushi
Click HERE to save this post for later.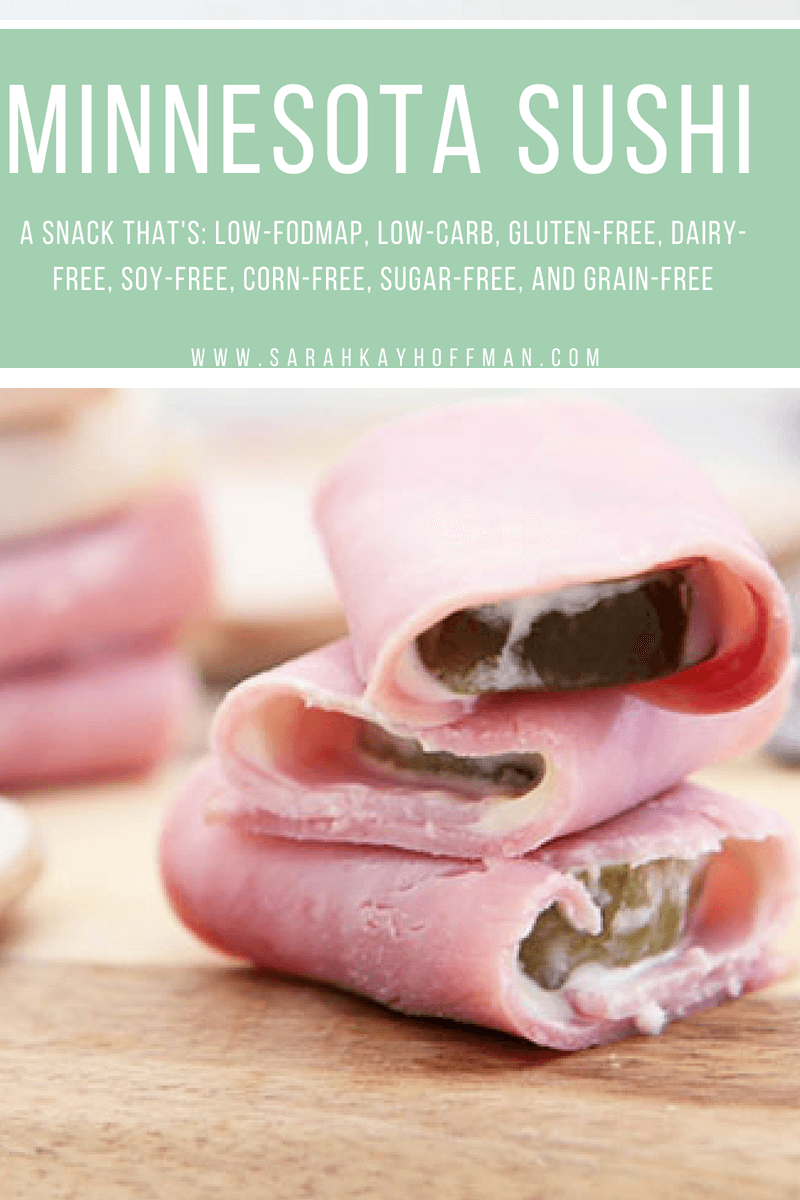 Even though I'm all about the Minnesota Sushi, I'm still not interested in just buying any old lunch meat and mayo.
For these, I used:
Applegate Ham
Applegate Turkey (no, these are not traditional, but we love them using turkey instead of ham, too)
Sir Kensington's Classic Mayo (an alternative would be their Avocado Oil Mayo)
plain pickles (the ones this time were the Tru brand, but usually we buy Bubbies Pickles)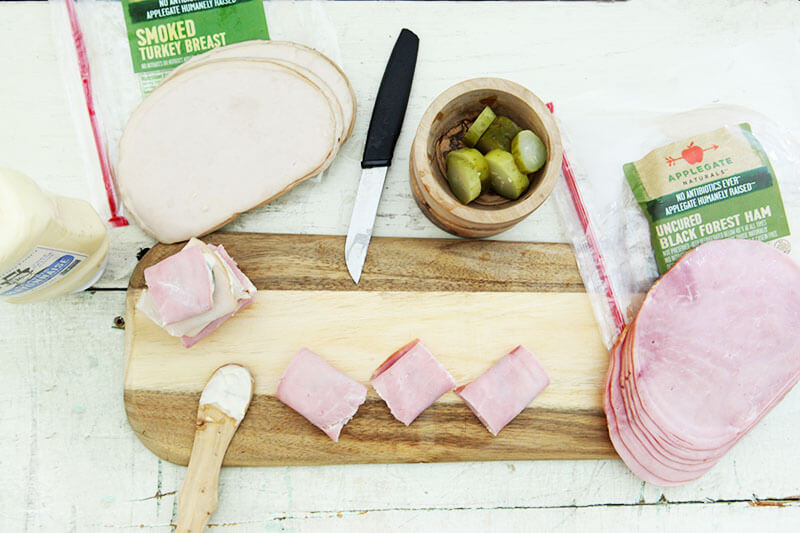 Before anyone gets in a tizzy about these being "uncommon" foods and hard-to-find, I'll let you know where I got each:
Applegate – Found at Hy Vee (in Owatonna, Mankato, and Shakopee). They have been on sale lately for $3.99 a pack, so I will buy like 5 or more, and freeze what we won't use in a week.
Sir Kensington's – Found at Walmart in Waseca. Yes, it's true. Just go where the mayo is.
pickles – I got the Tru brand at Hy Vee (same as above)
Best You Can with What You Have
I continue to do the best with what we have in a 30-mile radius.
There is no recipe for these little delights. It's so simple. Lay out your ham or turkey, coat with mayo, place little pickles inside, roll up, cut, and enjoy.
Here is how easy it is to make them (click HERE to save the video for later):
Now listen, you know you want to make these ASAP. If you are Gutsy like me, know that they are: low-FODMAP, low-carb, gluten-free, dairy-free, soy-free, corn-free, sugar-free, and grain-free. They are Paleo-ish (the Mayo is where the -ish part comes in for me). The Mayo has egg in it, so they are not egg free. If you don't want egg, you could sub in Just Mayo (It's also found at Walmart, but I don't like the ingredient list as much in that one, way too many ingredients).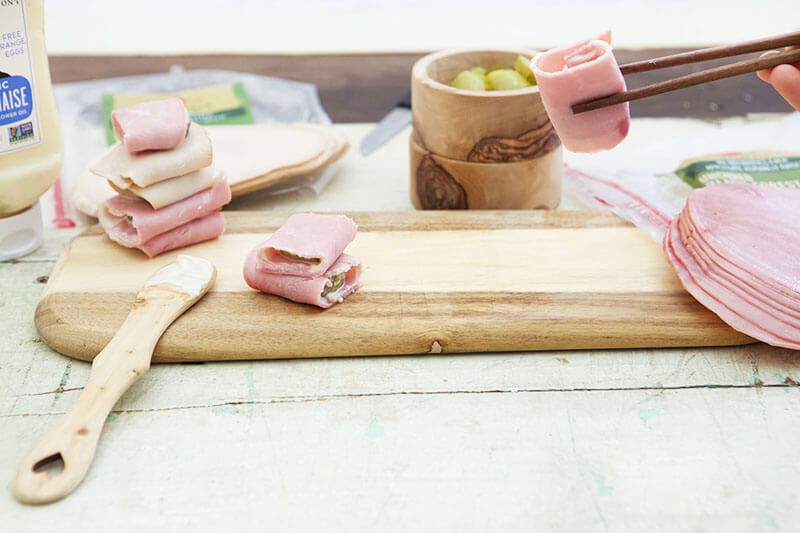 I hope you love this little snack idea. Serve it at your next party, no matter where you live. Even if you get a silent eye roll or two, they will be gone because they are so d#$% good.
Xox,
SKH
You will heal. I will help.