Last week I published two holiday gift idea lists, and this is the final post to help you prepare for the holiday season. It's a Holiday Gift Guide Roundup featuring items covering men (because, ladies, I know you're doing all the work shopping for them!), women, and children.
The lists include something for everyone on your list, and I hope this post will be exactly what you need!
But first, I have to share with you the brand new item for men (not on any list – because it just launched today) that's a must-have for your husband, dad, boyfriend, teenage son, etc. It's the Counterman Shave Set and includes:
Start Fresh Exfoliating Face Wash: 50 ml / 1.7 fl oz

Cleanses skin of impurities and excess oil.
Gently exfoliates and lifts beard hair to prep for a closer shave, helps having a tangle-free beard

Clean Shave Shaving Cream: 50 ml / 1.7 fl oz

Non-foaming cream cushions and protects skin.
Provides a smooth, friction-free shave.

About Face Moisture Lotion: 50 ml / 1.7 fl oz
Soft Touch Beard Oil: 15 ml / 0.5 fl oz

Helps soften beard hair when used before shaving.
Provides lightweight moisture and hydration after shaving.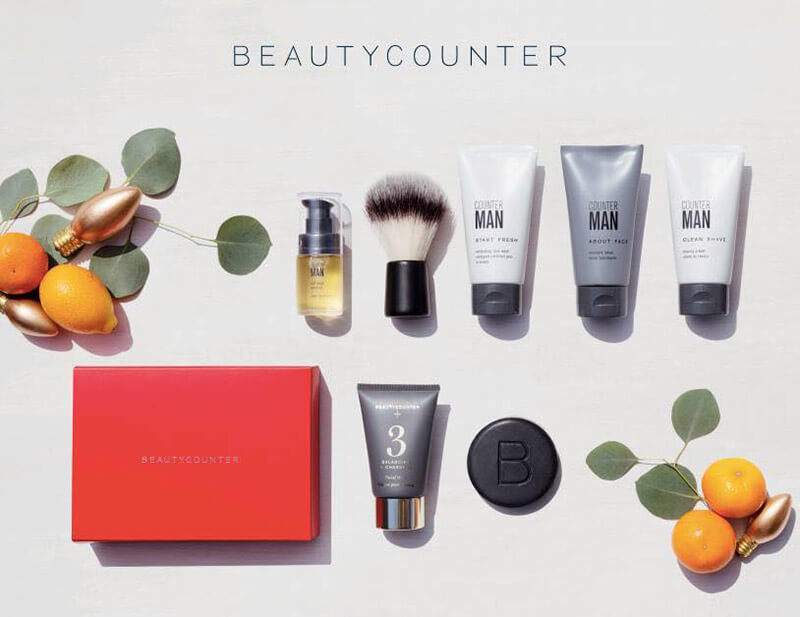 Ryan is getting one for sure because I have been asking him, "Can't we find you a better shaving cream alternative?" Now we did.
As a reminder, now through December 12, 2017, when you go to my Beautycounter store by clicking HERE, you'll see a dropdown box that says, "Holiday 2017 Beautycounter Virtual Party." Simply choose that before shopping, grab whatever you need, and you will be automatically entered to win any Beautycounter product of your choice (up to $40)! This is in addition to my current promotion!
Moving on for more….
Holiday Gift Guide Roundup
Click HERE to save this post for later.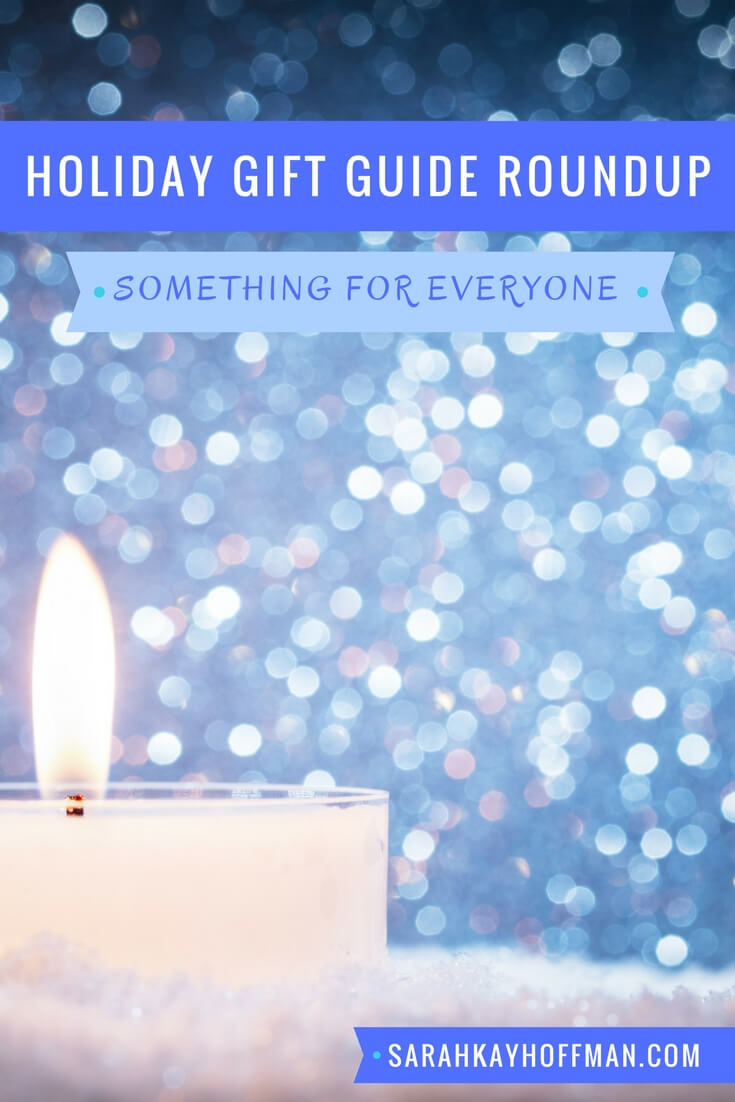 Relaxation and Stress Relief Gift Guide. Well if this isn't something we could all use!
Gifts for the Outdoor Lover in Your Life. I'm fairly certain that paleOMG created this post for me. I'll take one of everything on the list.
Oprah's Favorite Things. All the things. I have loved this list for years. And now, it's 100% available on Amazon. Prime anyone?!
Gift Guide for Her. Katie put together an awesome list, and #1 is my favorite. I have tried these on, and they are amazing!
43 Wellness and Lifestyle Gift Ideas. In case you missed this post last week, it's my own wellness and lifestyle guide. I forgot to add many things, but the one in particular –> Instant Pot! I got the 8 Qt Instant Pot last year for Christmas, and you must add it to your list if you haven't already.
Ideas for the coffee lover for $50 and under. Did someone say coffee? Best ideas ever for the coffee lover and this list allows you to drill down by price point.
12 Days of Running Gifts. This one is for all my running friends. The Momentum Wraps are my fave, and I have several…..they are my race day "good luck charms."
Stocking Stuffers Under $25. I love following her blog, and love this stocking stuffer list because everyone needs them! So many adorable ideas, mostly for women.
Gift Guide for the Health Conscious and Fitness Enthusiast. I love that Katie includes #4, and I'm totally wanting to try the Charcoal Mask soon.
Amazing Gift Ideas for Your Kiddos, Age 3-6! Samarah (and soon enough Isaiah) are part of this 3-6 age group. How about that kid's yoga mat? Adorable.
Gifts $50 and under. This list is for the foodie and cooking/baking enthusiast in your life. The list is from Food52, and I am basically obsessed with everything they produce. Naturally, I gravitate towards their holiday recommendations.
20 Awesome Gift Ideas for the Healthy Baker in Your Life. Did someone scream my love for baking on a holiday list? Yes, she did! All the things baking in one gift guide.
Wellness and Self Care Gift Guide. Alexa is adorable, and she is like us, 100% Gutsy (Crohn's). She put together a great wellness and self-care gift guide that you'll love.
Plant Based Kitchen Essentials List. This is a list full of ideas that include small appliances, kitchen gadgets, and cookware to make creating delicious plant-based meals easy and fun.
29 Holiday Gift Ideas for Babies and Toddlers. And my other holiday list, in case you missed it.
Gift Guide for Creatives. This list is super cool if you're looking for a subscription box to gift this year. Erin put together 10 ideas. I had not even heard of many of them (and I'm totally digging the V. Paperie one!)
Gift Guide for Him. I'm loving this list that How Sweet Eats put together. It includes a variety of things for men.
Best Gifts for Kids of all Ages (expecting moms through preschool). Red Tricycle put together these lists, and there is something for preschool, 2-year-olds, 3-year-olds, expecting moms, the whole family, etc.
The Health Nut Gift Guide. There are some super cool ideas here, but only if you have a lot to spend. It's a Goop article, so there's that. p.s. I do have that Mortier Pilon.
Gifts for Girls Age 1-5. Have a girl between the ages of 1 and 5? I have two, so I was super excited to be able to add this list.
I decided not to make this list a definitive numbered list because not everyone has published their holiday lists yet. I'll continue adding to this list as we round out the holiday season, so be sure to bookmark this page, save it HERE, or check back frequently for more!
Start shopping now, don't wait until the end. Keep your stress down by having everything ready to go so that all you need to do is stop and enjoy the season with family and friends.
Xox,
SKH
You will heal. I will help.