My medical records might become a part of all the other junk useful things I carry in my purse.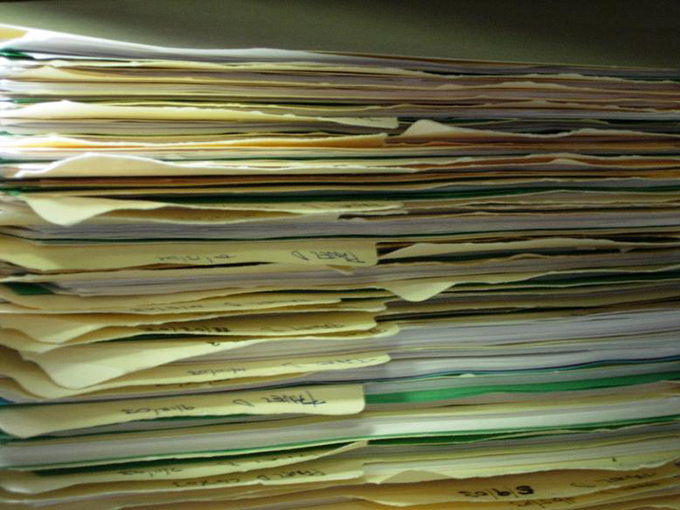 Shortly after being diagnosed and beginning my new protocol, a chef at my commercial kitchen wanted me to try his product. I couldn't. He asked why, and when I let him know that I was just diagnosed with a few things and that several foods were off limits for awhile, he responded with,
Is this a credible doctor or what?
(Insert eye roll. No, Dr. Schweig is not credible at all. Insert sarcasm.)
Recently, someone with whom I am close said to me,
What? Now you can't even eat that?
I responded, "No, no I cannot, but there are many other and new things I can eat." I also mentioned, "not to worry; I'd get my own food, no big deal."
She responded,
Are you really sick or are you just (and swirled her fingers around her temples to indicate crazy)?
I about lost it.
No, literally. I got in my car, headed to grab food and cried.
In that moment, in these moments, I wish I had my medical records to whip out of my purse.
I am not crazy.
As a matter of fact, I hate living like this 98% of the time, and constantly receiving the 3rd degree about it makes it even harder to live with.
I refuse to be a hermit and not live my life like any "normal" person does.
I don't go to someone's house and question their "healthy lifestyle" by saying, "Why are you eating McDonald's low-fat ice cream?" or "You complain about always feeling miserable so maybe you should look at how you live your life."
I don't even criticize others' decisions to smoke cigarettes – even when they smoke sitting right next to me. I don't even have it in me to be bold and say, "Do you know what smoking does to you?"
And so I often wonder why the way in which I have to live bothers so many to the point where snide comments are the only thing that so easily seems to roll off the tongue.
I can't eat asparagus. Get over it. Me not eating asparagus or apples or anything else "normal" people deem as healthy is quite obviously not affecting anyone but me (let it be known -> I miss both asparagus and apples like crazy).
So I pondered that day, after getting the old "swirl of the finger" about carrying my medical records in my already-too-cluttered purse. There would be no better way to prove what my blood tests have determined. There would be no better way to say, "No, I am not crazy. I am just trying to get better."
In the end, I decided that this, too, would be ineffective.
I'd pull out my medical records and before I could show them test 1, they would laugh it off and say, "just kidding" or "no, I don't really care."
And these likely responses are to my point exactly….
You don't care. So stop making me feel like I owe you anything.
Xox,
SKH
You will heal. I will help.