This page is dedicated to the Gutsy Glossary.
When you're first diagnosed with IBS (Irritable Bowel Syndrome) and/or IBD (Inflammatory Bowel Disease), doctors, nutritionists, and the Internet start spewing off term-after-term.
It's hard to know what they all mean, especially when acronyms like IBS and IBD are used.
You're trying to navigate the health condition at hand, not learn a whole new vocabulary.
I'm here to help!
Introducing the Gutsy Glossary, filled with acronyms and definitions. Below each term I will also include posts I have written in detail about the term. If you want to learn more, you always can.
Gutsy Glossary
Click HERE to save this page for later.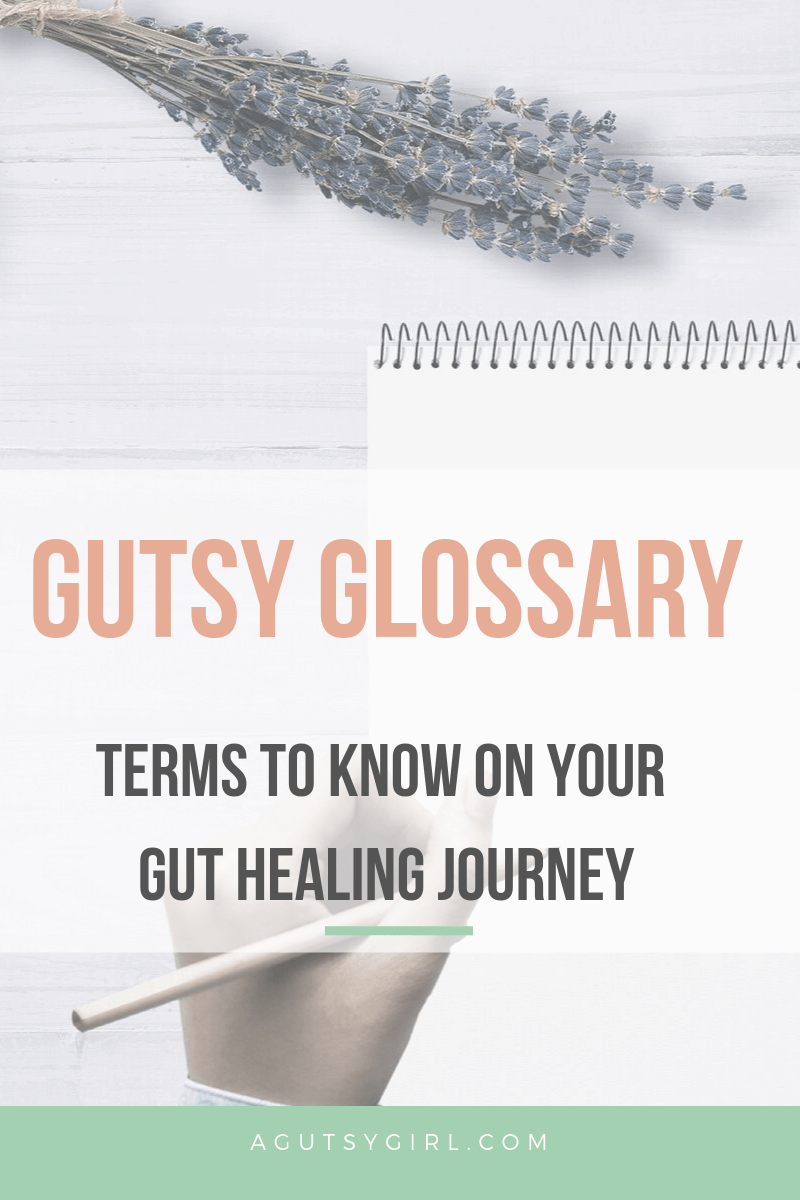 A Gutsy Girl: it's you, my darling

AIP: Autoimmune Paleo

AIP search
BM: Bowel Movement

BOSI: Bacterial Overgrowth of the Small Intestine
Bristol Stool Chart: A chart that breaks stools down into seven types that is used to help identify gastrointestinal distress or food sensitivities even.

CBC: complete blood count
Colonoscopy: a procedure where a long, thin and flexible tool is inserted via the rectum in order to view the bowels and colon

Endoscopy: a procedure where a long, thin and flexible tool (endoscope) is inserted via the mouth

FODMAP: Fermentable Oligosaccharides, Disaccharides, Monosaccharides and Polyols

GAPS Diet: Gut and Psychology Syndrome
GI: Gastrointestinal
IBD: Inflammatory Bowel Disease
IBS: Irritable Bowel Syndrome
igE: Immunoglobulin E, antibodies produced in the immune system

igG: Immunoglobulin G, the most common type of antibody found in blood circulation

LDN: Low Dose Naltrexone

Prebiotics: foods that feed gut bacteria
Probiotics: help improve the overall microbiome of the gut by restoring beneficial bacteria that have been depleted

PRP's: Proline-rich polypeptides
SCD: Specific Carbohydrate Diet

SIBO: Small Intestinal Bacterial Overgrowth

Special Diets. I have a graphic to show how I break these down, in case you see them listed on posts and in recipes.

Spoon Theory: The idea that we are given a finite amount of spoons, and each action we complete depletes one of those spoons. Sooner or later they run out.

Synbiotics: a combination of pro- and prebiotics
UC: Ulcerative Colitis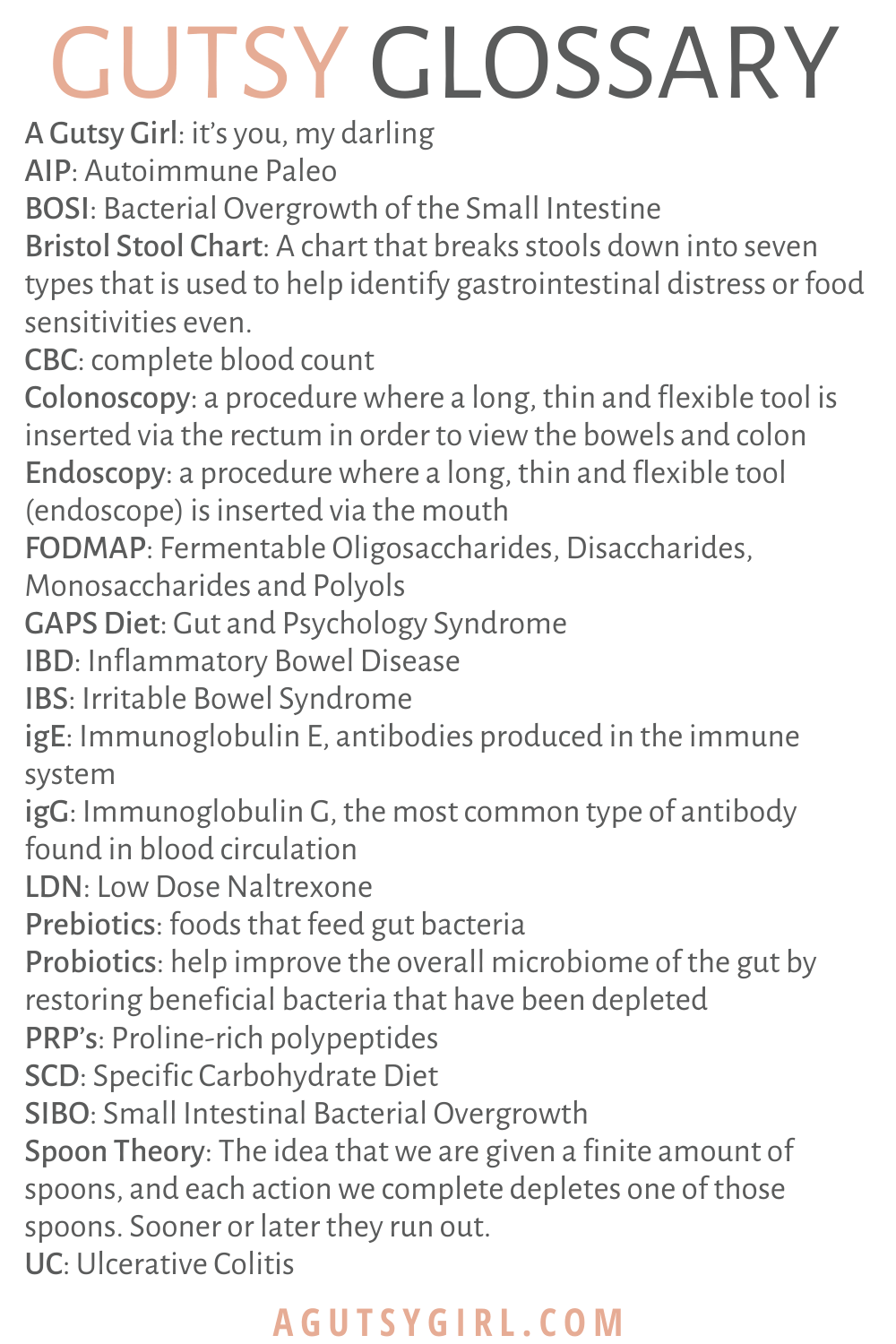 What other terms must be added to the master Gutsy Glossary? Let me know in the comments below so I can add them for you.
Use these terms as part of your gut-healing journaling experience!


Xox,
SKH