"What kind of testing should I have done for gut health, hormones, etc?"
This might be one of the most popular questions I get on a weekly basis.
If that is your question today, then start with these:
And then, let this page be your Master Guide to Testing. I will continuously add to it as I have more resources for you. Bookmark it and/or save it for later HERE.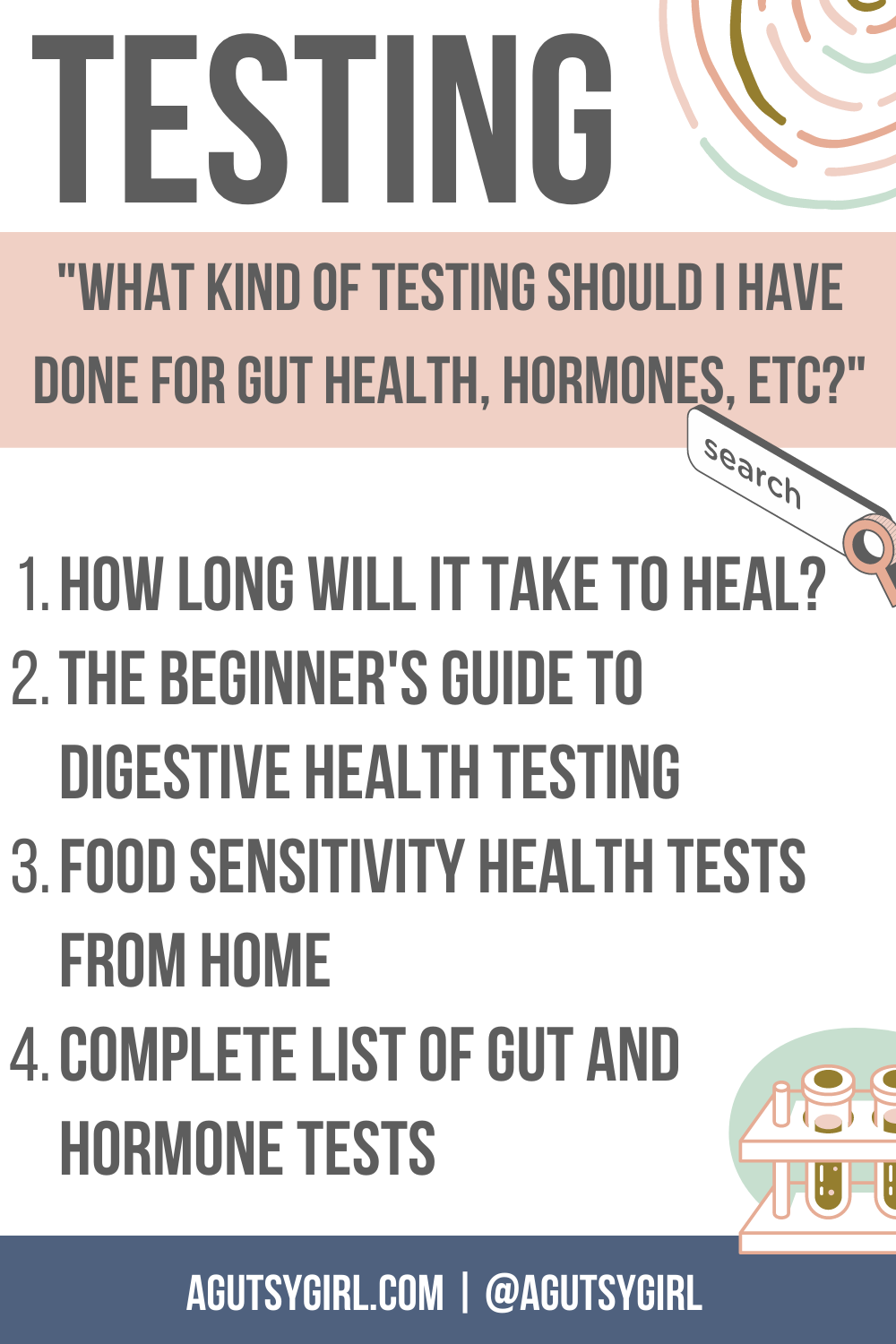 Master Guide to Testing (Options)
Click HERE to save this page for later.
First, if you are interested in an at-home hydrogen breath test to receive immediate feedback for how you're reacting to certain foods, check out Hydrogen Breath Testing at Home.
If you are interested in the FoodMarble AIRE and/or the FODMAP program that goes with it, you can use my code GUTSYG at checkout HERE to save 15%.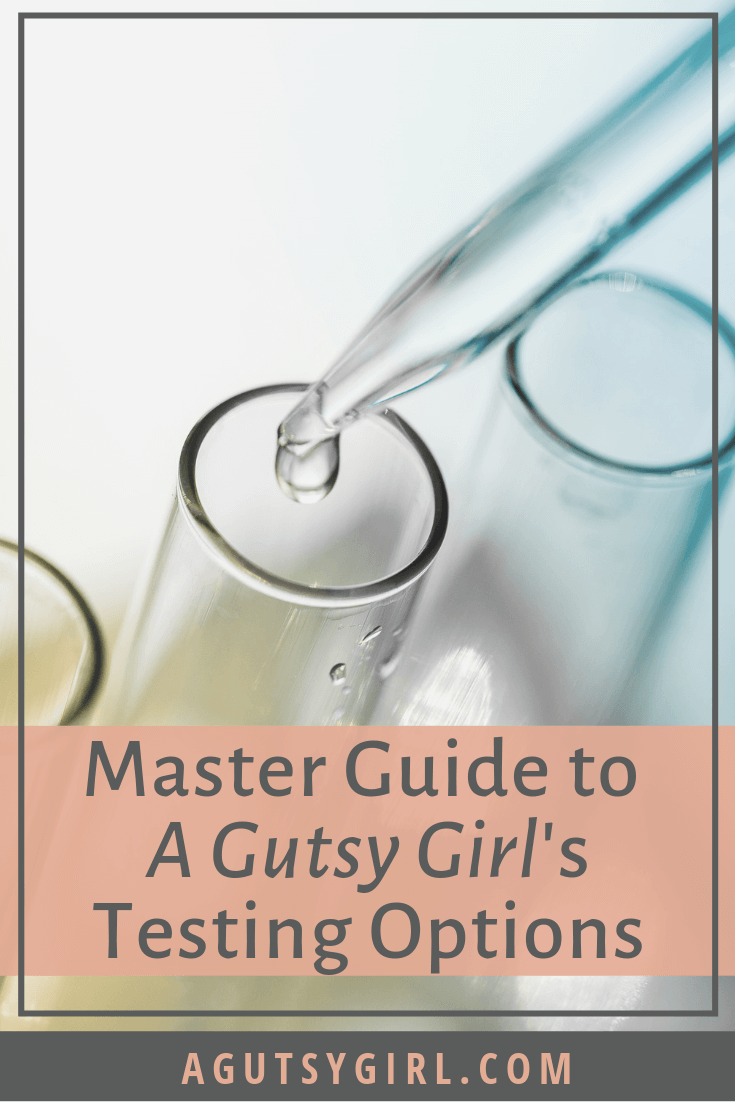 Online SIBO Tests
Note: If you prefer to call and place orders for these SIBO tests vs. purchasing online, you can. Here are the steps:
Call 800-908-0000 and use code R-AGG.
They will process your order and an online account will automatically be created for you.
You will receive an email letting you know the kit is being mailed to you. The kit will include instructions for collection, collection containers, and a prepaid Domestic shipping label to ship the specimen to the lab.
An email will be sent advising your results are in and they will be located in the account that was created for you.
Not ready to test and/or have already tested and know you have SIBO?
Check out Dr. Nirala Jacobi's SIBO Success Plan course and/or Reasonable SIBO.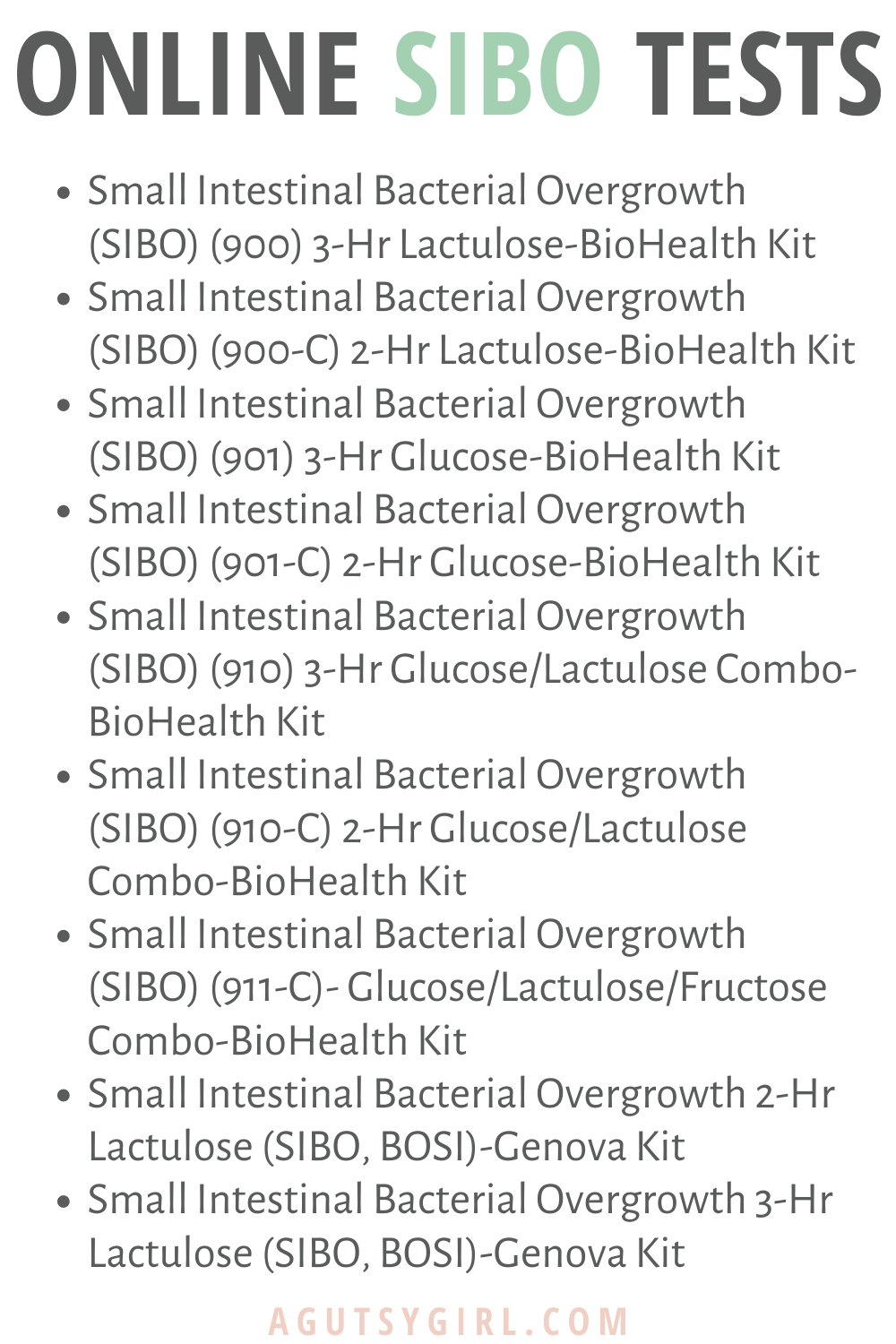 Other Popular A Gutsy Girl Community Tests
Click HERE to be taken to all of them for full information. Same as the SIBO tests, follow directions above if you want to call to order vs. ordering via THIS link.
Questions? Let me know!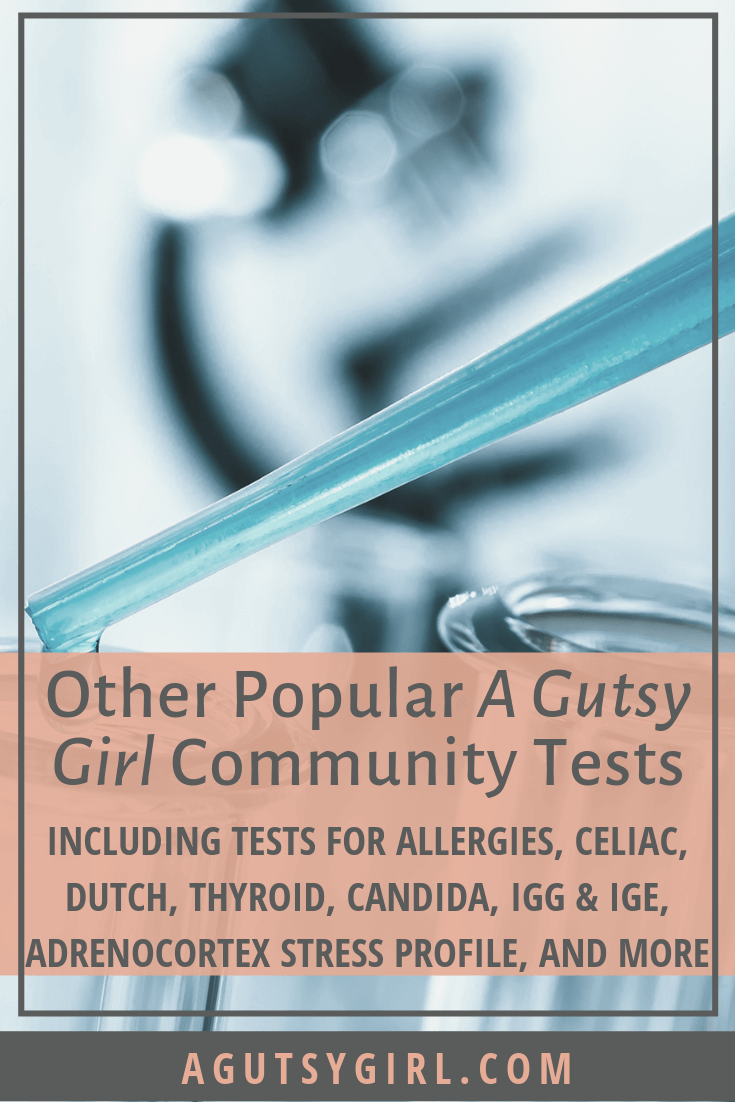 40 Preservatives/Expanded Additives Alcat Panel-Cell Science Systems Kit
Adrenocortex Stress Profile-Genova Kit
Allergen Egg (Yolk and White) IgG
Allergix® IgG4 & IgE Food Antibodies Profile-Genova Kit
Candida Albicans-ImmunoLabs Kit
CBC (includes Differential And Platelets)
Celiac & Gluten Sensitivity-Genova Kit
Comprehensive Wellness 2 Alcat Panel-Cell Science Systems Kit
DUTCH Cycle Mapping + DUTCH Complete-Precision Analytical Inc. Kit
ELISA/Act All Inclusive (512 Items)-Kit
Food Panel 150 Items Alcat Panel-Cell Science Systems Kit
Food Panel 250 Items Alcat Panel-Cell Science Systems Kit
Free T's Plus TSH & Thyroid Antibodies
Histamine, 24-Hour Urine
IGE Food/Mold Panel-ImmunoLabs Kit
Ultimate Thyroid Panel
Vitamin B12 and Folic Acid (Folate)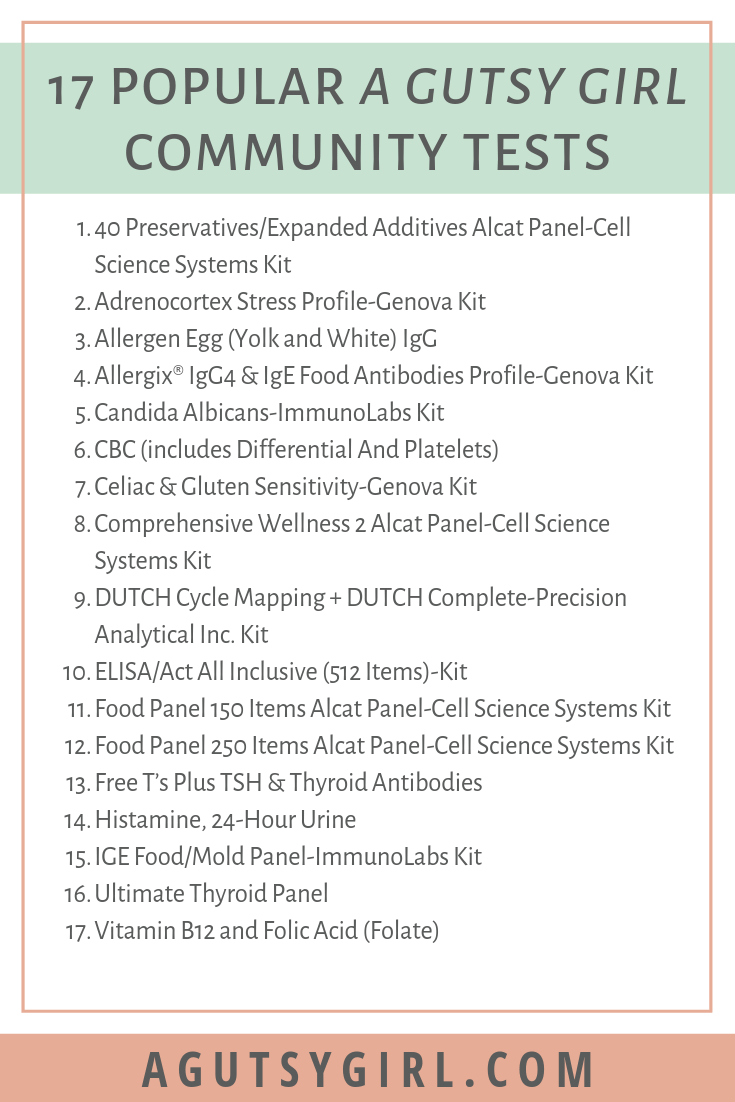 Xox,
SKH