Up for today, part III of the series, 'What are disaccharides?'
In case you're just joining for this little series this week, please see:
A Series on Saccharides: Part I
Today it's all about the disaccharides, which is one most of you will gravitate towards. Why? Because it's the day we address "lactose."
What are Disaccharides
Click HERE to save this post for later.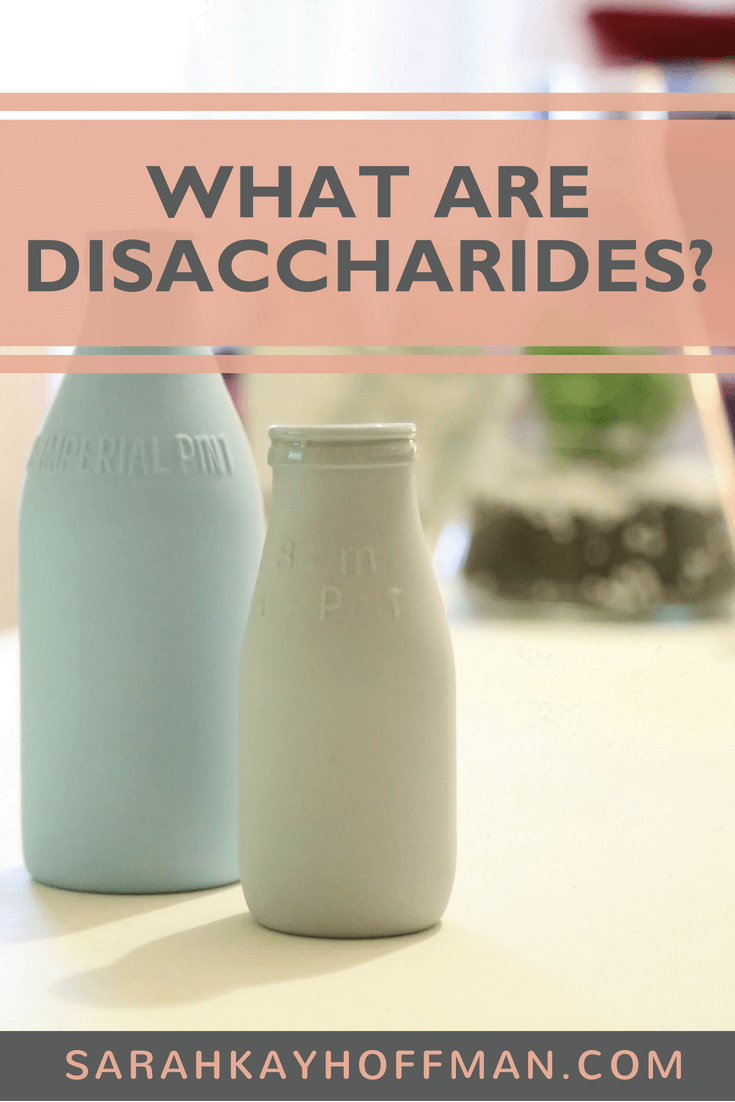 Unlike a monosaccharide which contains just one "ring," a disaccharide contains two "rings." The chain looks like this.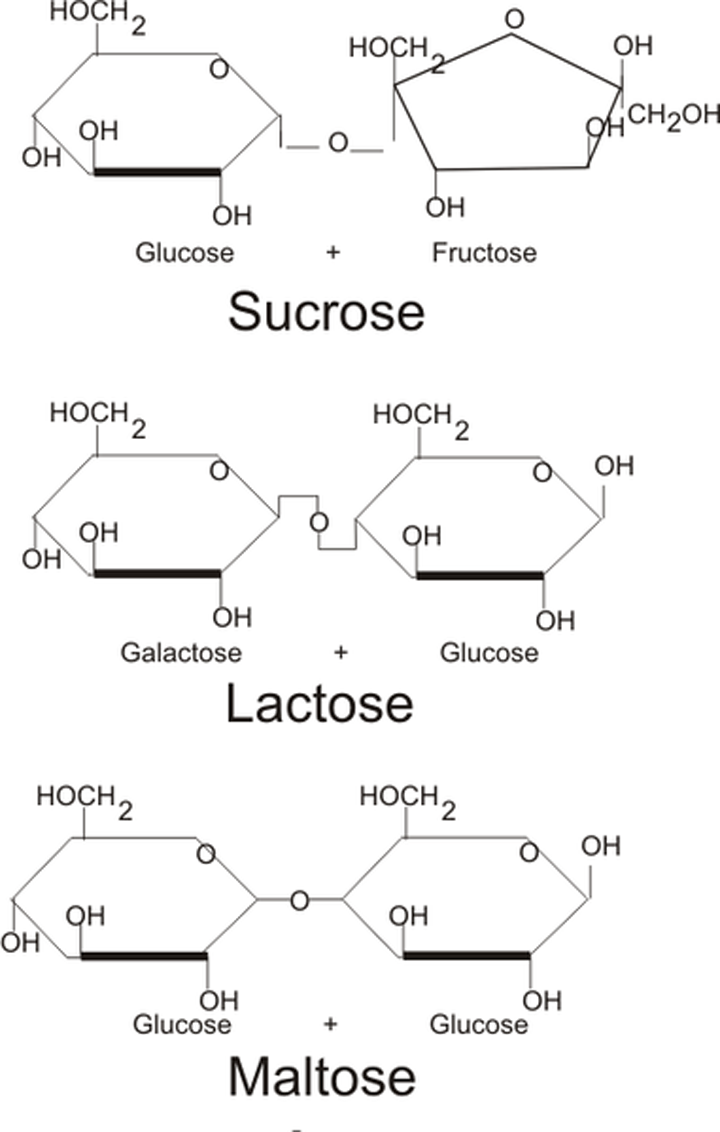 Three common disaccharides include lactose, sucrose, and maltose.
Lactose
Lactose is a milk sugar. It is glucose + galactose. In order to break this lactose down, our bodies need the lactase enzyme to digest it. Digesting it would mean that we could properly break down the lactose into its two smaller "rings;" glucose and lactose. The problem is that, as humans, we don't have the lactase enzyme.
Milk and whey have your stomach grumpy? Now you know why.
Disaccharides are simply too big to pass through the intestines.Whatever is not broken down in the small intestine via an enzyme (i.e. lactase) struggles through for the rest of digestion.
What else other than lactose?
Disaccharides can be found in things which include table sugar and brown sugar. Furthermore, and more specifically, disaccharides are present in molasses, baked goods, processed foods, beer, breads, shrimp, sunflower seeds, shiitake mushrooms, and legumes (like peanuts, peas, and lentils).
When the gut is damaged in any way, shape or form, making it work hard to break down molecules is a task it simply is not fully capable of doing.
Tomorrow things become even more complex when we investigate oligosaccharides.
Stay tuned.
If you have been enjoying this series and think the information might help someone else, click HERE to share on Facebook with family and friends.
Xox,
SKH
You will heal. I will help.