What goes down must come up.
When you hike the Grand Canyon, you go down to climb back up. This is different from most hikes I've been on, where you climb up and then get your "break" as you finish going back down.
On your way down the Canyon, it all seemed so easy. I made note that people traveling down with us were chatty, smiling and feeling excited to be there. As we passed those who were on the trek back up, I made note that the tone changed; less talking, more sweating, solitary faces and a lot of huffing and puffing.
Like usual, I realize so many things about life while I'm active, surrounded by nature and left with nothing but the sound of my inner thoughts.
During the hike, I made a careful observation of life that what goes down must come up.
What Goes Down Must Come Up
Click HERE to save this post for later.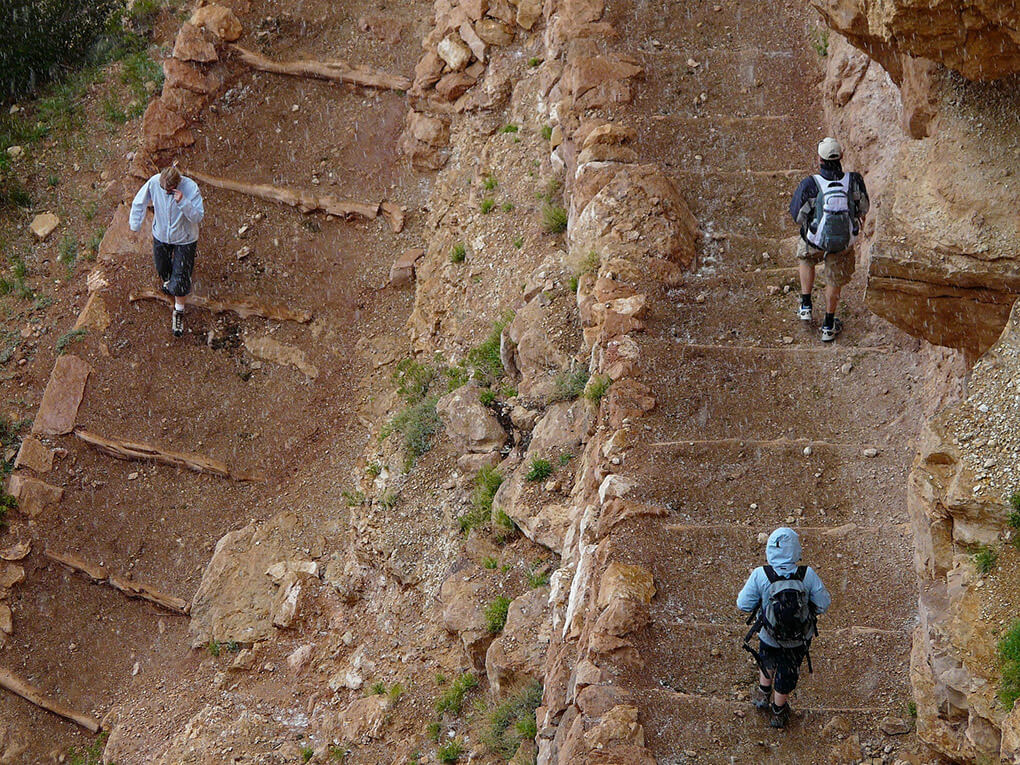 You see, in life, we always think that when we're on a downward spiral, life is at its worst and is uncontrollable. Down equals the deepest and darkest; a difficult time.
That is accurate.
But I'd argue now that climbing back up is even more difficult.
The real challenge in life is not how far you've fallen or the hurt and pain (physical and emotional) you acquire once you've taken that fall.
No, the real challenge is getting back up, climbing and overcoming. Each step might bring blood, sweat, and tears, but without taking them you'll never get out of your internal Grand Canyon.
That day at the Grand Canyon, I didn't measure my success on falling 1,000+ feet. I measured it by climbing those same 1,000+ feet.
Currently, in both my personal and professional life, I'm working my way back up and remembering always that what goes down, must come up.
p.s. About 5 years after I wrote this post…..Sourest Lemon.
Xox,
SKH