Yesterday marked the end of week 1 Bigness Project, the 14-week hybrid strength training journey I'm on.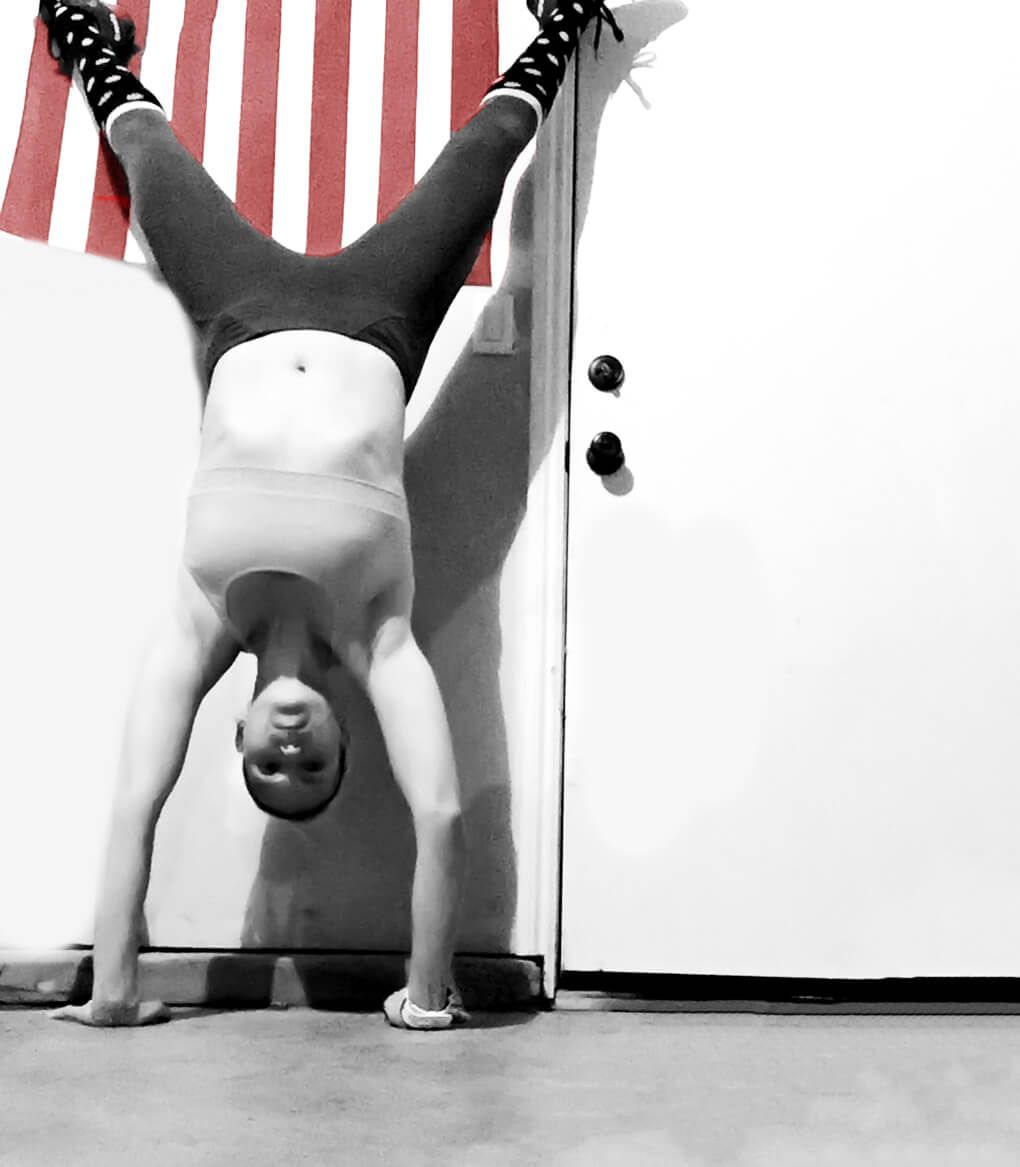 I worked out on Monday, Tuesday, Wednesday, Thursday, Saturday, and Sunday. You read that correct. It was a 6-day workout, but I'm feeling great!
During this first week, I felt re-inspired for some new things so in addition to sharing the past week of workouts, I thought I'd share these things.
No Marathon. Dangit almighty. I'm already giving up one of my 2017 New Year's Goals. I'm laughing as I write that. But here's what happened to help make this final decision. On Saturday, I ran over 12 miles. And it rocked! I might have been running with a frown, but I was super happy, and it showed when I snapped the below picture at the end. Despite getting the female monthly friend just one hour prior to the run, my energy levels felt great (though my quads still fatigue fairly early on). Breathing was easy, and I actually feel like I'm getting back into the "cardio shape" I want to be in. But when the run was done, I had zero desire to keep running for a longer amount of time because there were so many other things I wanted to do with my day. I enjoyed the 2-ish hour "me time," but really didn't feel that dedicating more time was worth it, not from a fitness standpoint, personal standpoint, and in general life standpoint. Do you know what it means to train for a marathon? Even if I would continue on a basic 3-day per week training schedule, ultimately, the long runs would need to increase more and more and more. You can't run a marathon training on a half-marathon schedule. I mean, you could, but not if you want to excel. And at this point in my life and on my fitness journey, doing things "just because" won't cut it. I'm extremely goal driven, and for me "just because" isn't really a goal. So here's the deal, yes, running a marathon could prove me unafraid. But back to the Bigness Project…..so could building muscle. And that leads me to….

Tough. Again, dangit almighty. Week 1 of the program showed me that I'm not nearly as strong as I thought I was. Like, at all. By far, the most challenging thing I did were the bodyweight assisted eccentric pull-ups. I've always been used to doing pullups with a grip where palms face each other. This pull-up version, though, has palms facing out, and the tempo is a very slow one. There is no cranking out pull-ups "kip-style." I'd be lying if I didn't tell you I was super frustrated. For a minute there I thought to myself, "No way. This is not for me. I'm not strong enough for this." But that's the point of being unafraid. Just because it wasn't coming naturally to me, doesn't mean I need to be afraid of it. Clearly, I have a lot of strength to work on, but after I reminded myself that it was OK to start at the beginning, I became excited for all that could be if I stayed consistent.

I still have every intention of running several races this year. I'm still going to run a half marathon at the end of March because I really love the 13-ish-mile distance. Now that I've already (almost) hit that distance, I can practice getting faster (which is a huge challenge in and of itself).
Week 1 Bigness Project
Click HERE to join along the journey via Instagram (+ I put a ton on my Instagram Stories, too!)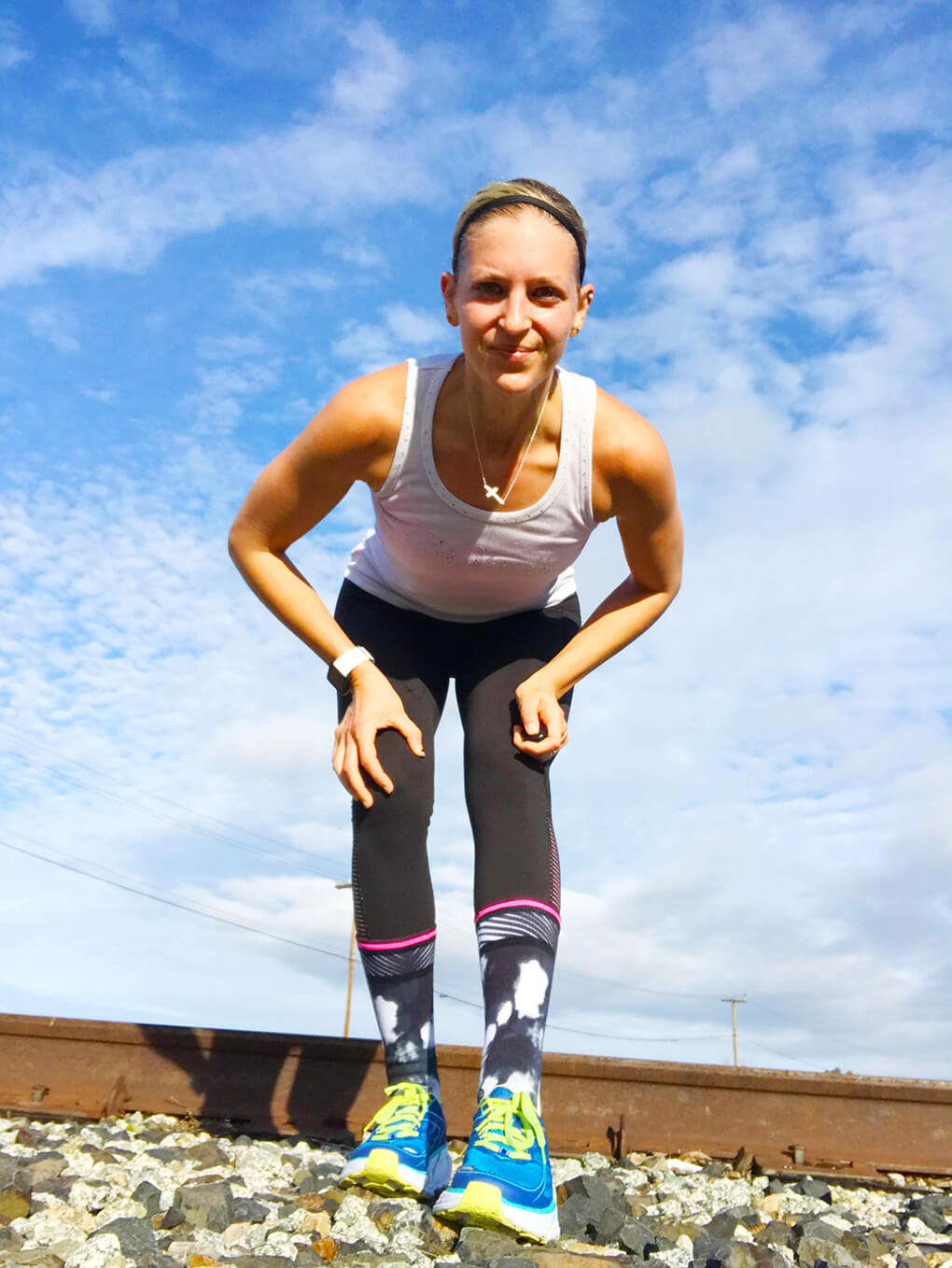 Monday: 5K, paced at 8:08/mile.
Tuesday: Legs, Quad Dominant. I had not done BB Back Squats in quite some time, so it felt great to hit those again.
Wednesday: Chest and Back. In addition to the pull-ups, I will say that my chest and back are, by far, my weakest links. I hate training them, and it shows. But I'm going to work really hard on both to gain some much-needed strength there.
Thursday: Legs, Hamstrings + Sprints. I love leg day, especially when it is hamstring-focused. I have not done Curtsy Lunges and/or BB Hip Thrusts in a very long time, and I'm excited to see how much stronger I'll get with those exercises over the next several weeks. I did my sprints on our treadmill. All of them were 400's. The first 6 toggled down to a 7:20 pace, and the last one was a gradual hill climb. This ends up being a fairly long workout when it's all said and done, but the time spent with and by myself is worth it.
Friday: OFF. Ryan and I took the kids for a long walk that night, though (we tend to do this a few nights a week).
Saturday: 12.4-mile run, paced at 8:24/mile.
Sunday: Shoulders and Arms. Focusing so much on eccentric training, I had to greatly reduce the weight I'm used to doing for shoulders. But still, they are my favorite body part to work!
I'm heading into Week 2 Bigness Project with the mantra/quote I put up on Instagram Saturday after my run,
If you continuously compete with others, you become better, but if you continuously with yourself you become better.
That quote is super legit.
Up today…..back to the Quad Dominant leg day and increasing to 4 vs. 3 sets. Back squats here we come!
The possibilities are endless.
Xox,
SKH
You will heal. I will help.