I did not seek out Gutsy Children; Instead, I think God sought me out for them. And yes, I believe that, deep down.
After writing 'What is MiraLax,' the questions flooded in through my email and Instagram inboxes. I had no clue how many children out there are suffering like Isaiah.
So here's what I did since writing that post (not even a week ago).
Fired his "phenomenal," raved-about GI doctor (well, let's be honest, Ryan called to cancel it because I'm working on something for Amiya).
Set up an appointment with my doctor.
Went to said appointment; felt 100% relief.
Bought gutsychildren.com + agutsychild.com
Added gut health for children and their mamas to my research and journalistic standpoint on gut, gut health, and gut healing.
Okay?
Gutsy Children
Click HERE to save this post for later.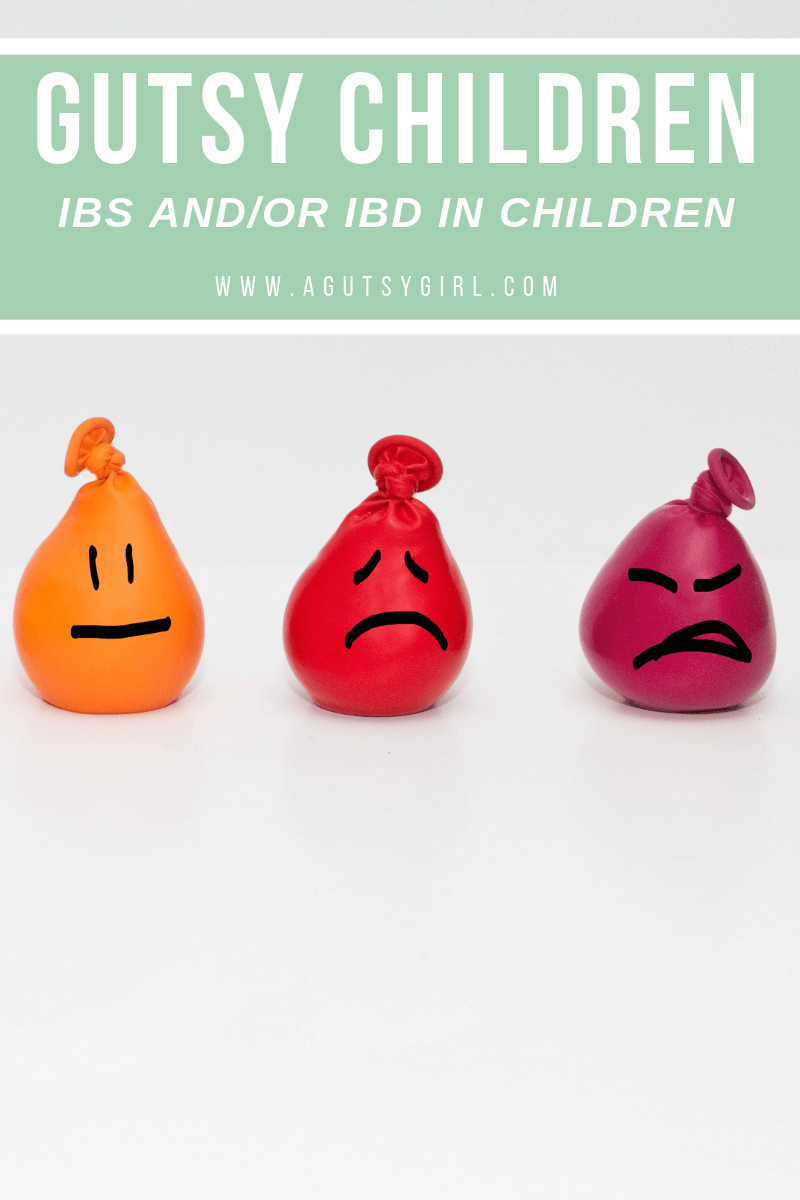 Samarah was a Gutsy child. She outgrew it; thank God.
Amiya is a Gutsy child; we just aren't sure to what degree yet.
But Isaiah? He is, by far, the Gutsiest of them all.
I shared his story in late 2017. You an read it via Toddler Gut Issues HERE. Back then, everything I did worked. That said, we had no official diagnosis and I do as I teach and preach; no self-diagnosis and implementing long-term without an actual diagnosis. Go back to yesterday's post for the Beginner's Guide to Digestive Health Testing.
We stopped doing all the things; except I still kept dairy for special occasions only.
Fast forward to this past Labor Day, fall of 2018. We were up North when he started wheezing. I shared it in the August 2018 recap. Nothing was conclusive, so we continued on. Since then, he's only gotten worse and after the MiraLax incident, I decided enough was enough. Helping Gutsy Children would also be part of the A Gutsy Girl mission.
Gutsy Children + Adults, namely Women, Stats
Click HERE to save these stats for later.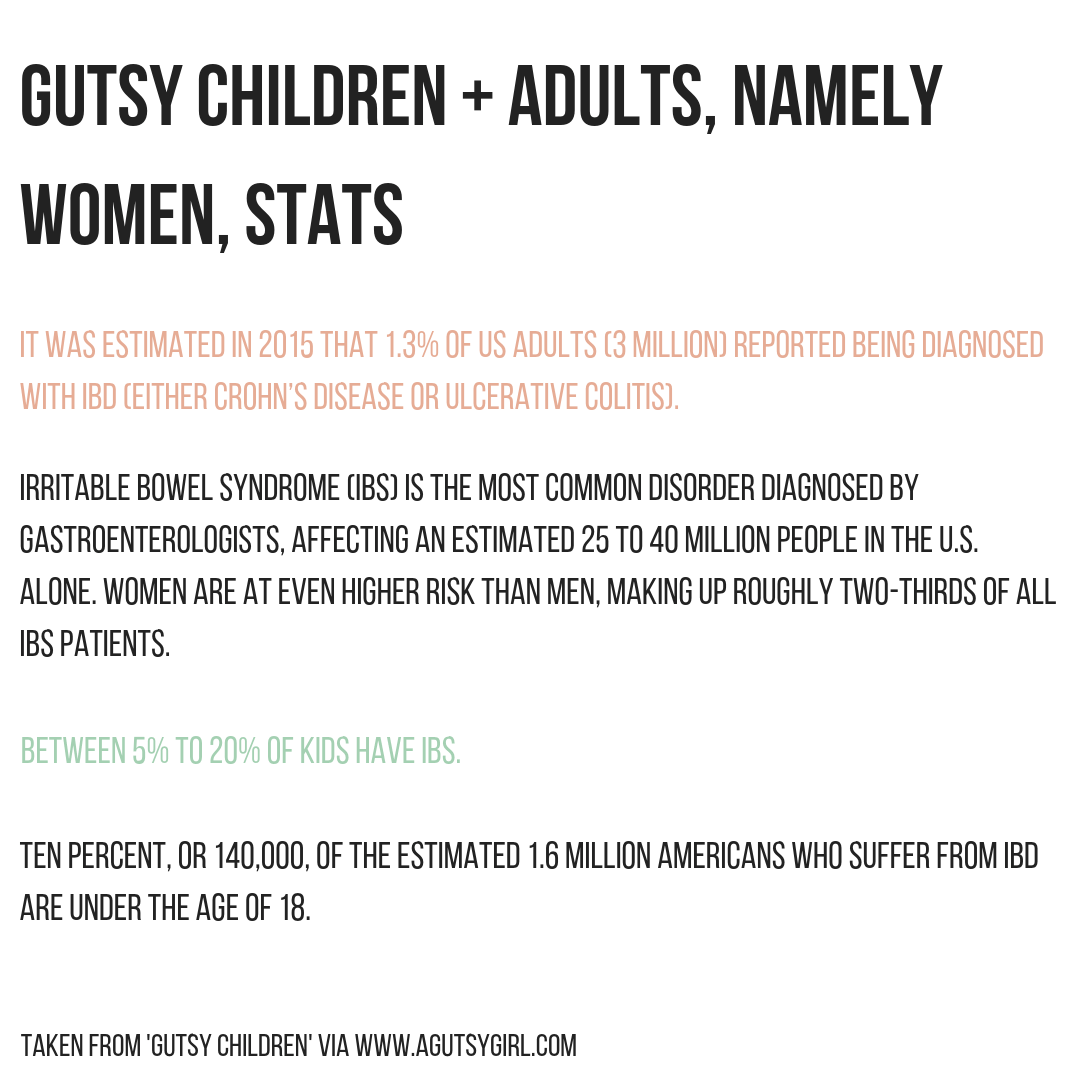 While my audience is still not anyone and everyone, those numbers are astounding to me. IBS and IBD does not just affect the person, either. It affects entire families, caregivers, etc.
Upon going through all of this with Isaiah these past few months, I know for certain that there is a need for a resource like I can provide: the research/journalist aspect combined with real-life experience.
So here we are, and this is where the journey will begin.
By the way, both Isaiah's new doctor and myself laughed at the MiraLax solution. Because it's not a solution.
It's just a crappy (pun intended) mask.
p.s. You can also follow the information via the Gutsy Children | IBS + IBD Pinterest Board and/or the daily musings via A Gutsy Girl Instagram.
Xox,
SKH
You will heal. I will help.